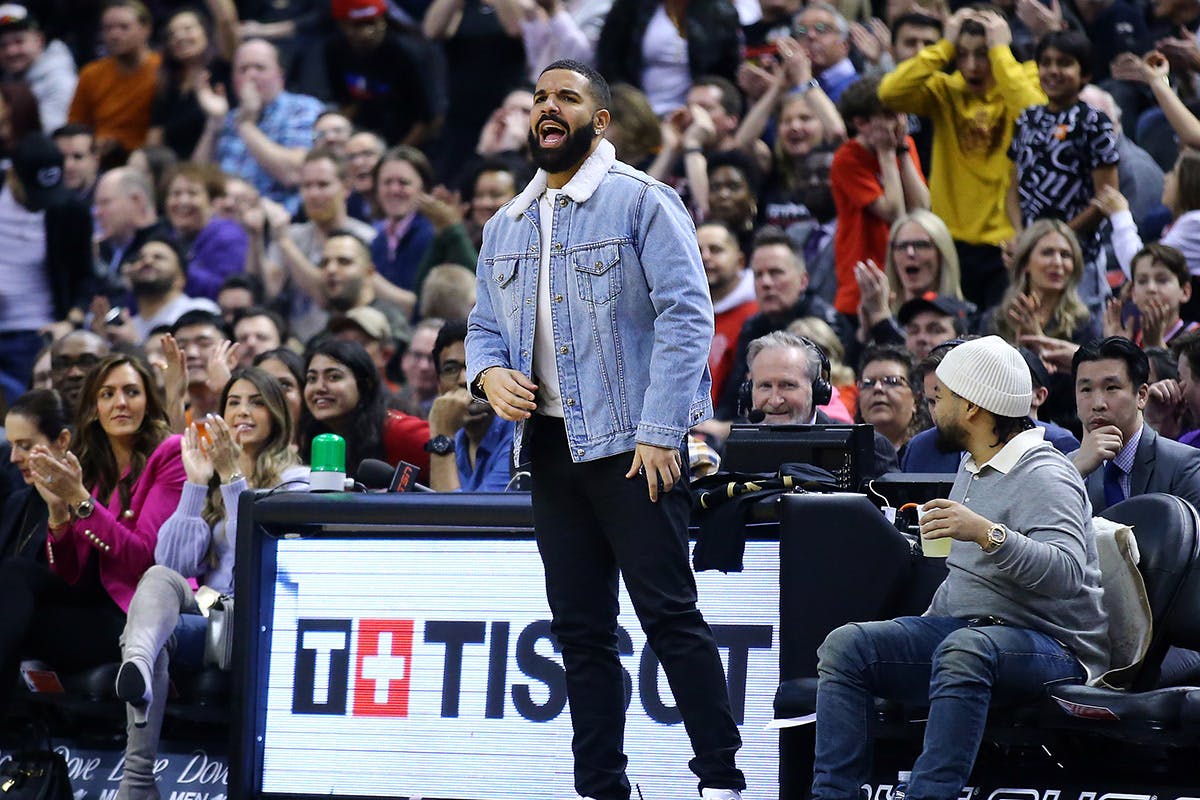 Drake is living his best life. Following a star-studded pick-up basketball game in New York, where the rapper played alongside Justin Bieber and Quavo to name a few, he joined in on the Toronto Raptors' broadcast and did some impromptu commentating.
In addition to repeatedly doing the salsa and making comments about Fred van Vleet's "Turks and Caicos tan," Drake jokingly took some shots at his pick-up teammates Quavo and Biebs. Drake said: "We don't wanna talk about scrubs on the air though, you know what I mean? Quavo and Bieber. How dare you?"
Drake was in an excellent mood as his Toronto Raptors beat the Phoenix Suns 118 to 101.
Watch Drake, Quavo, and Justin Bieber ball out below.