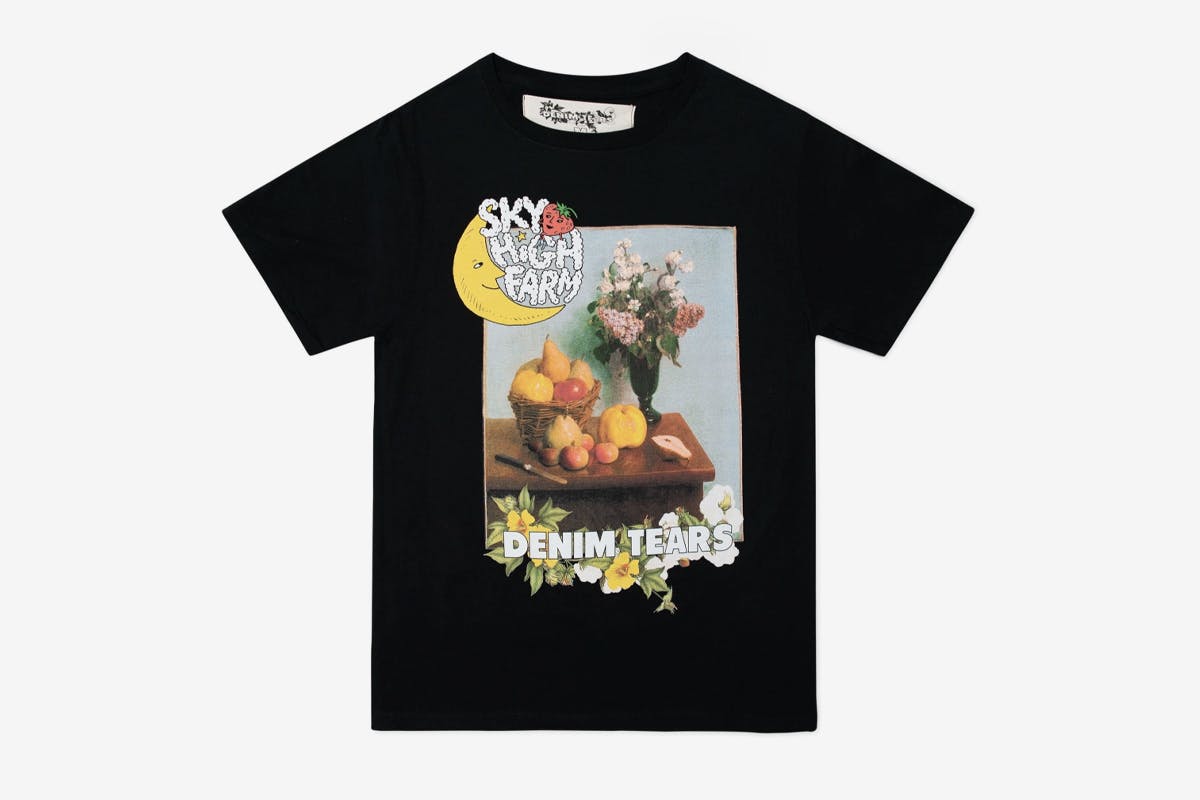 Dover Street Market has revealed a new partnership with Dan Colen, artist and owner of Sky High Farm, the 40-acre Columbia County farm which provides underserved communities in New York with fresh meat and produce.
The retailer last partnered with the non-profit organization in November last year, showcasing a line of clothing by Colen and illustrator Joana Avillez, as well as various installations. As per WWD, this time around, it has brought a slew of buzzy labels on board, with Supreme, 917, Awake NY, Better Gift Shop, Brain Dead, Cactus Plant Flea Market, Denim Tears, F–king Awesome, IRAK, MadeMe, Noah, and Total Luxury Spa all signing up to the cause. Each designer will sell merch bearing a dreamy, agricultural bent, all proceeds of which will go to the food charity's coffers.
"We recognize and embrace the responsibility we have to promote equity for everyone in our society, and food is perhaps the most universal and essential means by which we can do this," said James Gilchrist, vice president of Comme des Garçons USA and Dover Street Market USA, adding that Colen "also speaks to the ethos of DSM and what we always hope to accomplish — the idea that one plus one equals three." DSM said it will be the first collaboration in a series that will also explore art, food, and design.
Colen, once described as the "bad boy of post-pop New York," purchased Sky High Farm in 2011. According to W, it has since provided more than 66 tons of meat and veggies to food banks and food pantries in the area and New York City.
Look out for the collection when it drops October 15 DSMNY, DSMLA, on the DSMNY e-shop, and on Sky High Farm. Find out more about more about the farm here.