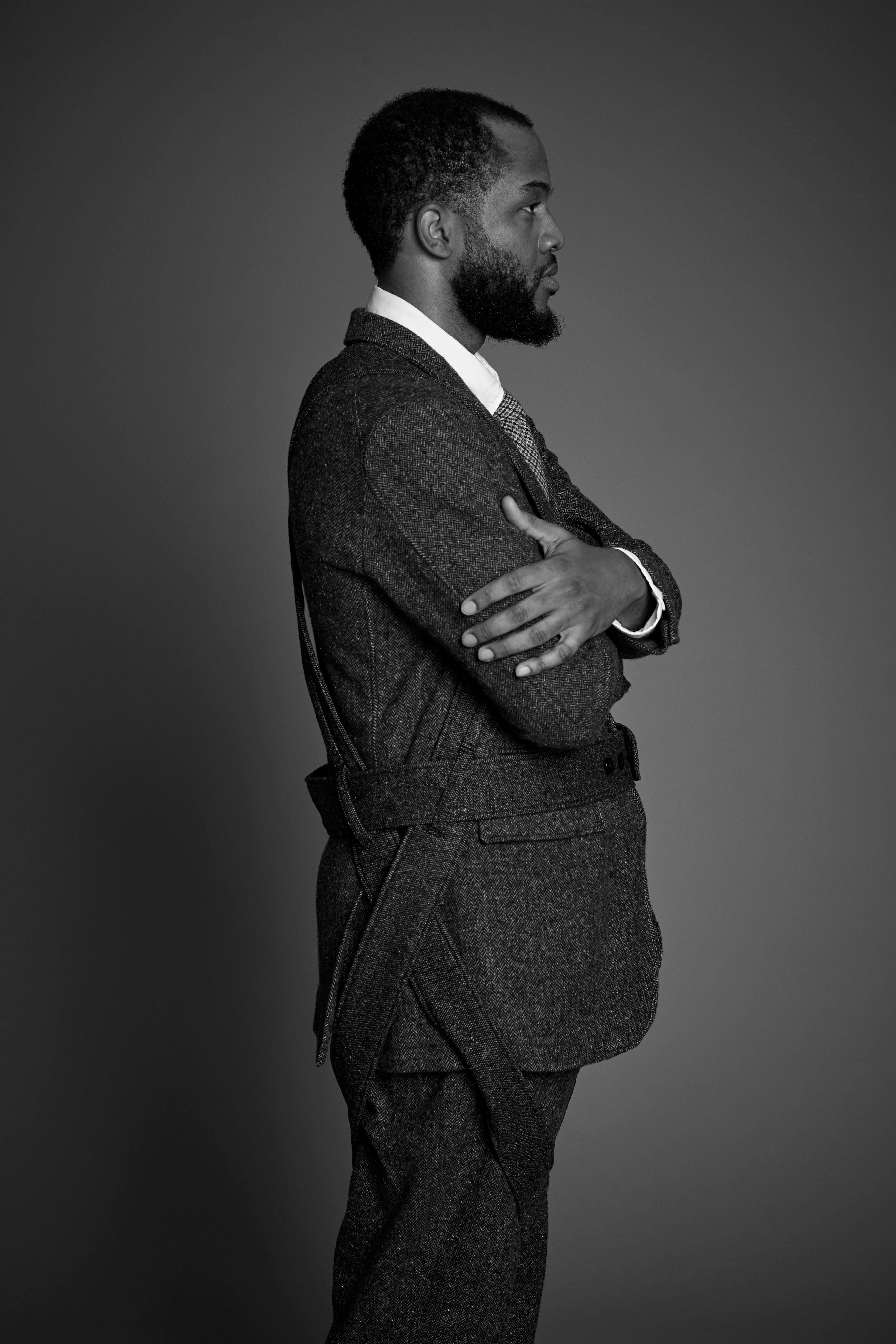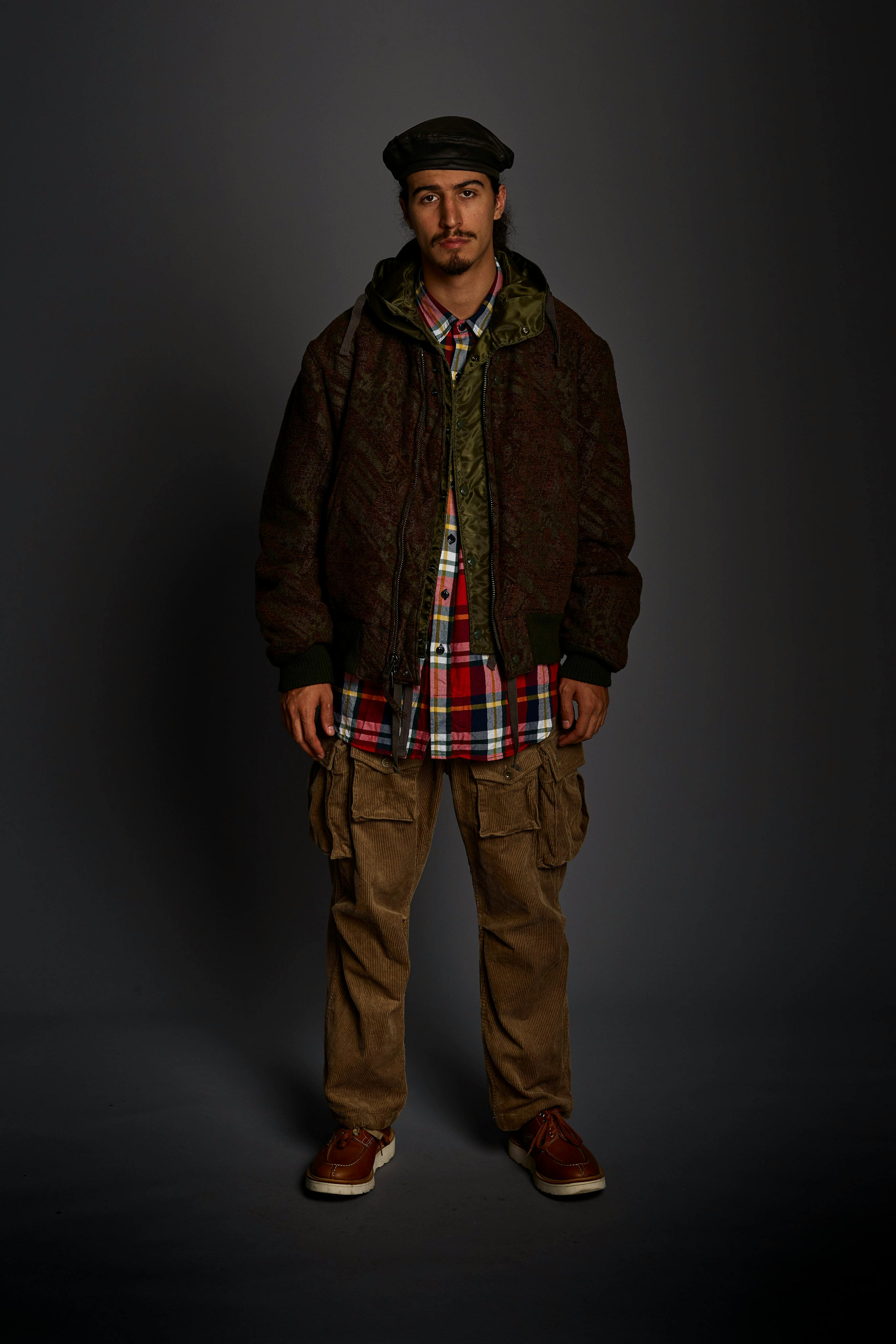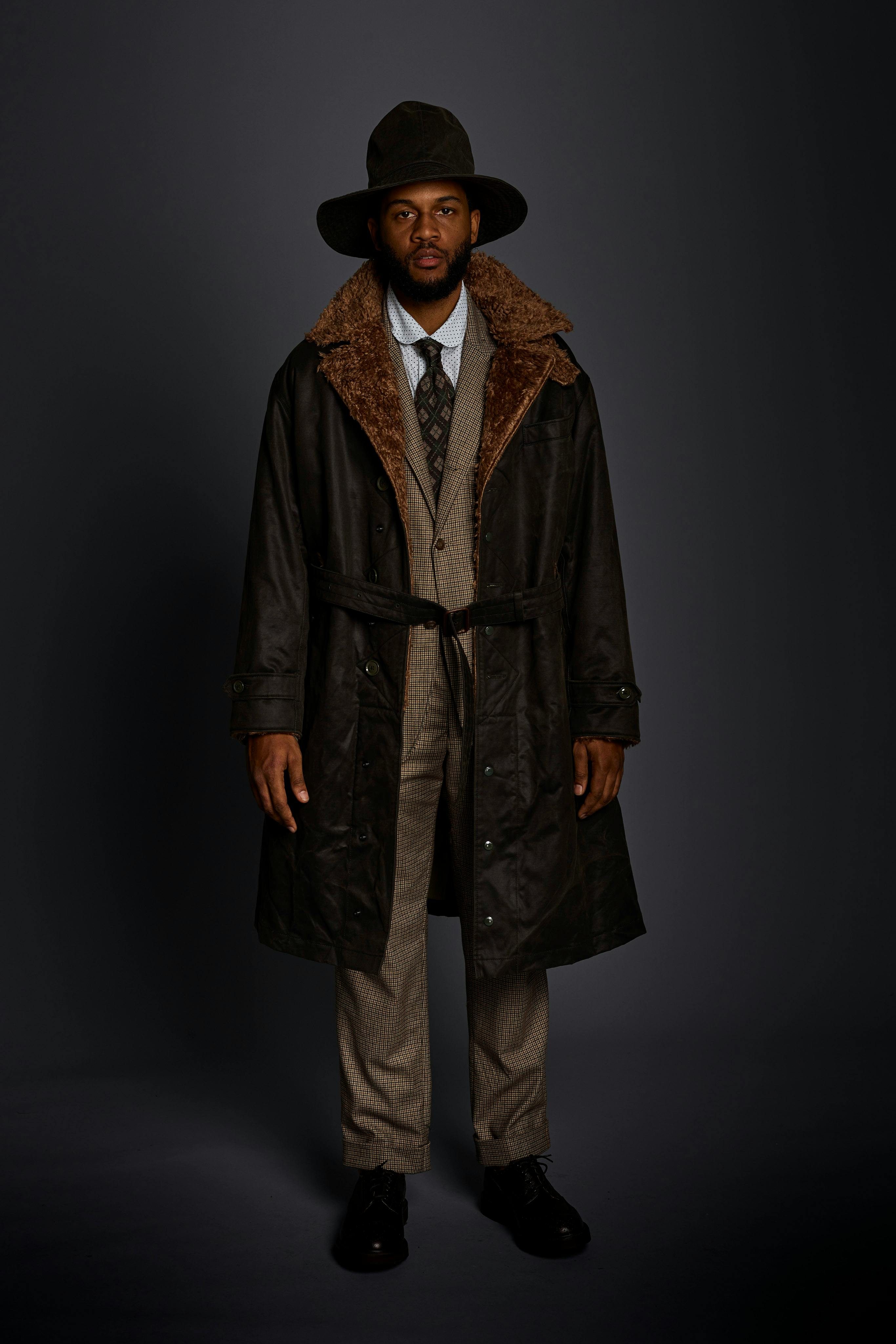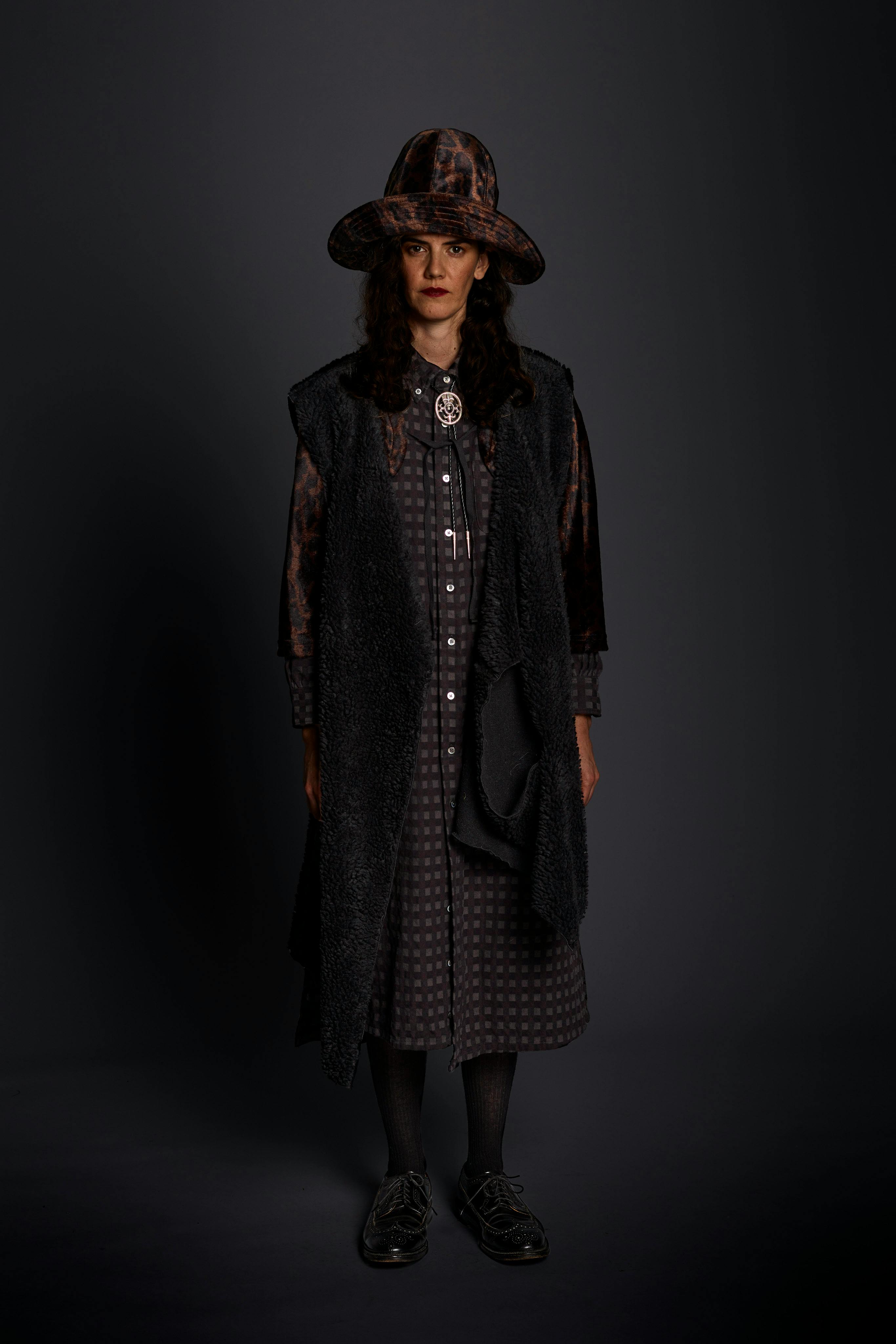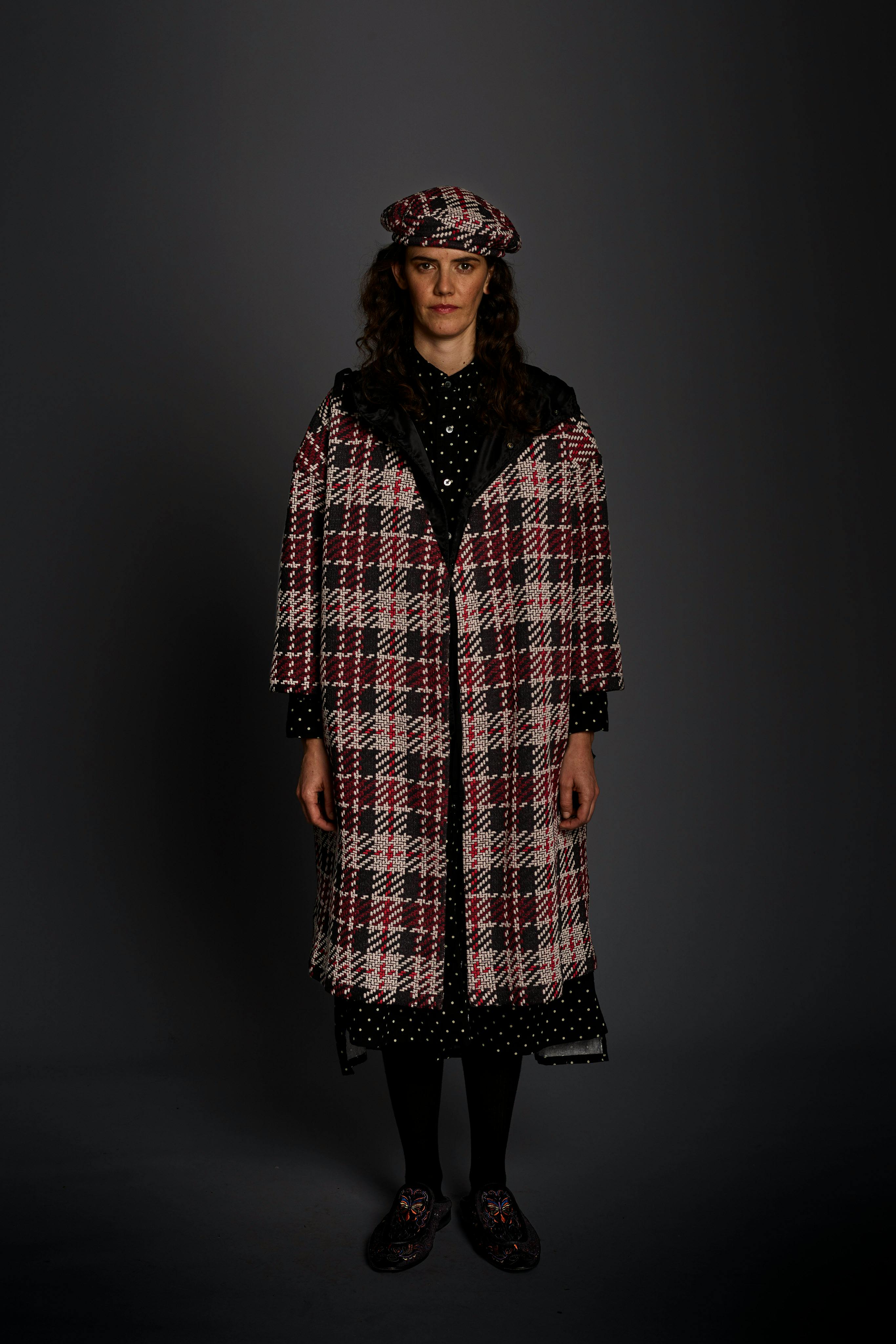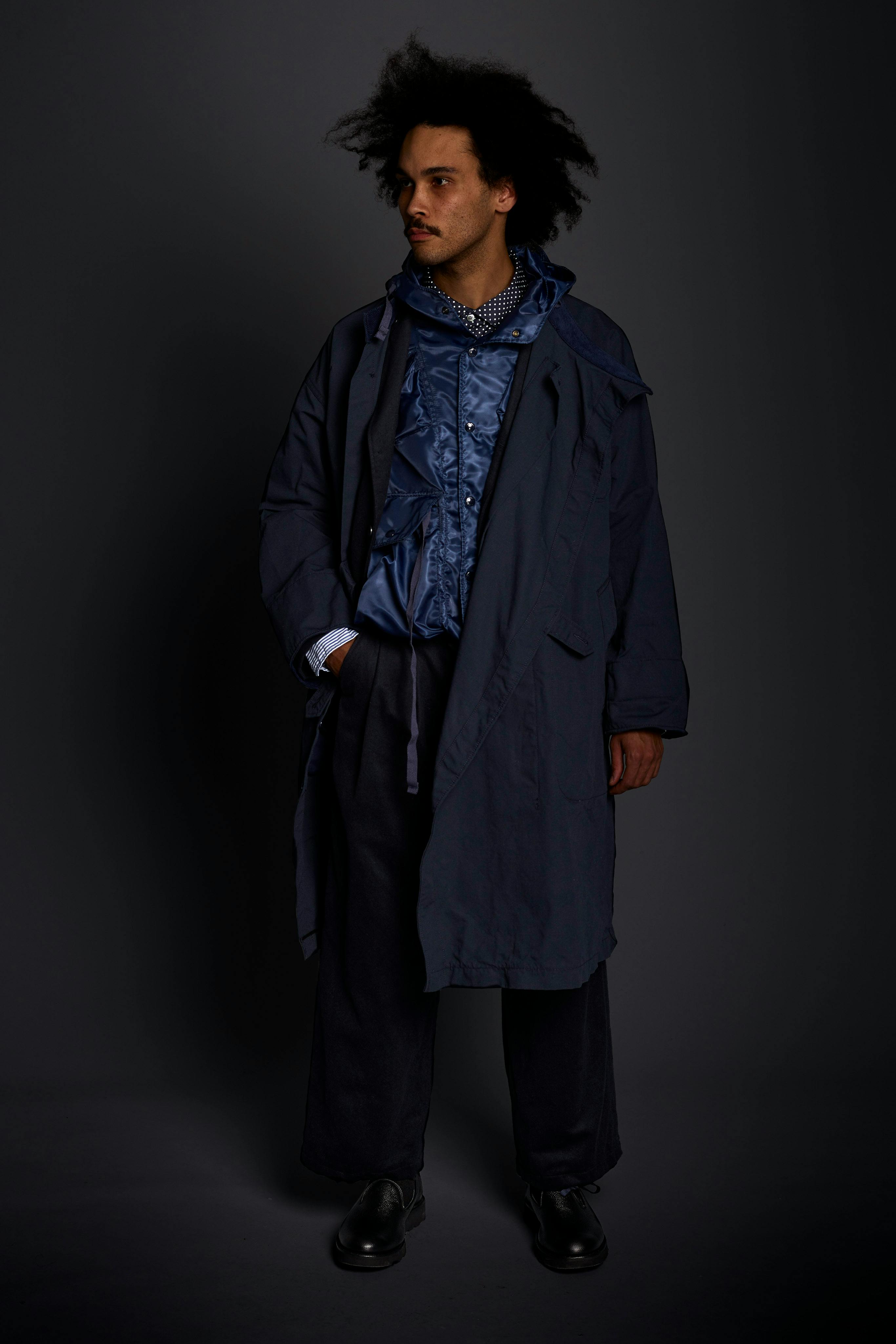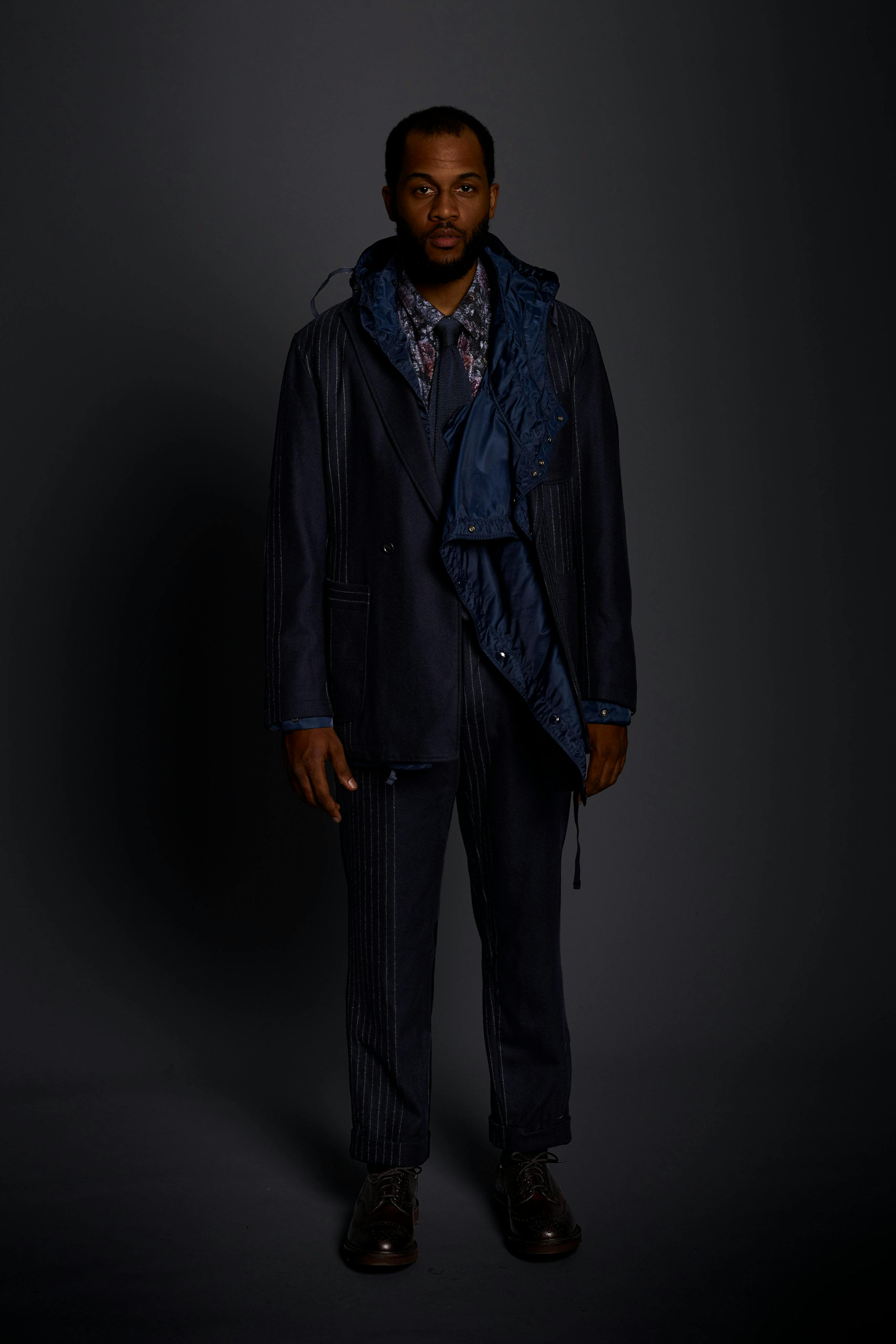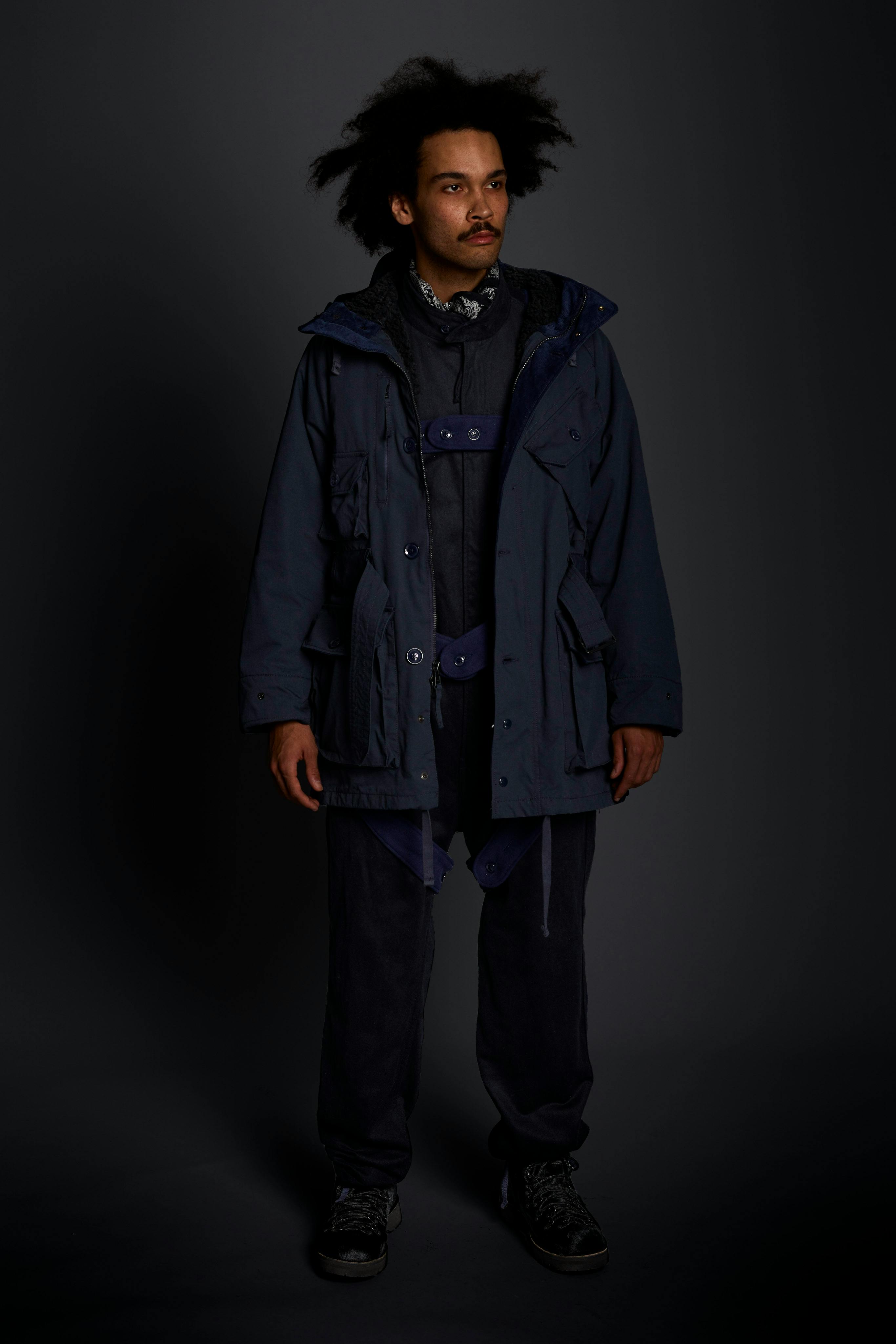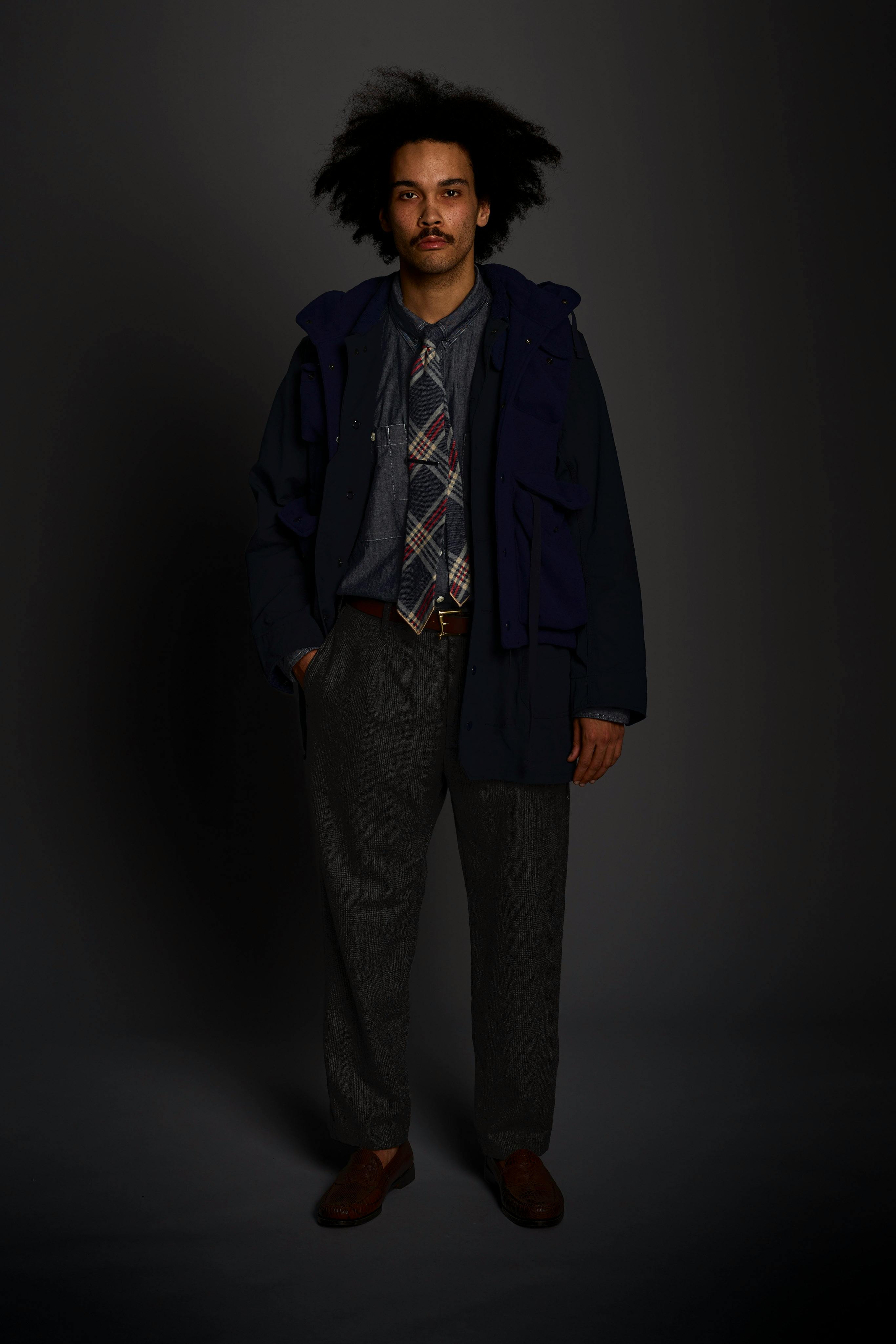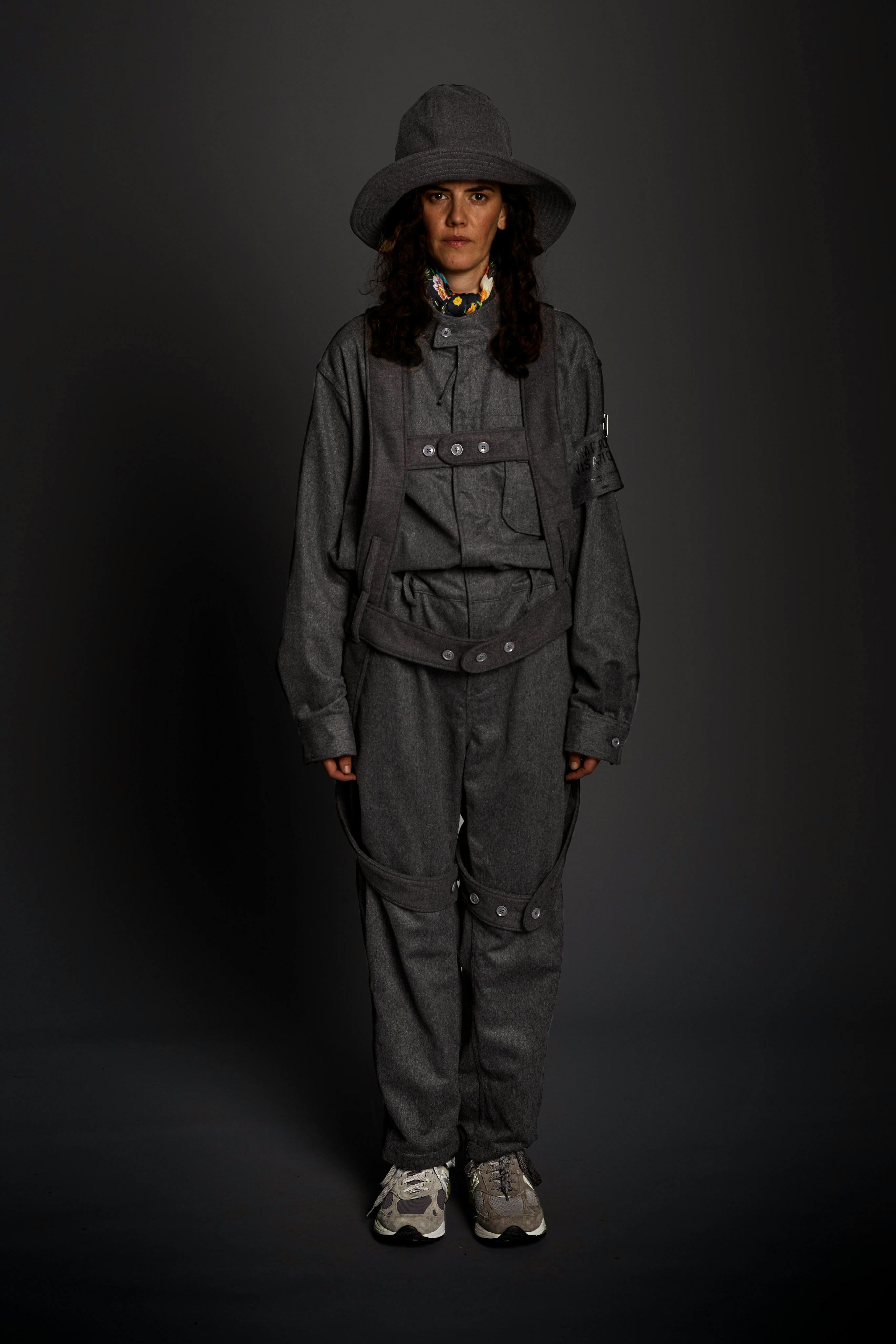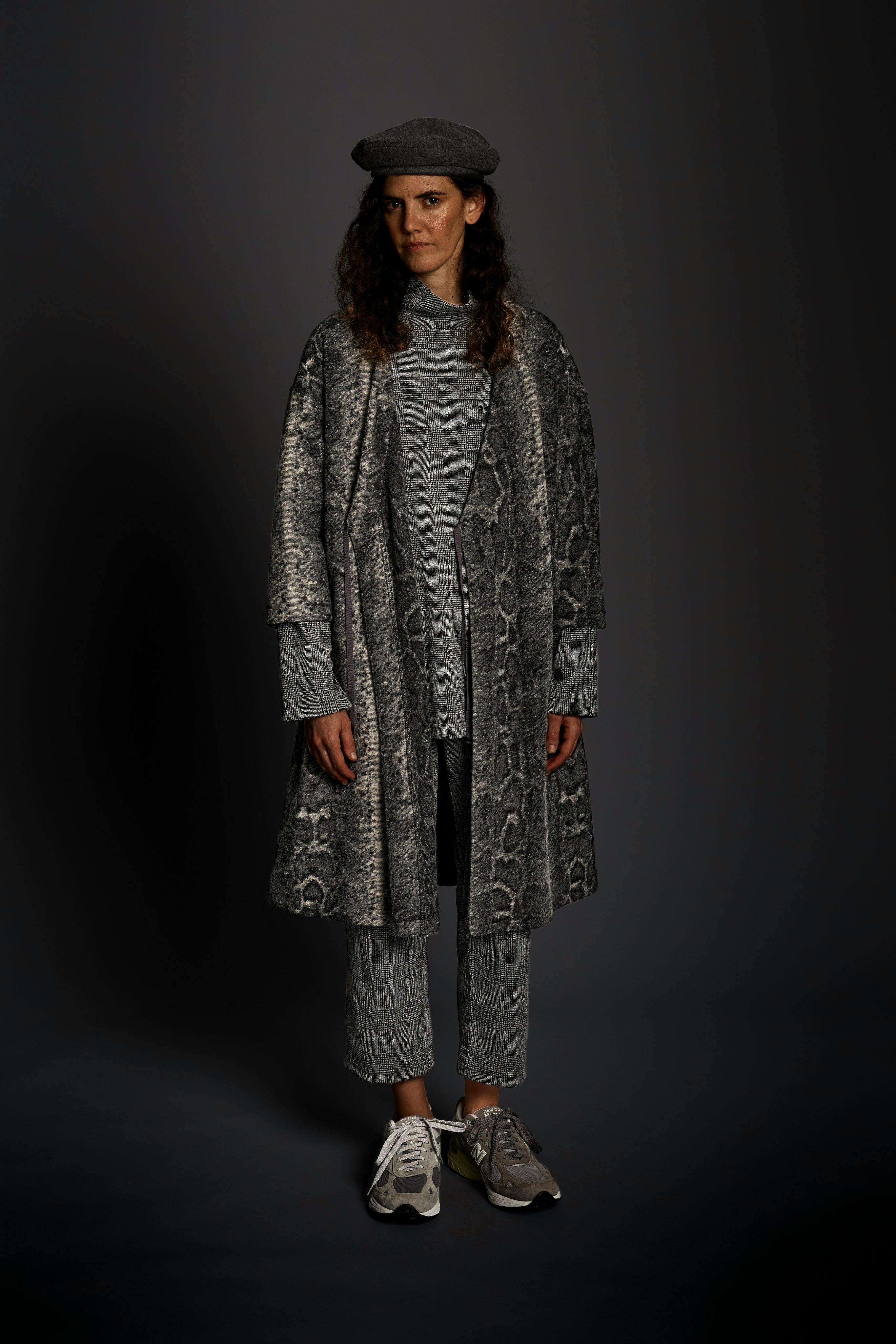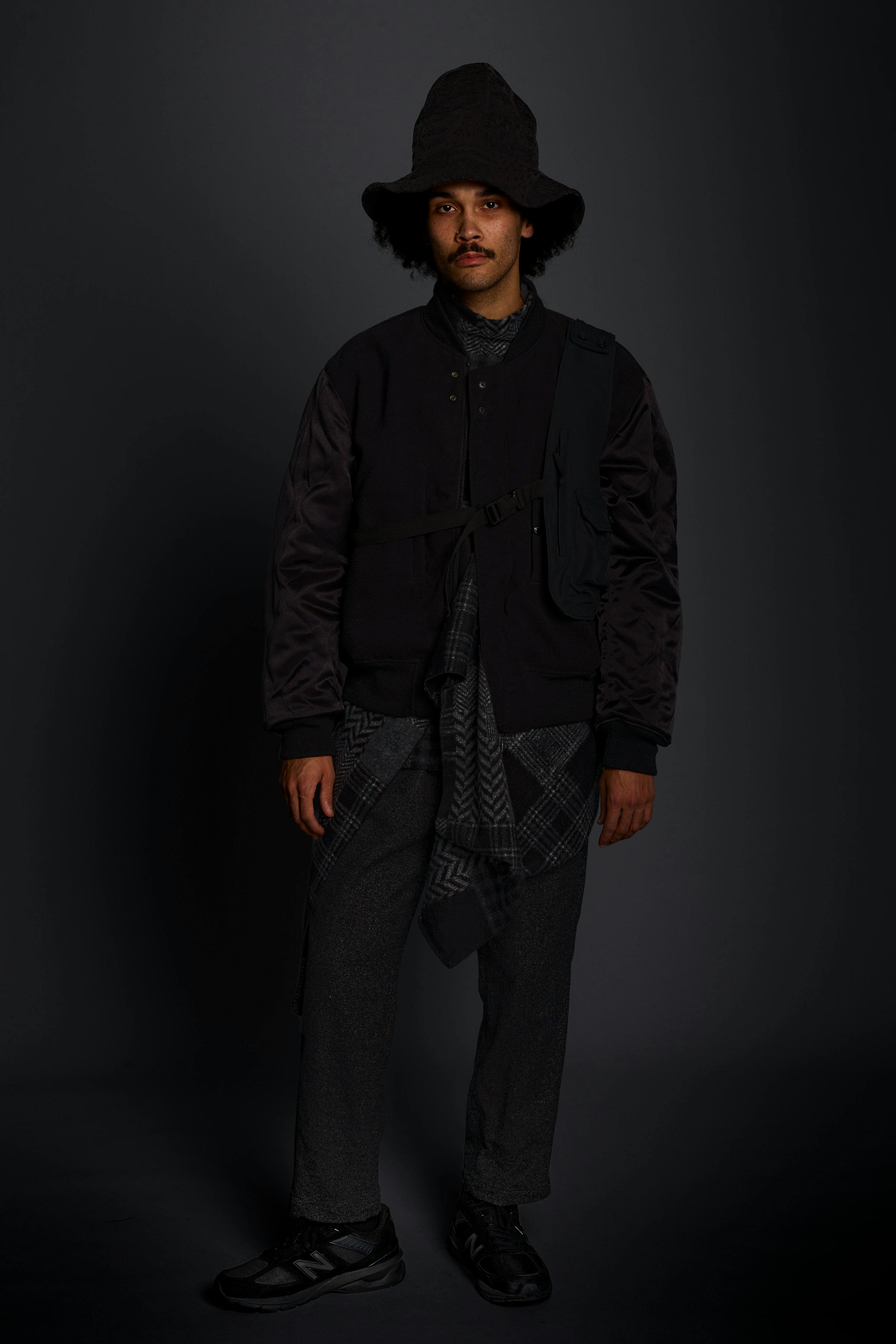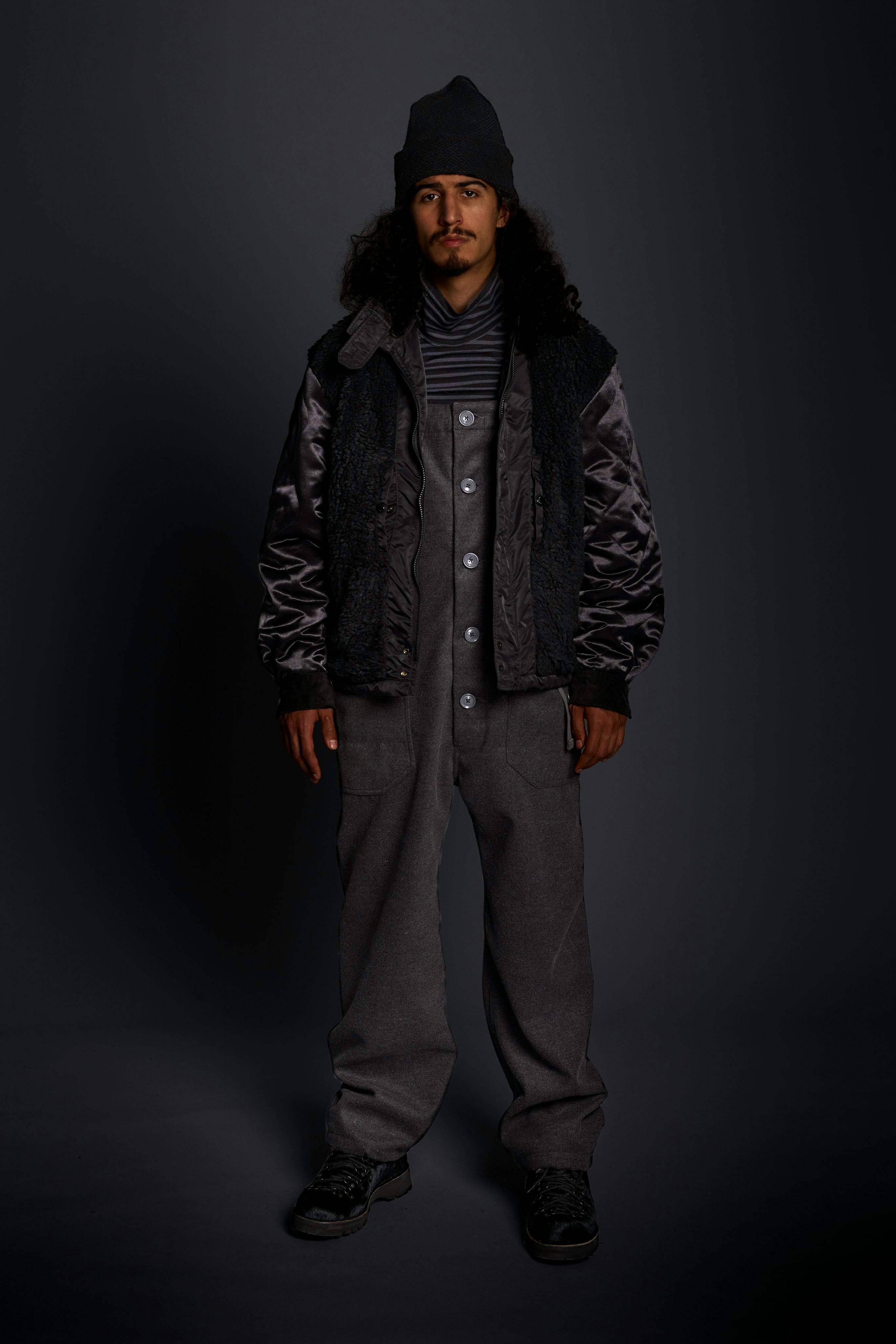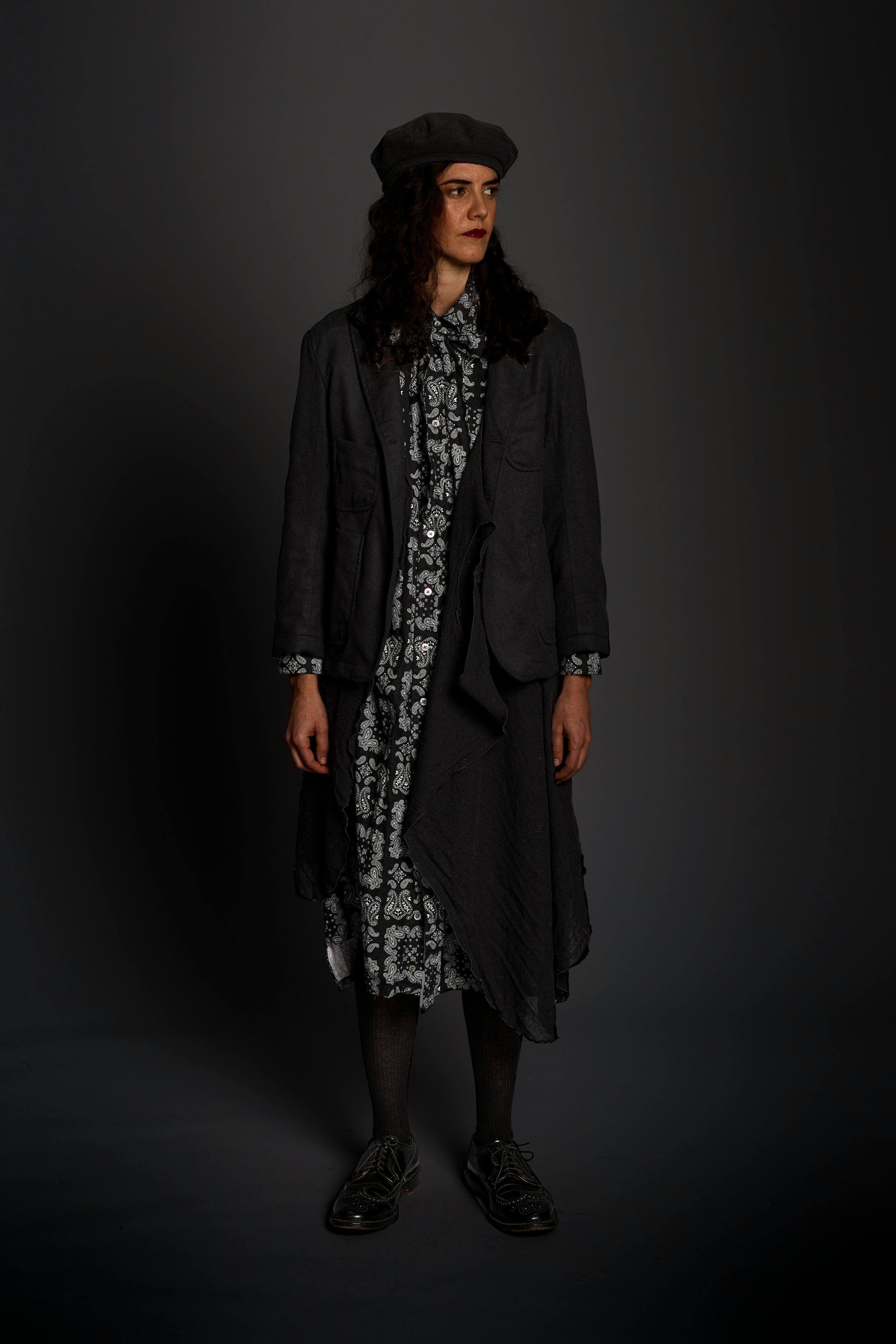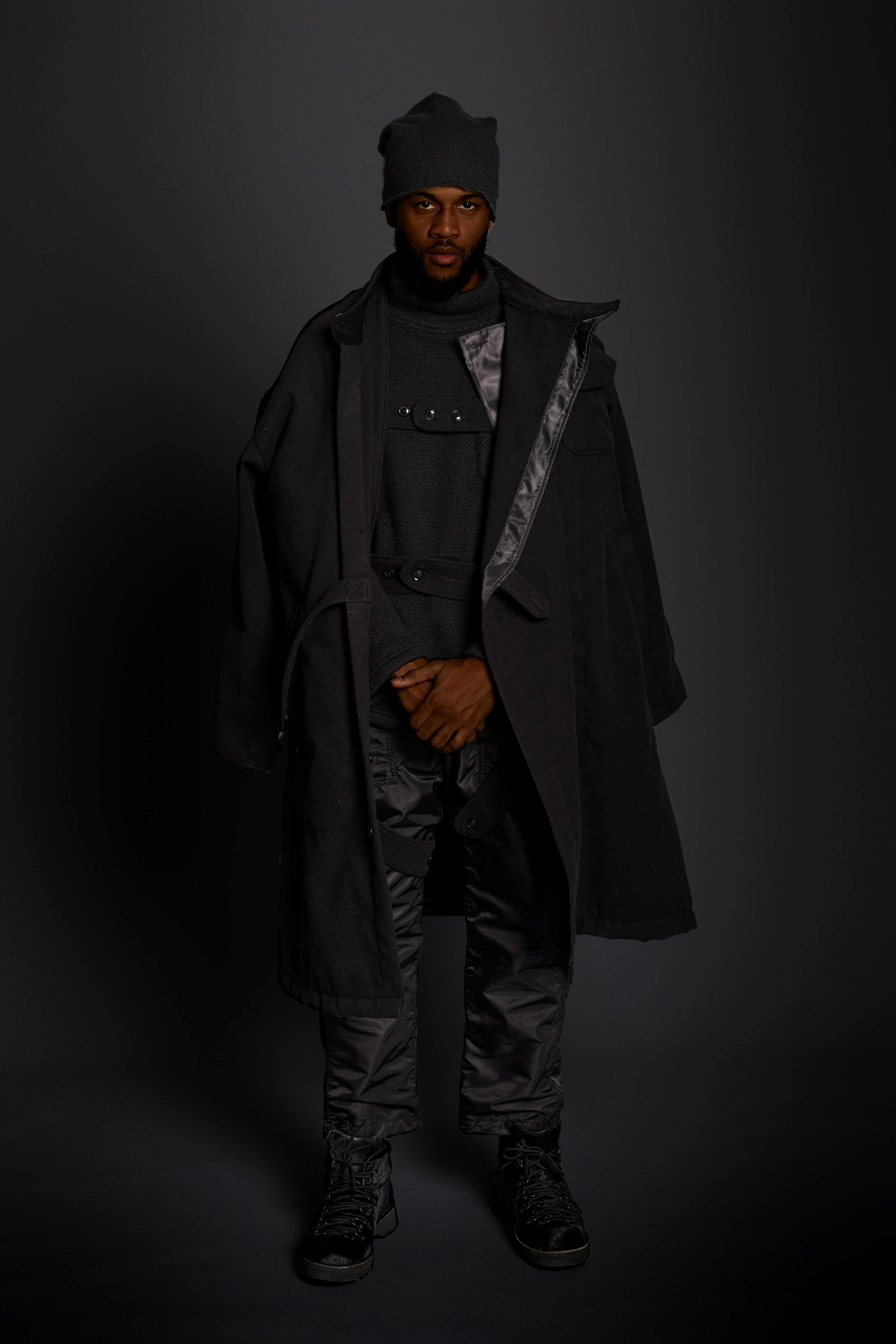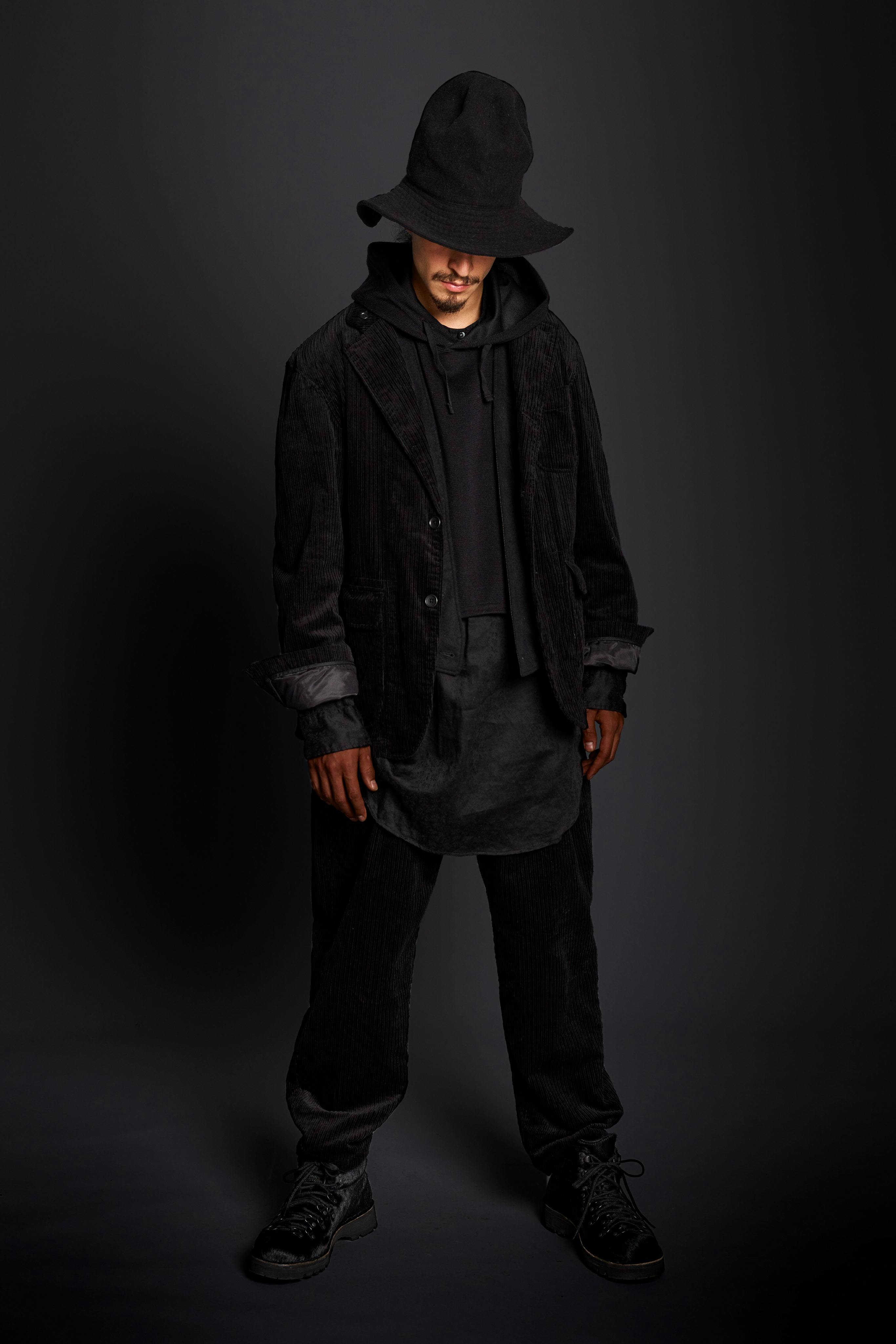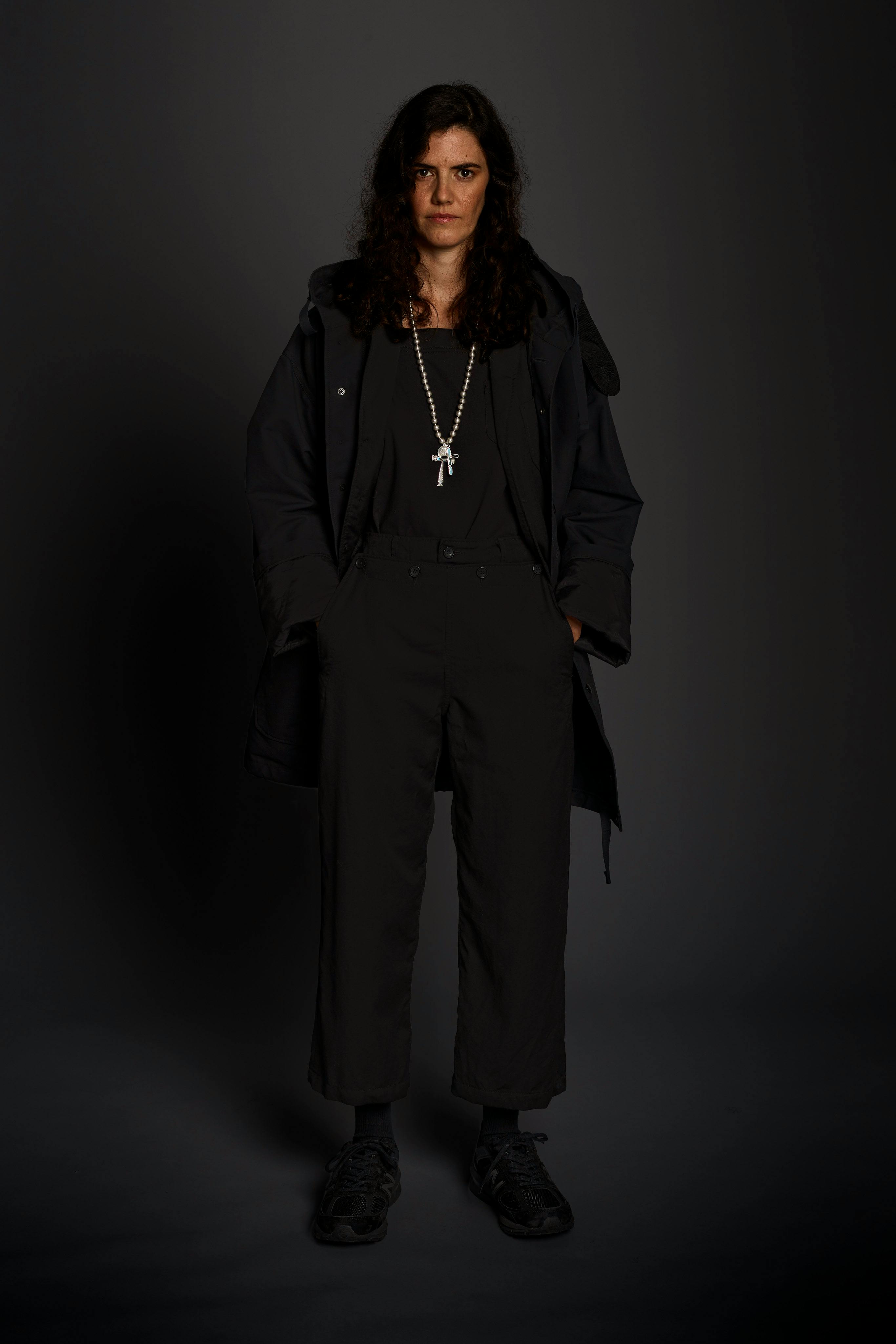 Menswear is tough for a lot of designers. The struggle is almost trying to stick to a certain archetype without changing it so much that it becomes unrecognizable. In that sense, men's clothing—especially in the milieu of heritage sportswear—can be compared to classical music and jazz. There are a lot of labels who do the familiar really, really well—and those are the classical heads. But Engineered Garments has built a reputation for its jazz approach.
Designer Daiki Suzuki is known for that "with a twist" sensibility that elevates everything from military-inspired trousers to unstructured sportcoats into pieces that feel simultaneously timeless and timely. So it's no surprise that for Fall/Winter 2o20—"Balance and Tune," Suzuki is leaning in on the jazz inspiration. He's always been a fan of artists like Miles Davis, Chet Baker, Eric Dolphy, and John Coltrane, but Davis stood out to him for his inimitable sense of style.
"He would wear Ivy League fashion to the Newport Jazz Festival. He then went on to create his own extreme Ivy League style with custom tailoring that evolved and went beyond its origin in the more avant-garde '80s," says Suzuki on Miles Davis.  "His evolution, stylistically and musically, made me reflect on my own with Engineered Garments, from its workwear/Ivy League/Preppy/Uniform/Military roots."
In addition to its Fall/Winter 2020 lookbook, Engineered Garments has also released a short film themed after the collection. It features a heavy bassline with some equally heavy fits. The knit jacket in black and red tweed, mixed pinstripe suiting, and mismatched New Balance kicks all channel the improvisational style of the music perfectly—and also speak to EG's ability to transcend the labels of "traditional menswear" and heritage gear.
In another departure, Suzuki also picked plenty of black in this collection, a color story that often doesn't wind up in Engineered Garments' clothes, but here only enhances the jazz club mood. Throw in some experimental fabrics, tonal patchworks, and some wild snakeskin accents, and it makes for a solid demonstration for why Suzuki remains one of New York's most exciting designers.