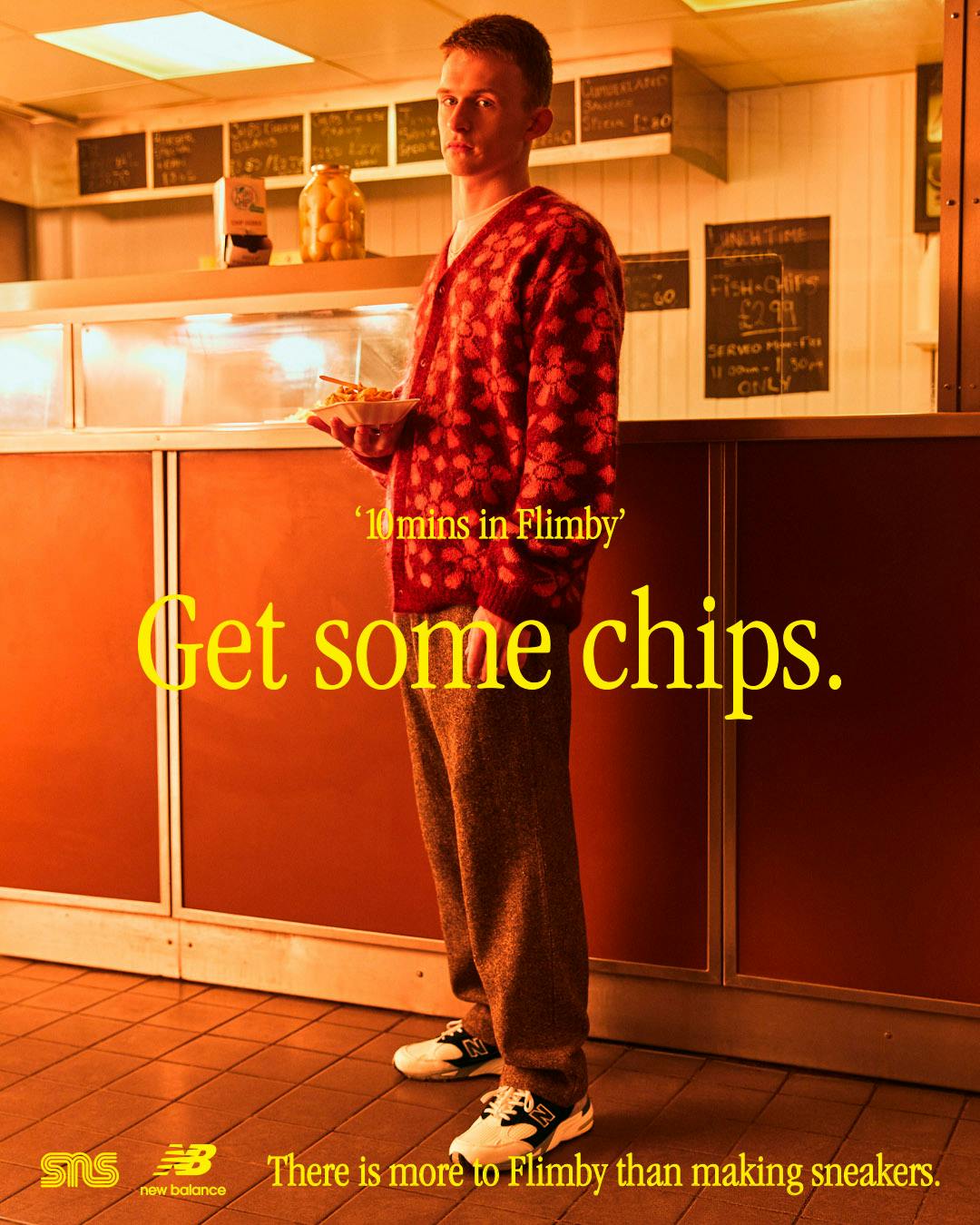 Sneaker collaborations have become a lifeline of the industry, but it wasn't always like that. Over the past decade and a half, the scale of team-ups, the creative freedoms allowed (or disallowed), and how product deliveries are strategized have continually undergone huge evolutions.
Back in the mid-2000s, before the days of Eames x Reebok, Nike x Off-White, or Ye and adidas, sneaker stores and boutiques played a crucial role in making sneaker collaborations as accessible and commercially viable as they are today.
Whether or not they'd admit it, SNS' founders Erik Manzano Fagerlind and Peter Jansson have played a crucial role in raising the bar for New Balance in the UK and Europe through 17 years of collaboration.
Following the release of their new New Balance 991 pack, which pays homage to the classic 2005 "Round One" 577 pack, Erik sat down with us to shed some light on the long-standing relationship between SNS and NB and how it's evolved over the years.
How important was the "Round One" pack in the SNS timeline?
It was massive. Outside of Puma, who wanted to work with us in 2003, I think that New Balance collaboration was really the first one that took us out of our neighborhood, so to speak. At that time, we'd gained recognition in our hometown, but we'd also stumbled upon some hurdles in terms of growth and financials.
This was five, six years into the business. To have somebody like New Balance come in and bless us with that opportunity, and the reception that it had at the time, was the first time we really saw demand in what we did outside of Sweden, in a big way.
I remember traveling Japan a couple of years later and finding our shoes on the predecessors of StockX or Flight Club. Seeing our shoes up there, highly-priced, which sounds like a corny example in the world today, but in 2005, that actually meant something. That was a token of recognition. So from that aspect, It was a starting point for something that encouraged us to be global, in a sense.
Following the pack's release, and subsequent sellout, how did your relationship with New Balance change?
To be honest, I think when we went to Flimby doing that first pair, it wasn't like it is today, where we'd say: "Hey, we need a campaign. We need a strategy. There's a play here. There's something to be done."  It was more a visit to Flimby – they wanted to show us the factory to show that New Balance made its own shoes. 
We were there to make our own shoes, but I don't think the guys giving us the tour really saw it as that big of a thing or understood that making sneakers was our intention for the trip. The whole thing came together 30 minutes before we needed to catch our flight home, and of course, it was a collaboration, but it was so different back then. It makes me feel like I'm 100 years old just telling that story now because it's definitely not how it goes down today.
That whole experience established us as a really solid partner, which I think played a part in opening up a lane for New Balance as well – involuntarily or not by design, it opened up the whole foundation of what you see in the world of collaboration today.
From there, our relationship really grew. When we came back, it was still very relationship-based instead of a strategic thing. For a good five years, it was more like, "Hey, come over. Let's have tea and then make shoes."
For your collaborations, how have silhouettes been selected?
For a long while, it was just 577. That's our go-to style – it was our favorite, and it's still our favorite, I'd say.
It's such a unique silhouette that no one could replicate because it's such a simplified, easy shoe when you look at it from a distance, but when you come further, it's high-tech as hell – even though it's outdated tech now.
We did that for the first few runs, but around about the fourth run, we wanted to uplift other people that had joined us at the time. When Johan, who is still working for SNS as a Design Director, came on board, we wanted to see if we could expand into one more shoe because up until then, it had always been me and Peter doing one version each. We wanted to expand, and even though I wasn't bored, I wanted to try something else, and then Johan wanted to add something, and Peter stayed 577.
I tapped into 1700s because I felt that was something different, and I've always been eager to explore, so I was happy to bet on the unsure, which sometimes it works, sometimes it doesn't. It's important to ask ourselves what will break the mold and what's going to make noise.
Around, I think maybe 2011, 2012, 2013, the strategy started to arrive. This is when it started to be more like, "No, our focus point now is the 1300s," or, "Now we have to do the 574s."
Which of your collaborations with New Balance has been your favorite?
I would probably go with the original, but it's a tight race. It is tough, but the 577, the first one was definitely memorable.
With the blue and yellow shoe, at that time, I knew that everybody would yell out Swedish flag when they saw it, but it was actually a tribute to my father-in-law who is from the Canary Islands. Their flag is similar to Sweden's, but it's a lighter shade of blue. To me, it was a fulfilling thing – it meant that I had a connection with that shoe that nobody else knew, and that is probably why it means something to me today.
In retrospect, again, I'm proud I did that 1700 from a personal note. It was all synthetic, so it was the first non-leather shoe that I did.
The sneaker we did with Aaron LaCrate was cool too because it was a three-way collaboration. It was like us enabling somebody else. I mean, Aaron has been around for longer than we have, but to put him on a platform to do what he wanted with it was a cool moment, too.
Should we be expecting more to come?
Something is definitely coming with New Balance, which is due to launch this summer. Well, I can't talk about it. Yeah, no. The team would kill me if I talked about it.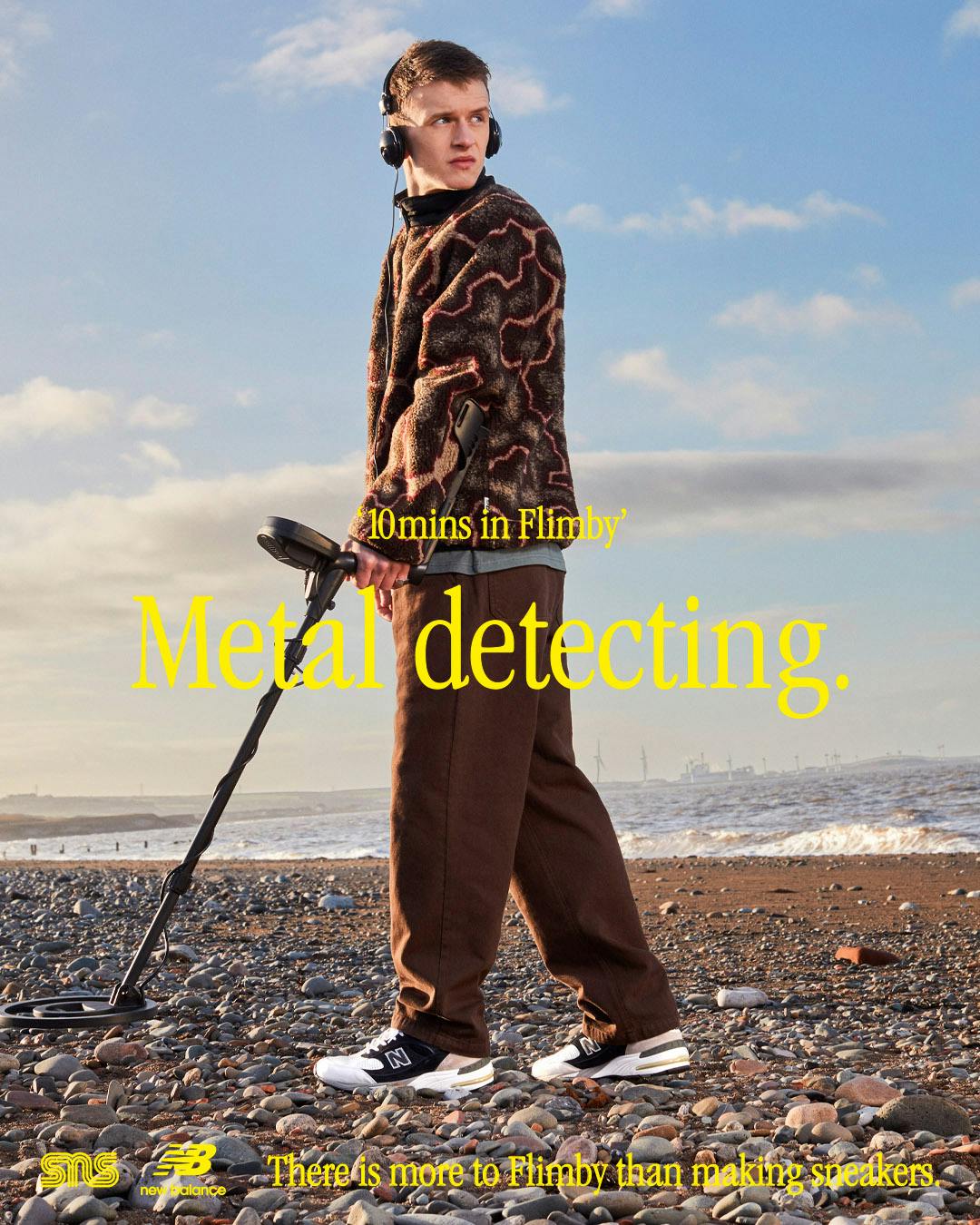 NB has been on top, especially the past couple of years. How do you think they do got there? 
They didn't do the classic sneaker company mistake of, oh, here's a silhouette, here's 25 more of the same silhouette in almost the same colorway. They didn't oversaturate in SKUs and in storytelling, and they didn't make too few pairs of the SKUs that they actually made – which I think is a smart move.
It'd be rude not to ask – best New Balance of all time?
Obviously, I have a lot of love for that 577 OG. Nobody else can touch them on that shoe, and it represents a time and era for me, where my starting point for me in my career is a few years after that shoe was launched.
But I mean, I got to hand it to what Teddy did with the basketball silhouettes. I mean, they tried doing all the James Worthy stuff over the years and it never really stuck. And here, New Balance finds a good match with somebody that really validates it.
When it comes to collaborations, I think Salehe's "Water Be The Guide" pack was beautiful. That was amazing, the way he took the design and stayed within its line but made it such a different shoe, using materials that I would never really dare try.