Brand: Études x Karl Kani
Season: SS19
Key Pieces: The Vertige linen jacket and racing hood in Karl Kani's iconic colors is perfect for summer.
Release Date: Available now
Buy: Études
Editor's Notes: Études and legendary '90s hip-hop brand Karl Kani have teamed up for a collaboration that is being called a "modern ode to urban contemplation."
The collaboration celebrates the mental and physical freedom that hip-hop style offers, represented by an oversized jacket, unisex hoodies, loose shorts and skirts, and comfortable-looking shirts. Karl Kani's primary color scheme ties in with the West Coast vibe present in Études' current season.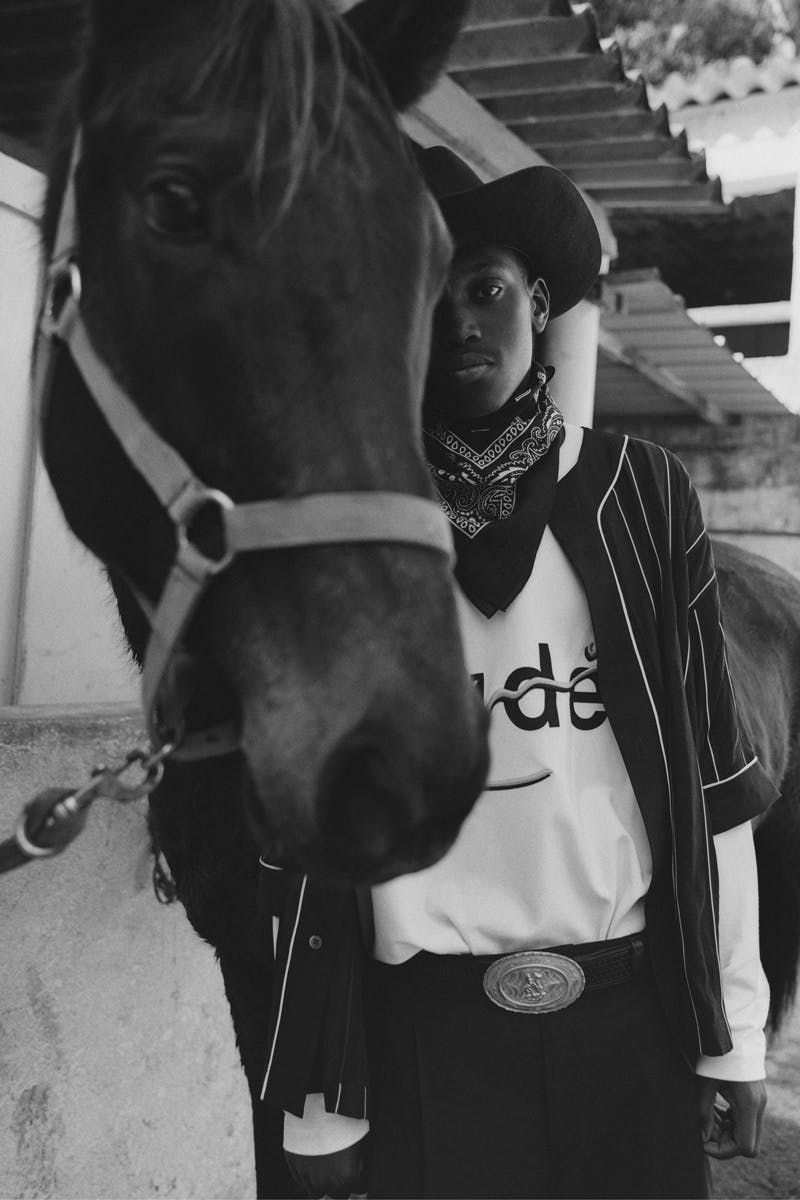 The lookbook is described as pondering the visual possibilities that exist between the past and present, with a black cowboy theme that's particularly relevant at the moment.
Pieces range in price from $103 for the Cloud cap to $703 for the oversized Vertige linen jacket.