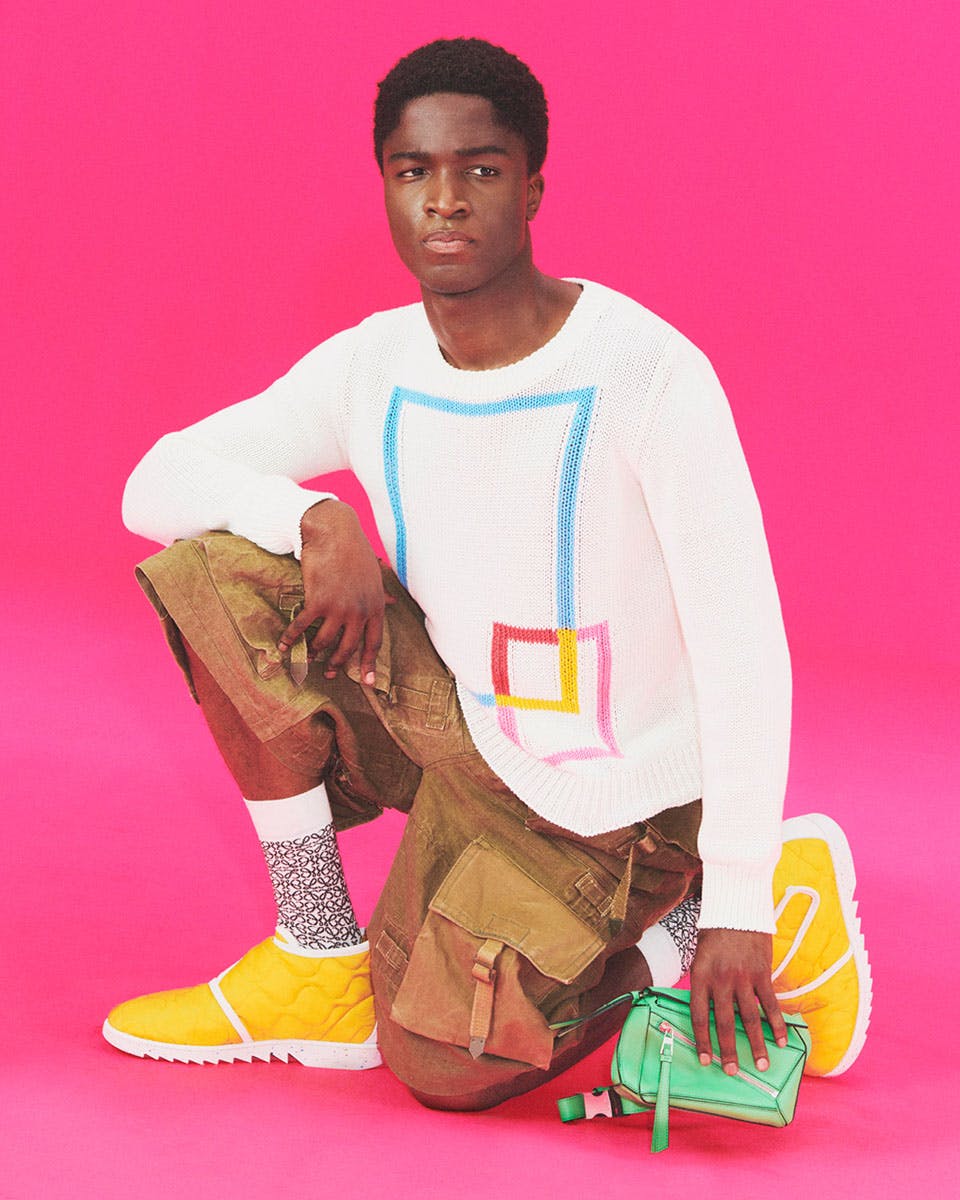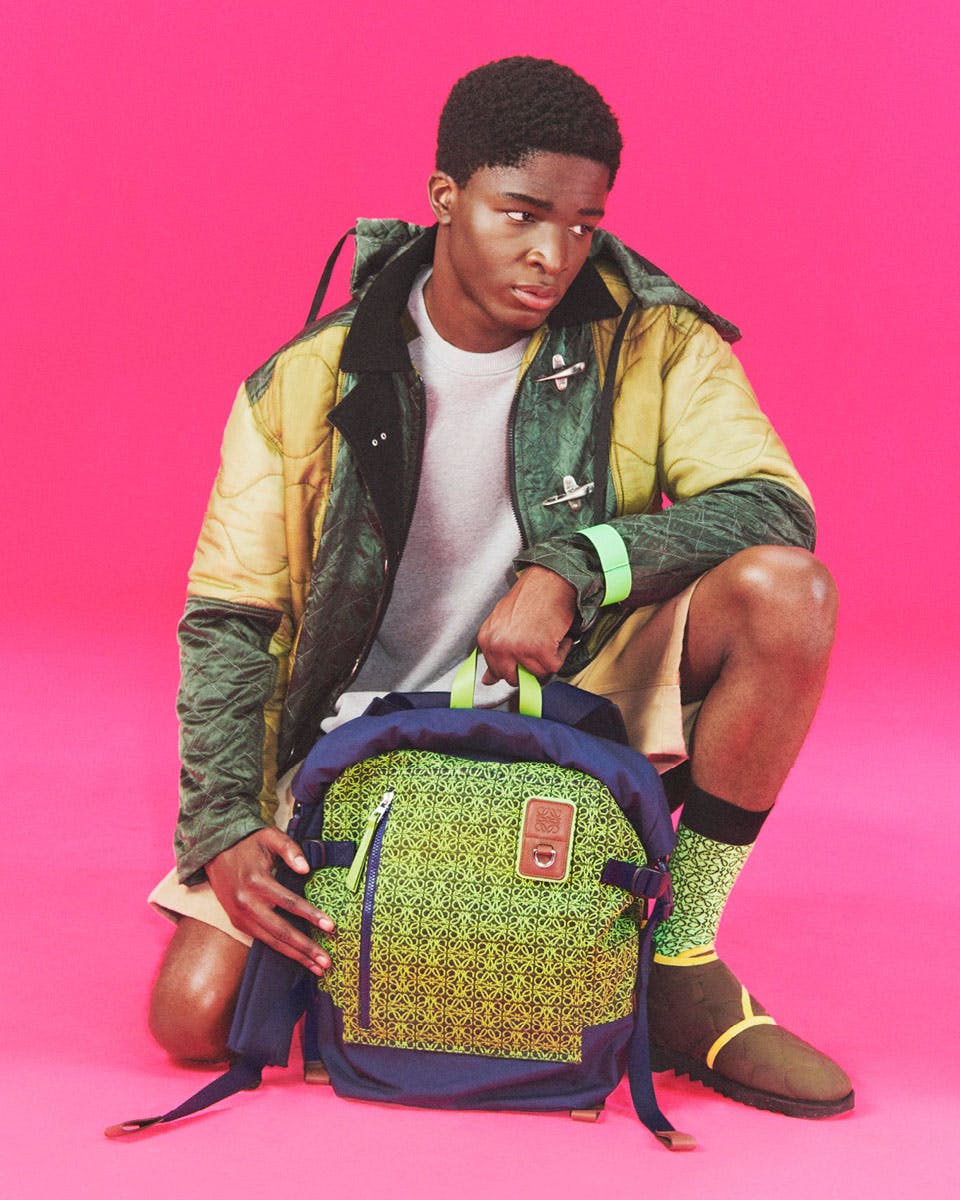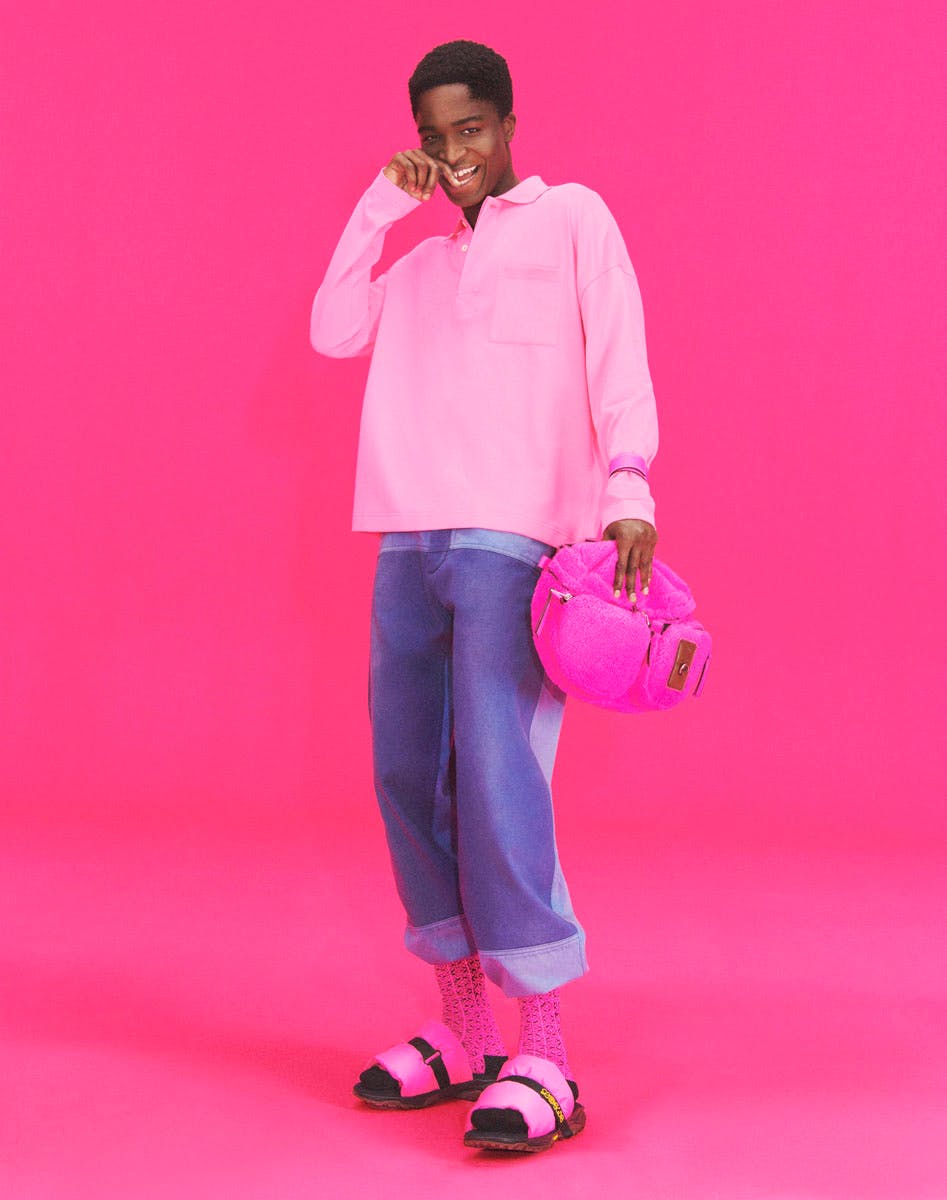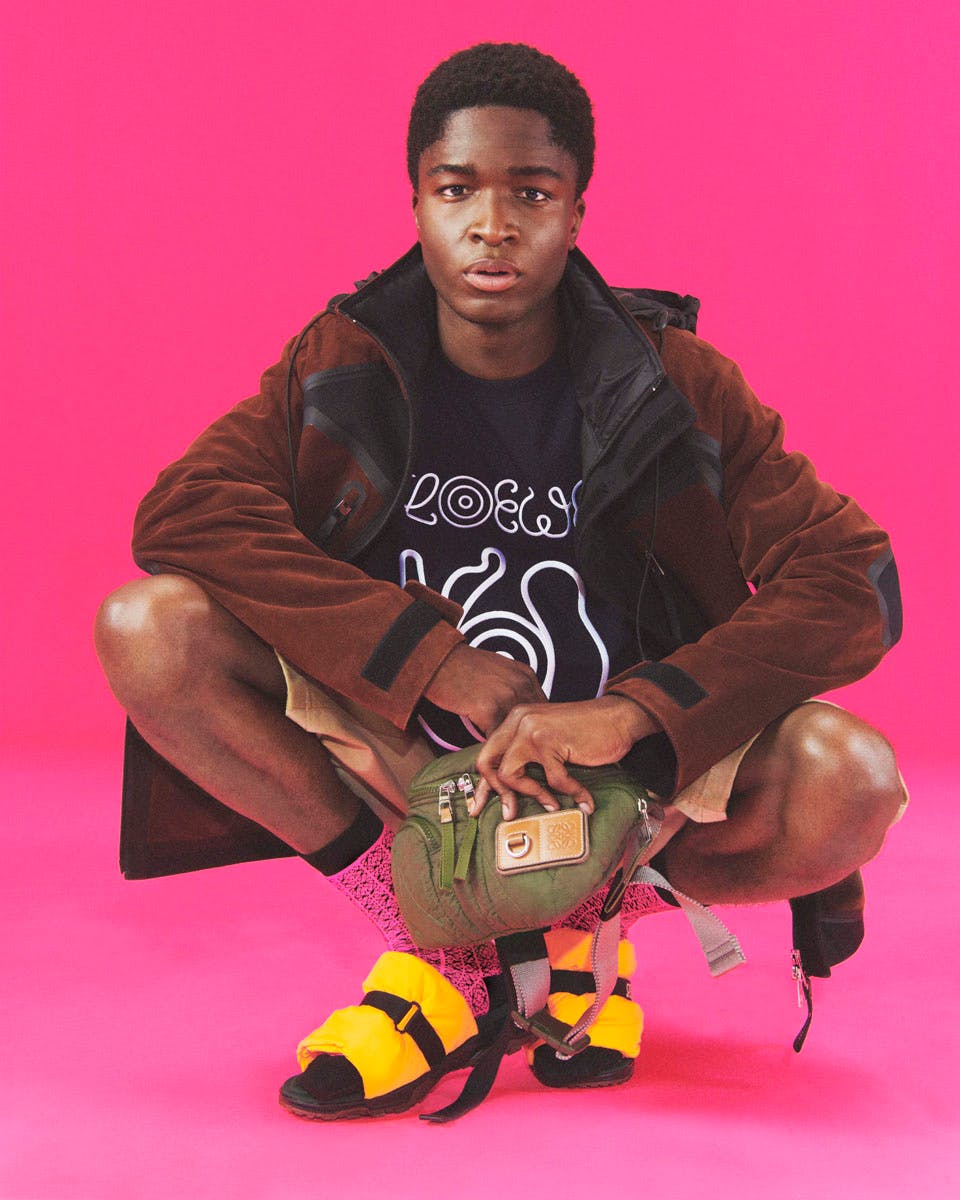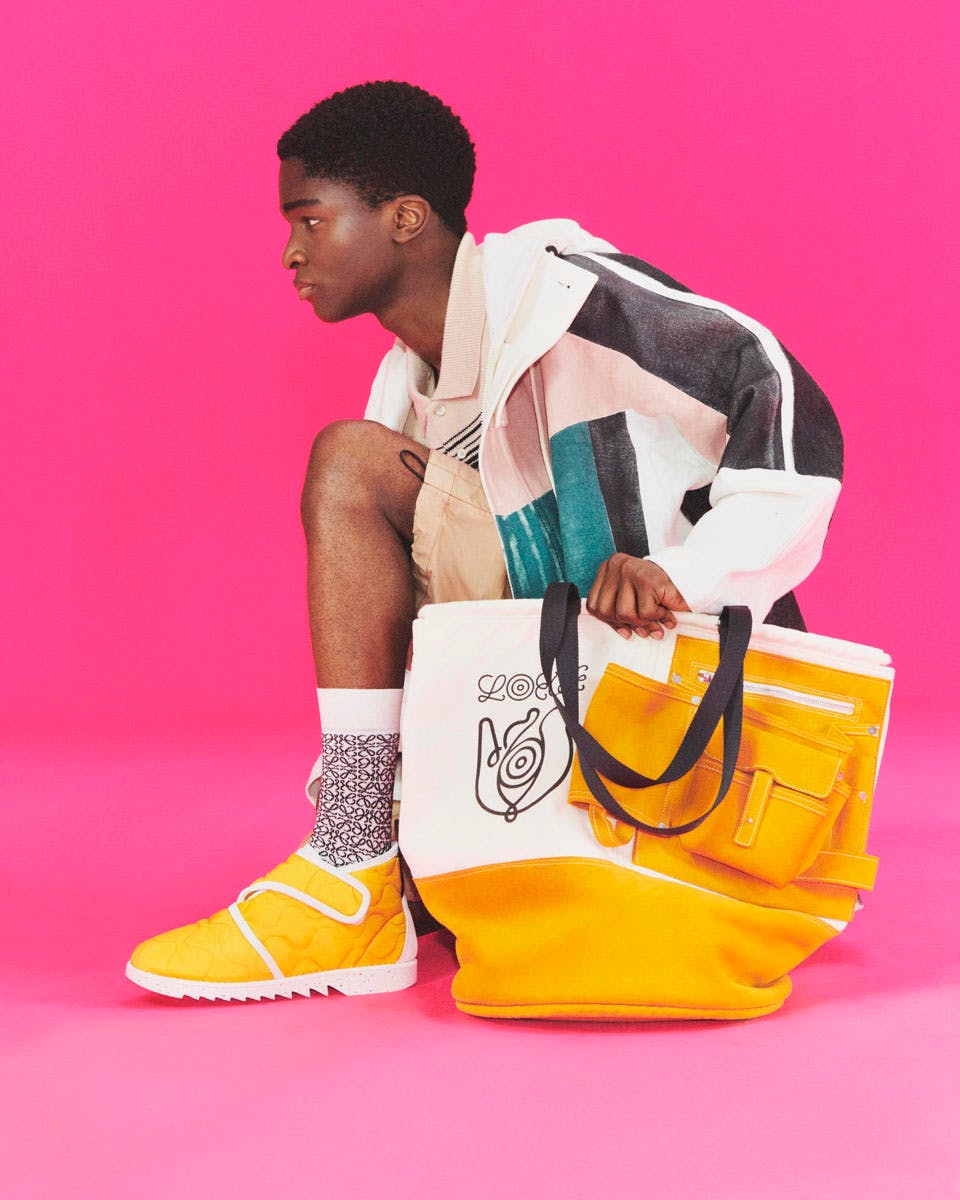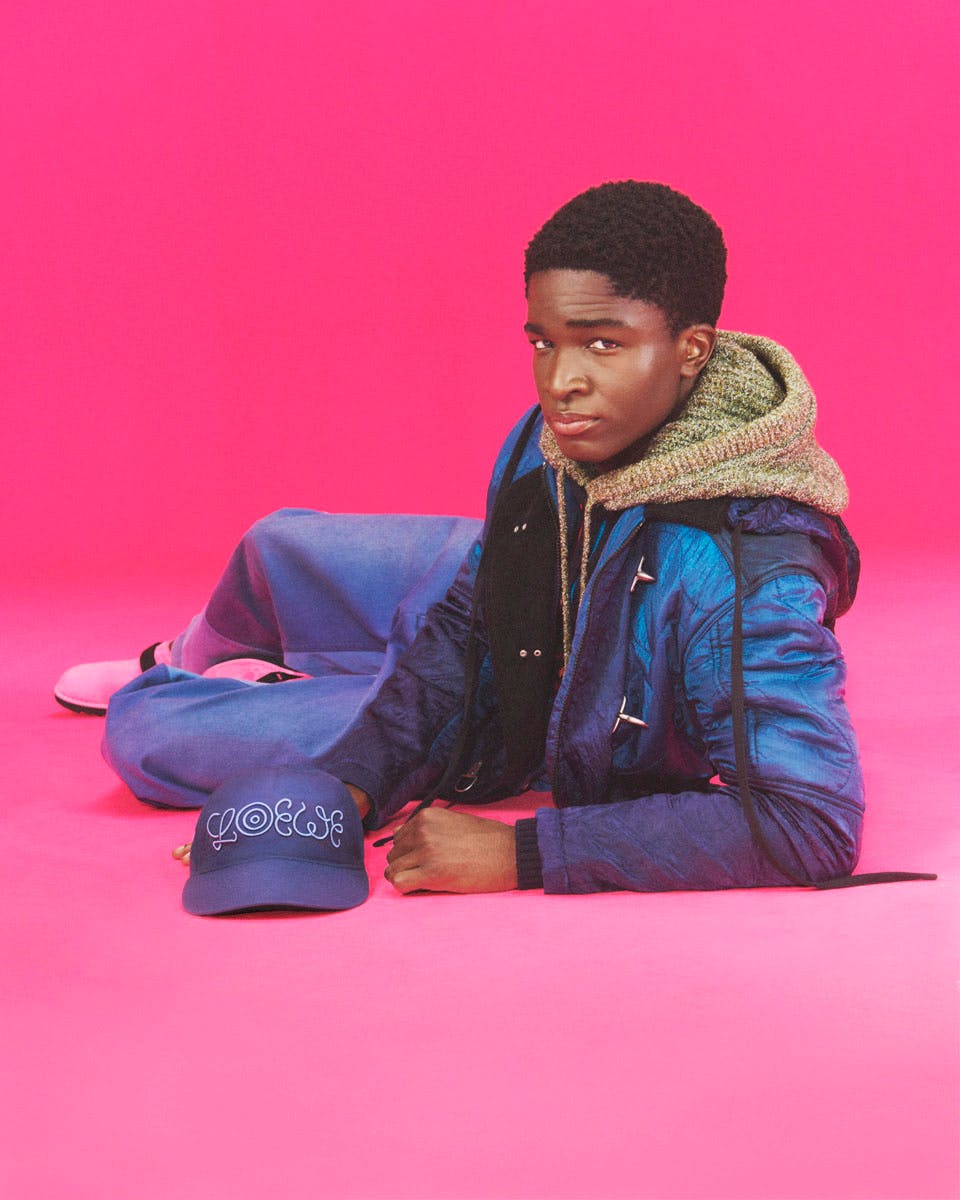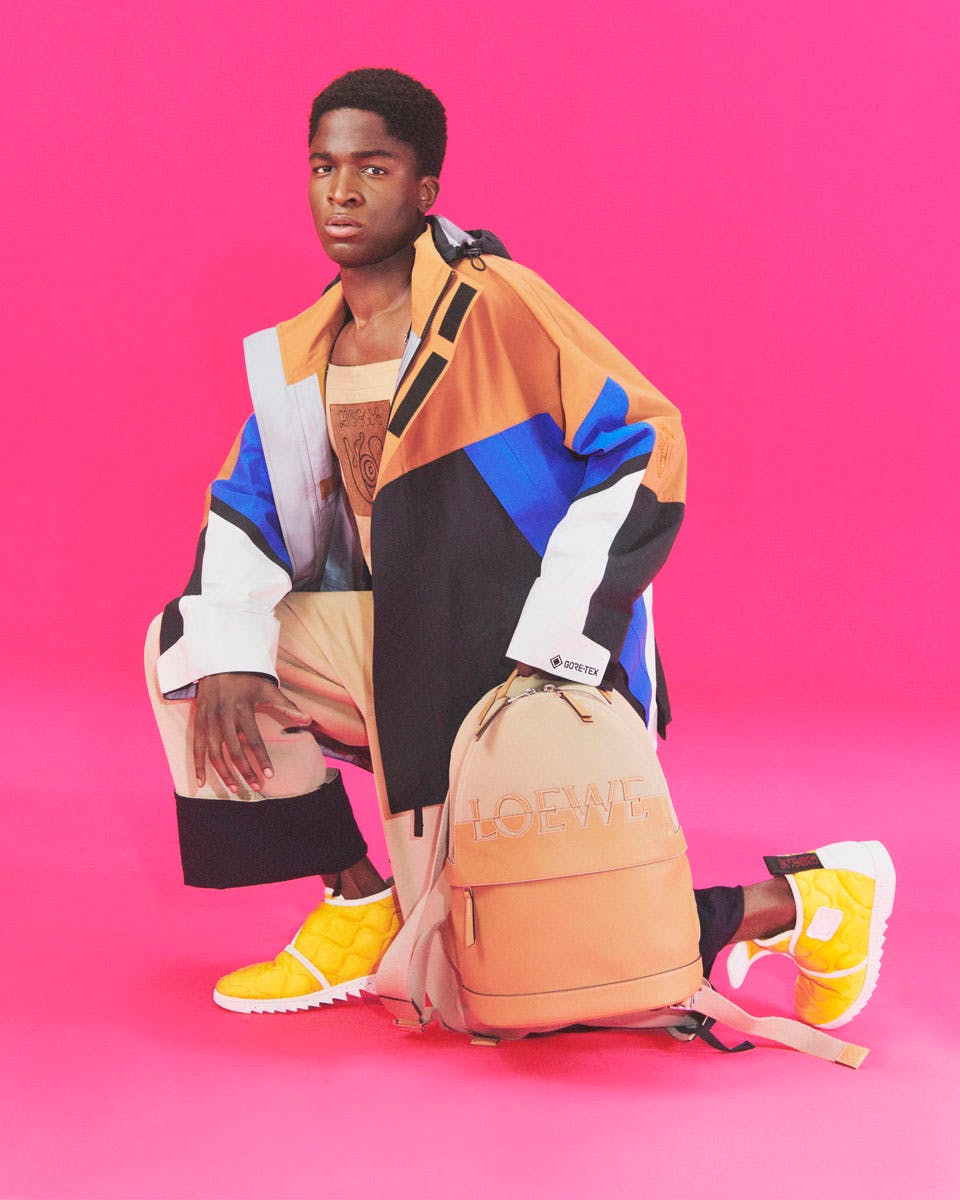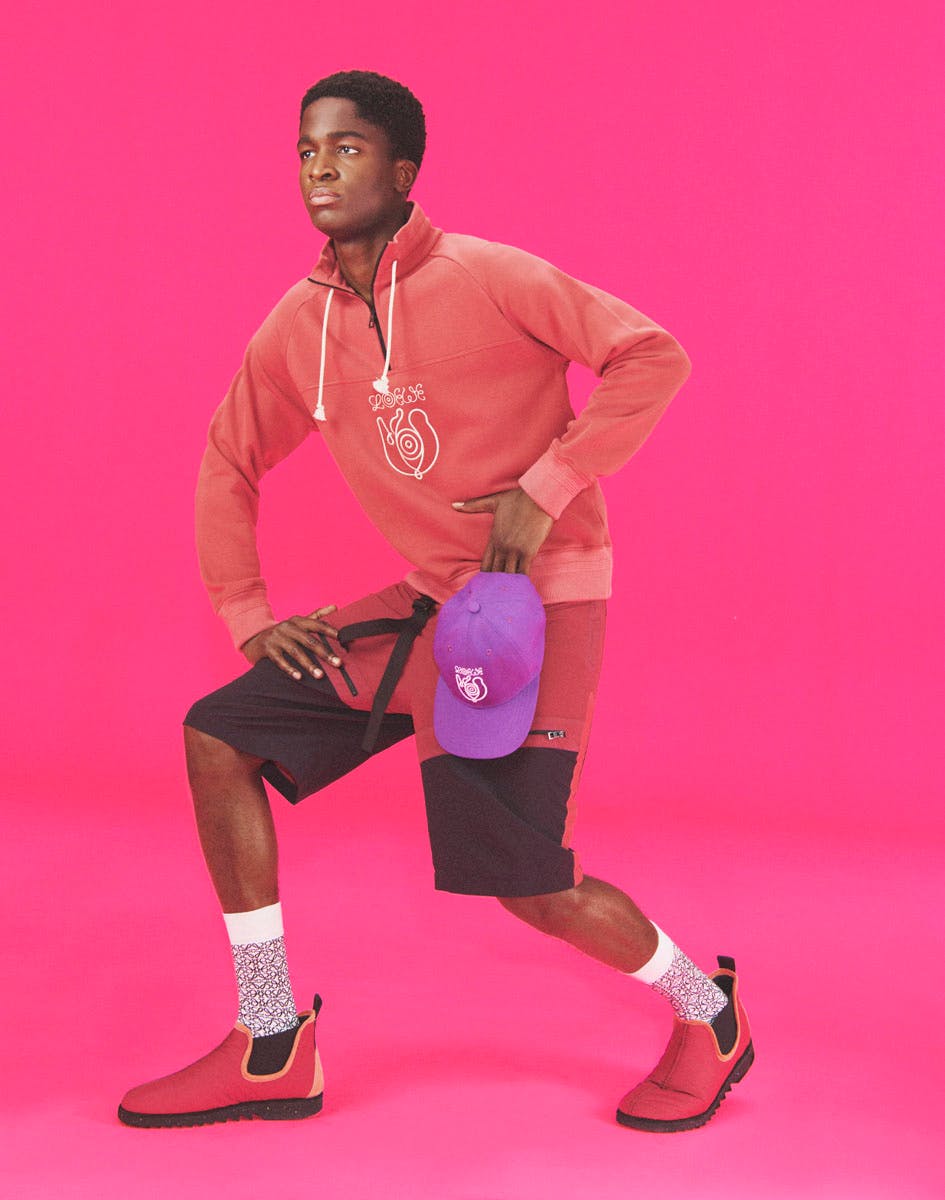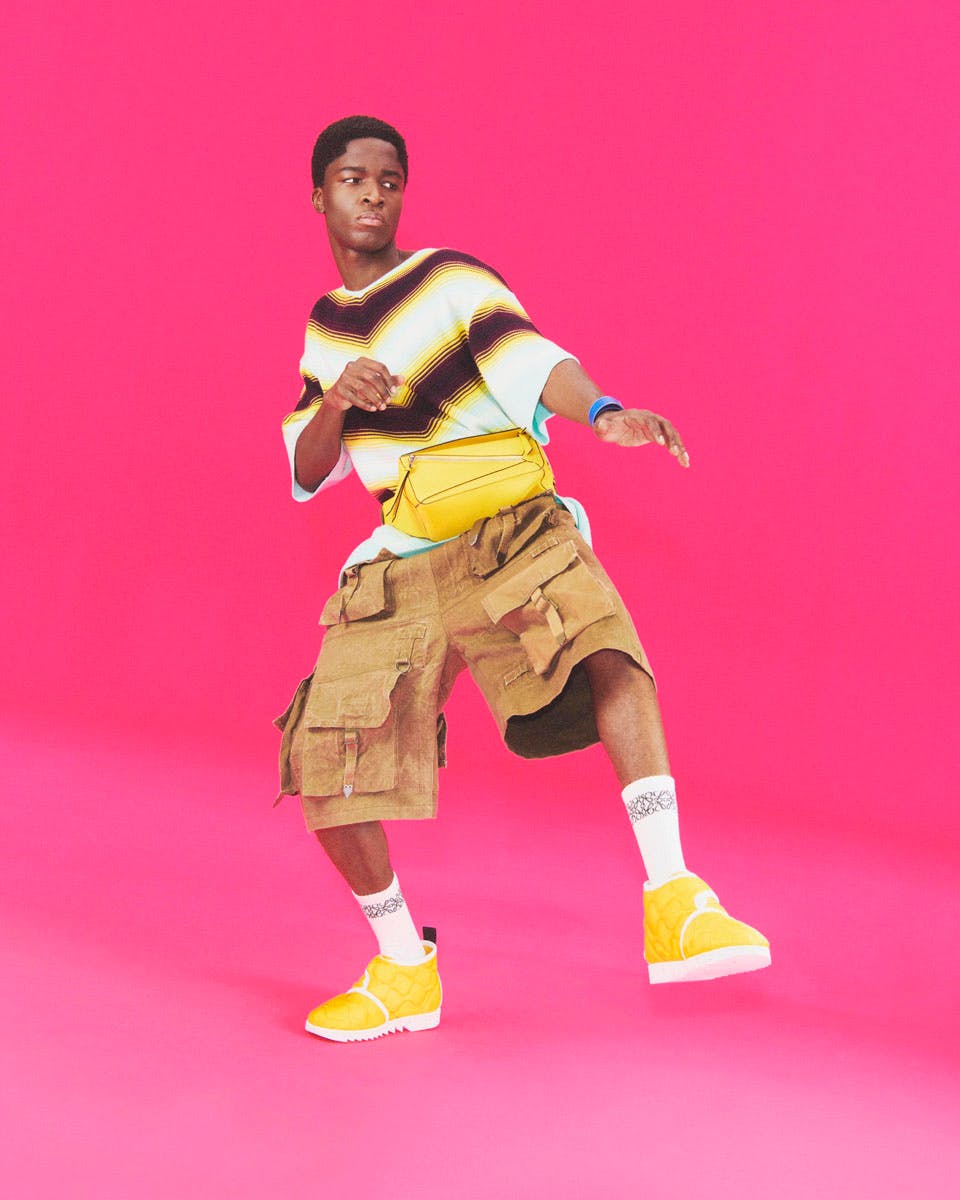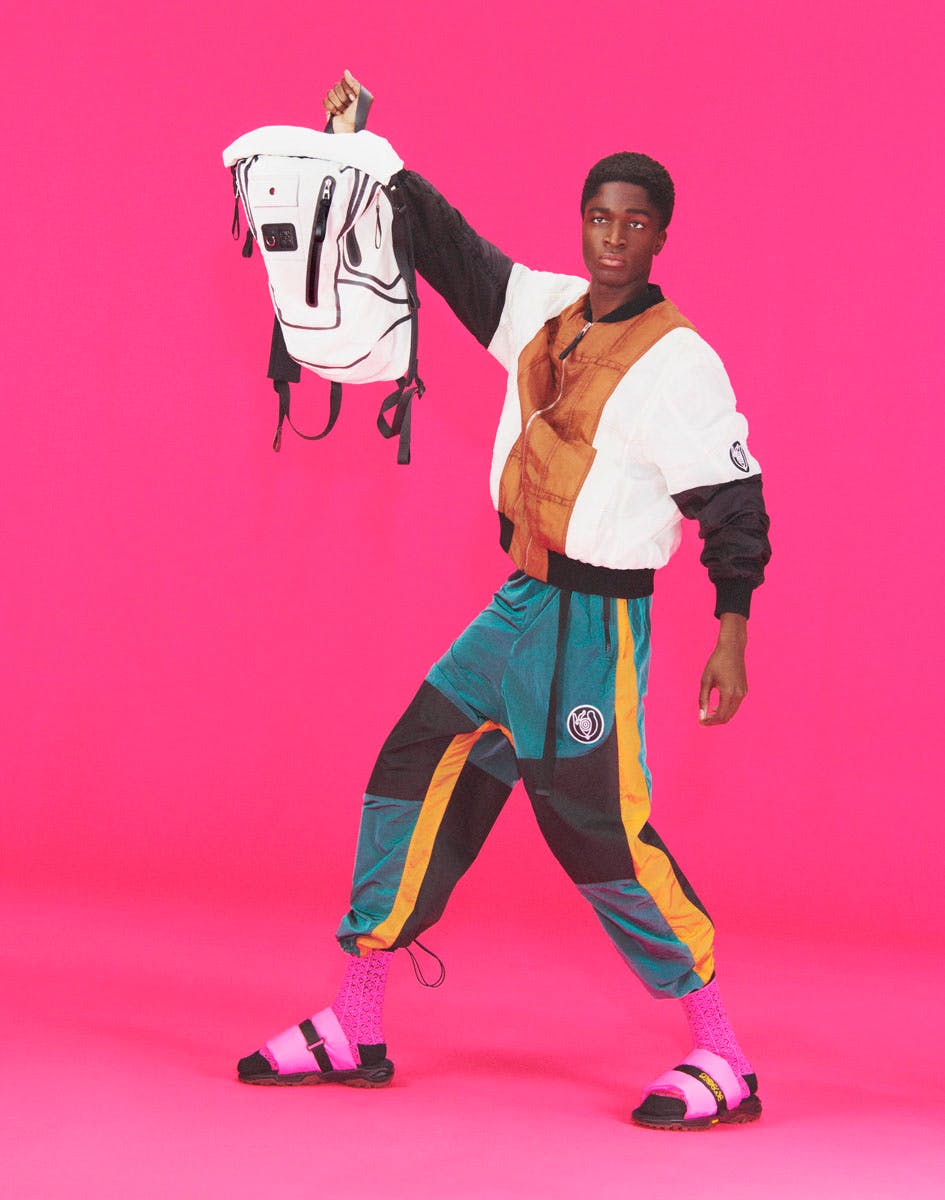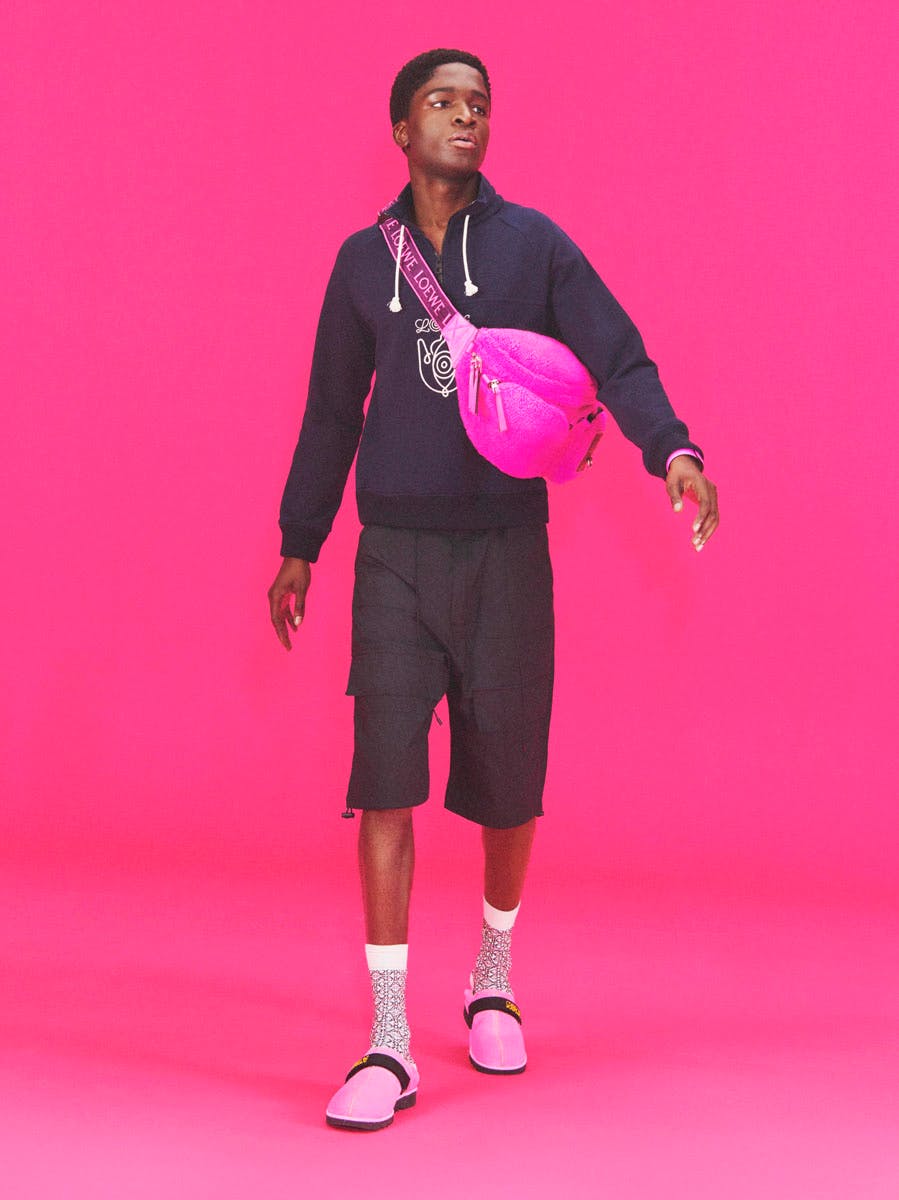 Loewe is back again with another EYE/LOEWE/NATURE collection, this time tied to an initiative supporting 'A CASA for birds,' which aims to preserve wildlife species in danger of extinction.
For the Spring/Summer 2022 collection, Jonathan Anderson has been playing around with color, straying away from the minimal and instead playing with new outdoor-inspired concepts, as well as new materials.
There are plenty of intricate pieces throughout the range – some are even upcycled from parachutes, tents and military gear, and even old Loewe tees. There's also an emphasis on sustainable details. Some of the collection's buttons and cords are crafted from recycled leather, or are bio-based, and anything that features leather has been made using a low-impact tanning process.
The campaign features French actor Stéphane Bak, and its bold fuchsia pink backdrop is impossible to not get excited over. "The collection consists of pragmatic pieces designed to live outside, in contact with the elements," Loewe explains.
There's also plenty of Loewe anagrams sprinkled throughout the range, with laser-printed logos on denim shorts, and all-over patterns on shirts, bags, and socks. There's also plenty of usage of the EYE/LOEWE/NATURE logo, as well as updated takes on some of Loewe's classics, such as the Puzzle Bag, which arrives as a cross-body iteration for SS22.
If you're into color and intricate design, EYE/LOEWE/NATURE is for you.
Jonathan Anderson has really taken his work for Loewe to the next level, by constantly elevating his design and creating the unexpected. From creating shoes with cracked egg sculptures as the actual heel, to sending a car-shaped dress down the runway, his imagination is vast, and it is on full display in all of his work.
The EYE/LOEWE/NATURE collection will be available as part of the label's Spring/Summer 2022 collection, and a €15 donation for every product sold will go to the 'A CASA for birds' charity initiative.