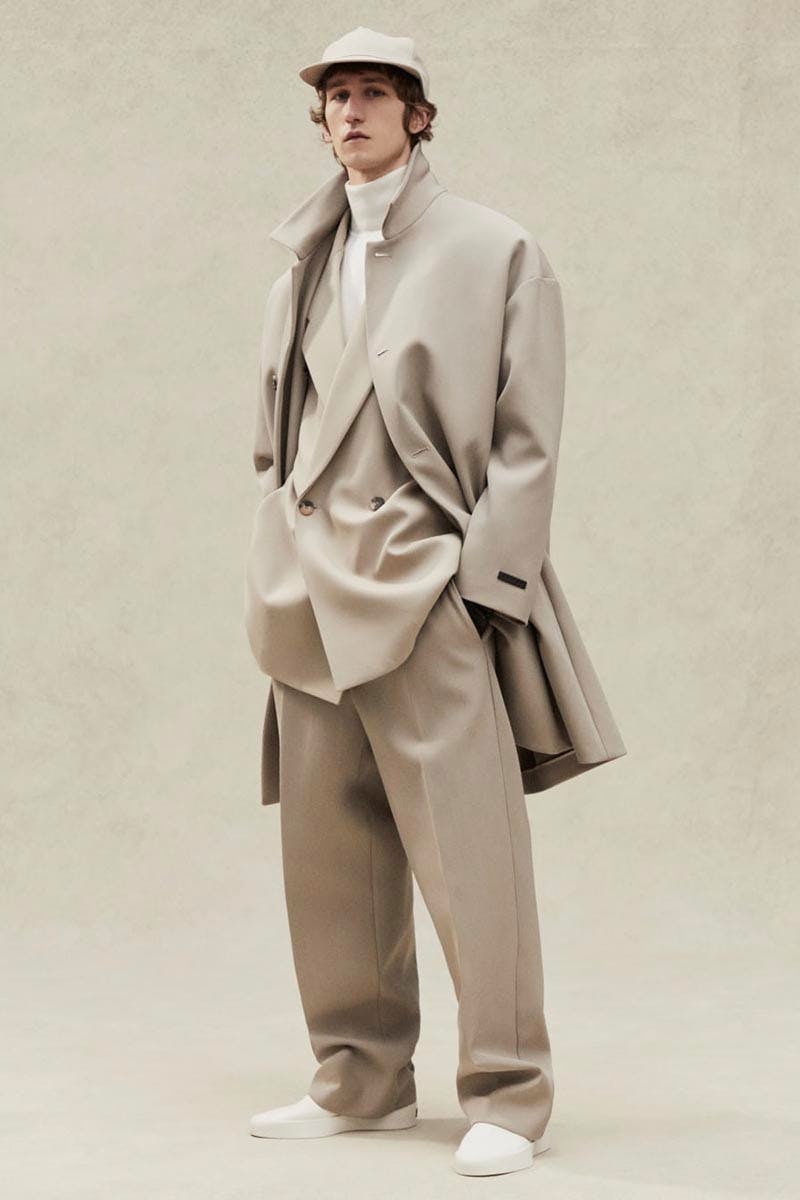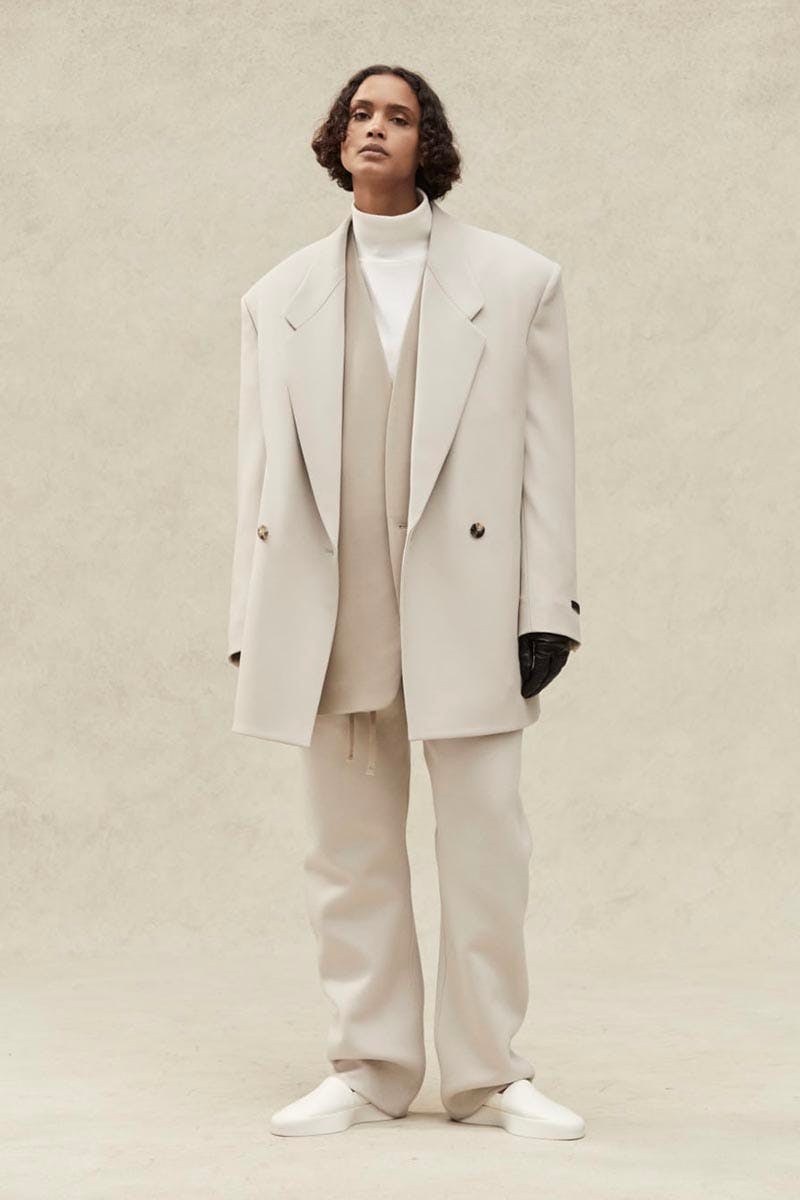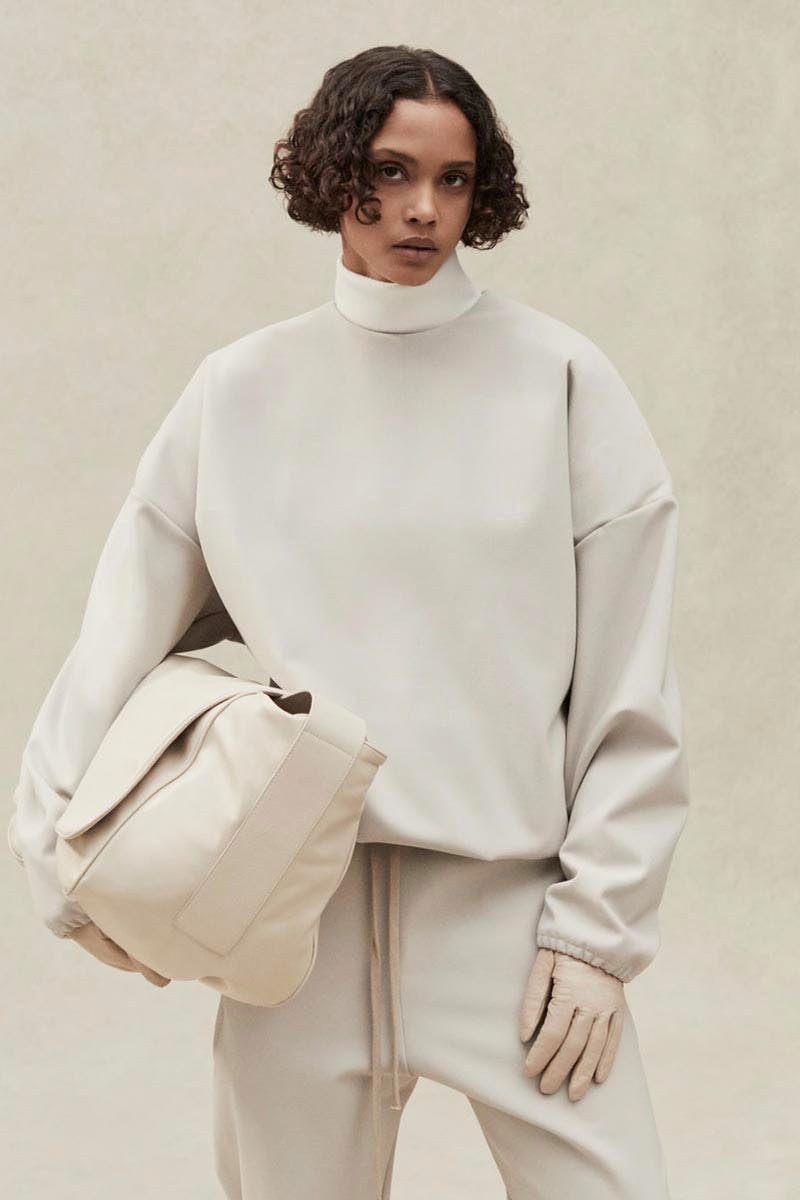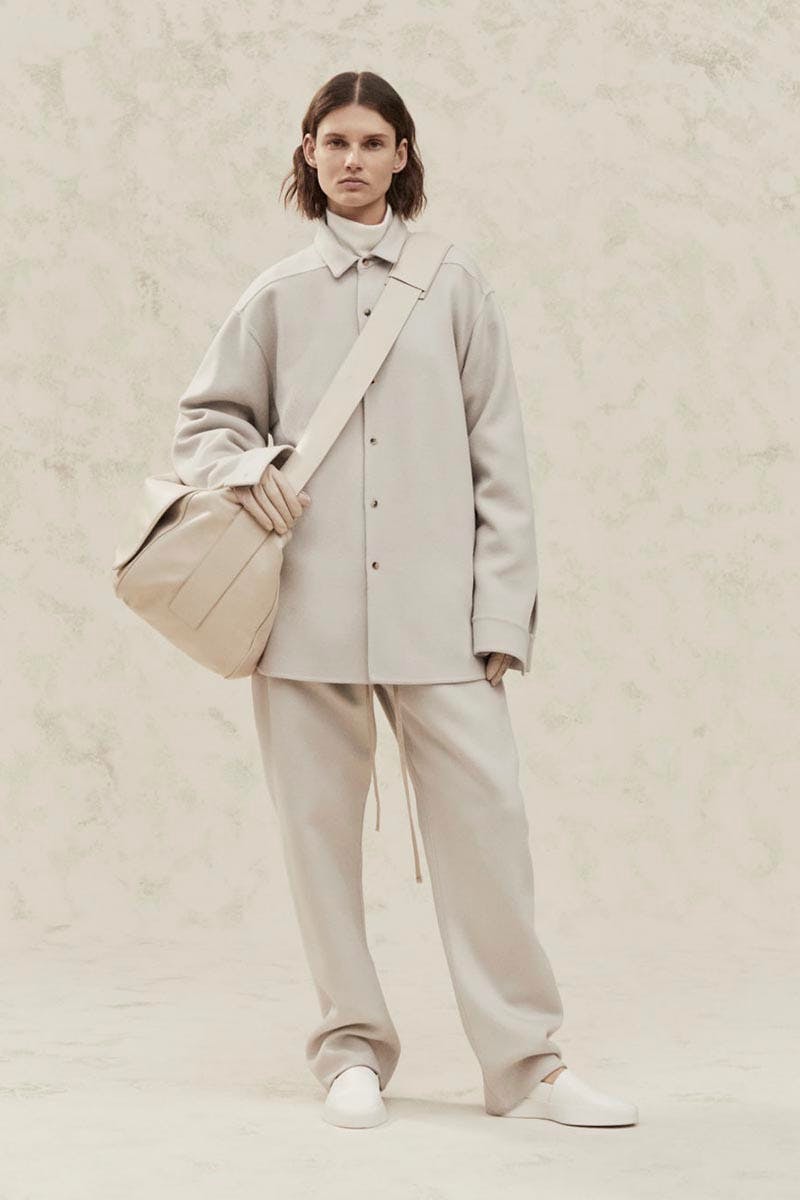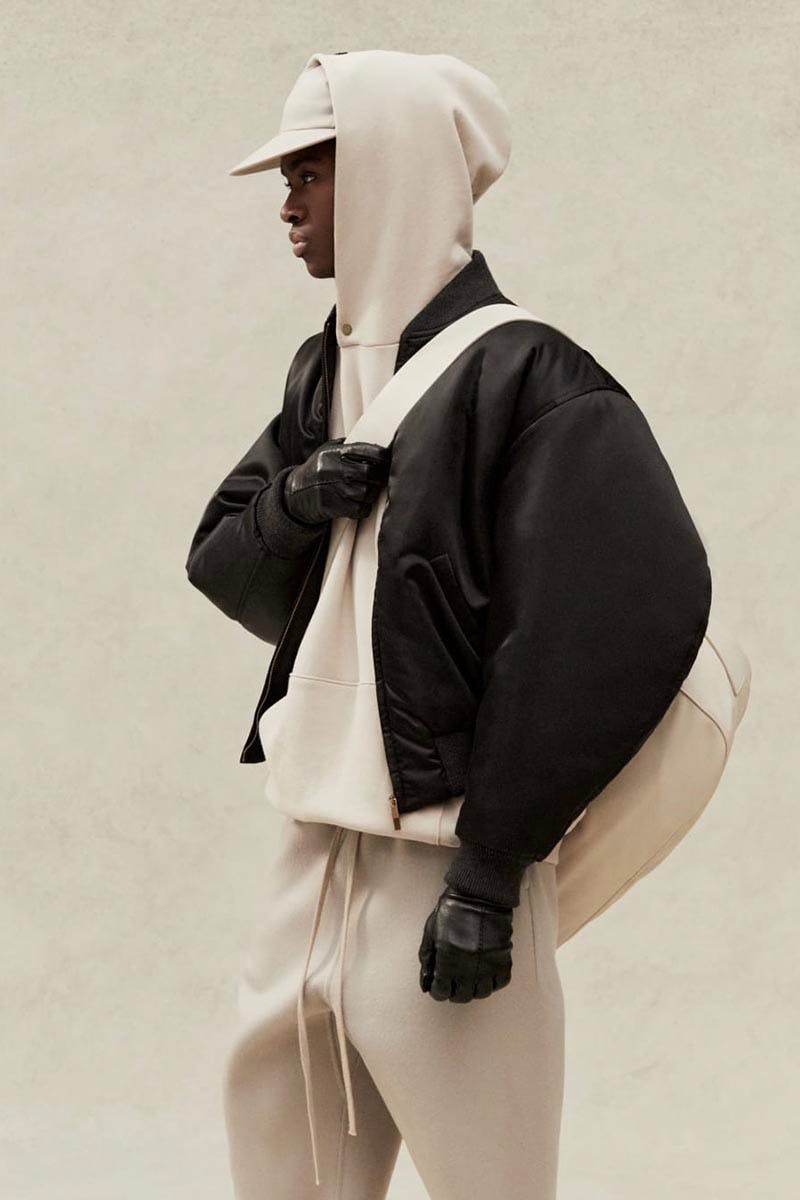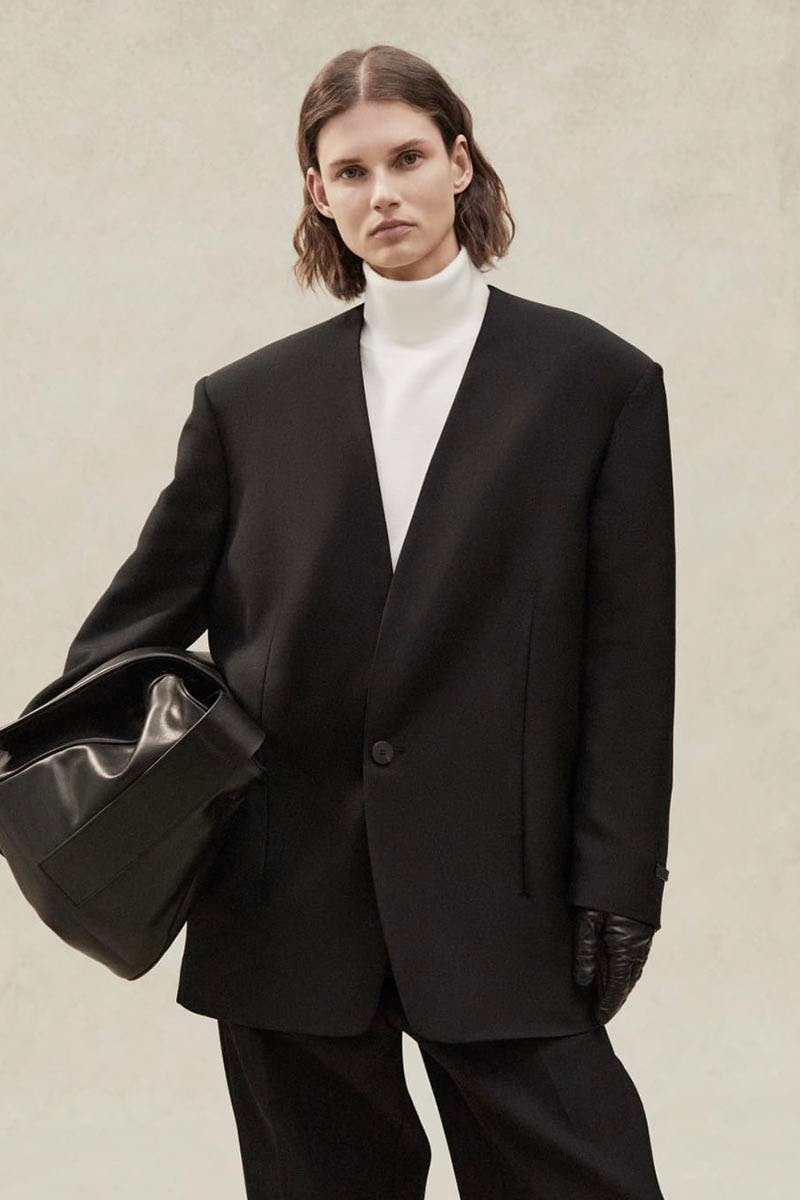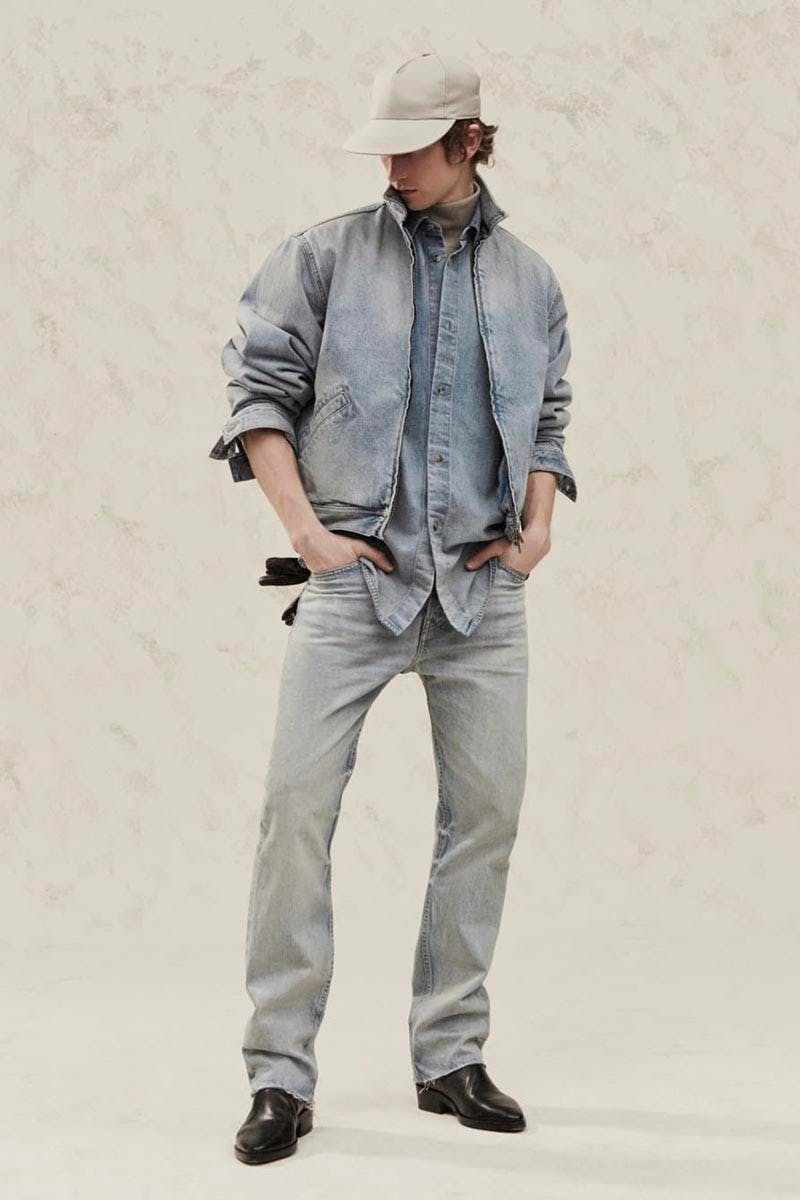 This article was published on April 4, 2022 and updated on December 5, 2022
You've bolstered your wardrobe with a host of ESSENTIALS and now you're due a smart-casual masterclass courtesy of Fear of God's new "Eternal" collection.
FOD founder Jerry Lorenzo's distinct approach to contemporary menswear quickly established an American fashion empire all his own. Characterized by oversized silhouettes, multi-dimensional layered looks, and earth-toned tonal palettes, the Fear of God arsenal is the modular wardrobe, epitomized.
Diversifying the brand's output with the introduction of Fear of God ESSENTIALS ensured FOG's cultural relevance. Its boxy hoodies and branding sweatpants provide the go-to leisurely uniform of street-savvy kids and airport dwellers the world over, offering a modest entry point to the FOG universe.
Fear of God's Eternal Collection, announced in Spring 2022, is less the opening of an additional point of entry and more a refinement and elevation of FOG's pre-established codes.
By all intents and purposes, the Eternal Collection is an evolution of Lorenzo's perspective on design, bringing his luxuriously louche ethos to the sartorial realm of smart-casual style.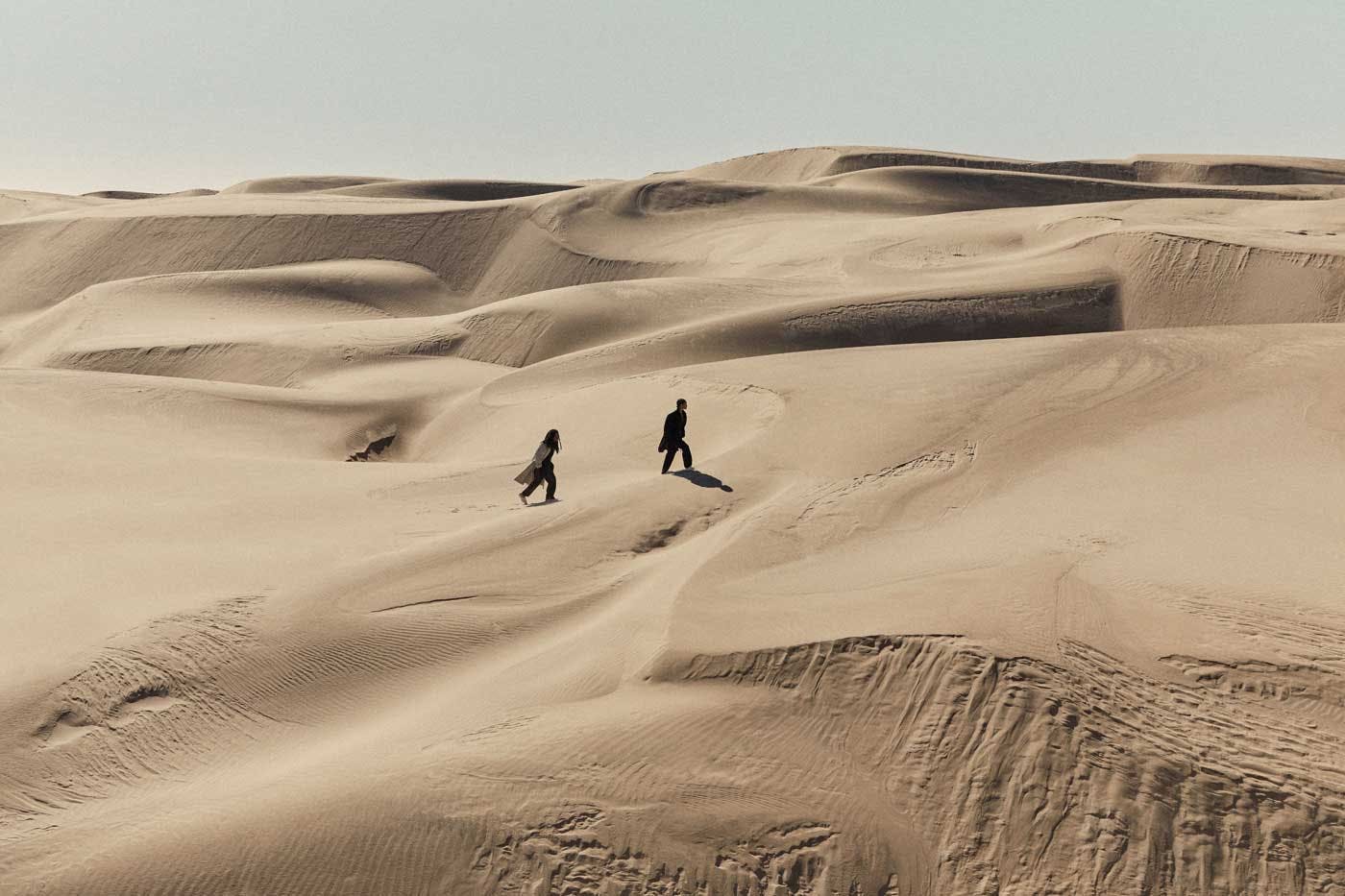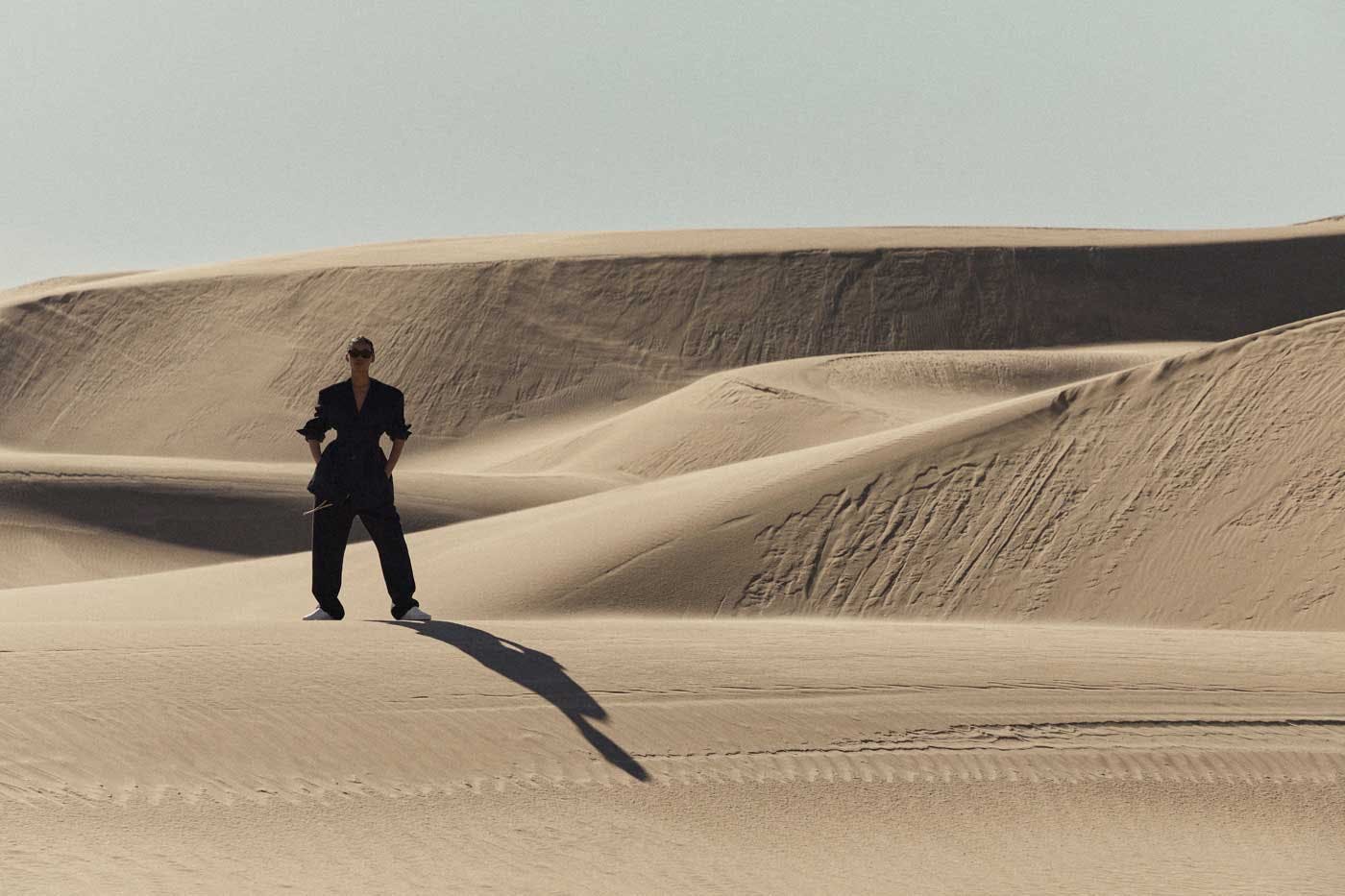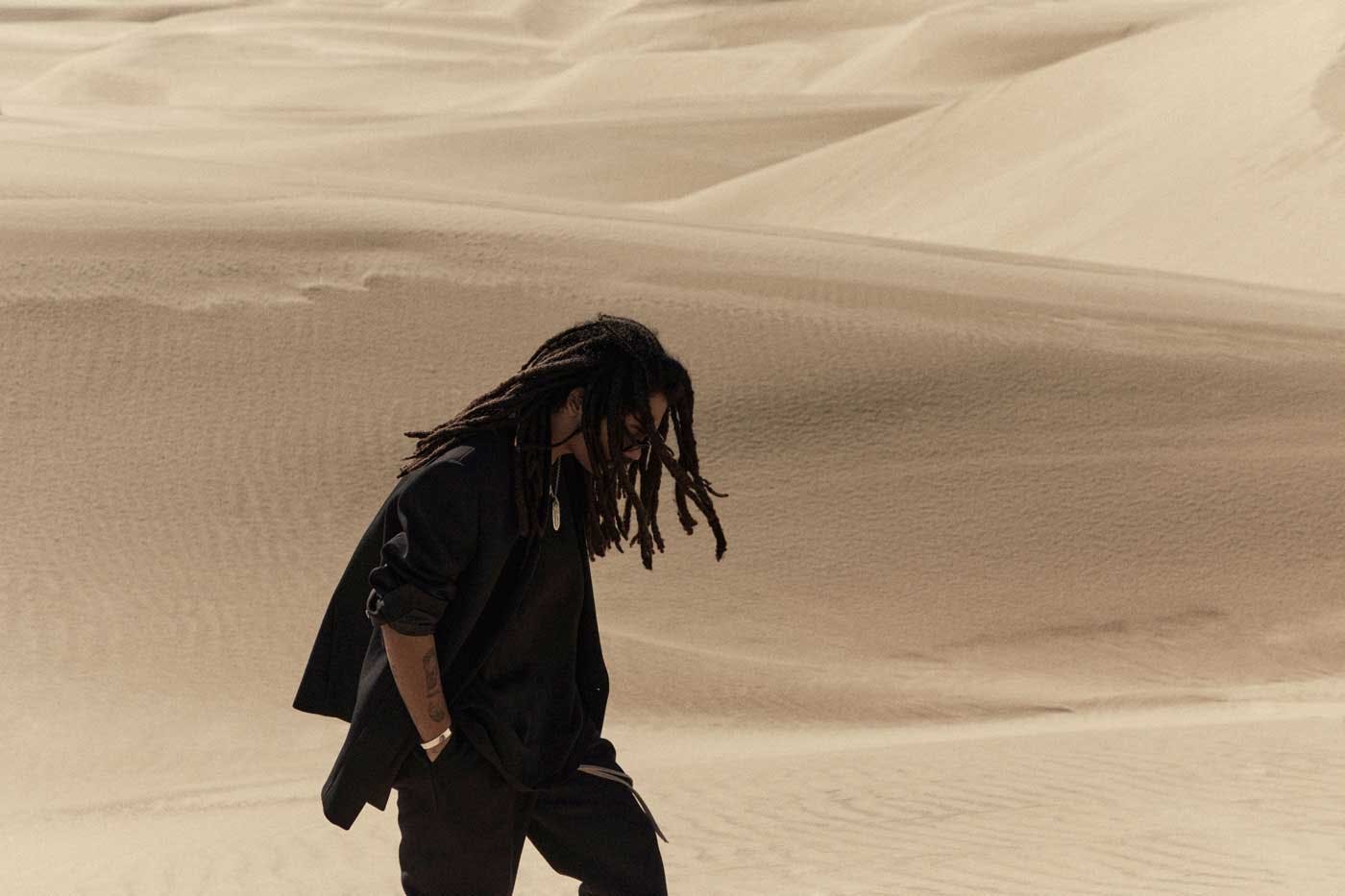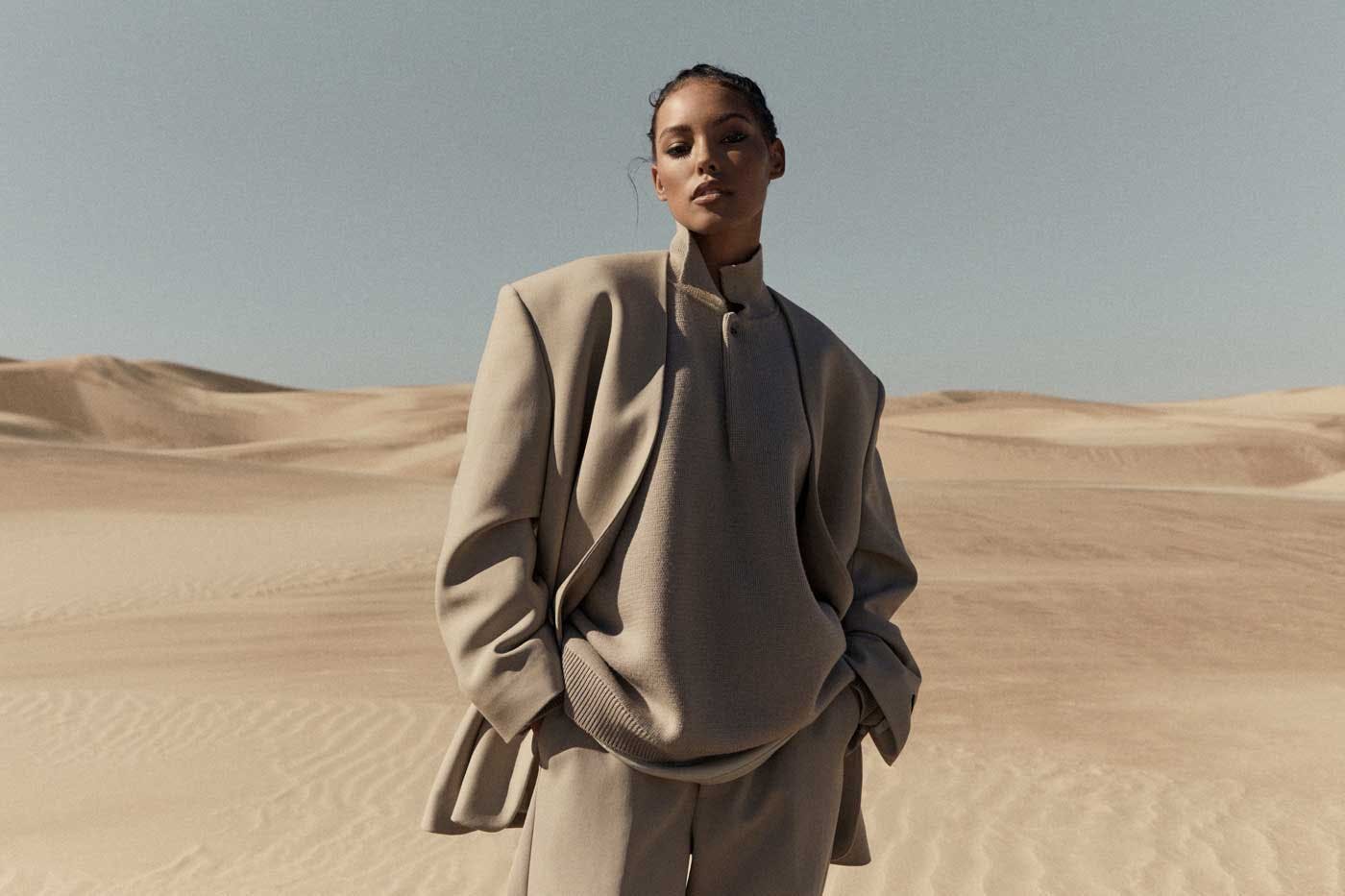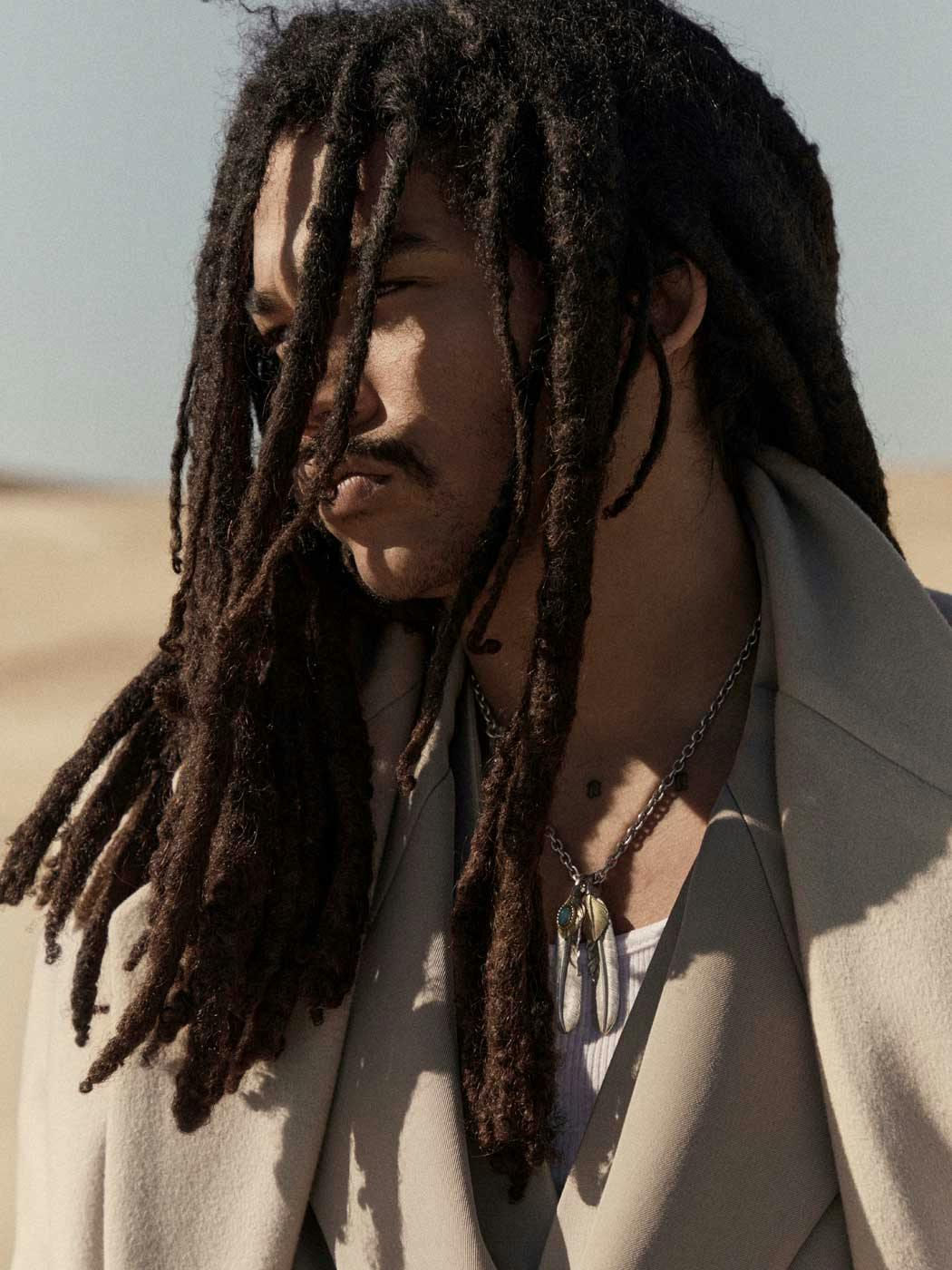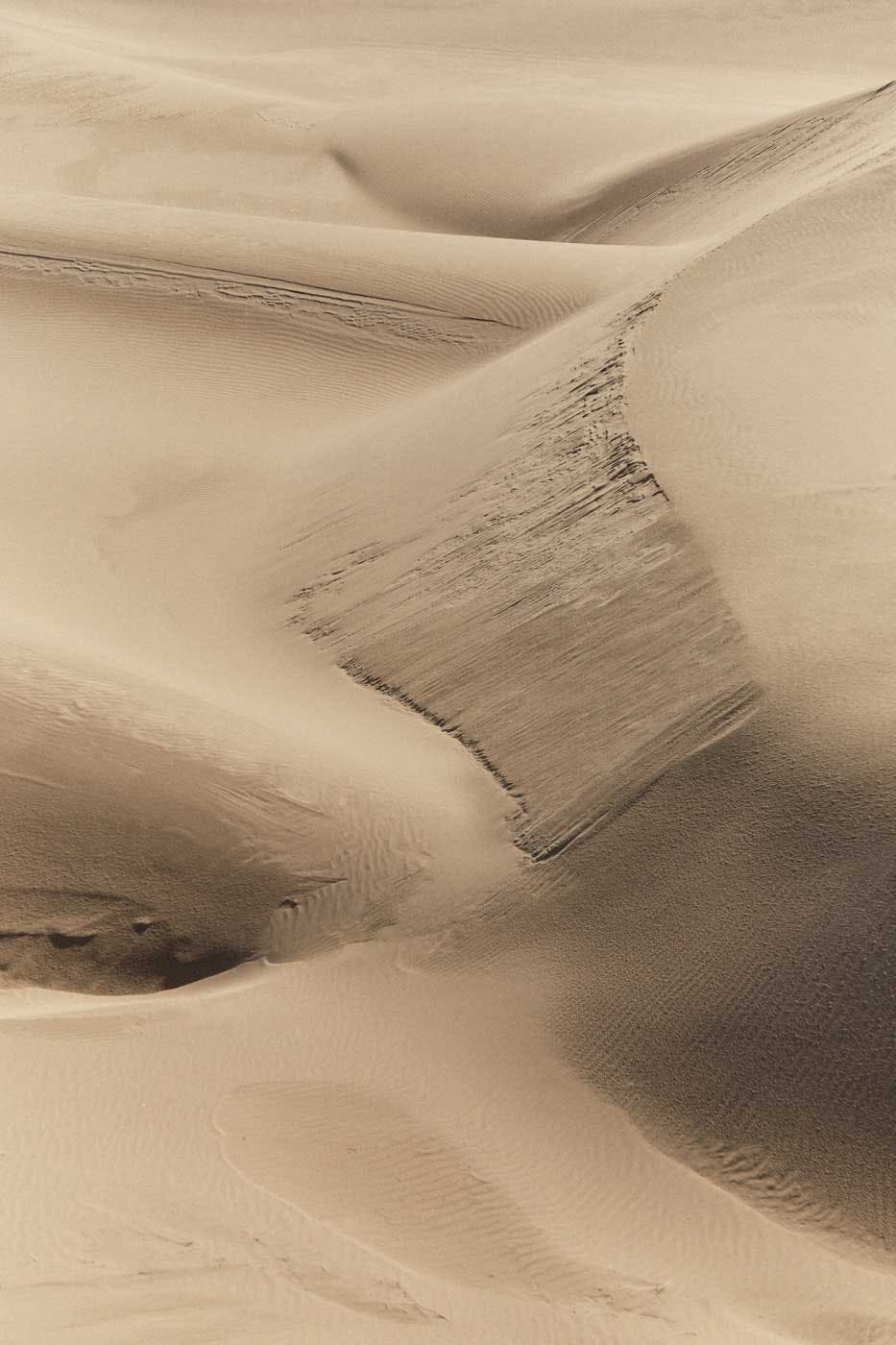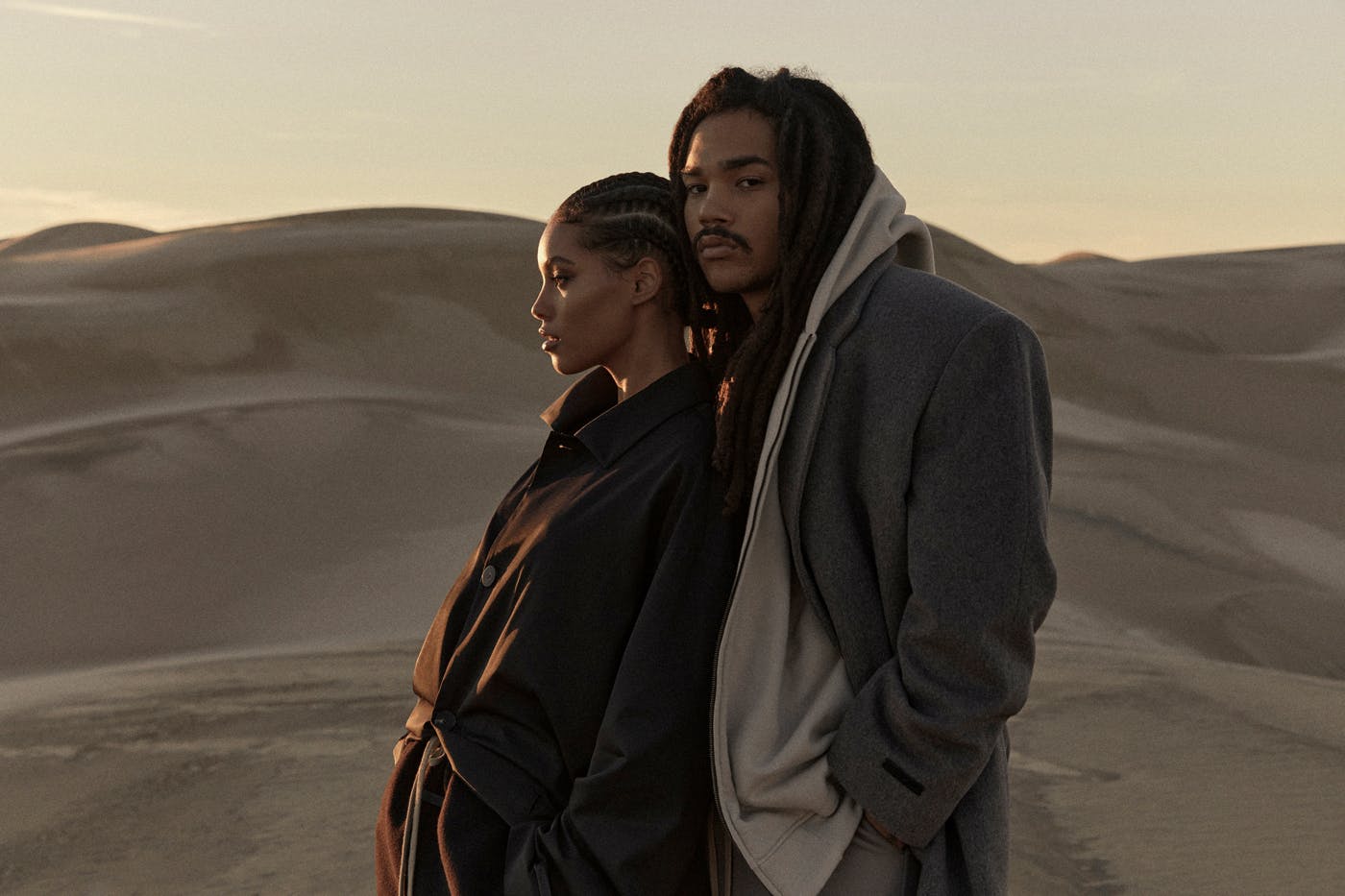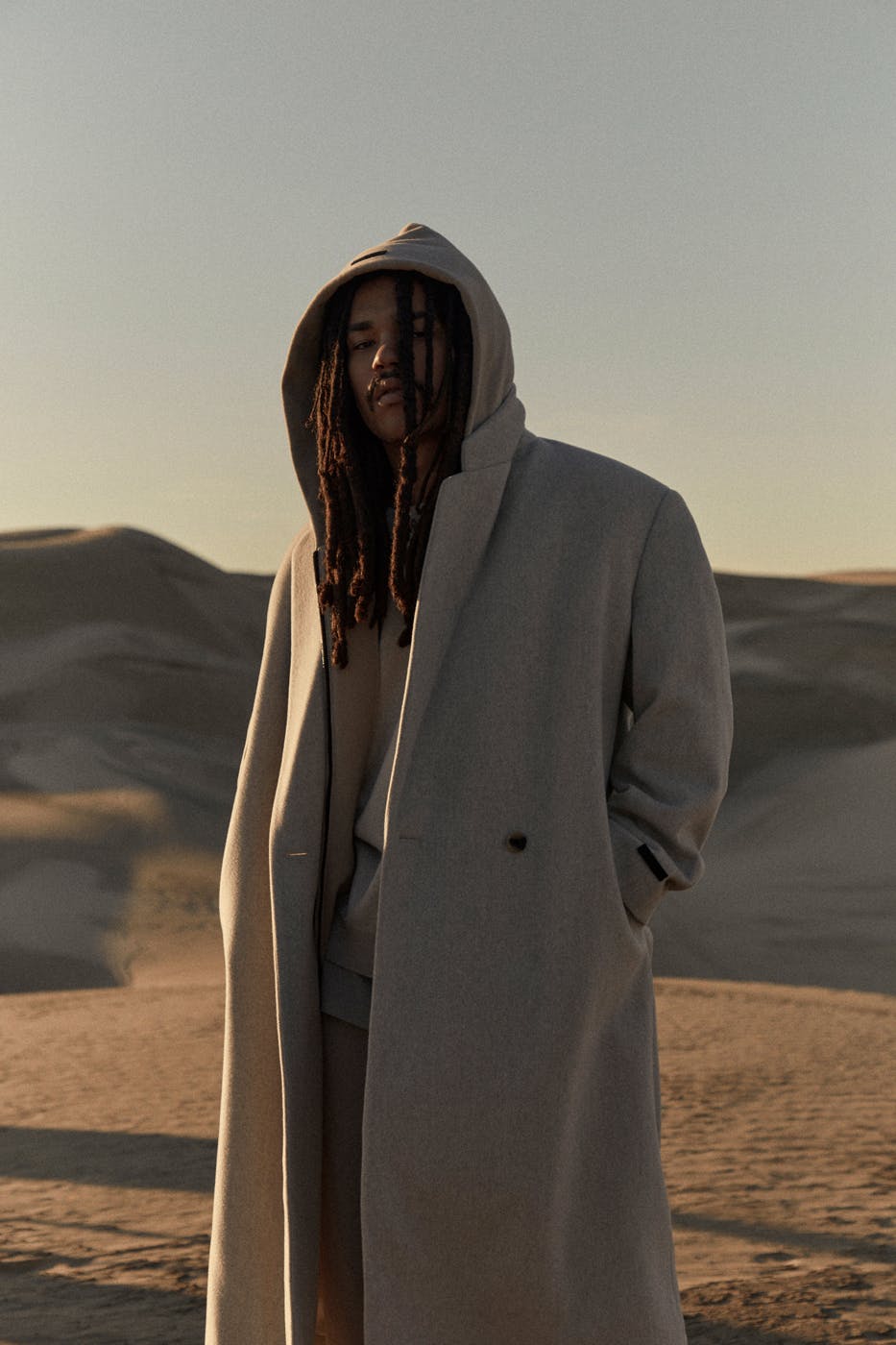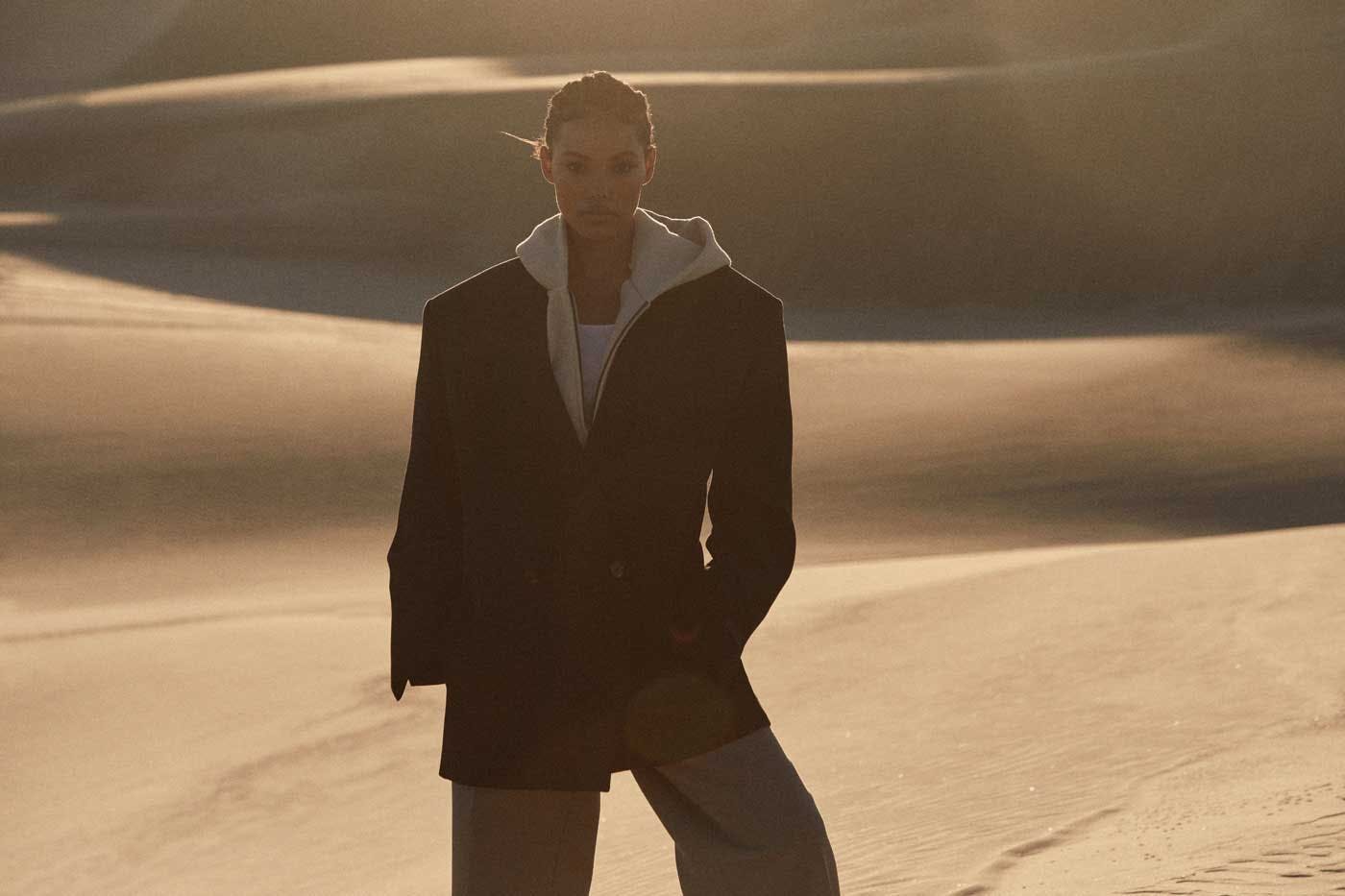 The Eternal Collection drops December 7 on Fear of God's website, followed by an international release on December 9 and a capsule of tailoring and knitwear that'll debut on January 11.
"When we started the collection, the intention was to chase perpetuity, timelessness, sophistication, and elegance," Lorenzo said in a statement.
"The collection didn't feel like a number or a season, it felt like something that could live forever."
That means Italian-made top coats, blazers, overshirts, drop-shoulder hoodies, knitwear, and pleated slacks, all realized in the earthy hues and washed denim that've become Fear of God signatures.
It's a little more relaxed than Fear of God x Zegna but the vibes are the same: unbothered sprezzatura manifested through classic shapes that're a little menswear, a little streetwear, and a lot of Fear of God.