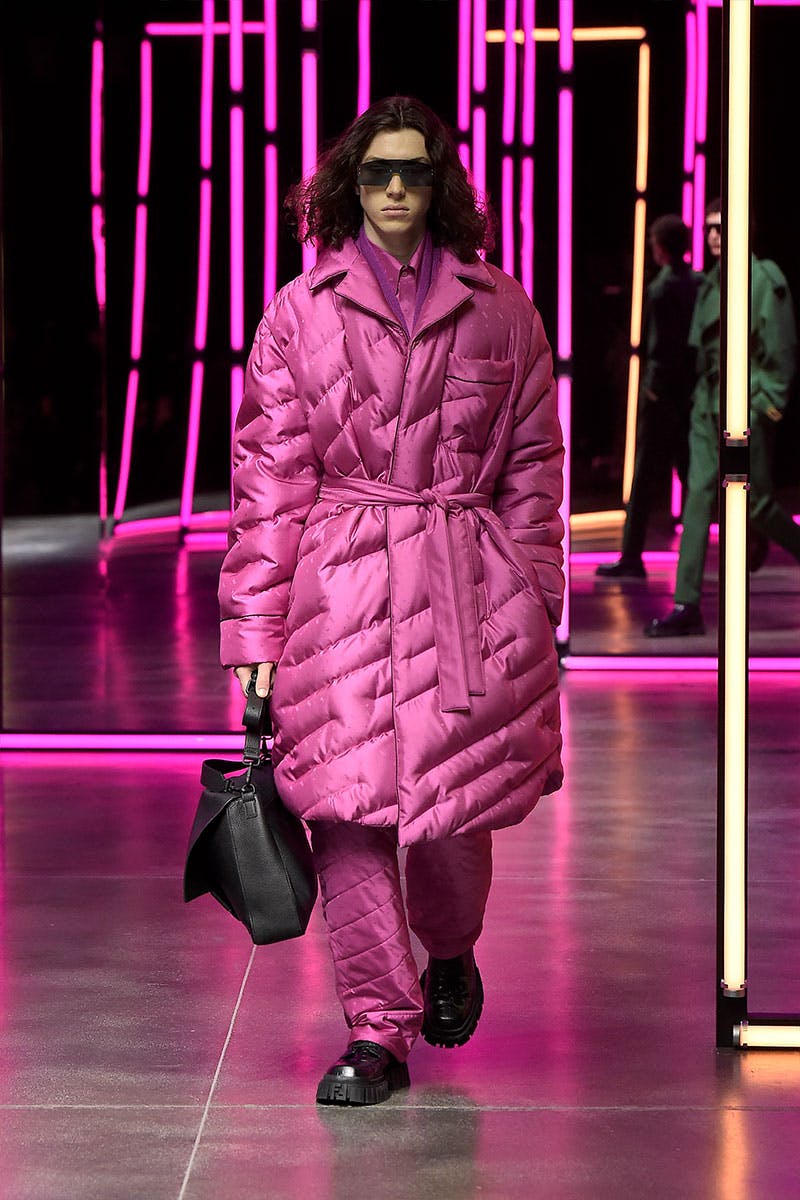 "What is normal today?" Silvia Venturini Fendi's voice rings through the label's Fall men's 2021 show. It's a question many houses have tackled in our dystopian Covid-era. While for many it's become a prompt to change their MO and upend status quos of the past, Fendi's response is entirely revolutionary in that it refuses to be swayed by our times. In an abnormal world, Fendi seeks normality.
As Milan fashion week once again turned mostly digital, the industry wondered will couture withstand being suspended in time? Fendi's answer is yes. Like the dance-pop song that soundtracks it – a collaboration between Italian electronic artist Not Waving and Mr. Fendi – the show is upbeat, energetic, and optimistic.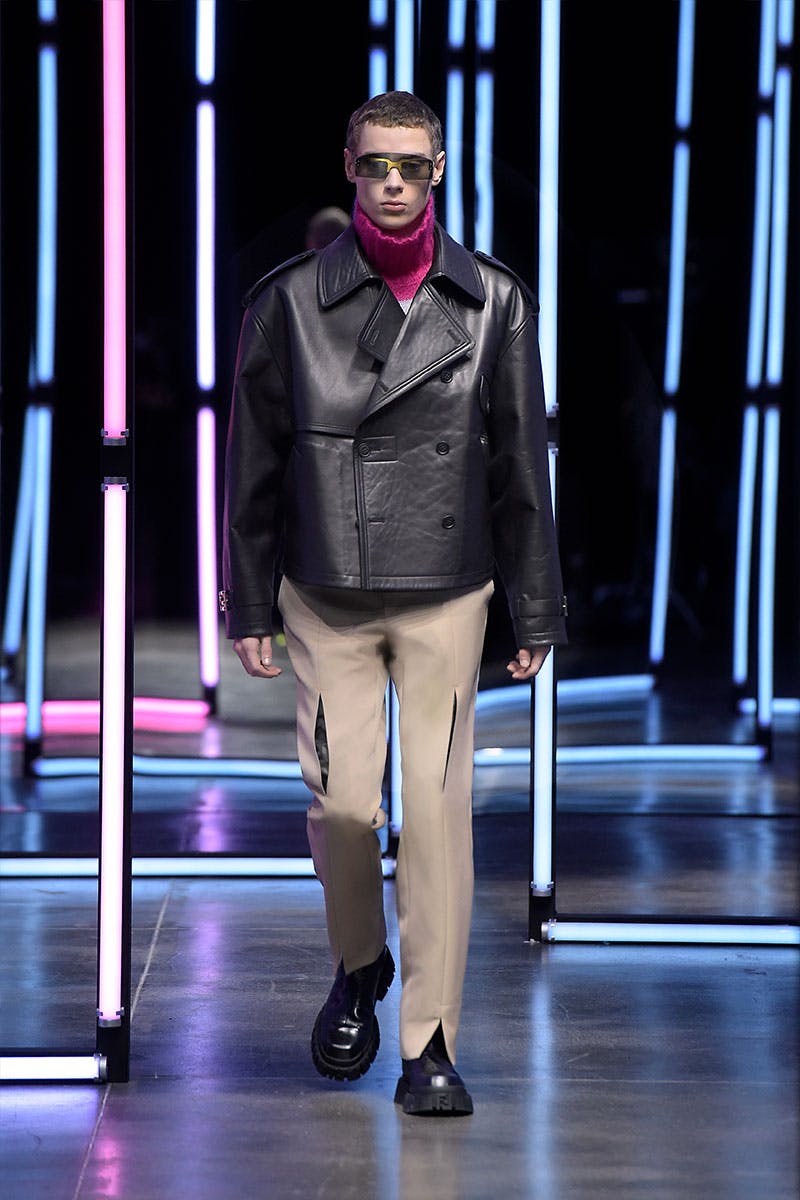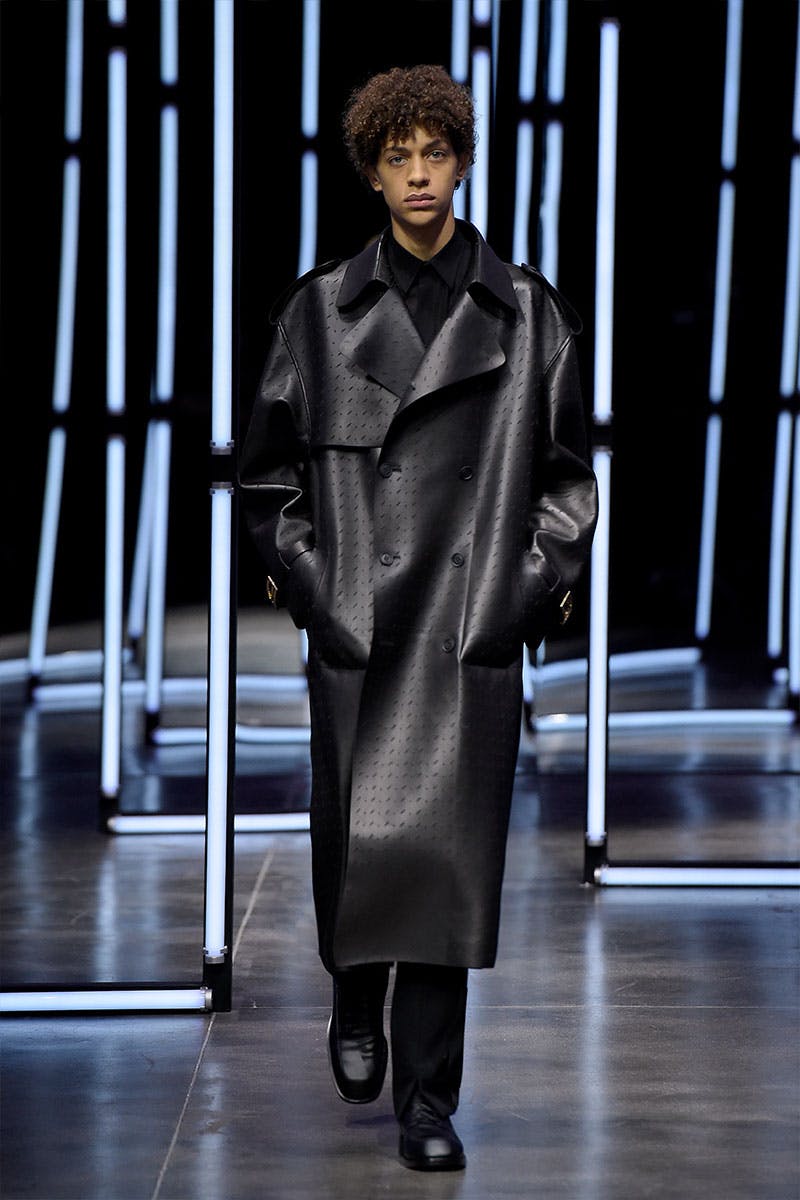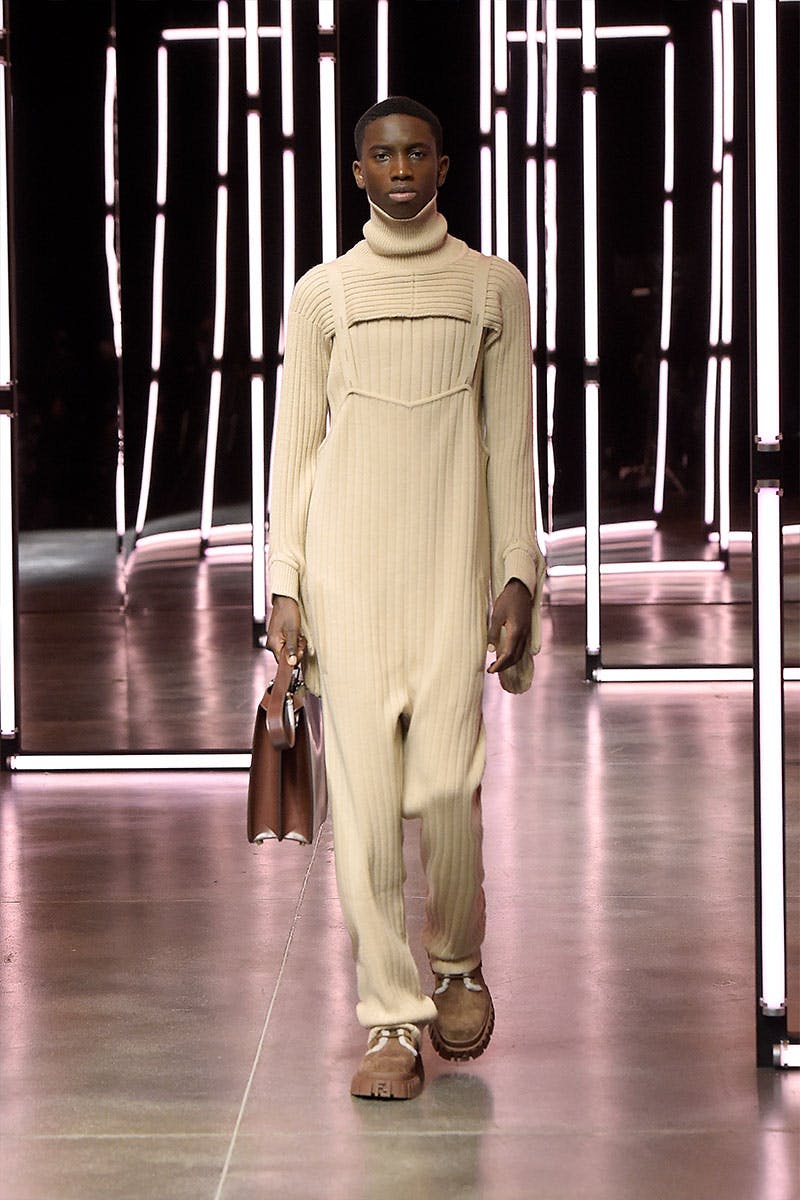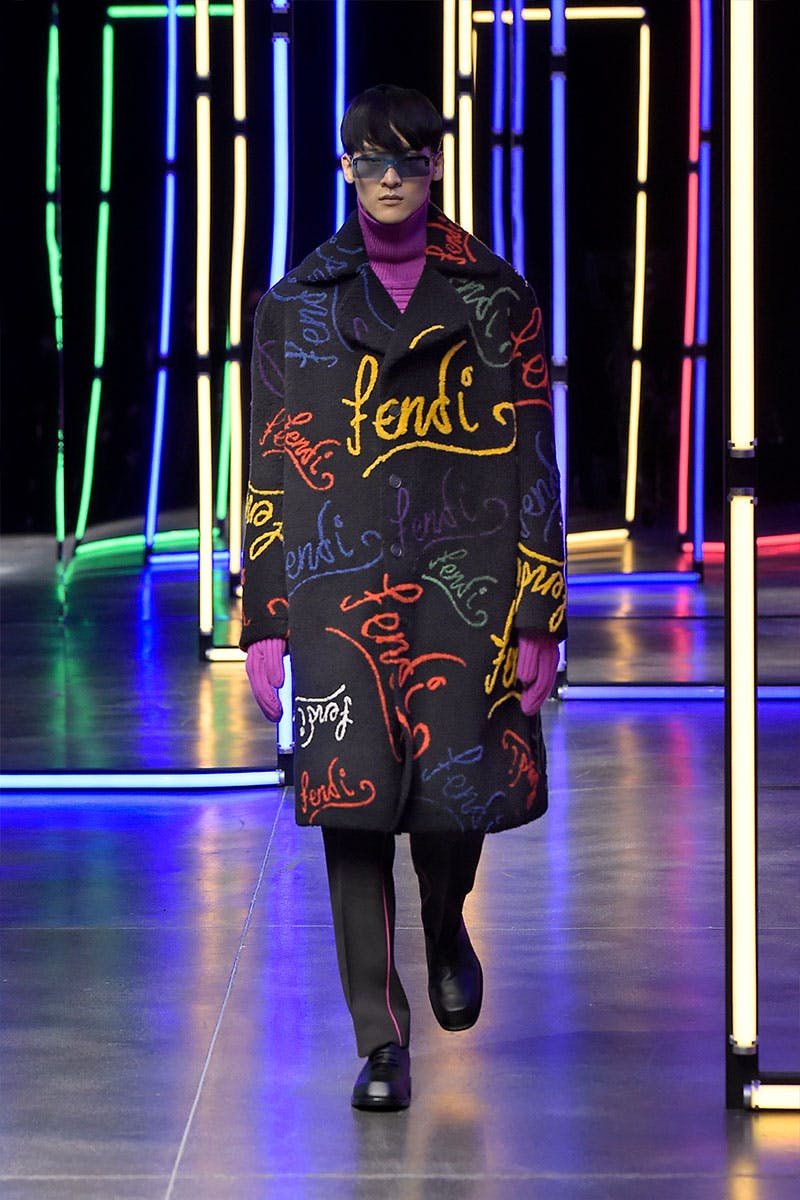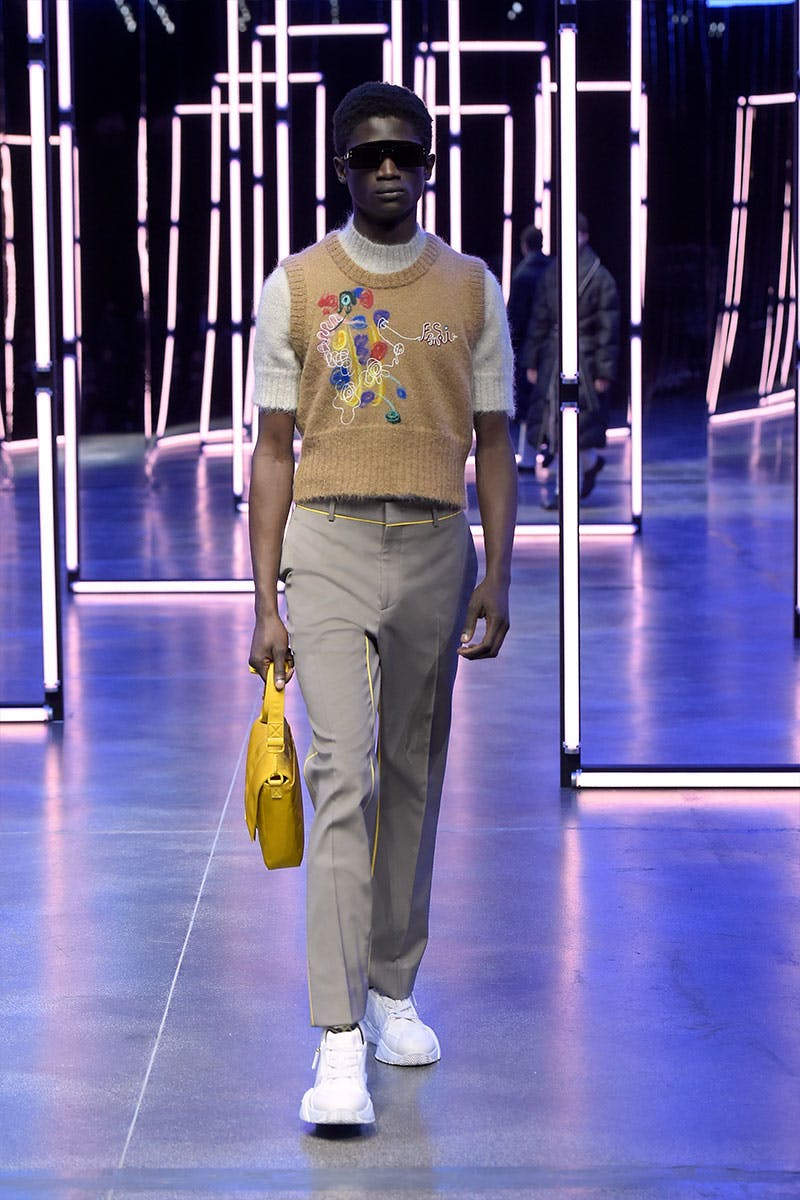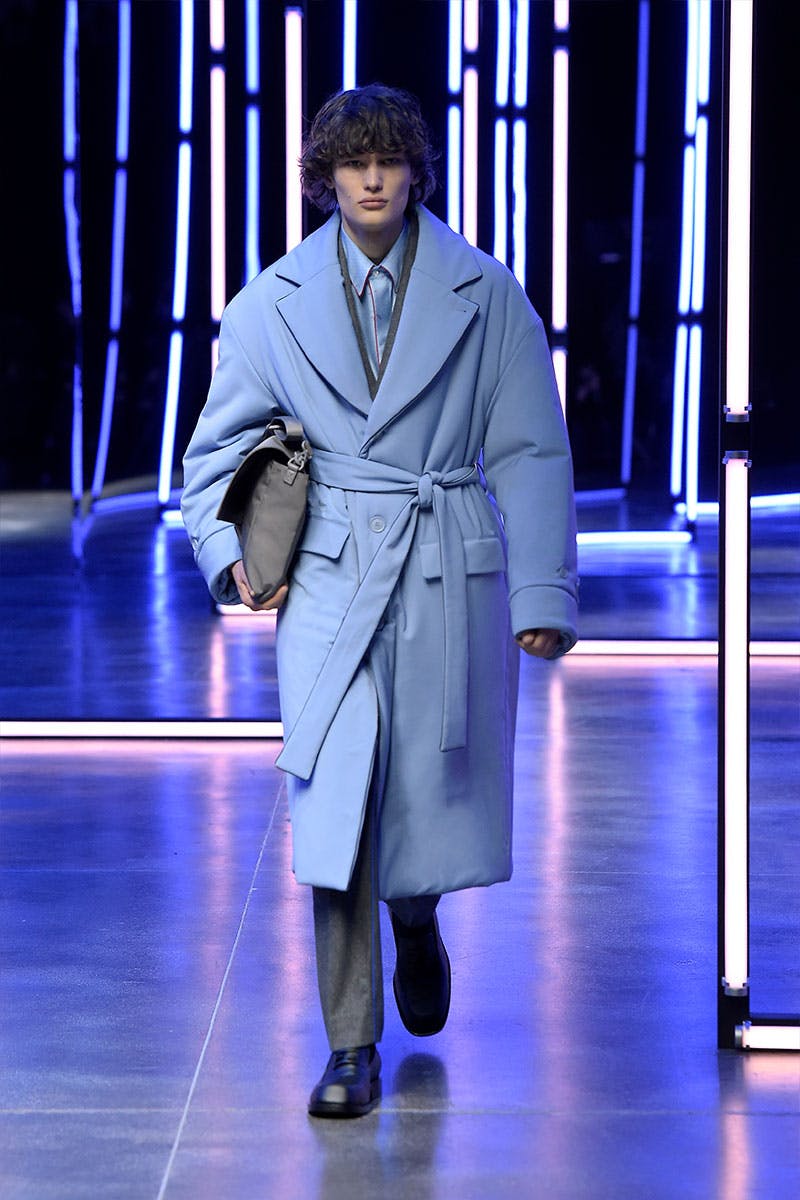 In its color story, Fendi is playful. Cream, charcoal, and brown tones slowly give way to Safran, fuchsia, cobalt, green, and orange. Elsewhere colorful psychedelic prints by artist Noel Fielding eccentrically scribble across the looks. It's a fun nuance because really tailoring is the heart of this collection.
Fendi suggests WFH is a phase – and not a particularly flattering one – and offers instead a traditional take on workwear that is formal and sharp. While the luxurious, in-person show experience of old is out of the question, Fendi doesn't skimp on the couture experience. Elegance is at the forefront. The only moment reminiscent of these bizarre times are dressing gowns elegantly worn as coats – is this Ms. Fendi's ode to our WFH age?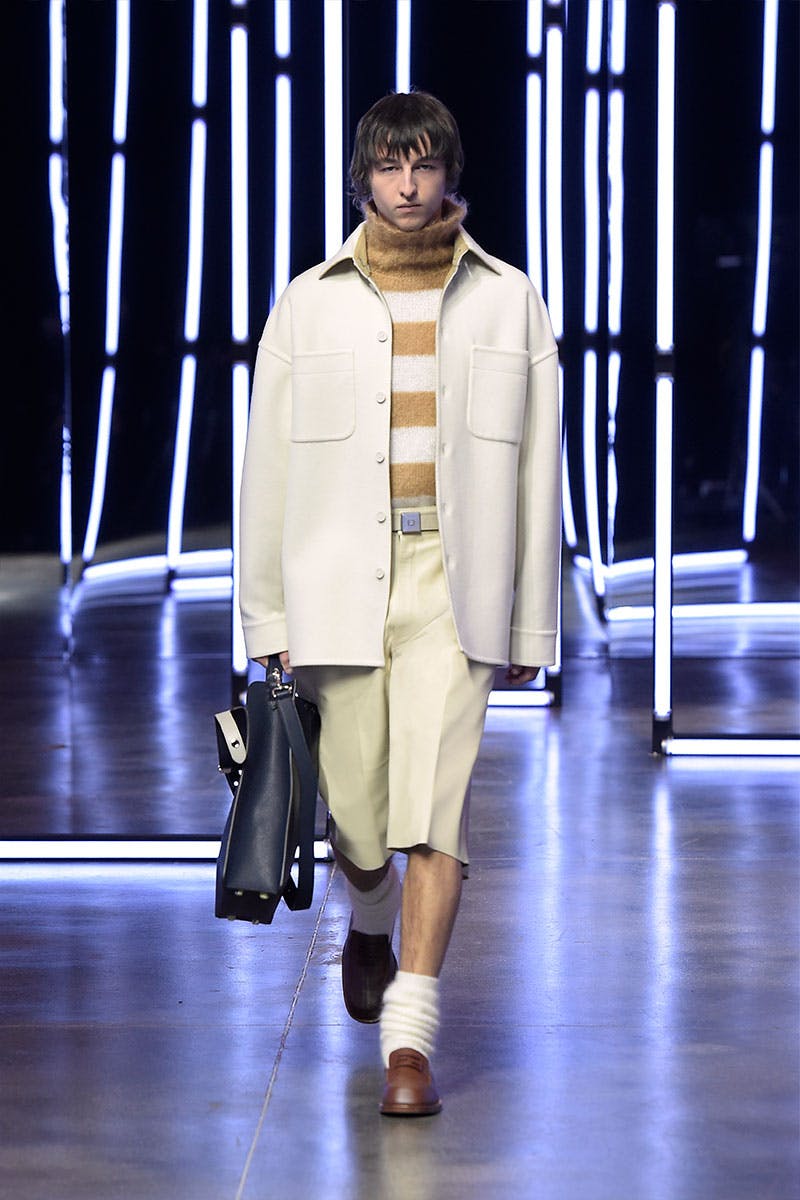 The accessories – one of the brand's strongest suits – echo the collection's sleek notes, with a range of mini briefcases, purses, and structured tote bags. The sunglasses are severe and the footwear ranges from smart dress shoes to Chelsea yard boots – there are no sneakers in sight.
While Fendi's womenswear faces a major refresh under the helm of Kim Jones, on the men's end of things, Silvia Venturini Fendi suitably hinges the FW21 collection on her house's couture traditions with a very precise idea of workwear. And, yes, haute couture is withstanding the sweatpants trend.