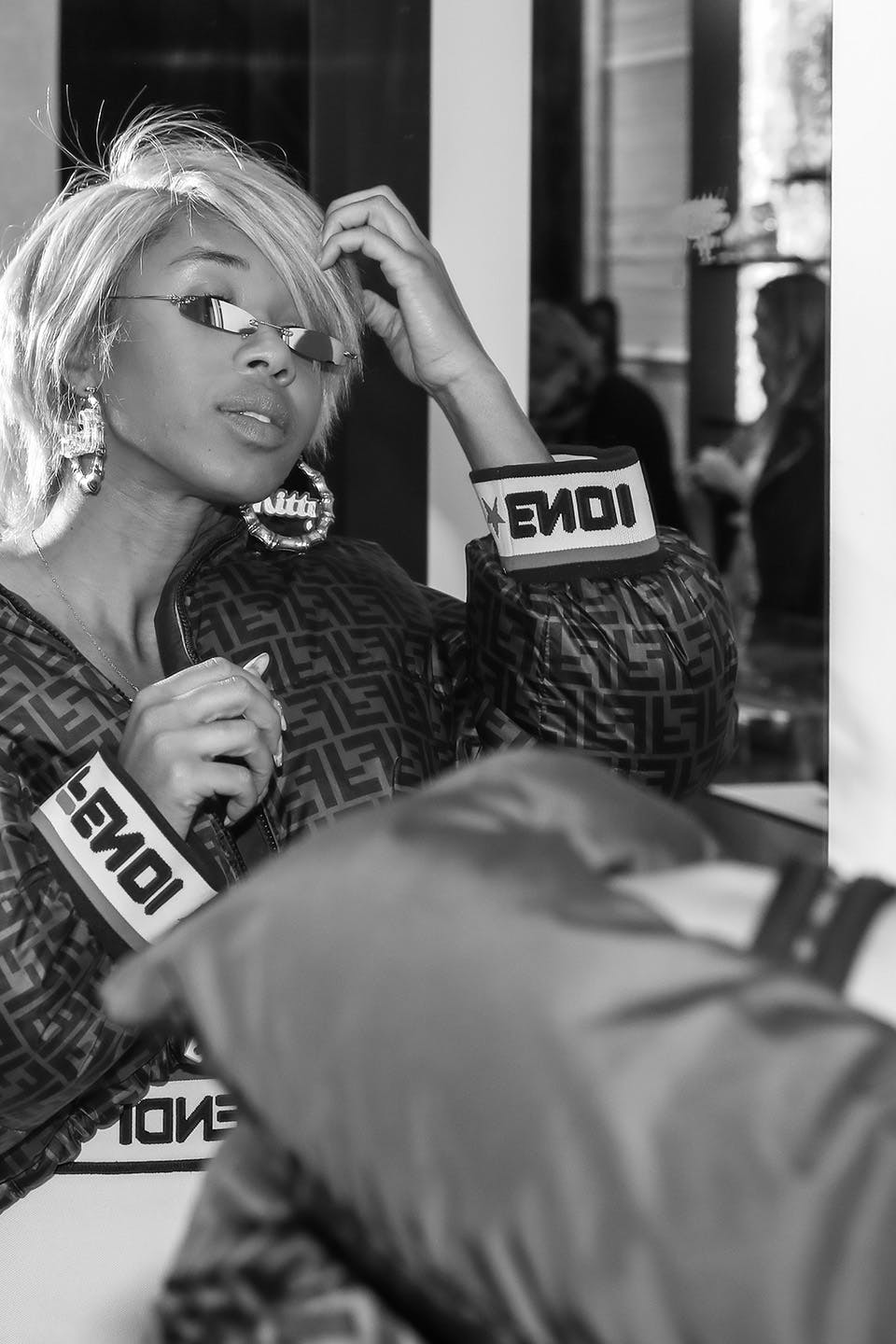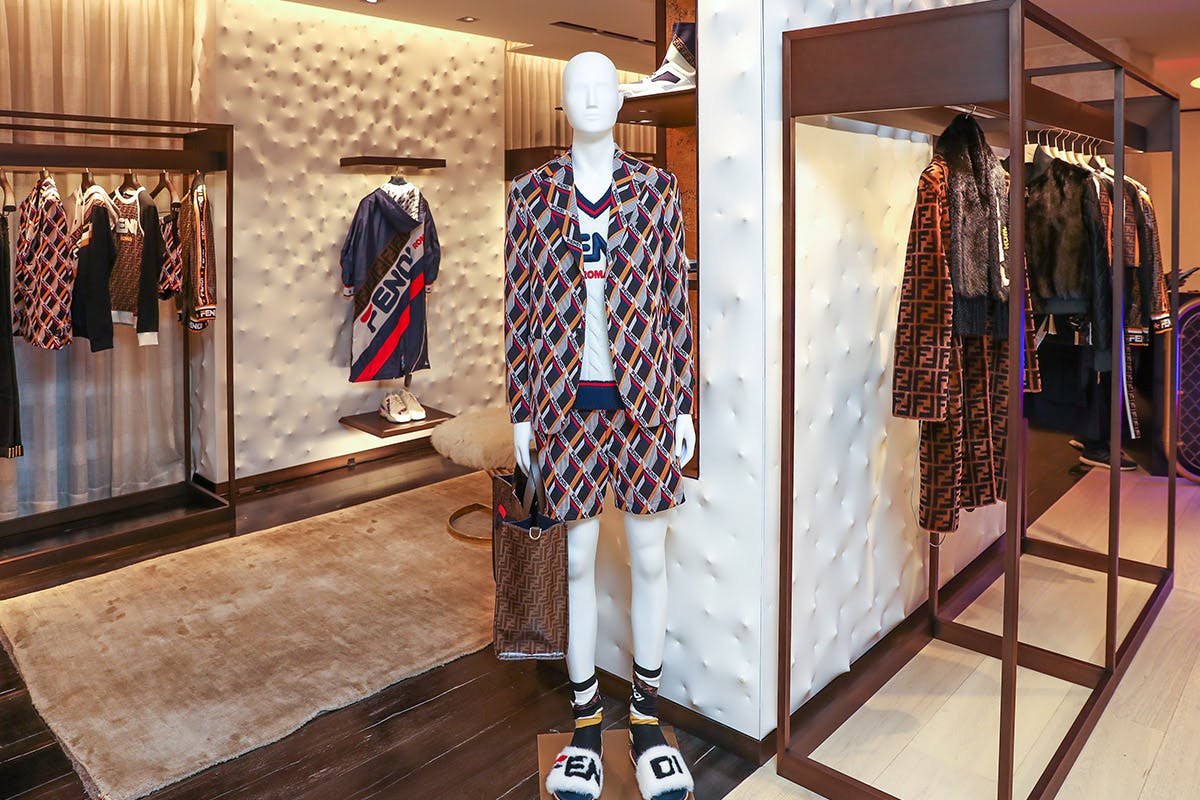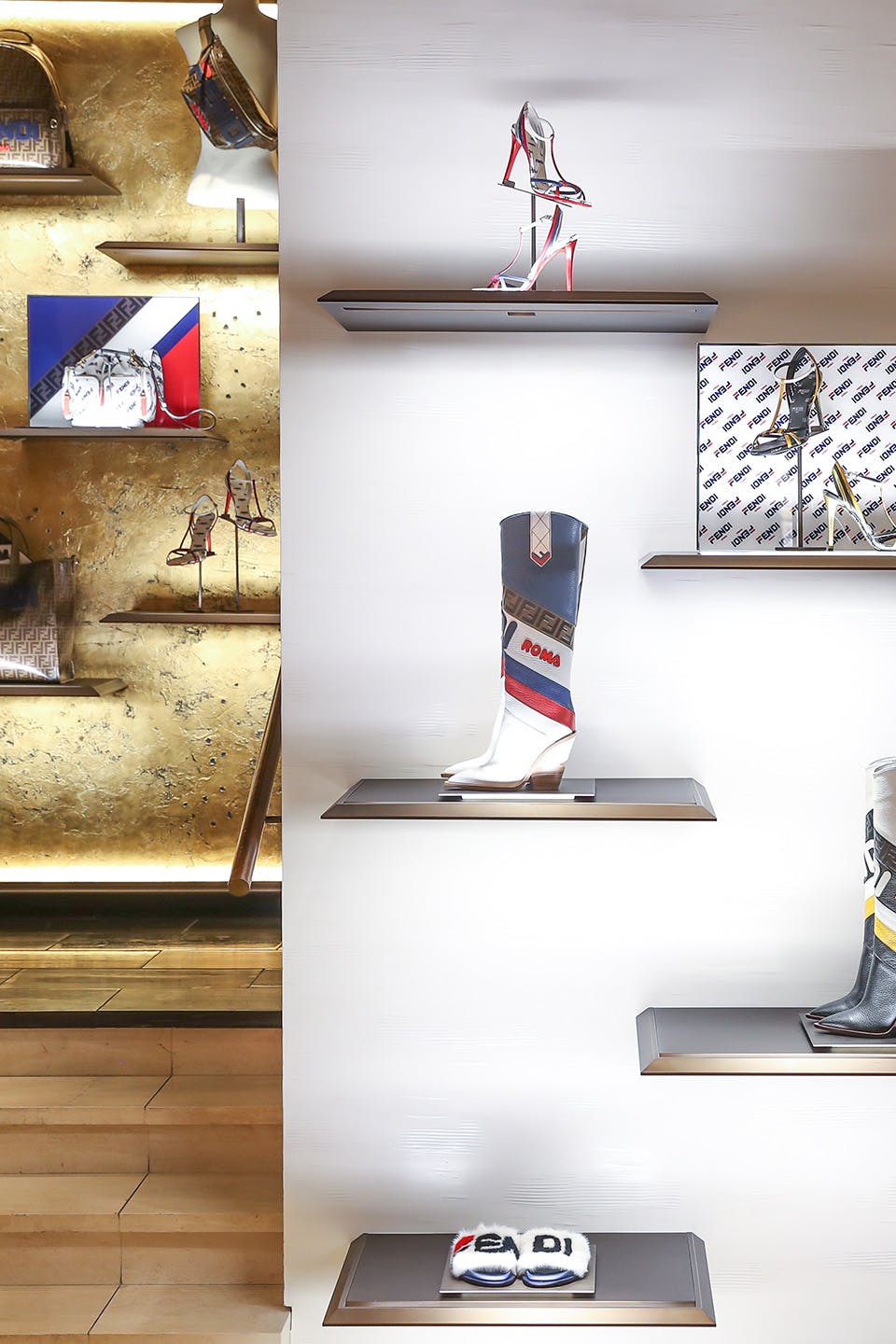 Last night, some of the most influential names in fashion, design, music, and art gathered at the FENDI boutique on Madison Avenue in New York City to celebrate the launch of the FENDI MANIA capsule collection, and Highsnobiety was on the ground to get a closer look at the drop and to get everyone's first impressions.
The buzz around the FENDI/Fila logo (created by artist @hey_reilly) seen at the FENDI Fall/Winter 2018/2019 show last year set the wheels in motion for the FENDI MANIA capsule collection, which prominently features the much talked-about logo. Retro and western references are seen throughout the line that includes everything from kicks to bikinis to bombers to fanny packs.
"I think it's everything that everyone wants from high fashion to streetwear," Winnie Harlow tells us. "They've covered everything in this collection, so I think there's something for everyone. My favorite piece right now—the baguette is literally so, so cute. It's the perfect size and I've worn it with a million different outfits."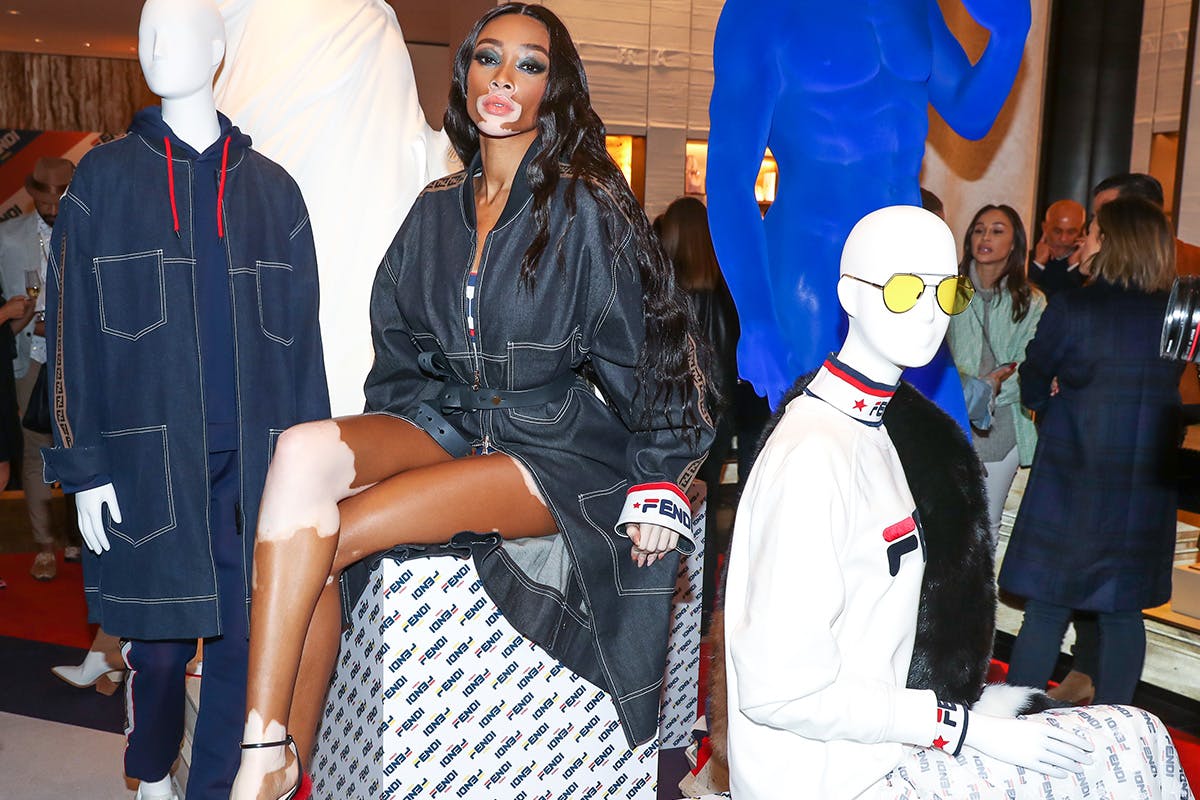 "It's super fun… There are these clunky sneakers that are super-cute. The sneakers are dope," Chloe Sevigny shares with us. "As a teenager, I collected Fila, vintage Fila, so I love incorporating that. I worked at Polo Ralph Lauren in the mall, and all the kids also wore Fila, and there was a FENDI store across the hall, so I have a whole teen relationship to FENDI and what that brand means to me… Women who are wearing FENDI always seem very self-assured and there's a sexiness and boldness."
The FENDI MANIA capsule comes at a time when luxury fashion houses are increasingly intersecting with streetwear and sportswear, a shift in the marketplace that's popular but not necessarily easy to pull off. "It's something that's hard to perfect, because you don't want to, like, be cheesy, you know what I mean? Like, you still want to be a high-fashion brand: you want to keep the pristine-ness of the brand," says Harlow. "I think FENDI's really gotten that. They've found the perfect balance of high fashion and streetwear."
Other notable attendees included Ansel Elgort, Dilone, and Olivia Palermo, to name a few. Guests mingled between the boutique's two grand floors and got down to the beats of DJ Kitty Cash, who also shared her thoughts with us: "[The collection] reminds me of early 2000s, like Lil' Kim, Foxy Brown, when people weren't afraid to wear logos and really have fun with it. I've been playing a lot of Diddy and Bad Boy [to channel that period]."
The cocktail party in New York City was just one of nine events happening across the world in other cities including Beverly Hills, Paris, London, Moscow, Hong Kong, Shanghai, Tokyo, and Kuwait. The collection, which is for men, women, and children, is available at select FENDI boutiques until the end of the year and on FENDI.com. For more, check out FENDI.com.