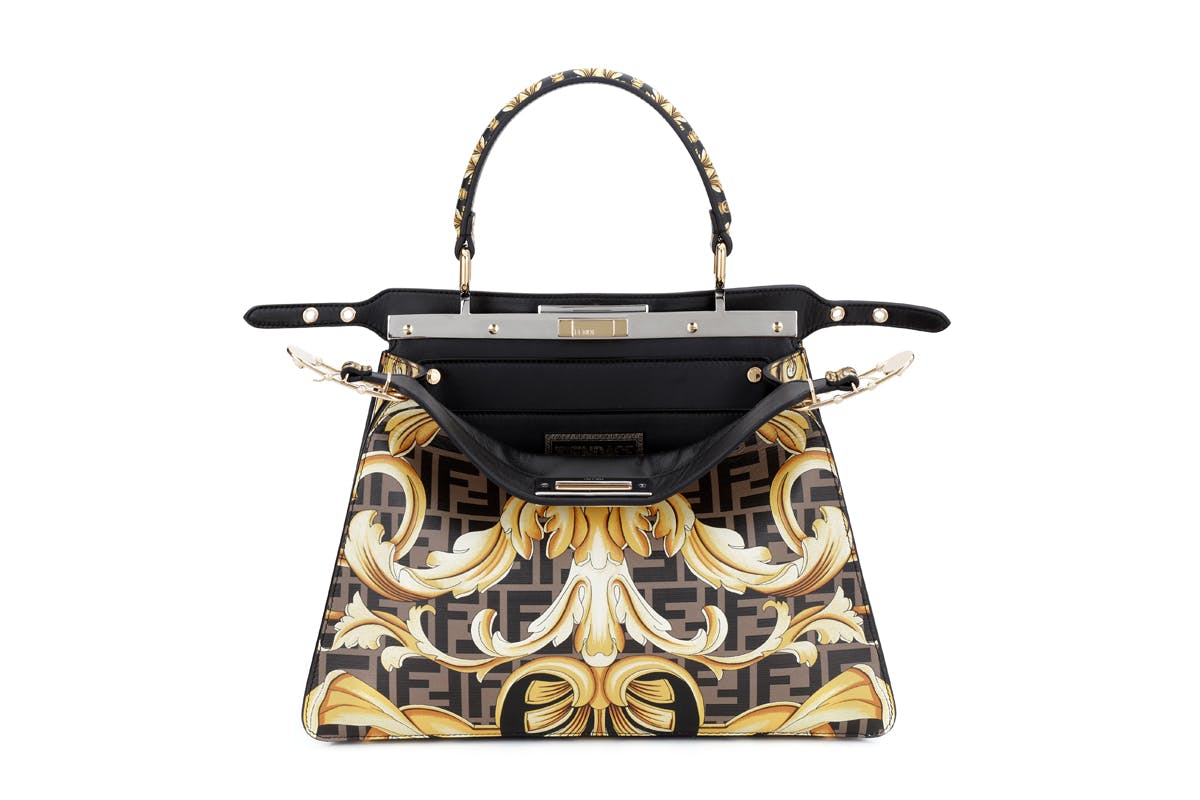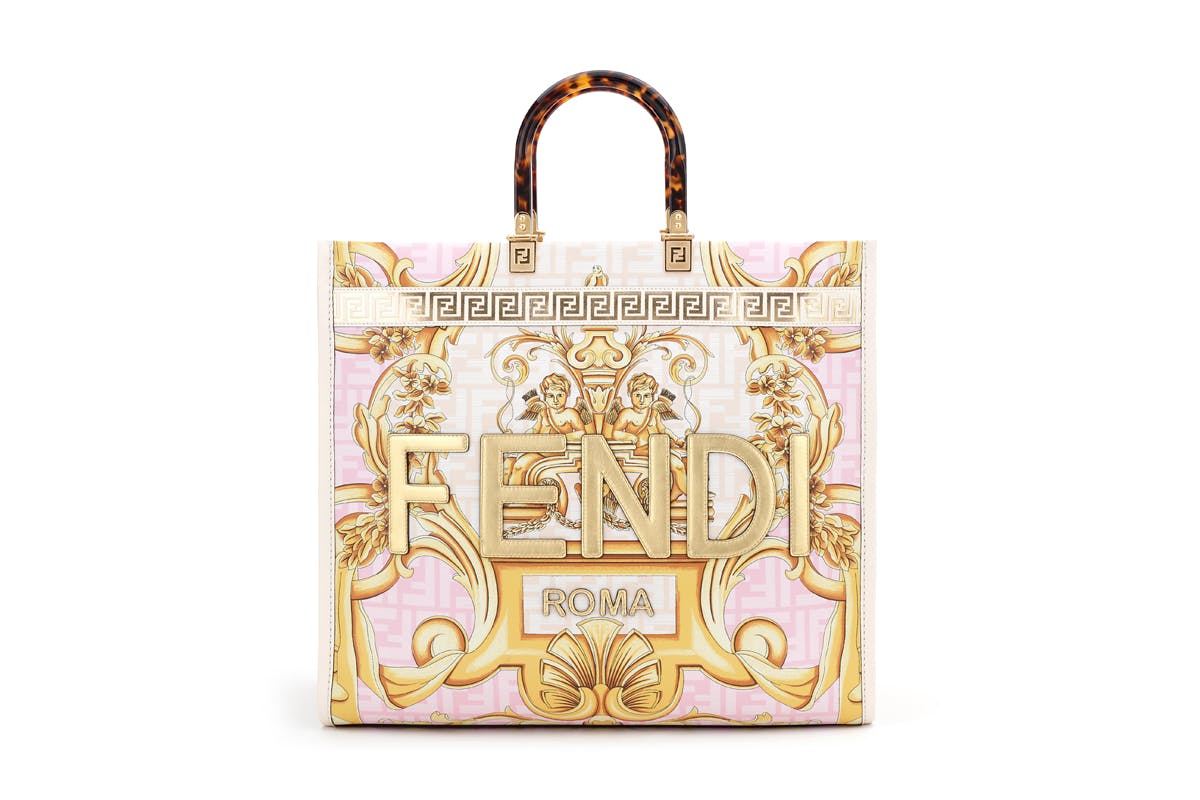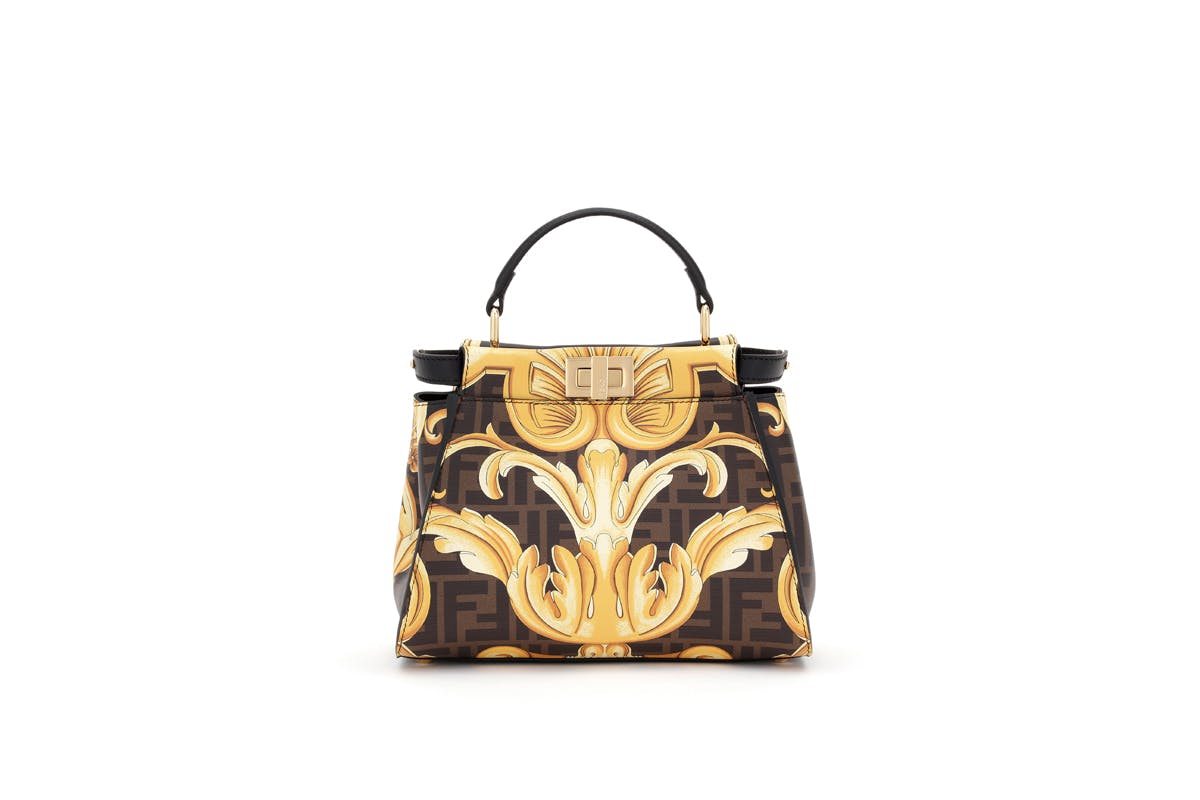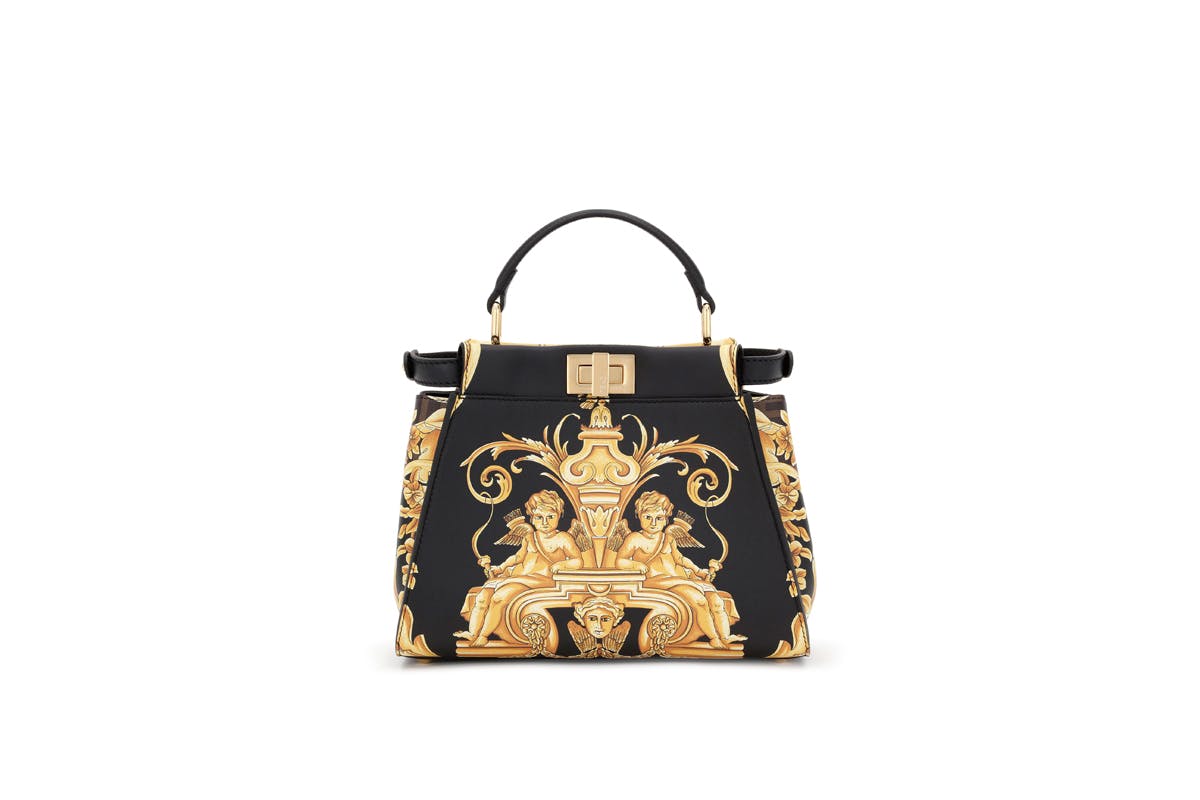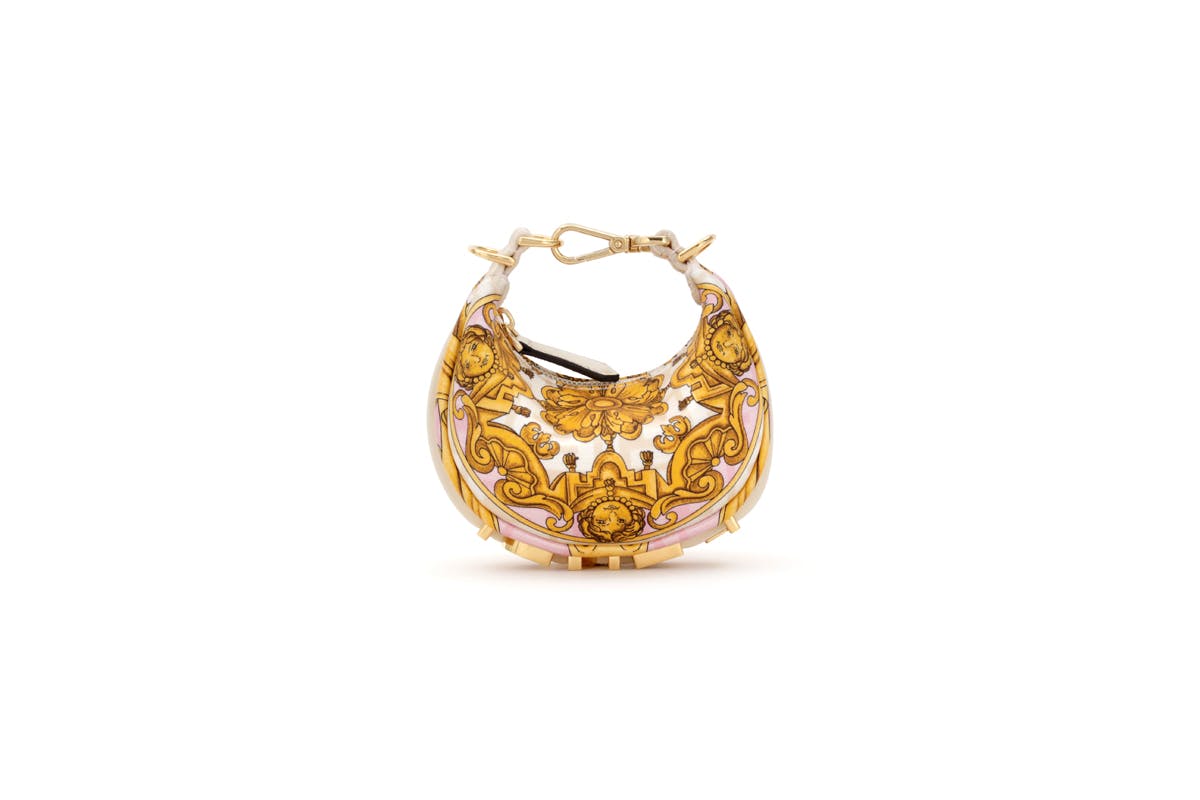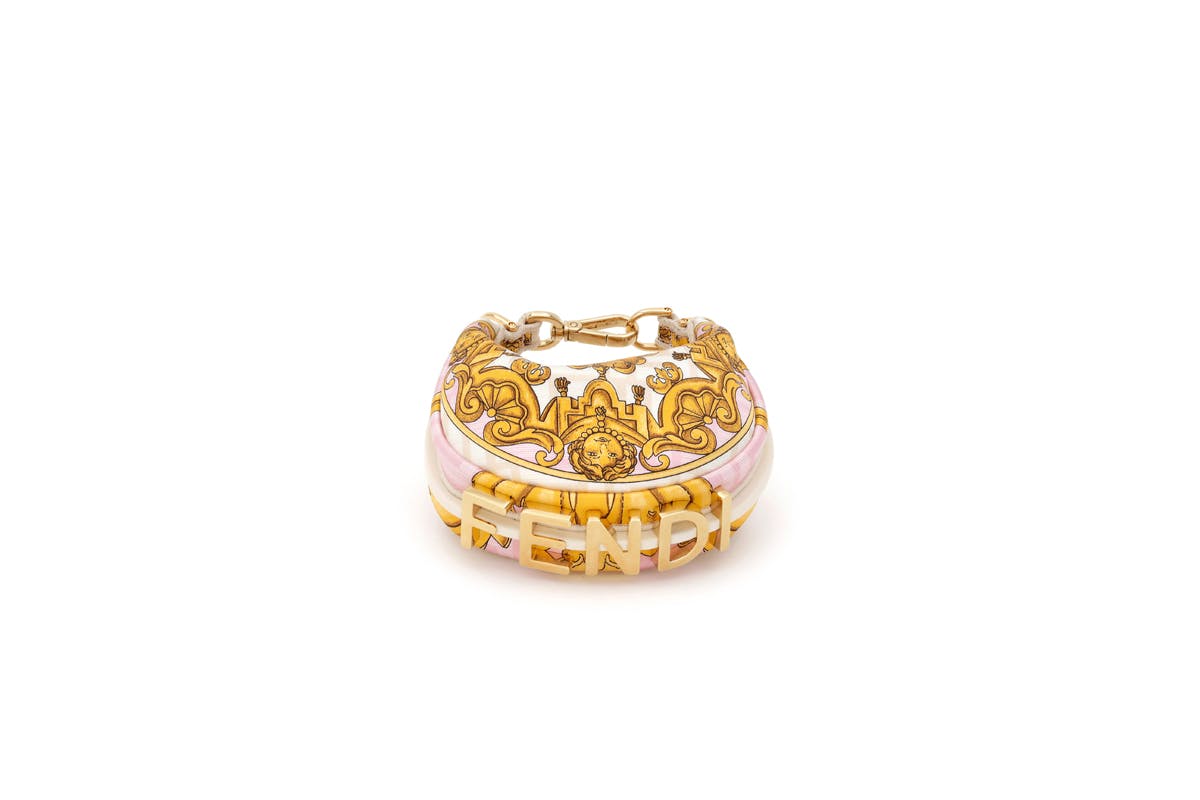 The glut of luxury crossovers that debuting in 2021 are finally arriving in-store in 2022. That includes Fendi and Versace's collab, dubbed "The Swap" or, colloquially, "Fendace."
Actually, in the accompanying press notes, Fendi and Versace get real specific about hyperbolic adjectives.
"This is not a collaboration," they say. "The coming together of Fendi and Versace, two iconic fashion houses, or more rightly, two iconoclastic groups of people, has led to this unique moment in fashion."
"Both a celebration of Italian fashion and a to-hell-with-it disruption of the established order of things, Fendace is Fashion with a capital F — and a capital V. Together they stand for Freedom, Fun, and Virtuosity."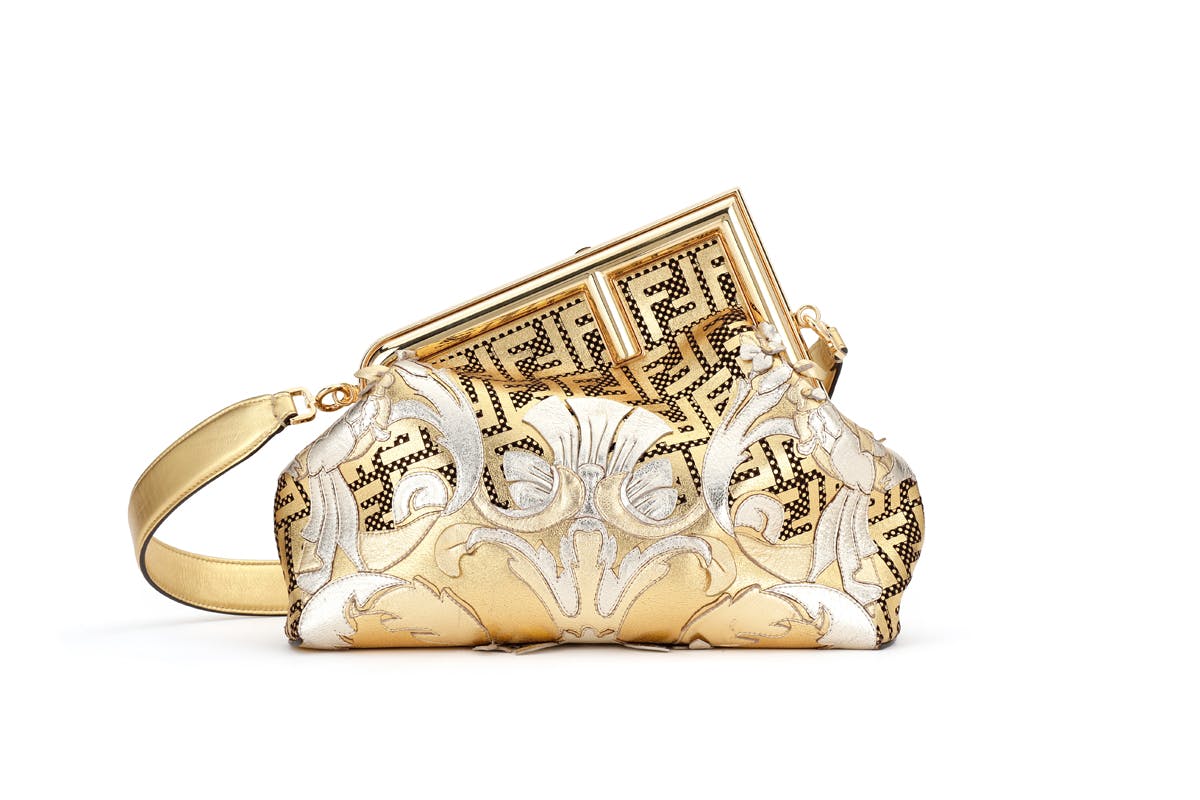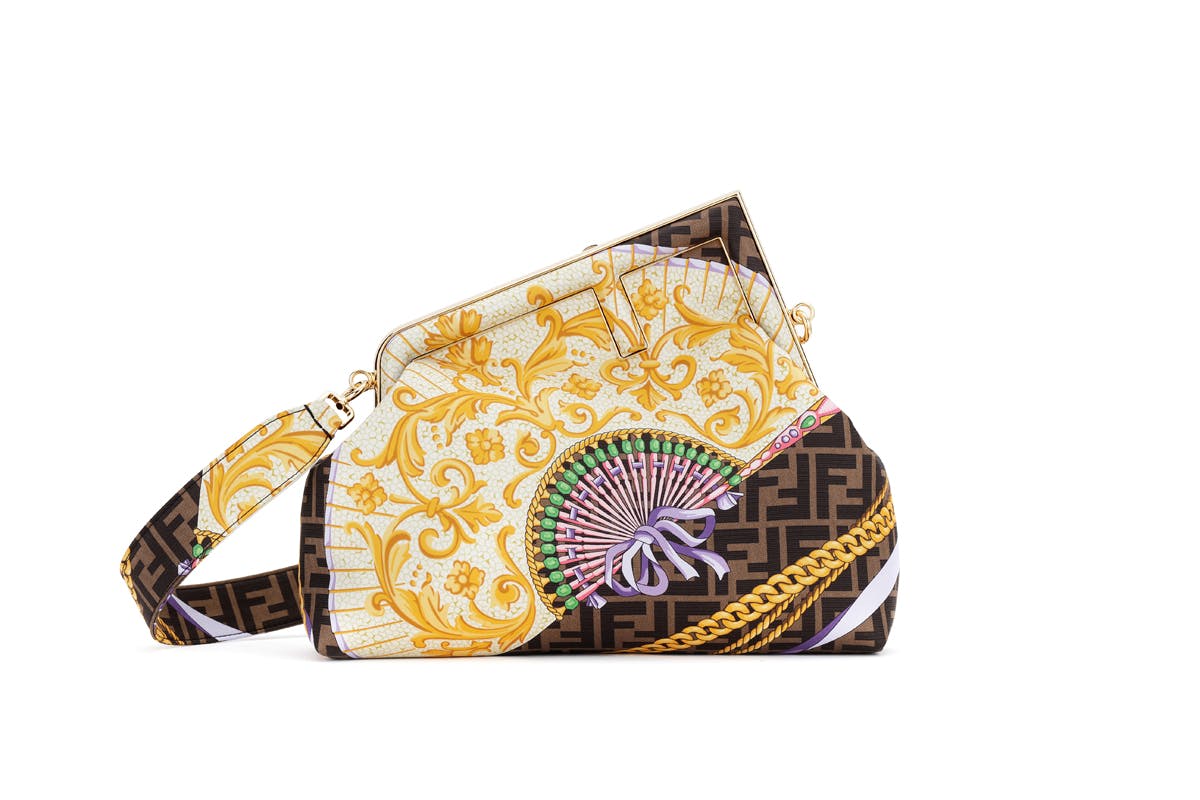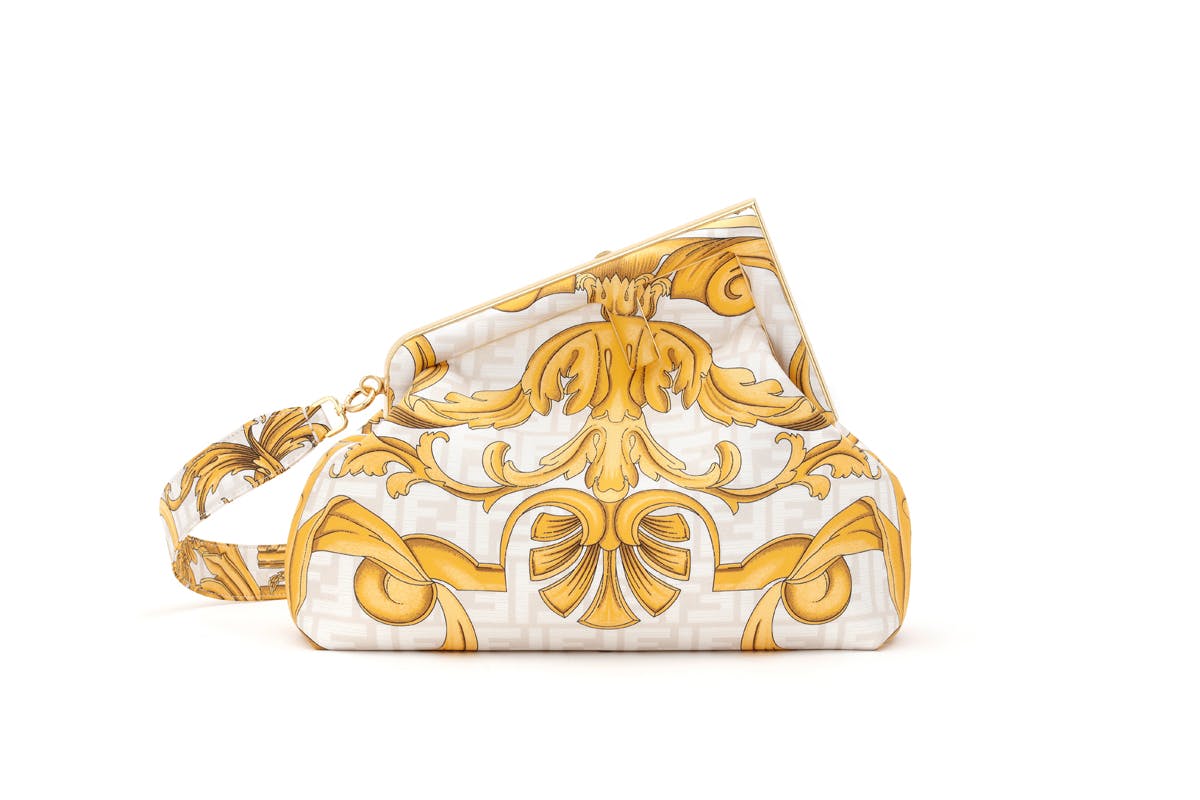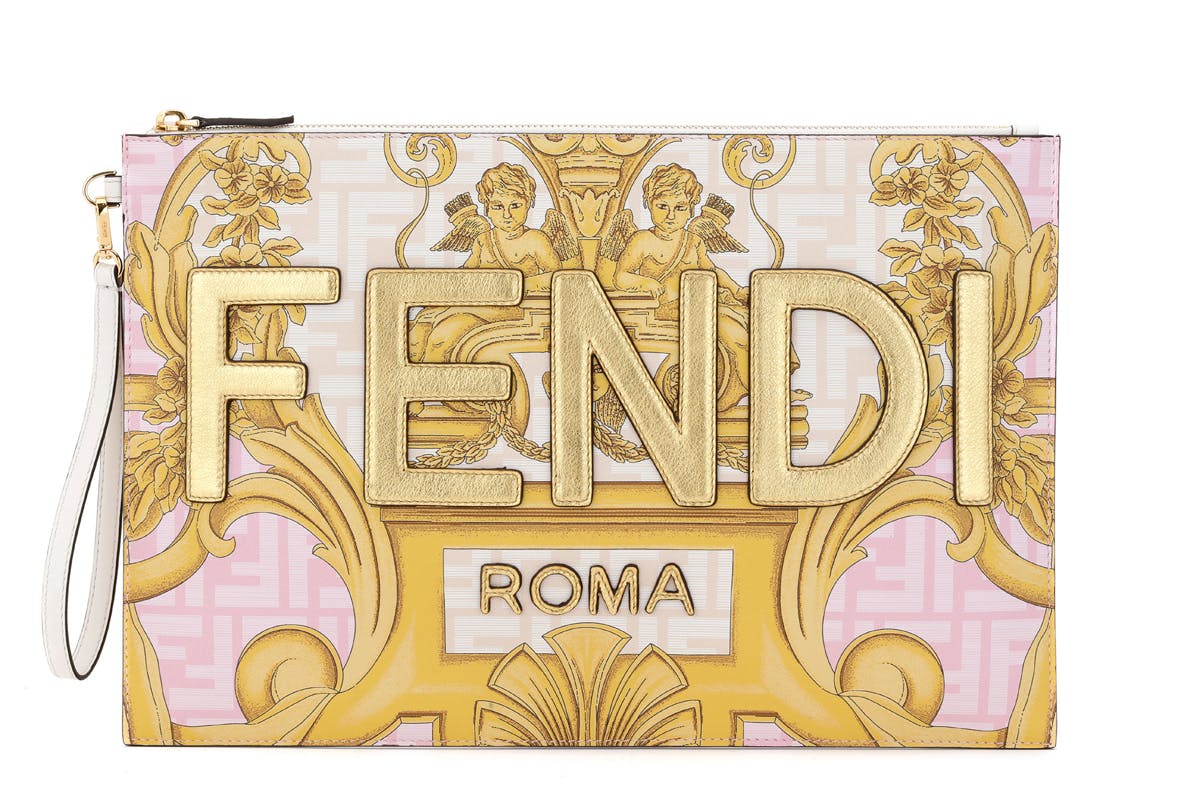 Sure, Fendace is a "coming together," a "a unique cross-fertilization," a "swap," a... collab.
But, hey, call it what you like (Gucci & Balenciaga sure did!), the end result is a major team-up of two luxury giants.
The ensuing product is very much what you expect: gloriously opulent accessories outfitted in co-branded baroque patterns and Fendi monograms, occasionally accented by a gilded Medusa head.
Hard to imagine the Fendi x Versace Baguette bags or slide sandals sticking around for long, and doubly so for the co-branded belt.
Chunky skate sneakers and glistening heels may be a tougher sell to the casual customer but remember that Fendace only represents a portion of Fendi and Versace's Spring/Summer 2022 collections: each fashion house has its own seasonal line set to drop alongside the collaborative — er, swapped — goods.
Behold the entire collection in-person when it launches May 12 via "global pop-ups and events which encapsulate the decadence of the Fendace experience," according to the brands.
For those unable to make it to the pop-ups, the Fendace line will also be split between Fendi and Versace's websites and stores; Fendi will stock "Versace By Fendi" and vice versa, with a selection of Fendace-branded items to be released by both maisons.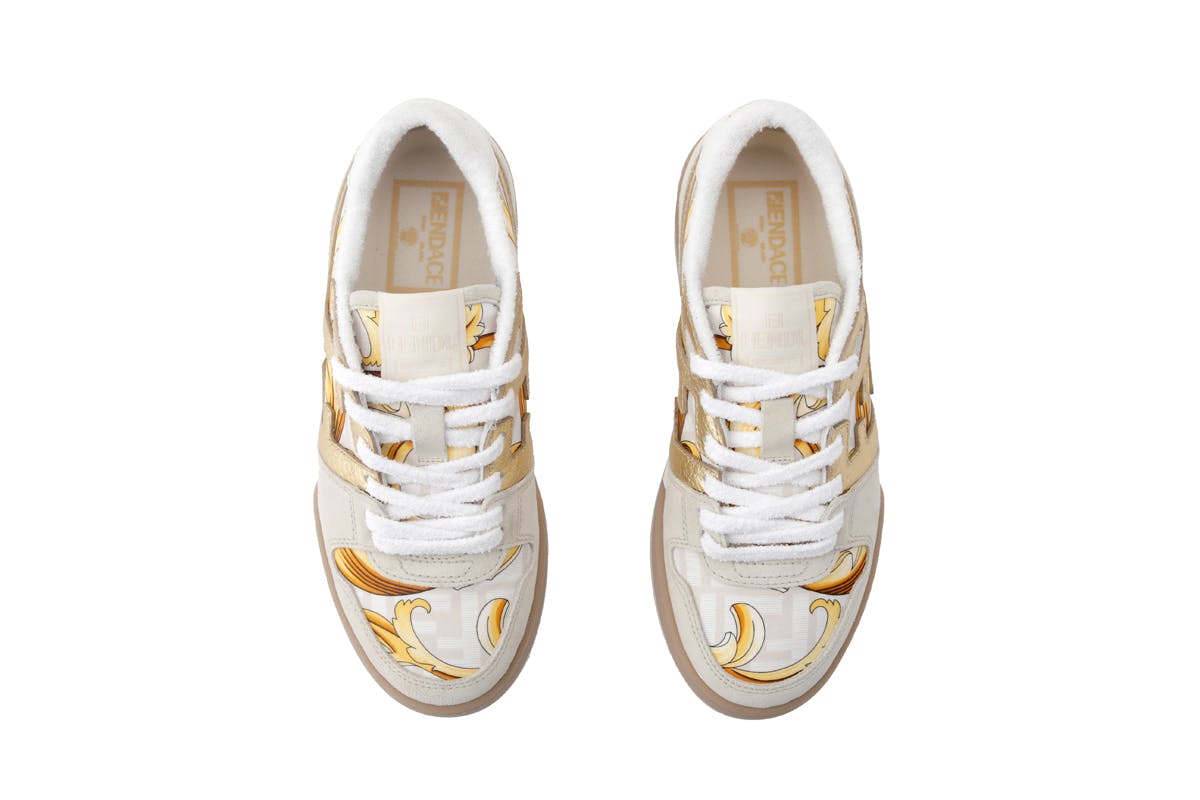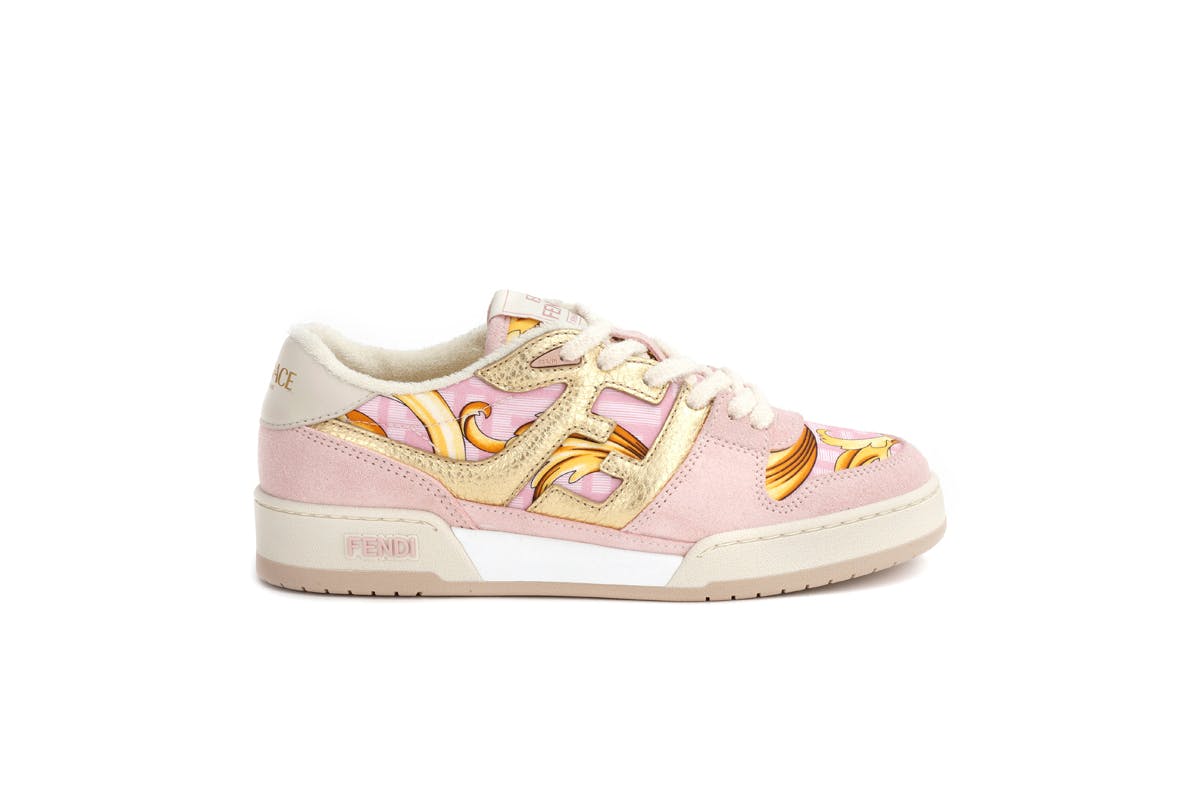 Fendace really feels like an extension of Kim Jones' tenure at Fendi.
Having simultaneously masterminded the Fendi x SKIMS line, the British designer is nothing if not collab-savvy.
Jones knows that high-powered team-ups get headlines buzzing and customers salivating and Fendace really feels like an of-the-moment drop.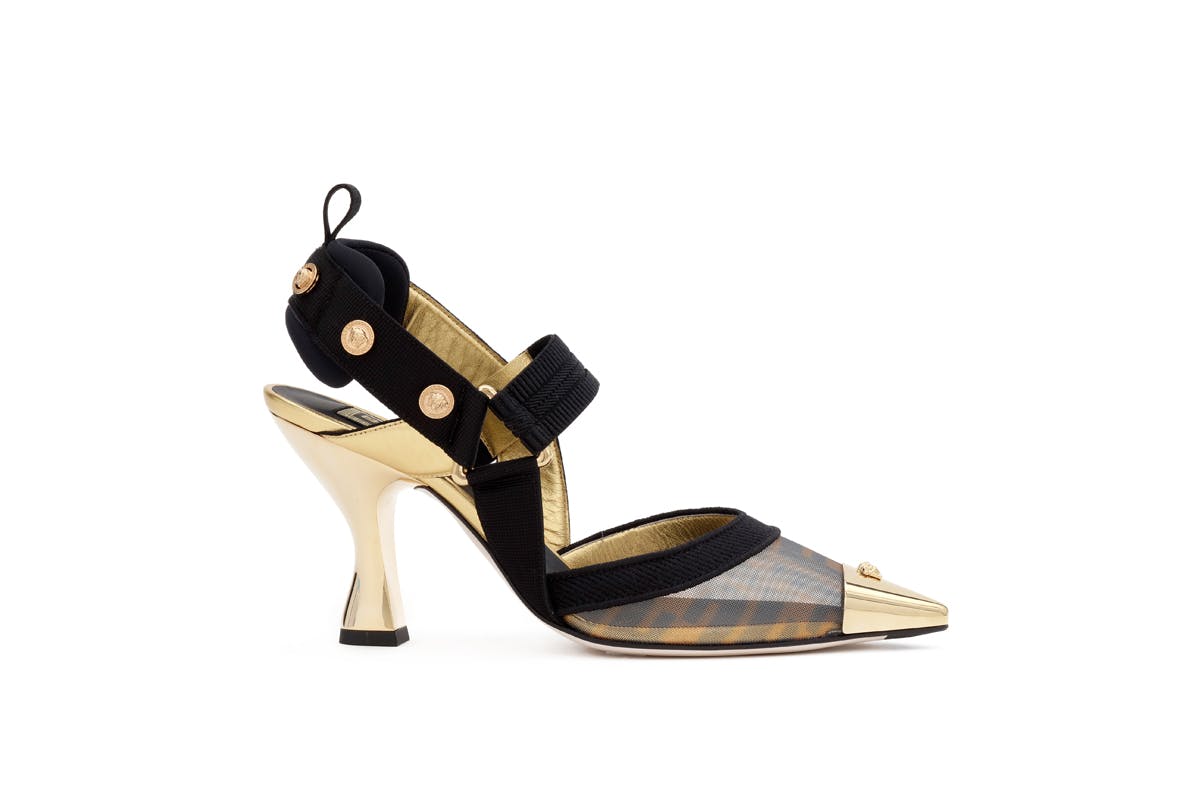 Versace, meanwhile is still very much in its (oversized) bag right now, having co-signed contemporary tastemakers like Julia Fox and Cole Sprouse while keeping on top of basically every trend, from latex bodysuits to platform pumps.