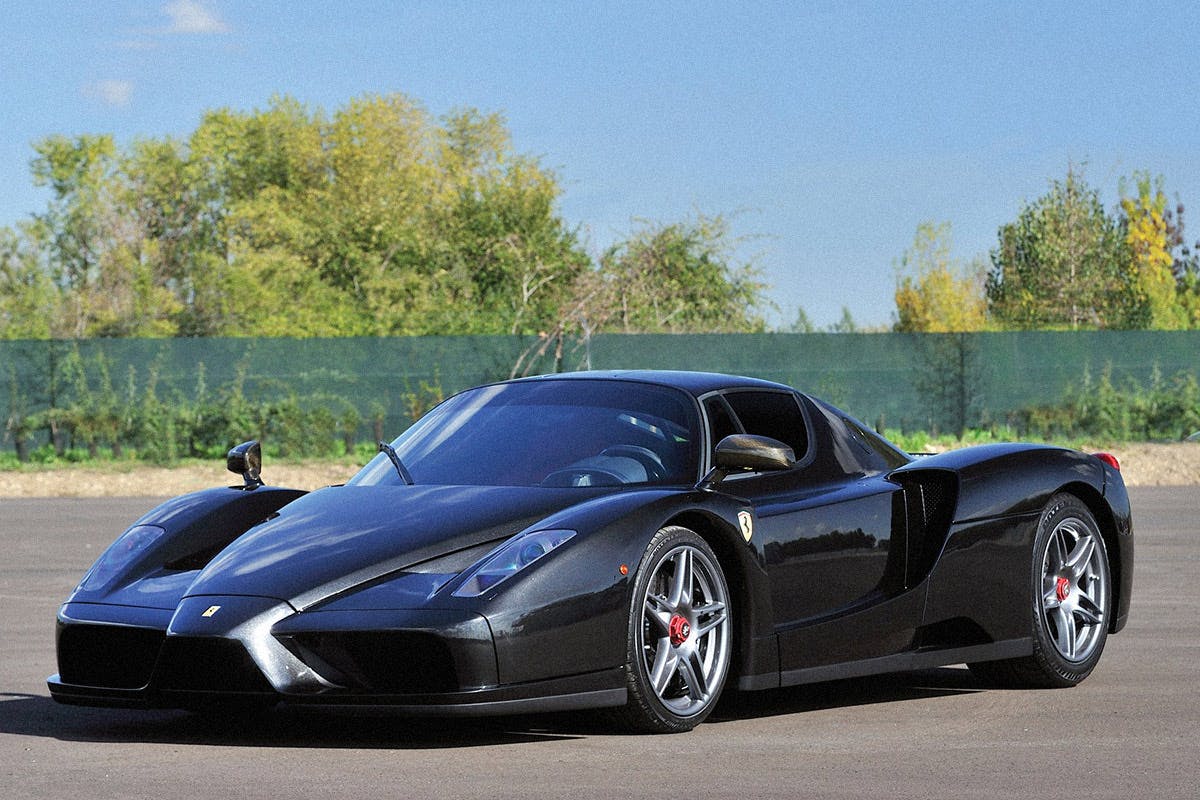 A dealership in Munich, Germany has listed a rare black Enzo Ferrari with a crazy $2.4 million asking price. While the price is certainly steep, car fans will know that it's actually not that insane for an Enzo.
Black Enzo's are extremely rare, only 399 Enzos were built and sold from the Ferrari factory in Maranello and of that number, only between four and eight of them are black, according to Carscoops.
Previous cars have sold for more, though they had some very famous previous owners: one owned by Pope John Paul II went for $6 million, and one owned by Floyd Mayweather went for $3.3 million.
For regular black Enzo's that don't have an illustrious driving history, the selling price is usually just under $2 million.
This 2004 Enzo has 6,400 miles on the odometer and alongside the car's striking black exterior, it features matching black wheels and a red and black interior. Under the hood is a powerful 6.0-liter V12 engine with 651 horsepower, allowing the vehicle to reach 60 mph in just over three seconds with max speeds over 220 mph.
In other car news, Mansory boosts the Mercedes GLS 63 with an insanely powerful engine tune.