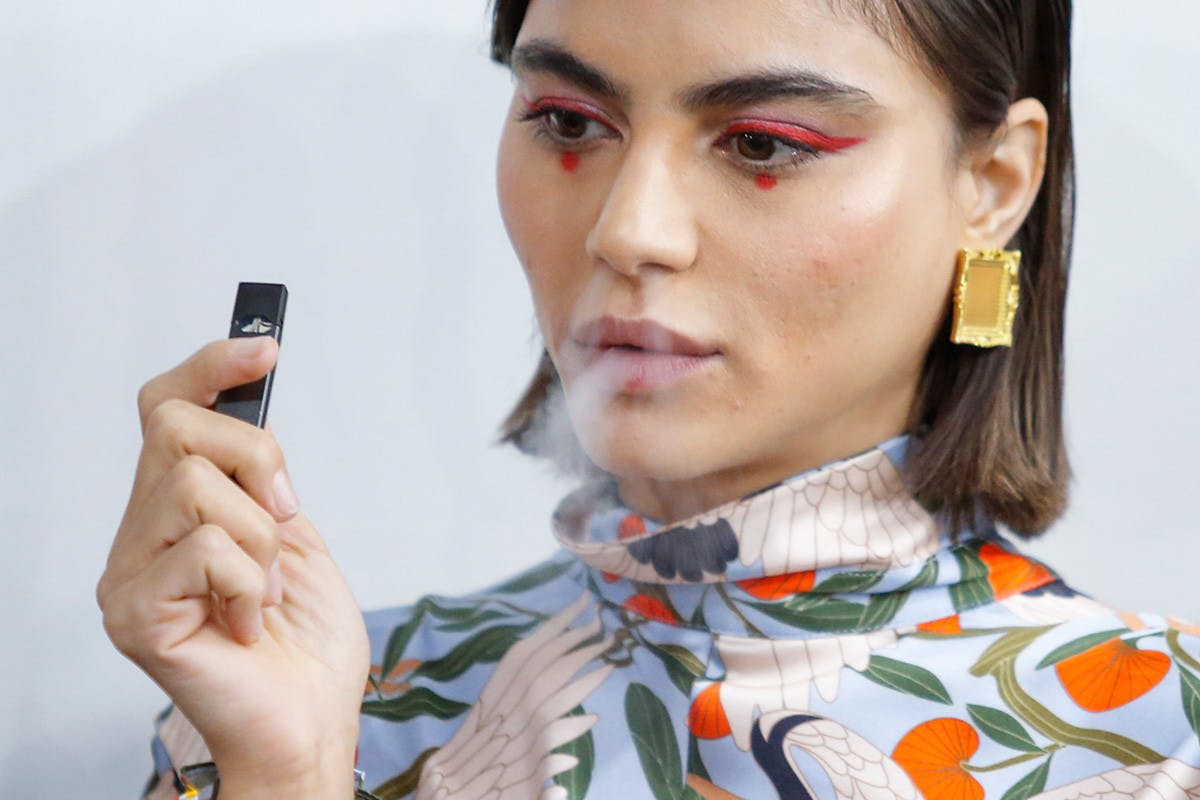 Following the Journal of the American Medical Association's recent survey stating that more than one in four high school students use flavored e-cigarettes on a monthly basis, the Trump administration announces plans to prohibit sales of flavored e-cigarette cartridges that aren't menthol or tobacco flavors, BuzzFeed reports. According to the FDA, the move isn't an all-out ban, however, instead it is a partial flavor enforcement policy.
"The United States has never seen an epidemic of substance use arise as quickly as our current epidemic of youth use of e-cigarettes," said Health and Human Services Secretary Alex Azar.
News of the impending policy, which takes effect in 30 days, comes as just last month Donald Trump raised the age to buy tobacco cigarettes and e-cigarettes from 18 to 21.
"We're going to protect our families, we're going to protect our children, and we're going to protect the industry. People have died from this," Trump stated this week.
The flavored cartridge enforcement policy, which targets e-cigarette devices like Juul, excludes refillable vaporizer liquid flavors. For reference, Juul is the leading e-cigarette brand among high schoolers.
FDA tobacco official Mitch Zeller spoke today on the updated e-cigarette policy saying, "The immediate actions are expected to have minimal impact on vape shops." American Vaping Association President Gregory Conley added, "The reality is that banning flavors in closed systems [cartridges] will result in more adults smoking."
BuzzFeed points out that there are currently over 2,500 vaping-related injury cases nationwide, including at least 55 deaths. This has prompted public officials to rethink policies surrounding the epidemic.
For more on the recently-announced e-cigarette policy, visit BuzzFeed.