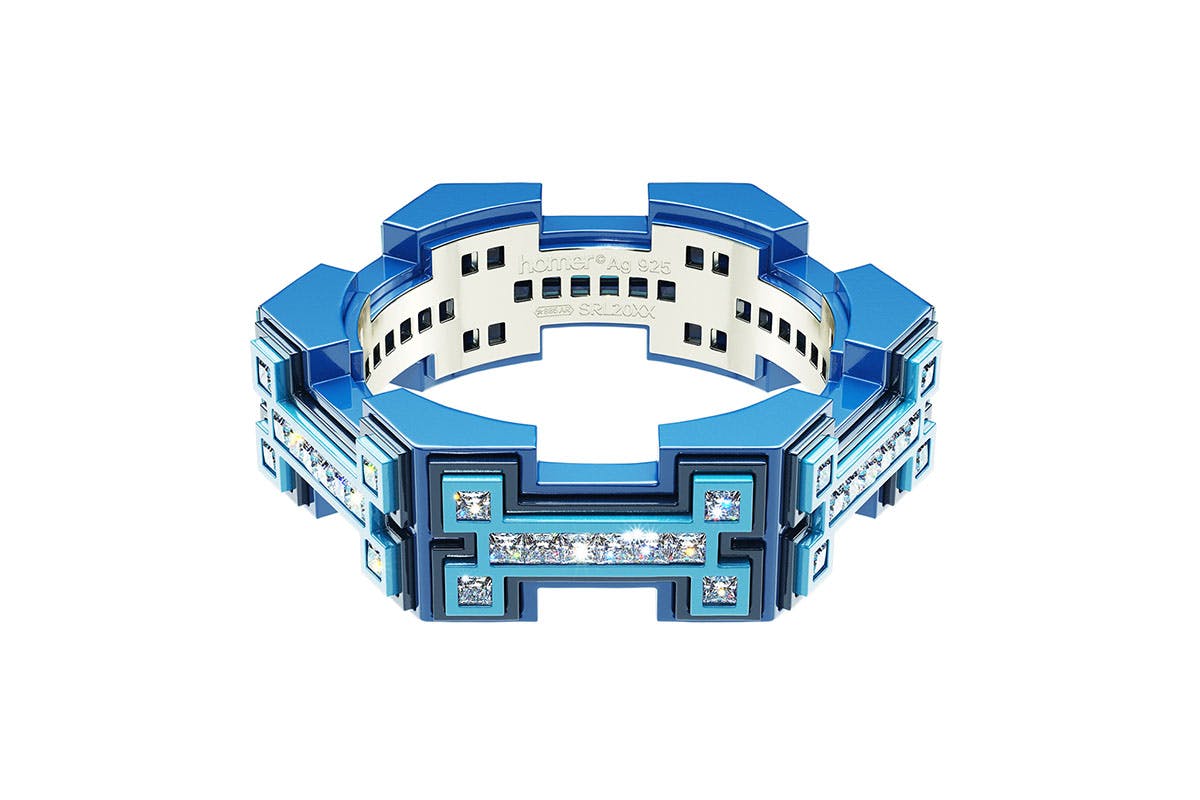 The latest round of product, specifically jewelry, from Frank Ocean's Homer ushers in "Chet Blue" coloring while rolling out the red carpet for everybody's favorite spooky green Met Gala baby's return.
There's always spectacle surrounding the Met Gala. From the anticipation, rumors, and guesswork which tornados in the build-up to the event to the review, celebration, and mockery of the night's best and worst 'fits. Everybody has their favorites, of course, but few attendees left quite as a big of an impression as Frank Ocean's Homer baby.
Cody, the blue-eyed, green-skinned little robot dressed in custom Homer, is impossible to forget. If we're honest, he either haunts your nightmares, or you find yourself up all hours browsing the web for a Cody of your own. Either way, he's back to divert your attention to an updated selection of pieces from the "When a Dog Comes to Stay" collection.
Forming part of Ocean's steadily expanding luxury jewelry artillery with prices that pack a punch (just ask Drake), "When a Dog Comes to Stay" is exactly what it says on the tin – dog-themed pieces such as, well, dog pendants, bone bracelets, and the like.
While the original drop was rendered in the "Clover" green, the new delivery comes dressed in head-to-toe "Chet Blue."
Although our boy Cody is creepin' in the marketing, there's still no indication of how and when we can get our hands on our own – you can, however, secure "Chet Blue" pieces online at Homer, with prices sitting at £53-9304 (approx. $64-11,370).