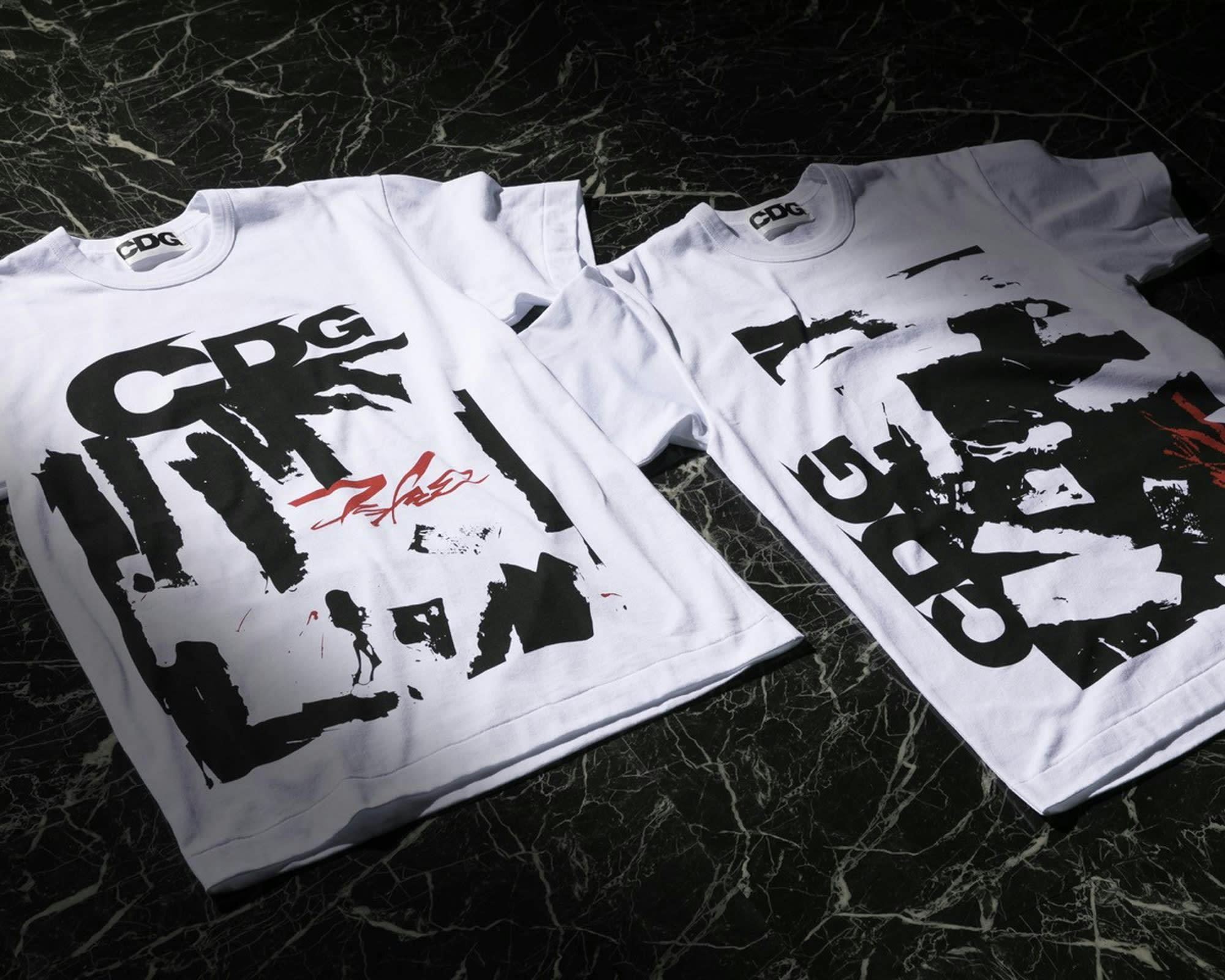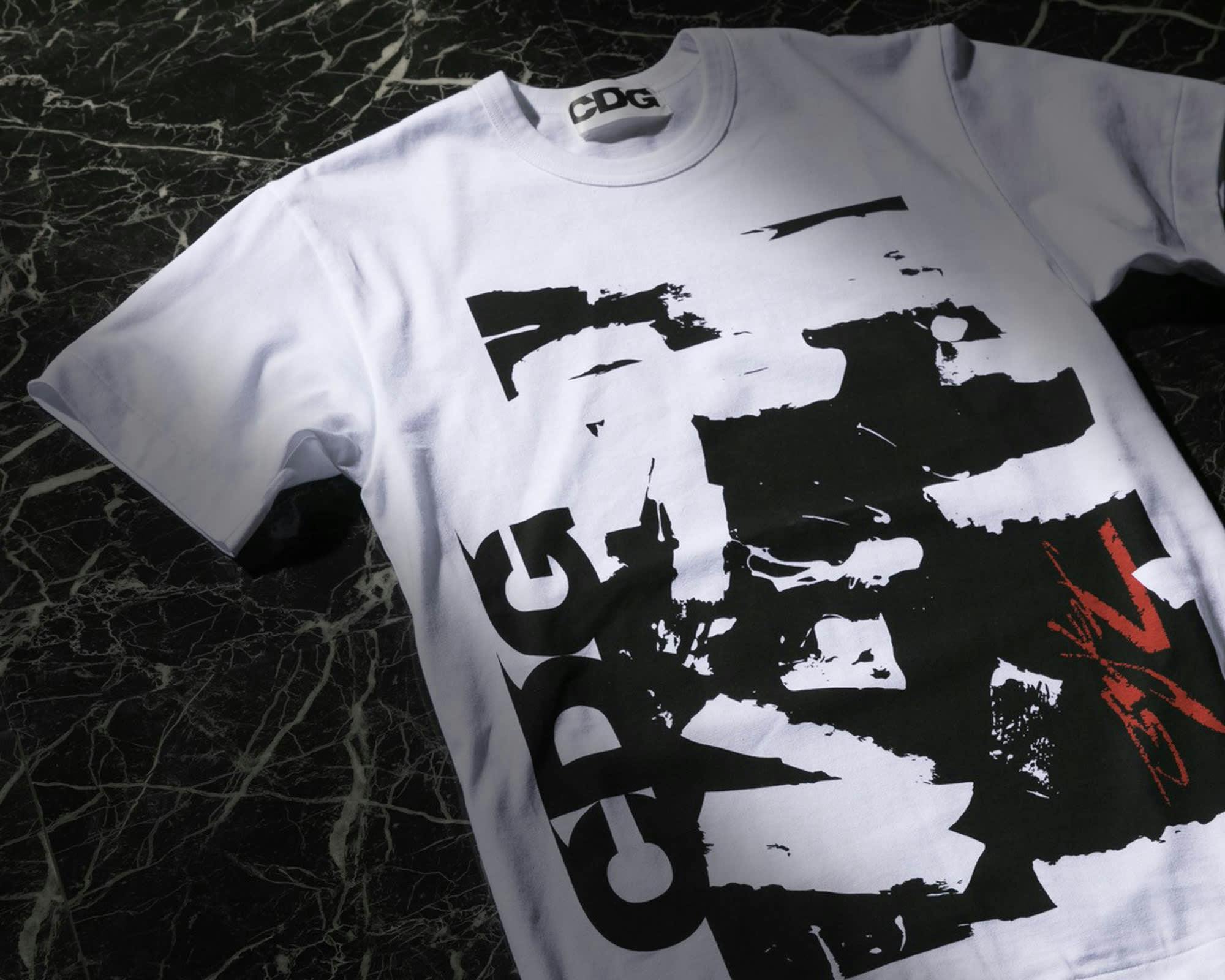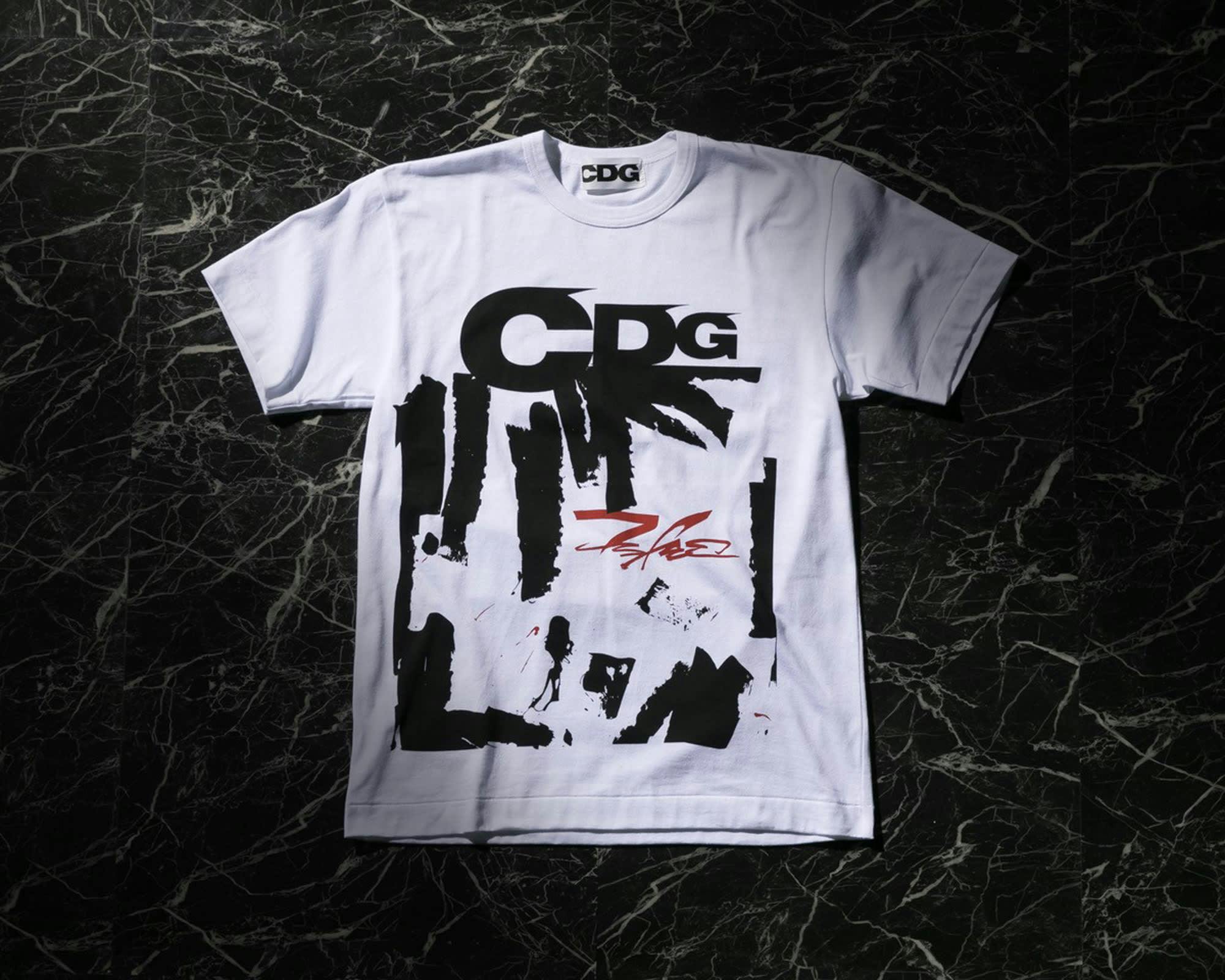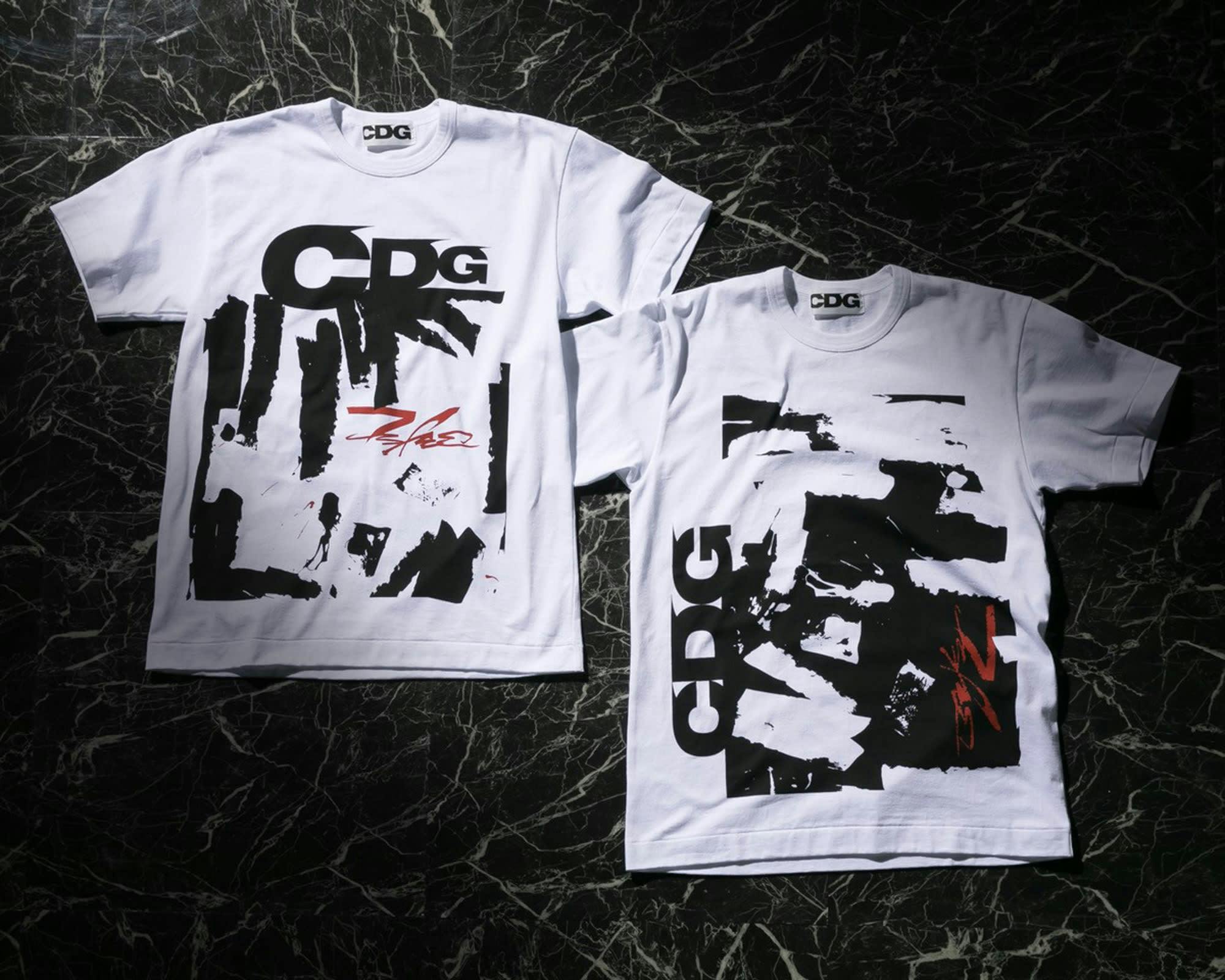 Brand: Futura Laboratories x COMME des GARÇONS CDG
Buy: CDG's web store and Japanese outposts from July 9 for ¥12,100 (approximately $110) apiece.
Editor's Notes: Futura doesn't really stop working, even as he goes mano a mano with one of the world's largest sportswear brands. The graffiti legend turned fine artist has an ongoing exhibition in Hong Kong and just dropped exclusive cyclist gear and sportswear, but he's already got another high-profile partnership lined up as summer nears its zenith.
COMME des GARÇONS has been a longtime pal to Futura, linking with the New York creative for a variety of special drops in seasons past. Most recently, Futura tagged some of CDG SHIRT's Fall/Winter 2020 goods. Now, the duo are back at it, enlisting the apparel-centric Futura Laboratories line to oversee a set of exclusive CDG T-shirts.
For those unaware, CDG is COMME des GARÇONS' youngest and most accessible brand, dedicated to dishing out infrequent apparel drops alongside coveted collaborative items with an emphasis on graphic appeal. This go-round is no different, keeping the core silhouettes simple so as to emphasize Futura's inimitable scrawl.
Each white tee is distinct, denoted by black and red accents that contrast starkly against the boxy basics. Extra-thick hems at the waist and sleeves and a binder neckline ensures sturdiness, presumably made in Japan in line with CDG's usual fare. As usual, the sharp-edged CDG logo is on hand, joined by abstract black prints across each shirt's front. Futura's script signature lends additional intrigue by way of an unexpected red pop.