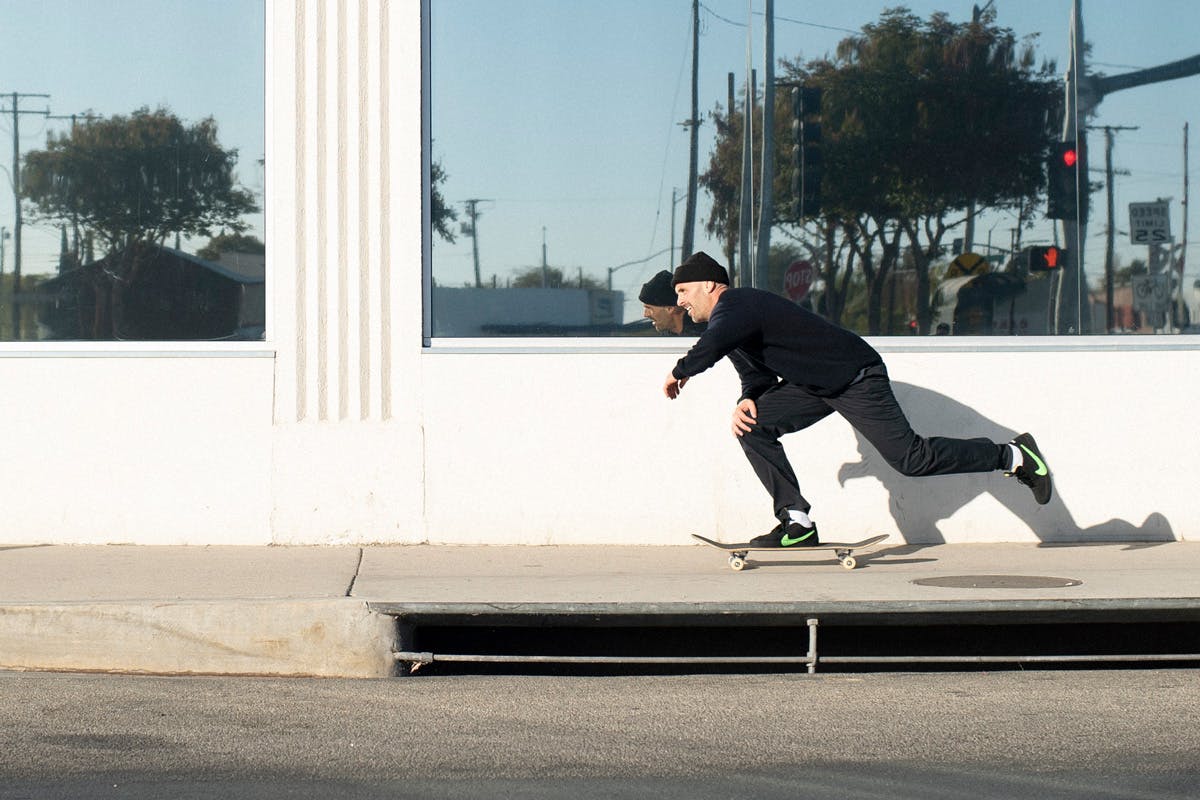 It's December 30 when I meet Gino Iannucci in a cafe on The Bowery in Manhattan. Everyone around feels psychically united by a blend of holiday hangover and new decade optimism—one of the few times the city of New York feels reflective. Recently relocated from his long time home in Long Island to Manhattan, Iannucci is upbeat. Though we're there to discuss the collaboration between Nike SB and his brand Poets, our conversation is centered around a narrative that usurps sneakers, skateboarding or the impending new year.
"It's different for everyone," he replies when I ask about his six months of sobriety. "There were two back-to-back skate trips to Europe that I could barely remember, the last one ending pretty badly. I got into a program in Palmdale, California with the help of AVE [Anthony Van Engelen]. He really led me into treatment."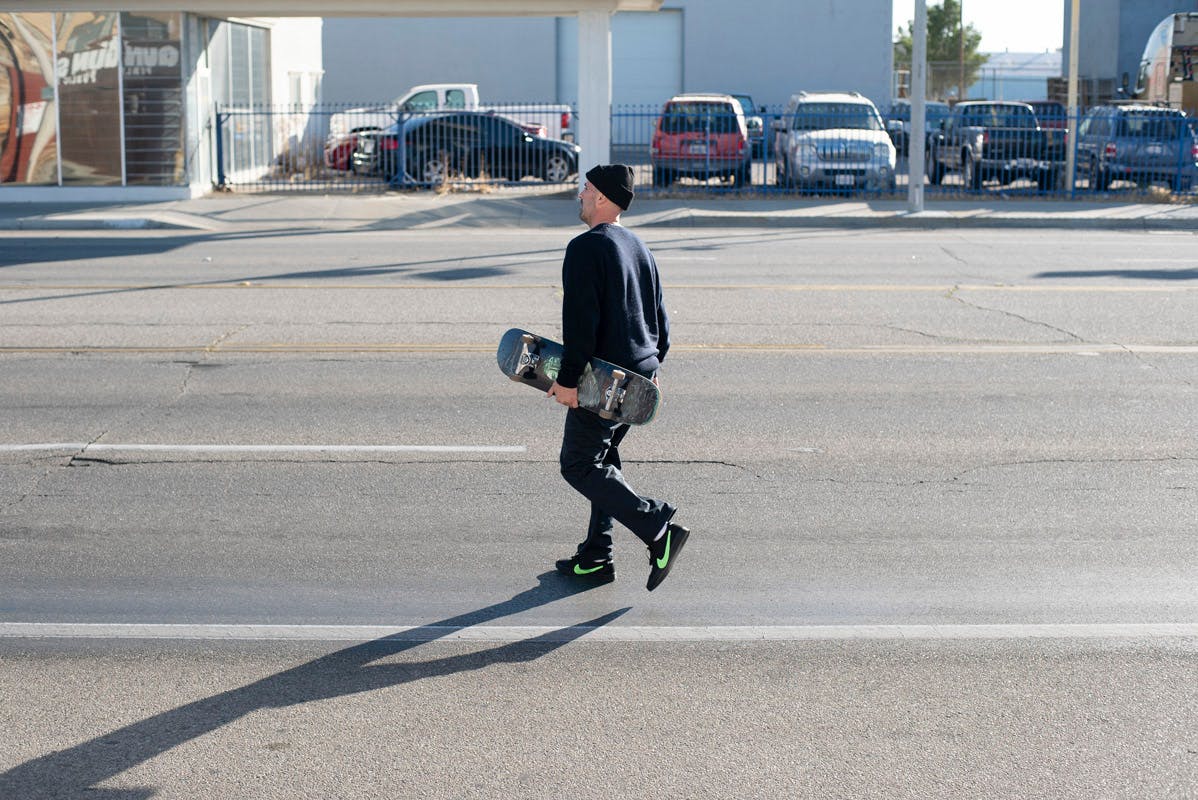 Having dealt with alcoholism for most of his adult life and career in skating, Iannucci has talked about addiction in interviews and videos before. Sometimes it was in jest, like the time he pointed to the house arrest monitor above his Air Jordans in Yeah Right! (2003). Other times, like in his Epicly Later'd video series for VICE and in a candid interview with Jenkem Magazine in 2014, he got into the grit of the disease, detailing his experience in a shock program at a minimum security prison in Upstate New York as a consequence for a series of alcohol-related incidents. Despite his honesty, both interviews never spoke about programs, meetings or epiphanies but instead served up bits of truth as to why he hadn't followed up his comeback part in Yeah Right! with another full part. This is how fans of skating often quantify careers: by minutes on screen not their poignancy.
The video, filmed by David Serrano, edited by Iannucci and titled "61st Street," is less of a comeback and more of a meditation. Released alongside the Nike SB x Poets Bruin Low, the five-minute clip was shot entirely in Palmdale and Lancaster, a nod to the location of the facility that aided his sobriety.
There are tricks, of course, but it's their placement, framing, and repetition that resonates. Through the washed-out grain there is symbolism and synergy. The greenery punching through the dusty landscape reflects the shoe's Voltage Green Swoosh but that aesthetic callback is purely coincidental. It's the slow and often jumpy footage of Iannucci pushing and flickering on a barren highway, sometimes cast against powerline masts resembling crucifixes commingling with Jane's Addiction's "Three Days," that lay the tone.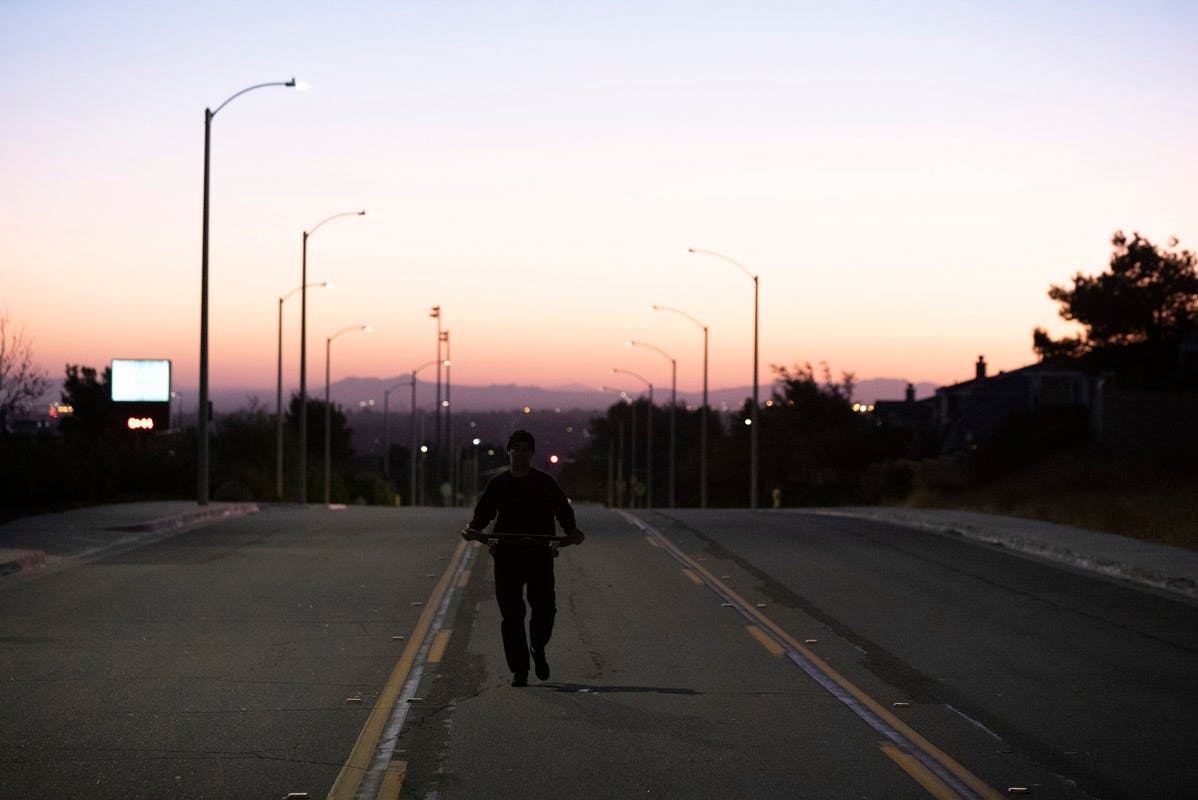 "61st Street" has its allusions to Iannucci's experience but on its own what's relatable is its honesty. Agnostic of theme, it depicts the humble battle for fulfillment that anyone who's skated can relate to—turning a stretch of pavement, a slight bump or a curb into satisfaction. Watching Iannucci spin a back 360 ollie off a curb cut is as fulfilling as his iconic one in Yeah Right! because you see the work that goes into skateboarding. Like Jim Greco's recent skate films Jobs? Never!, Year 13, and The Way Out, "61st Street" may come from a serious place but it's still light and it's still skateboarding.
"One of those tricks—just a little clip, actually—legit took three days to get a good make," he says laughing. "Skateboarding is no joke in your 40s."
The Nike SB x Poets Bruin Low dropped January 2 on the Poets website (and promptly sold out) and is now in stores.