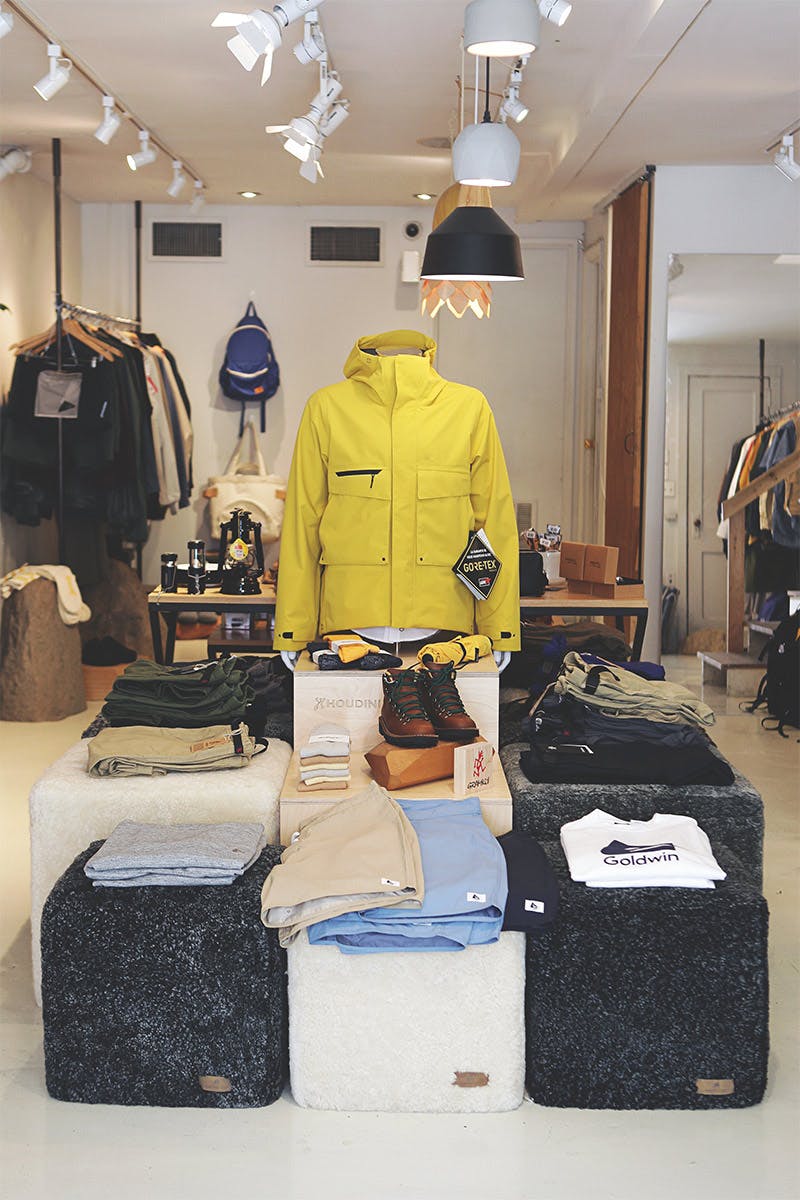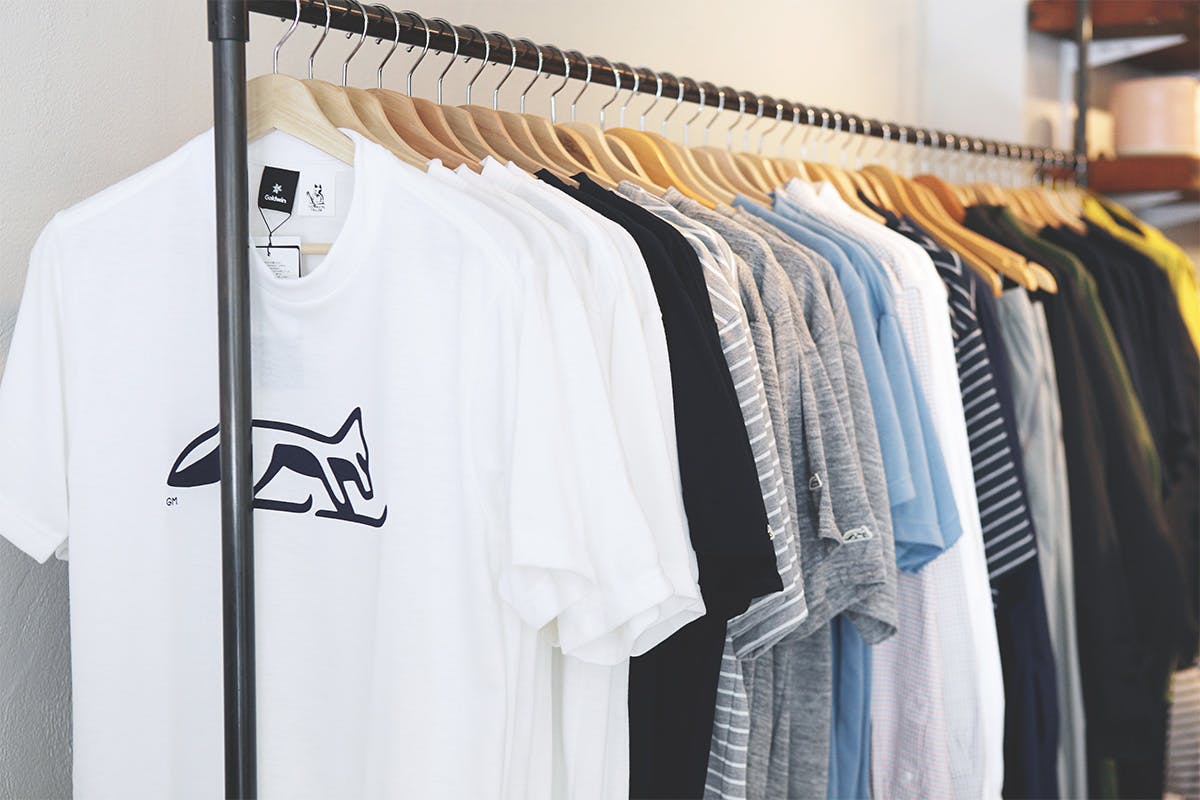 Brand: Goldwin x Geoff McFetridge
Season: Spring/Summer 2019
Key Pieces: Standout pieces include the lightweight 100% cotton shirts as well as the range of graphic tees featuring Geoff McFetridge's animal characters.
Release Date: Available now
Buy: Online and in-store until August 31, and at Goldwin's pop-up at Westerlind in New York until May 31.
Editor's Notes: Japanese label Goldwin has tapped artist Geoff McFetridge for the second time around for a capsule collection of summer staples inspired by Japanese nature. To launch the new collection, Goldwin has set up a pop-up shop at Westerlind in New York, which is open now until the end of the month.
With its origins in skiwear, nature has always been at the heart of everything Goldwin creates and the collaboration with McFetridge is no exception. As with the duos' first capsule in November, the philosophy behind this season's garments remains "lifestyle connects with nature" with the main source of inspiration being the wilderness and the great outdoors.
As a passionate skateboarder and outdoor enthusiast, Los Angeles-based visual artist McFetridge understands the brand's roots in the great outdoors. Respecting Goldwin's low-key aesthetic and penchant for the functional, McFetridge gives his own spin on the theme by incorporating graphical animals and nature in his signature style. For the previous collection, this took the form of a wild fox that the artist had encountered while skiing in the mountains of Hokkaido. This season McFetridge has extended his creature illustrations to include polar bears and wolves.
The unisex collection comprises a range of summer-ready garments designed with functionality and comfort in mind. Key styles include a lightweight jacket made from Cordura nylon, loose-fit shirts made in Japan from 100% cotton, a colorful selection of drawstring shorts and caps, and graphic t-shirts depicting various animal illustrations. Tying in with the theme, the color palette is dominated by grey, navy, white, and khakis. Decorating each garment are McFetridge's animal characters.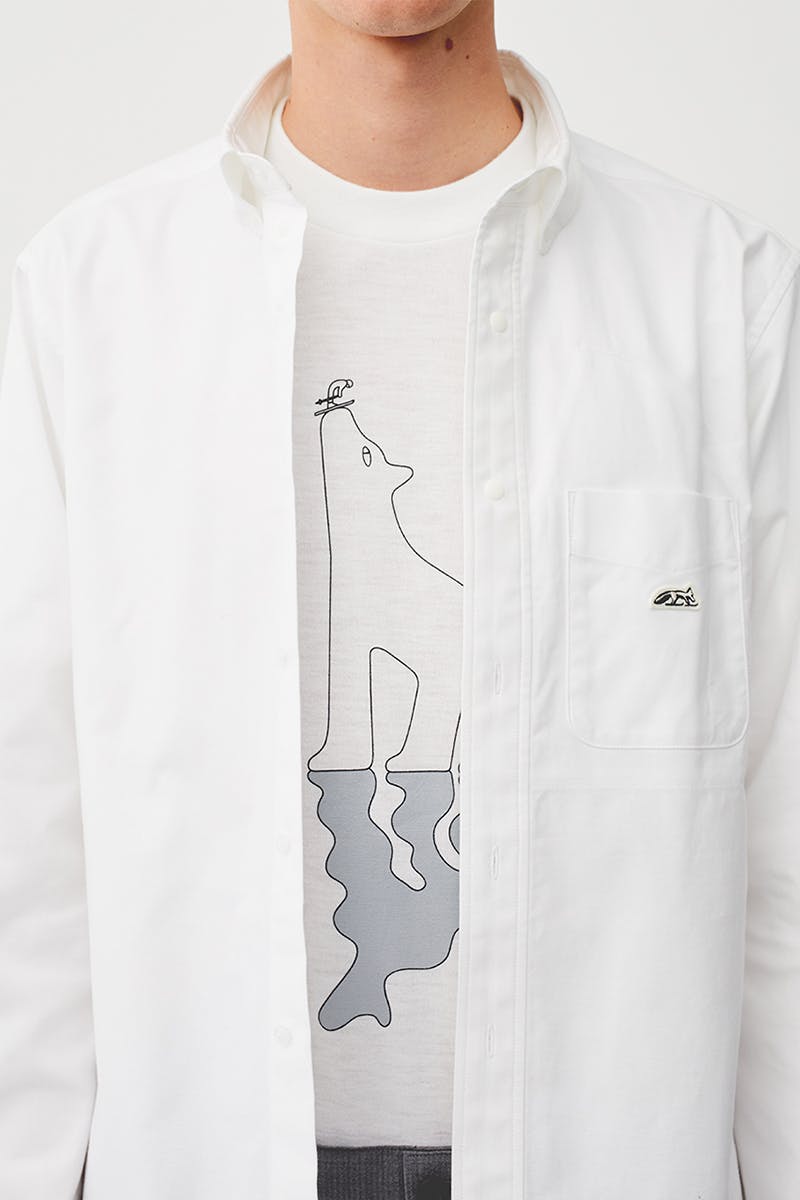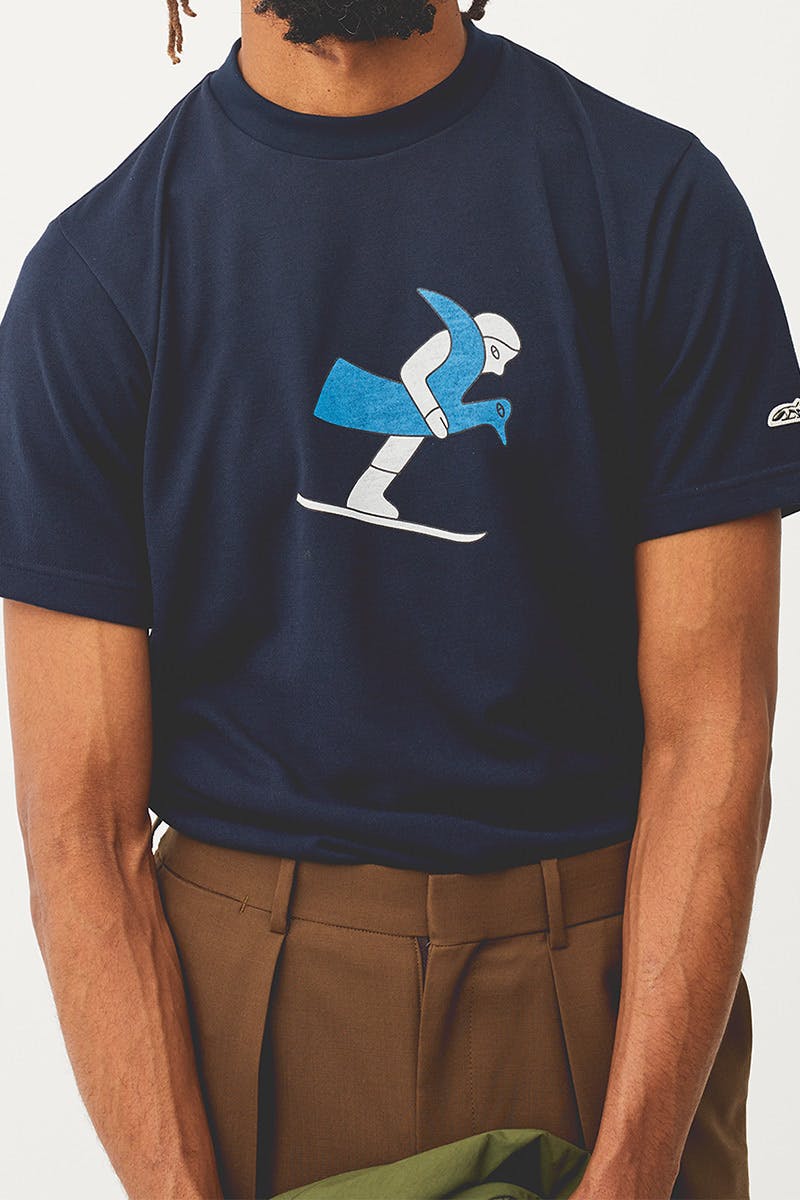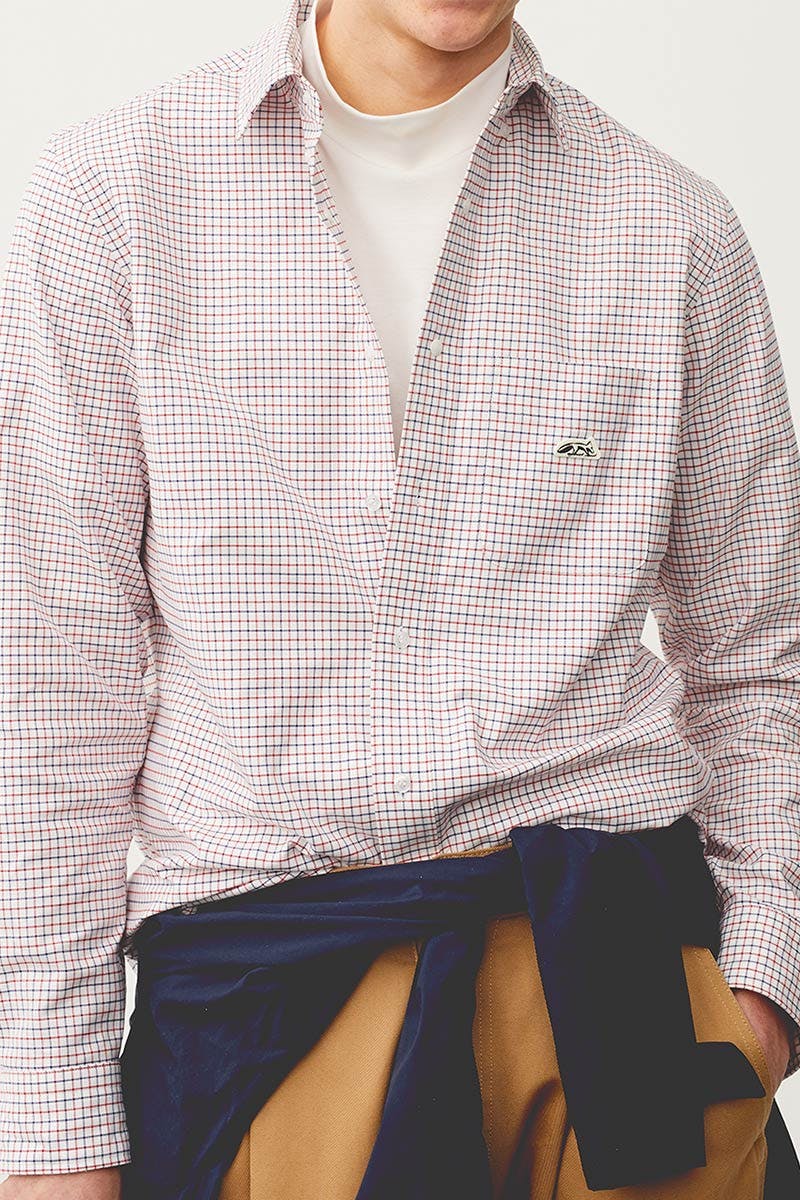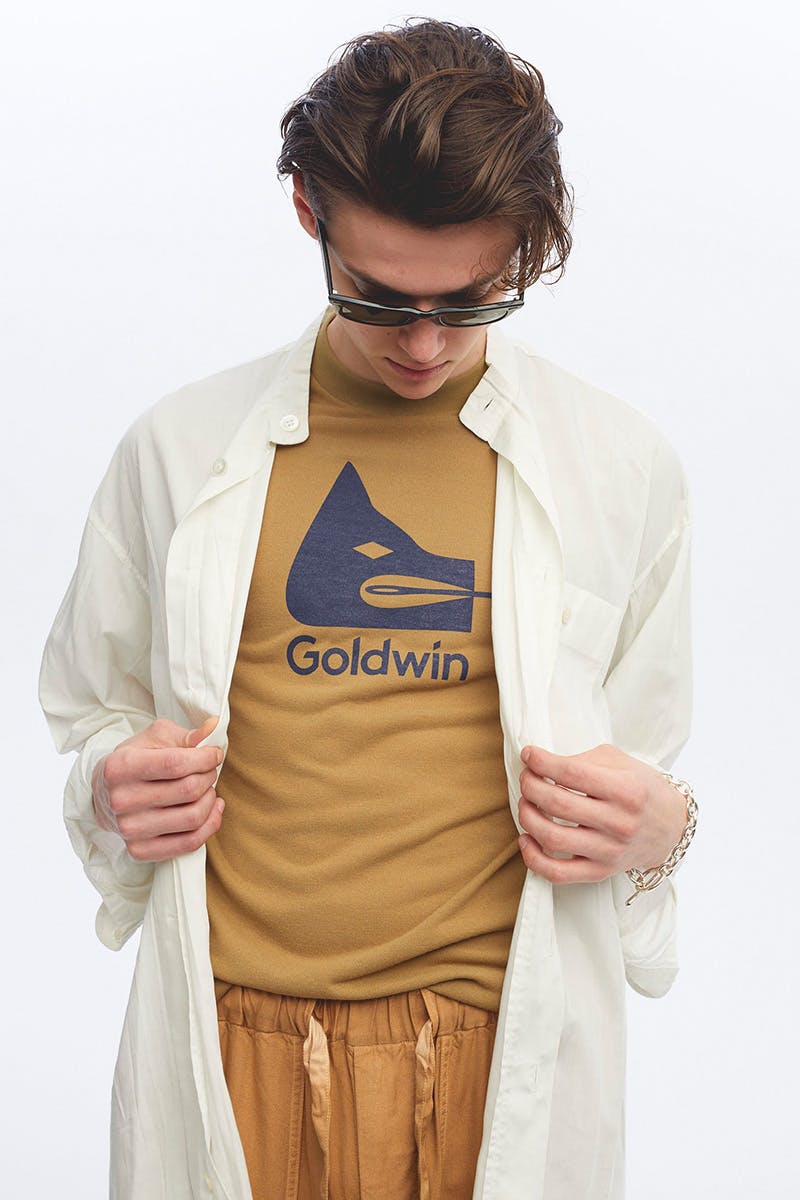 From now until the end of May, New York-based readers are able to cop the new collection from Goldwin's pop-up at Westerlind (pictured in the first gallery), located at 29 Spring St, New York, NY 10012. For everyone else, hit the button below to shop the collection online and stay up-to-date with all the latest from Goldwin on Instagram.