You know what's better than one baseball cap? Two baseball caps. Although when they're inexplicably joined at the seam, one baseball cap is actually probably better.
For Gucci though, mashing them into one wild hat is the way forward – well, for Fall 2022, at least.
Arriving as a part of its "Exquisite" collection alongside adidas, these double-sided baseball caps – which are available online now for £520 – feature the GG monogram on one side, and adidas' three stripes on the other.
And while, in fact, the decoration is pretty tame for the hat's design, that isn't the confusing part. The question that's been running around my head since seeing them for the first time is: how the fuck do you wear this thing?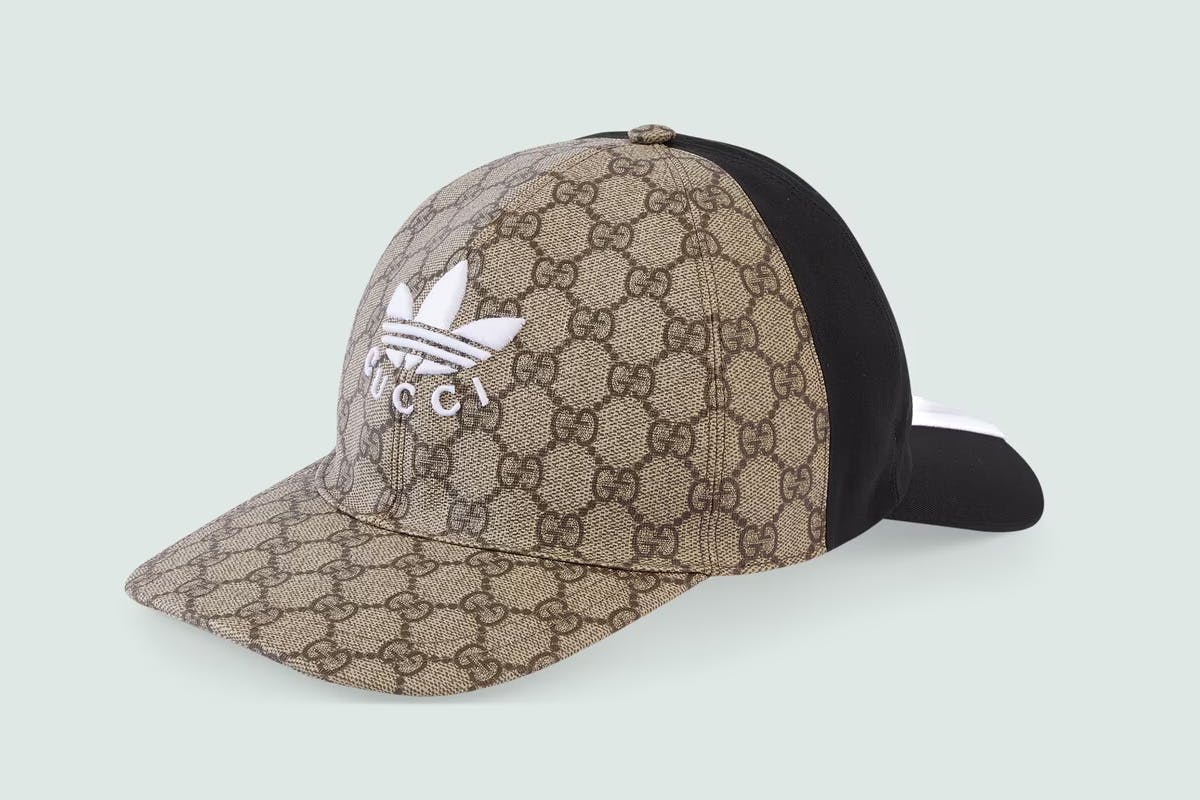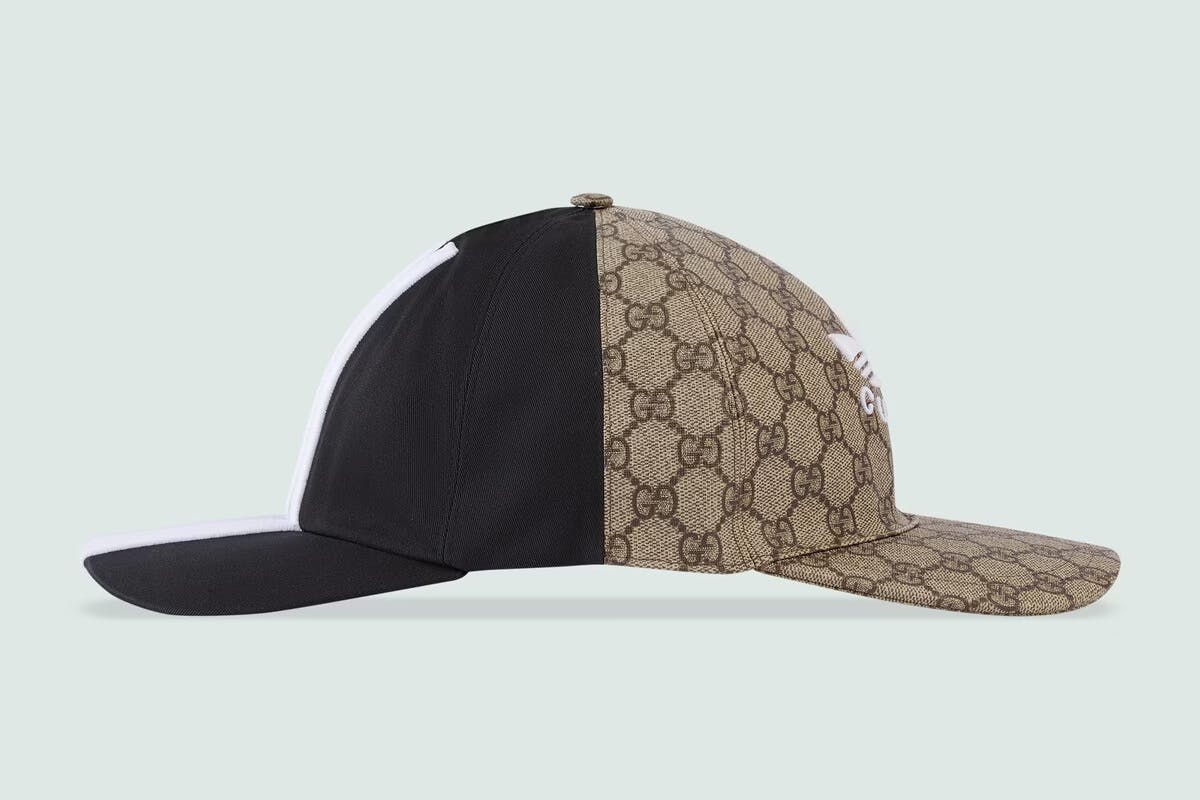 Front-to-back and you could be mistaken for a chavy Roman emperor, and then side-to-side could land you in jail, and rightly so!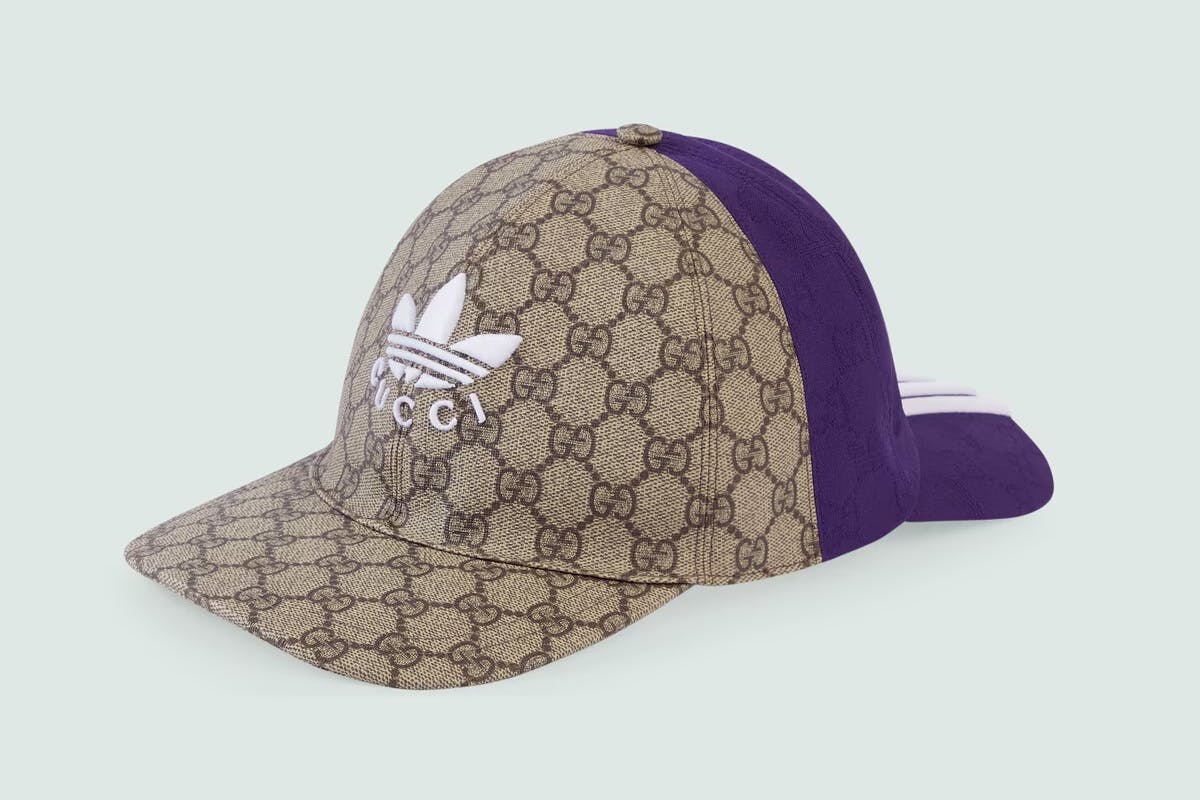 This is presumably just a bit of fun between the two brands, and a way of creating something you'll stick on your living room shelf and try on after a few drinks with some friends every now and then, because I see it in no other place.
Put simply, I'm yet to see anyone donning the double-sided cap look and looking like a boss, and I'm pretty sure I won't.
So for the time being I'll hold my judgment there, and stick to the old-age way of wearing just one cap at a time, and leave the double trouble up to the kids.
Shop our favorite Acne Studios pieces