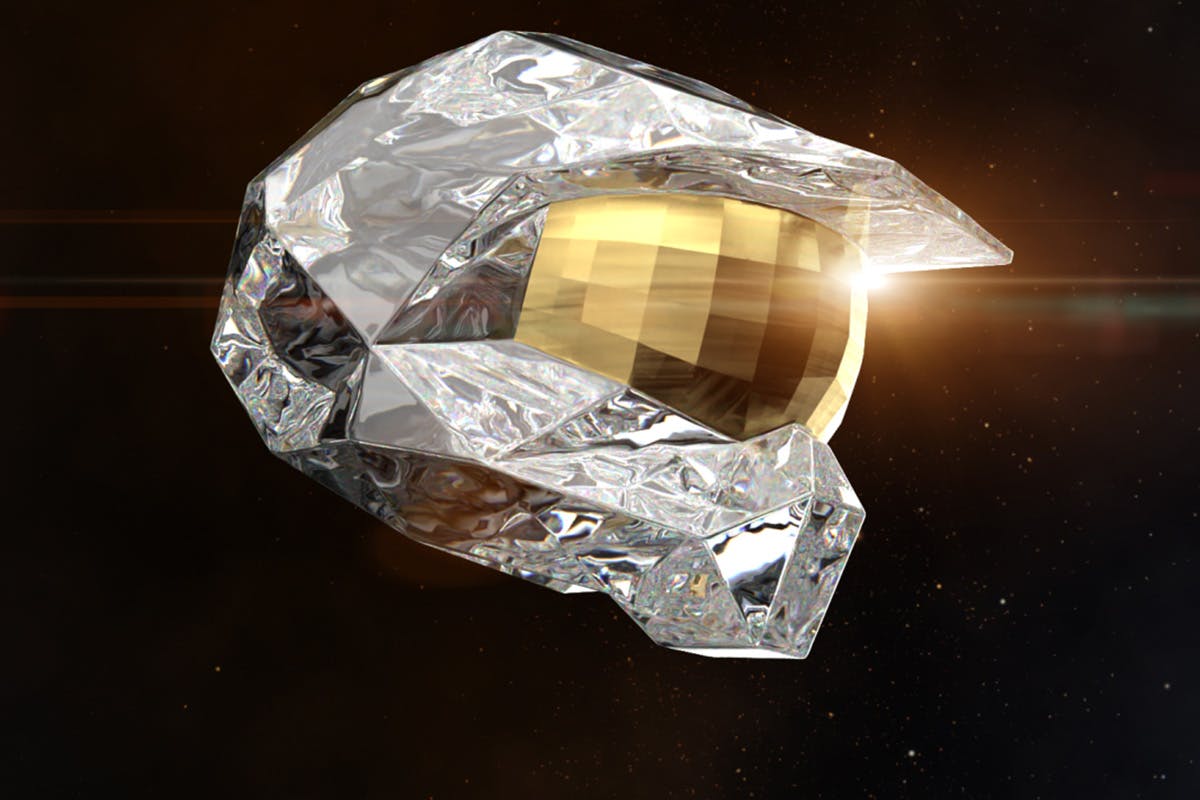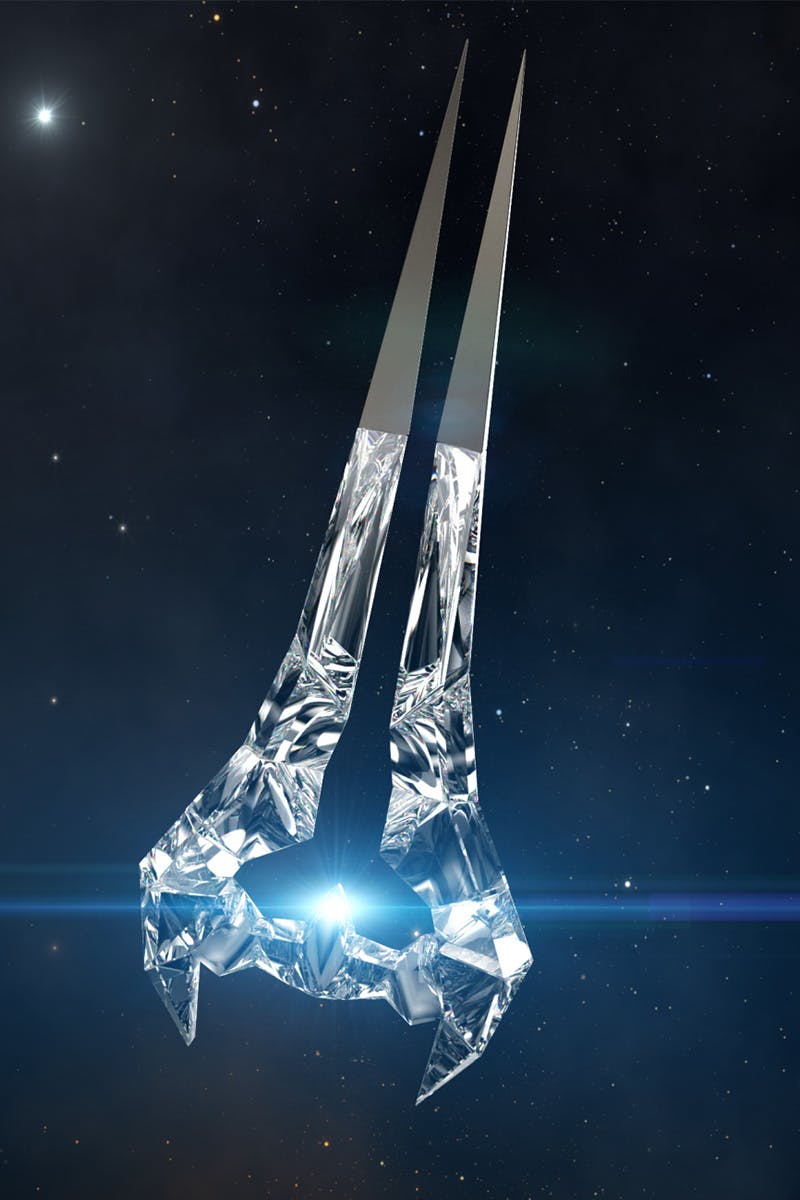 Master Chief; Sierra 117 is getting a makeover, not just for Halo Infinite, but in real life, too, courtesy of Swarovski's new crystal collectibles. 
Before we dig into this, I'll admit it – I'm a huge Halo nerd. I've put the hours into solo legendary across every game in the franchise (not you, Halo 5) and sunk my teeth into the lore. The three-year wait for Halo Infinite has felt like a lifetime, but knowing the game is just over two weeks away gives me great pleasure. 
To mark a new beginning for the flagship franchise, Xbox has co-produced a slew of special-edition products, including the limited Halo Infinite Xbox Series S.
Swarovski's partnership with Xbox offers something truly unique in the form of two crystal collectibles modeled on Master Chief's iconic Mjolnir Mk.VI helmet, and the unmistakable Energy Sword. 
The helmet has been crafted using a singular piece of crystal featuring 140 facets, while the Energy Sword features 204 facets from 13 different cut crystal pieces.
Michele Molon, CEO a.i. at Swarovski was quoted, saying: "At Swarovski, we know gaming is the future, and we are incredibly excited to be entering the gaming space with this partnership. The collaboration between Swarovski and Halo delivers adventure and mystery – it has been a pleasure to step into this fantastic realm and join with Xbox for the 20th anniversary of Halo." 
In recognition of Chief's iconic Spartan number, 117, Swarovski has created 117 sets of the crystal collectibles. 
Unfortunately, neither piece will be sold by Swarovski or Xbox. Instead, they will be available to the global gaming community via Swarovski's official sweepstakes and the StockX "Campaign for a Cause" benefitting Gamers Outreach.
Shop our favorite products