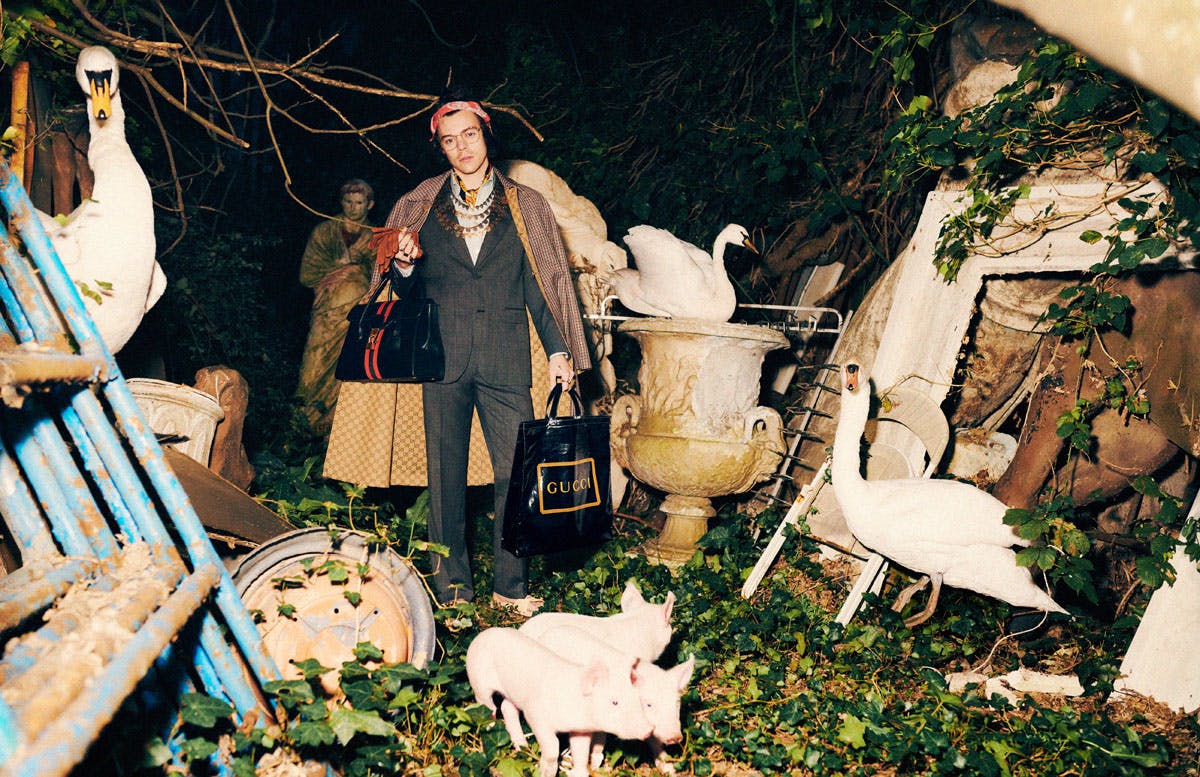 Cult filmmaker Harmony Korine has photographed Harry Styles for Gucci's Pre-Fall 2019 campaign. The promo shots continue Styles' relationship with the Italian fashion house, which the singer-songwriter wore for his showstopping Met Gala appearance.
With Styles starring alongside a piglet, a swan, and a bevy of Roman busts, the dream-like shots propose a laid-back and romantic vision of men's tailoring. Styled with a bandana tied around Styles' head and glasses, the new cuts feature long lapels on double-breasted blazers, a generous pant silhouette with monogram stripe, and a mixture of pool slides and white leather boots on foot.
Korine, whose recent stoner movie The Beach Bum divided critics, has shot campaigns for Supreme in the past, as well as directing videos for Rihanna, cult '90s flick Gummo, and more mainstream films such as Spring Breakers.