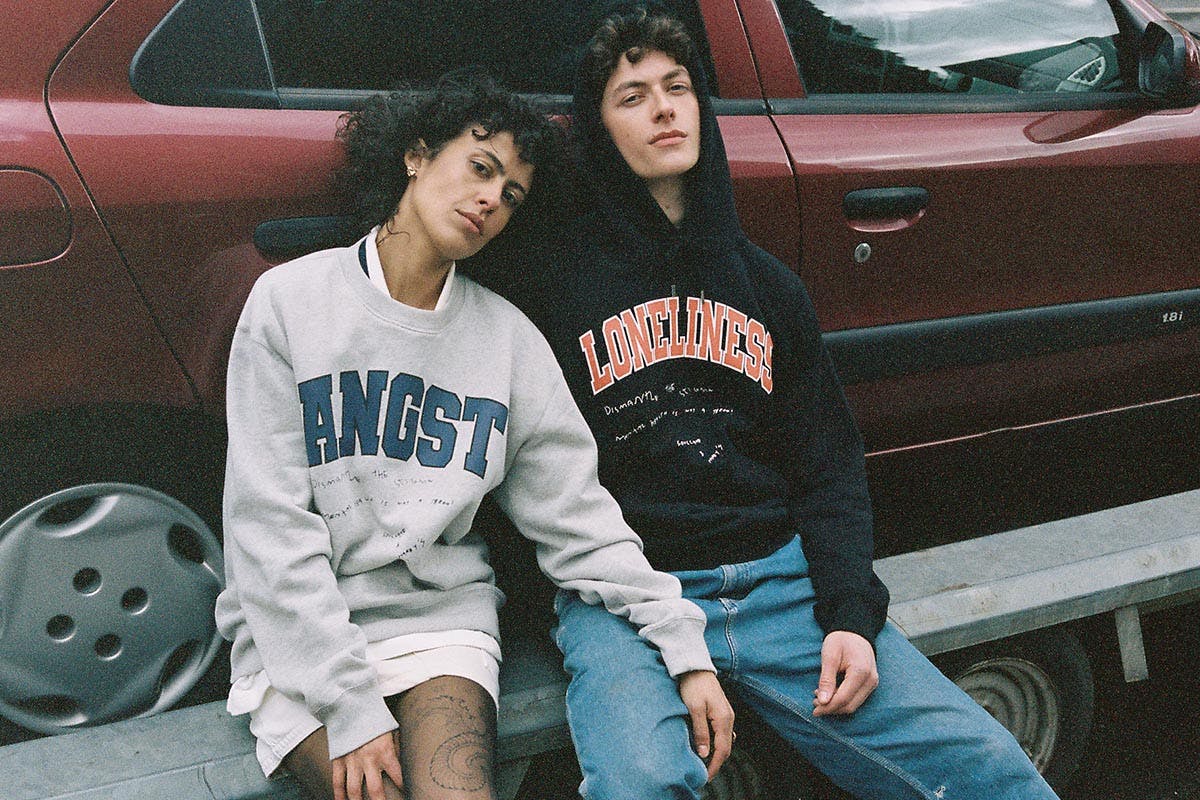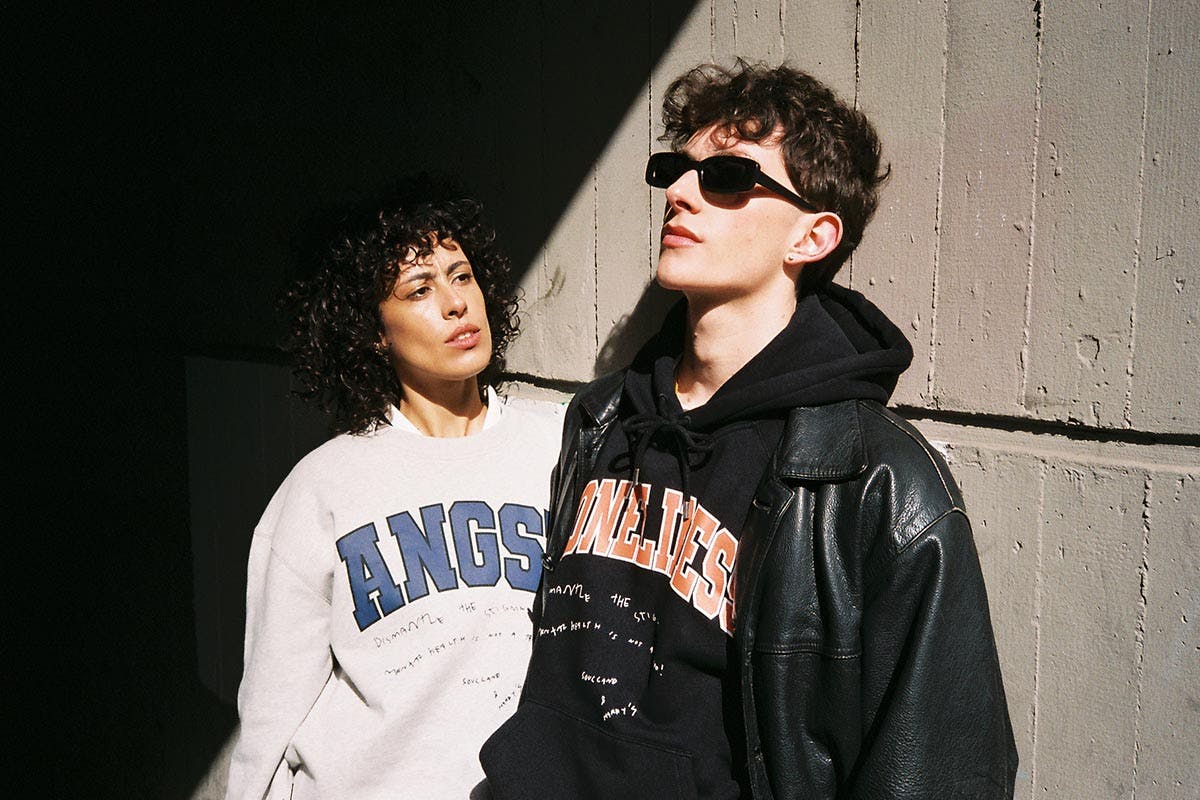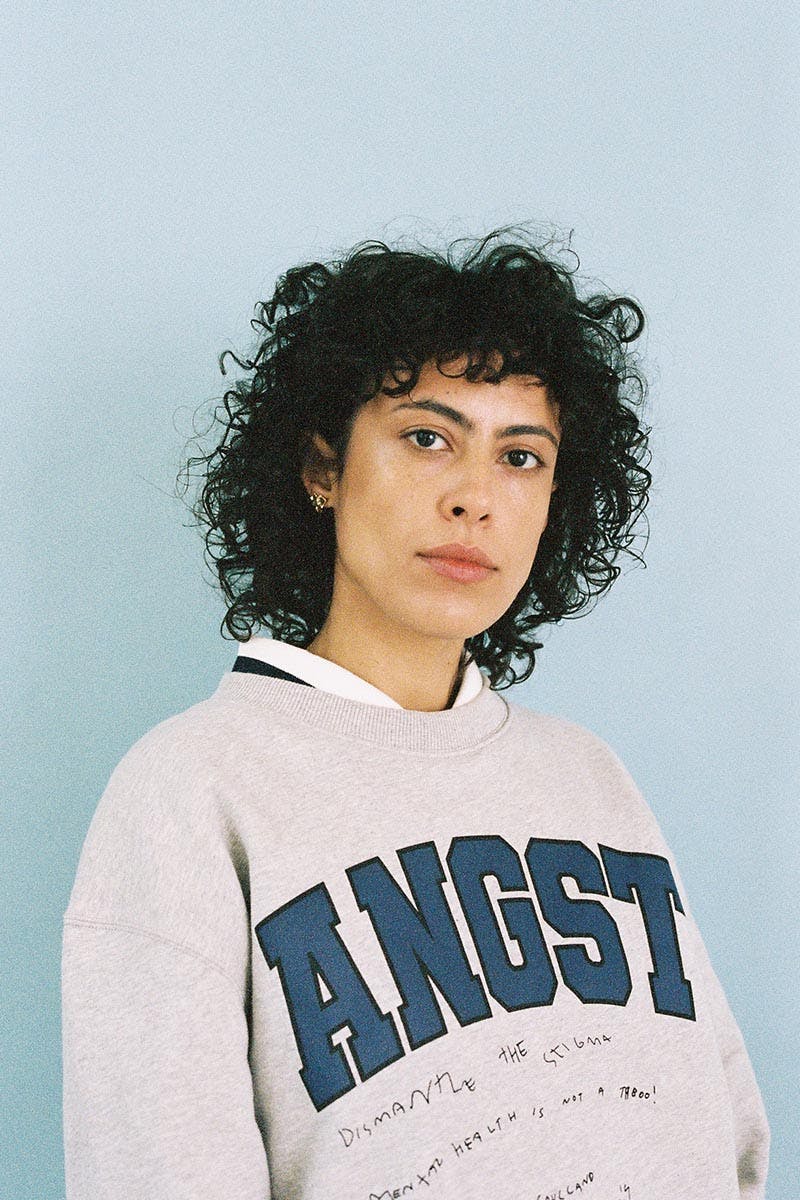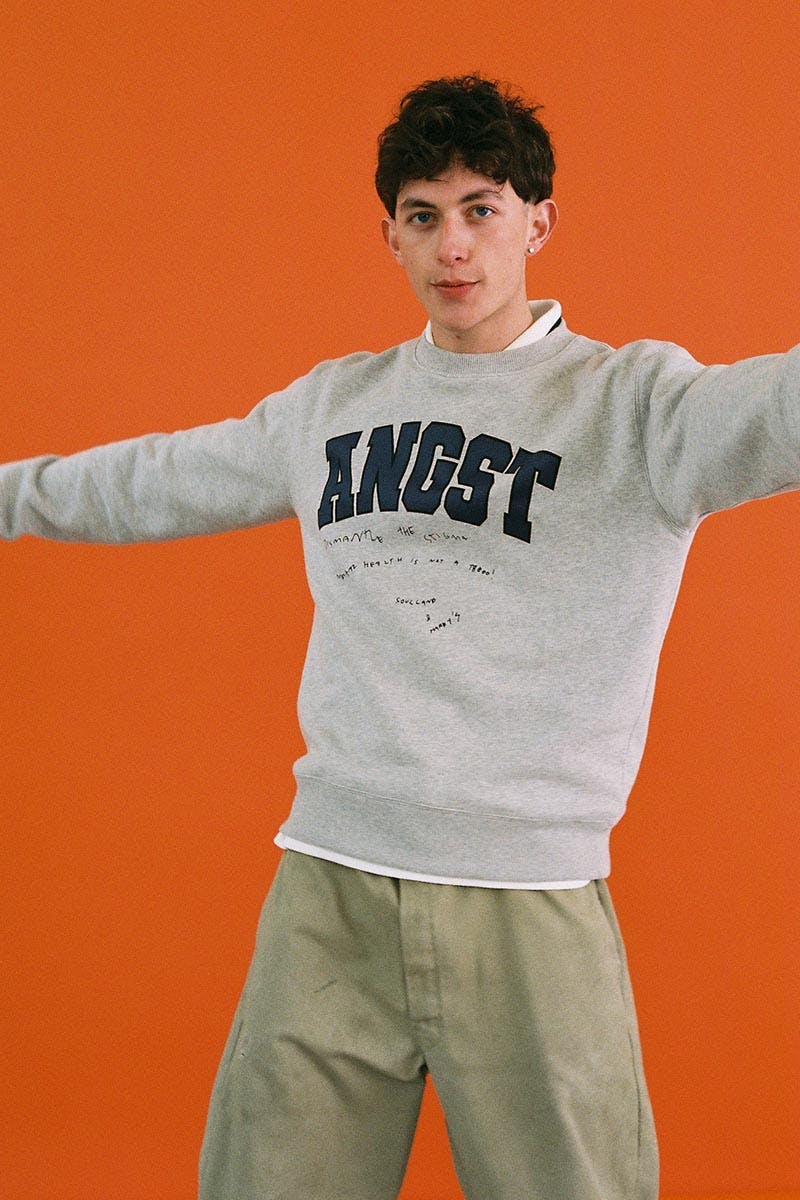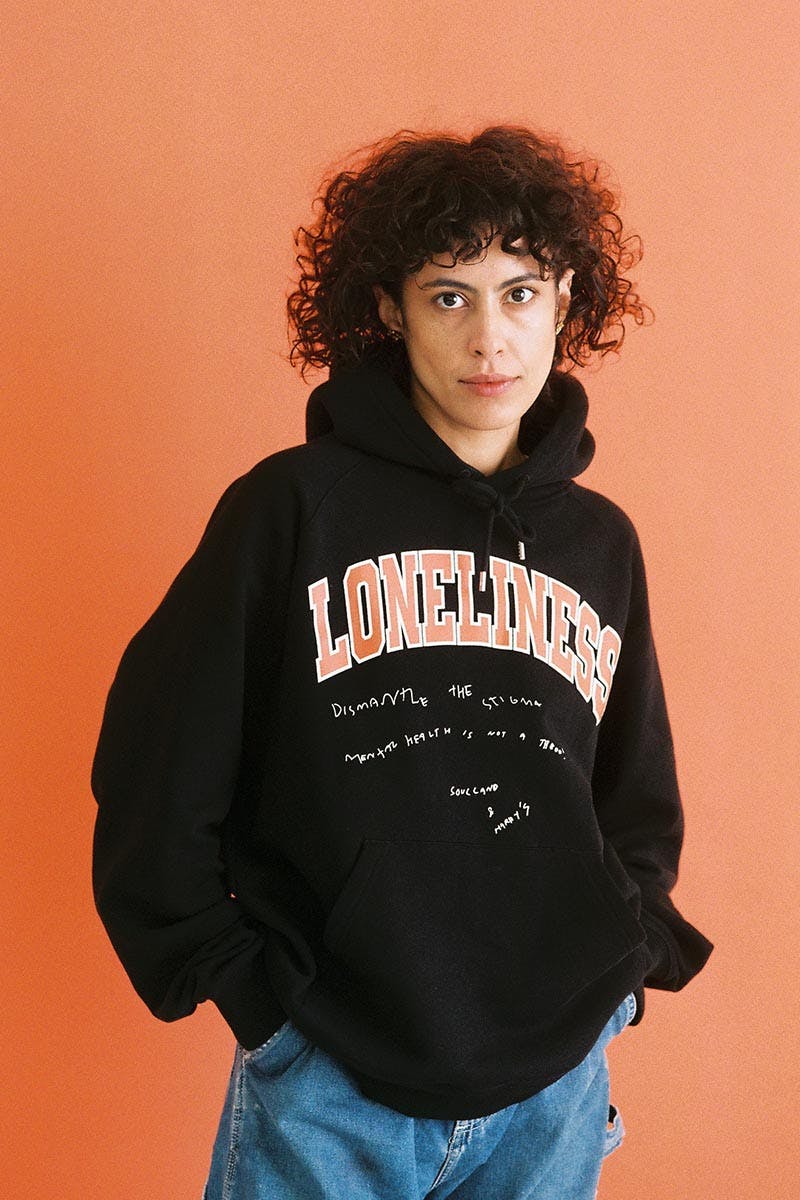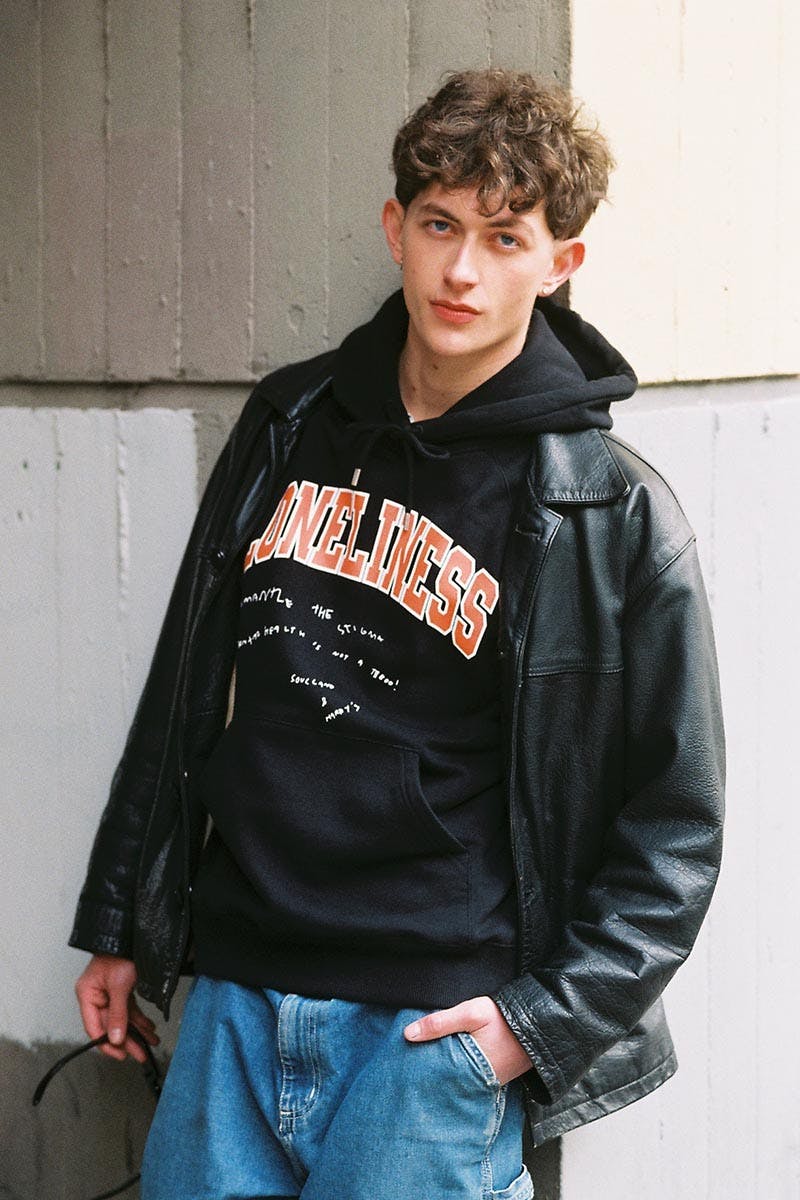 Mental health is not taboo – a universal truth in which Harry's and Soulland find commonality, coming together to deliver a two-piece capsule collection with the aims of driving conversation surrounding mental health, as well as celebrating Harry's first charitable partner in Germany.
Reread that first sentence again. Mental health is not taboo. Although discussions surrounding our internal struggles have made huge strides in terms of destigmatization, we're not all the way there yet. There's plenty more work to be done, and the more that we speak up on a personal level, as well as from a brand and societal level, the closer we'll get to that goal.
Doing their part to make these forward moves, Harry's has connected with Soulland with a joint mission to give the topic more visibility.
Taking Soulland's seasonless wardrobe essentials as the collaboration's canvas, the pair created two colligate slogan sweats. The first, a black hoody, features the word "Loneliness," while the accompanying grey sweatshirt reads "Angst."
Both are finished with a handwritten script that reads: "Dismantle the stigma – mental health is not a taboo."
The concise capsule comes as a celebration of Harry's first German charity partner, Freunde fürs Leben e.V., a provider of help and therapy options on and offline. This isn't Harry's first charitable outreach, as the company donates 1% of all sales to charitable organizations every year.
You'll find the two-piece capsule in three German concept stores and their online stores – Superconscious Berlin, MBCY Frankfurt, and BSTN Munich.