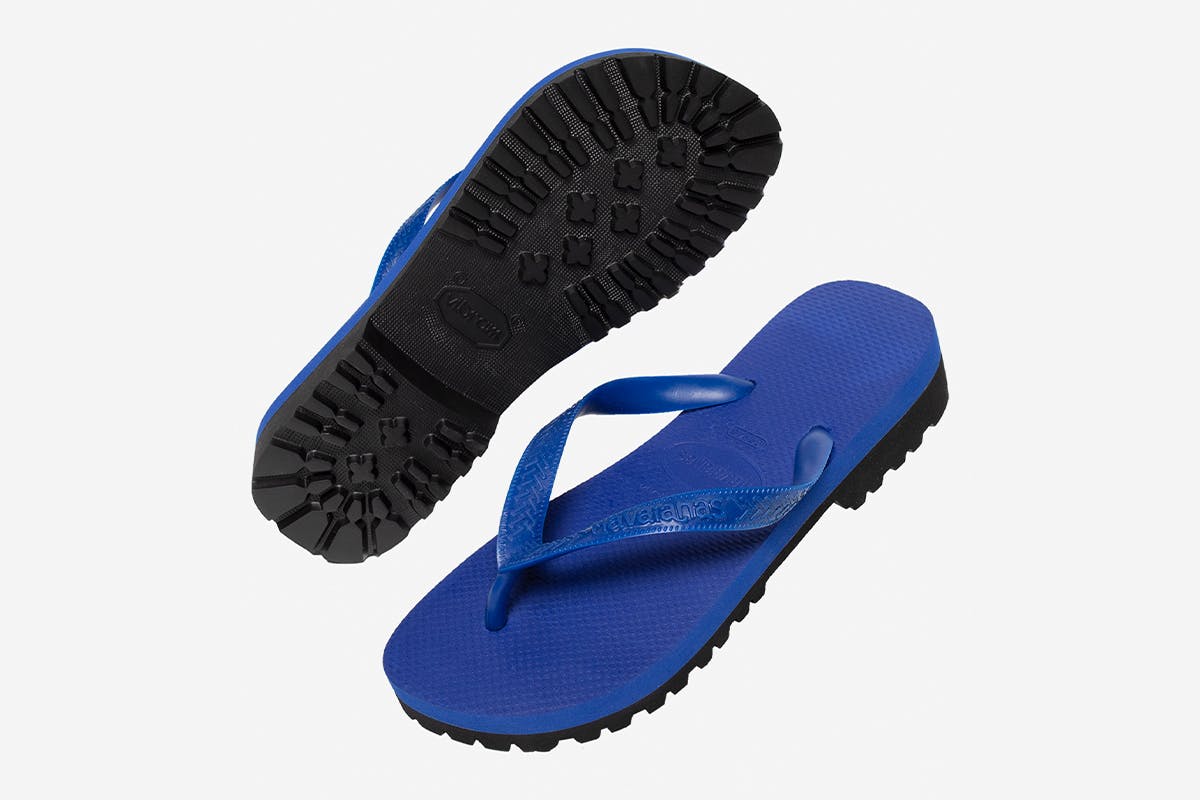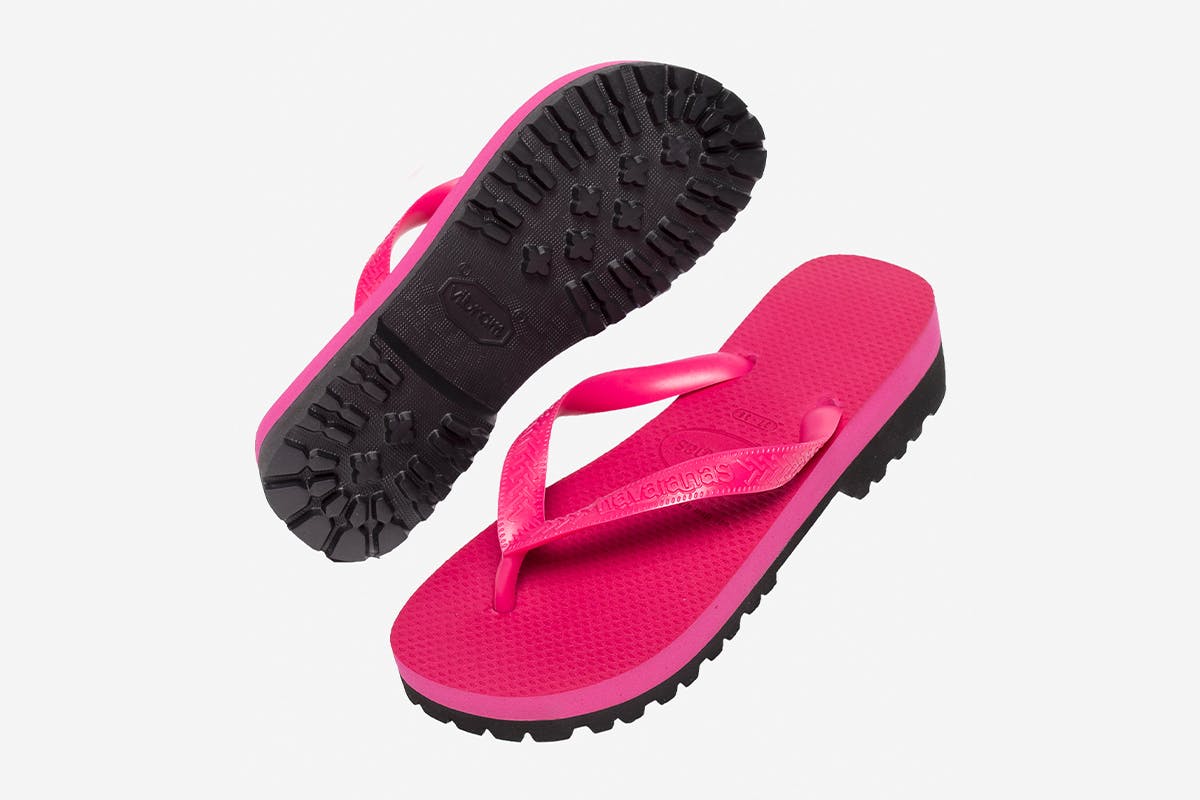 Brand: Havaianas x Vibram
Model: Top And Luna
Release Date: Available now
Price: €55
Buy: Online at Luisaviaroma
Editor's Notes: Vibram, the unrivaled leader in high-performance soles, has taken an unexpected step out of the backcountry and onto the beach through a collaboration with Havaianas.
The collection sees Havaianas Top and Luna models elevated, literally, with Vibram's robust, trek-ready soles. The Top, Havaianas' classic three-pronged flip-flop, is combined with Vibram's Betulla sole and comes in yellow, green, blue, and pink colorways. Meanwhile, the Luna, a more refined flip-flop with twisted straps, is paired with a bright red Vibram's Tweety sole.
The collaboration isn't one we saw coming, and we needed a second to wrap our heads around these hybrid sandals. But, considering we live in a time when trail runners can be worn on the runway and socks and sandals are deemed stylish, then why not have a trail flip-flop? After all, those pool tiles can get slippy.