Experience this story and others in the new issue of Highsnobiety Magazine, available from retailers around the world and our online store.
Like many artists, Hawa doesn't like interviews. So when her phone dies as we're getting started and a tropical storm threatens to disrupt the acoustics on my side, it's a perfect recipe for a "Mind if we reschedule" email. But we push through both technical and natural disasters – whether it's sheer willpower or the familiarity that comes with us both being West African (the storm outside my room in Ghana reminds Hawa of her own childhood in Guinea and Ivory Coast), that dreaded word "interview" quickly ceases to apply to our conversation.
Hawa admits she's too hard on herself, but it comes with the territory. "I am the beginning of everything, because I'm the first legacy here," she tells me over Zoom from her home in New York City. "When an African comes to America, we come here knowing that this is not our home. We're here to make our footprint, to make our legacy... Everything I do is so that my family's sacrifice wasn't for nothing."
Trying to live up to the lofty dreams of immigrant parents can resemble digging for gold, but Hawa is the gold. At age 11, she intercepted a letter to her parents she suspected was filled with bad news about her behavior – "I'm like, 'Bro, I'm not about to let them read this without knowing what this paper says.'" Instead, it was an invitation: the golden child from Conakry, Guinea had been selected for the New York Philharmonic's Young Composers program. "So I tell my parents like, 'I don't want to do this. I've always wanted to be an R&B singer. I don't want to be a fucking composer. What the fuck is this?' And you know how African parents are, they see the vision. They were like, 'No, you're going to do it.'" She enrolled and she excelled.
By 13, Hawa was touring the world and having orchestras perform her creations, but it wasn't enough to sustain her. She recognized that her musical grasp extended far beyond the philharmonic, and she couldn't shake the restless feeling that, creatively speaking, she needed to go somewhere else. After a few years, she cut ties with the world of classical music to focus on her own art. "At the end of the day, I don't want to be a composer. I want to be a musician that's singing about love and all of that cute, funny stuff." Outside the world of classical music, the rules aren't just different, they no longer exist. And Hawa knew she had to take full advantage of that: "You can't make music if you don't know your sound. Because you're always going to sound like the next mans. You know what I'm saying? So I took a break. I didn't make any music, none at all," she says.
"At 17, I went back to making music and I started learning how to record myself and all that. Then I got signed to 4AD." How do you land a record deal right off a hiatus with a portfolio of classical music? "I thought it was weird too, because at that moment, a lot of labels and brands were hitting me up about music. And I had never really started seriously releasing my music, except like a few snippets on Instagram." If anything, the buzz helped her realize she was on to something, and she decided the timing was right to sign with the independent label. "I'm a true believer in playing your cards right. If you think about it, if I were to go to [a big label] at that time, it'd be very hard for me to actually move up, because there's so many other, bigger talents there that are already dominating that game [...] I'd rather go to a place where they let me be free, and let me be the musician I want to be, than to go to a place where they're like, 'Yo, we need a bunch of hip-hop tracks out today,' or, 'A bunch of R&B tracks out.' I don't want that."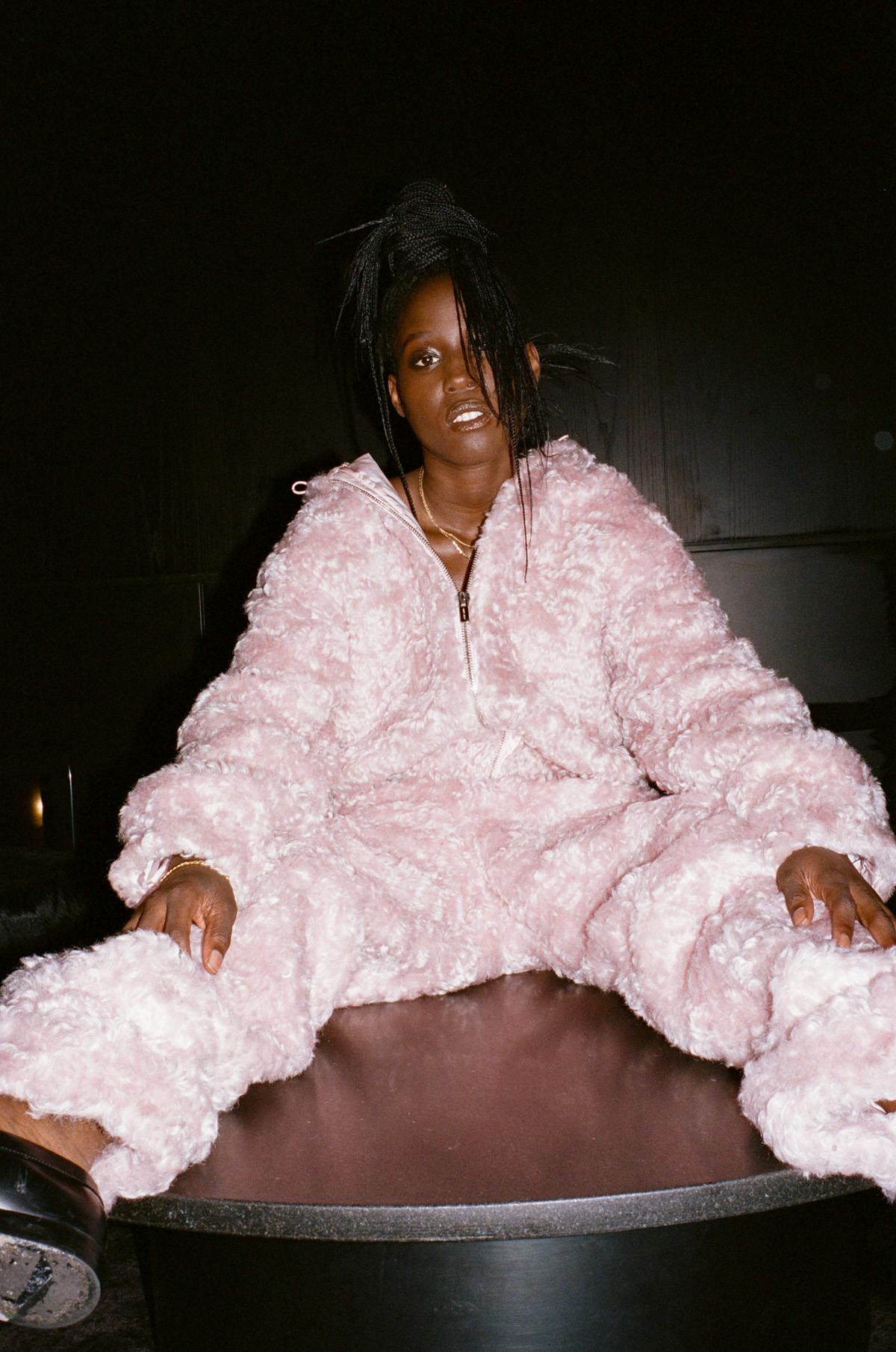 Fittingly, Hawa's music also refuses to be boxed in. "I truly can't describe it, because my music is based off how I feel. And when I don't know how to describe how I feel, I just go in the studio." In 2018 she released her first single, the suspenseful, slow-burning "Might Be." A far cry from her time in the philharmonic, the song signaled the arrival of something deeper, darker, moodier, and with an infinitely more rebellious edge. Across a slew of singles, Hawa honed her unique sound, pushing the boundaries of R&B and trap. Sing-rapping in that curious Guinean, French, German, and British accent (an amalgamation of her past lives), what Hawa does is new; unheard of.
In 2020 she released her first prolific body of work. Her debut EP the ONE allowed her to stretch her legs and experiment, especially in its more offbeat, cheeky exercises which magnetically portray an artist who can't be defined. One moment she's dropping bars about choppers in her waistband and rocks on her wrist, the next she's a teenager in love. Her lyrical unpredictability is fortified by her compositions. She might not want to be referred to as a composer, but the skill is innate. Together with producer Tony Seltzer and a small group of beatmakers, Hawa brings together a symphony over the eight-song collection, manipulating her vocals into intricate melodies and unexpected pitches, layering genres until they're unrecognizable. the ONE dropped just as the pandemic reared its ugly head, and for any other artist dropping their first tape, this moment could have been detrimental. But things usually end up working out for Hawa.
"When I released [the ONE] I was so scared. Not because of the pandemic or anything, just that this was my first time doing a full project," she says perched in front of her phone. "Because I don't give a fuck about being famous. I don't give a fuck about making money. All I care about is being respected in the field that I'm in. That is the most important thing to me in the world, respect for my art, and for me to dominate."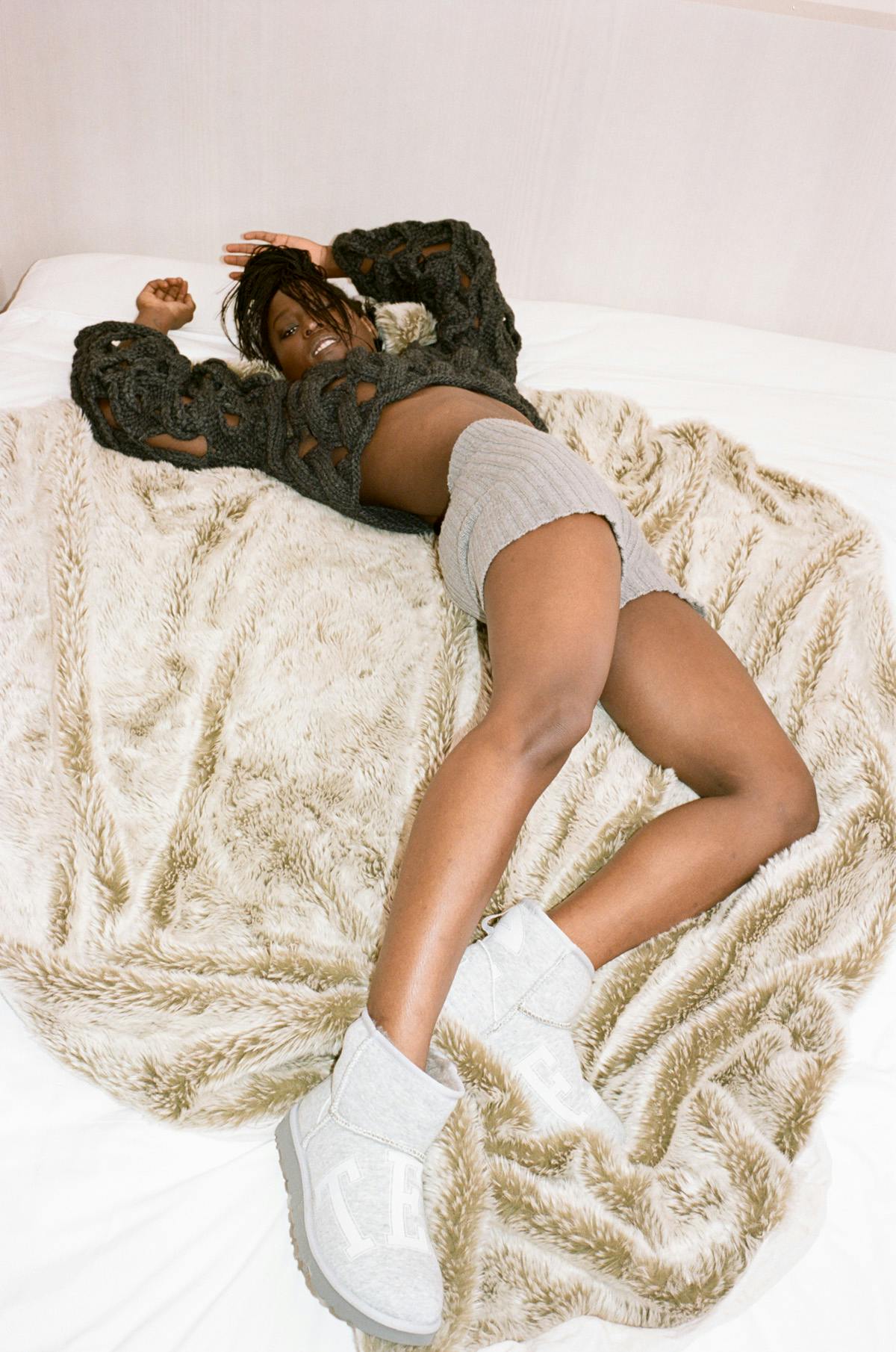 Nonetheless, she's managed to secure the respect of the creative industry. For example, Telfar's a fan. Not only has he supplied wardrobe for her music videos, but Hawa even closed out his AW20 Pitti Uomo show with a live performance of her song "MY LOVE." The performance wasn't planned – "It just happened," Hawa says, and I get a sense this applies to her life more broadly. "Everything in life that I try to do is very genuine. I don't force anything." Later, she nonchalantly rattles off a list of music credits: "I've had my music on the HBO show I May Destroy You. I've written songs for brands, off the top of my head – Burberry, and I just composed the new North Face campaign." And we're not speaking of luck, it's Hawa's transcendent energy that pivots her towards what is hers every time. "It's not about how much money you can make. It's about the opportunities that you can get, that's the most precious thing in life," she says seriously.
"It's mind-blowing to me when I think about everything. And I'm just like, 'I don't know how I ended up where I am in life,'" Hawa marvels. So how does she do it? When she reflects on the process, it really boils down to this: "Lose all fear."
Head here to get a copy of the new issue of Highsnobiety Magazine.