It's about time that Hed Mayner had his time in the limelight. The Israeli designer and Karl Lagerfeld Prize winner is one of my all-time favorites but his dramatic silhouettes and relatively low-key presence present an obstacle for the uninitiated.
Hopefully Hed Mayner's Fall/Winter 2023 Reebok collab marks the start of a new era, one in which everyone is wearing Hed Mayner (or at least open to the idea).
Mayner's collection often includes leather footwear of his own design but Fall/Winter 2023 marks the debut of his first-ever proper footwear collab, as Mayner appropriately tackles Reebok's Classic Leather alongside two styles of Reebok tracksuit.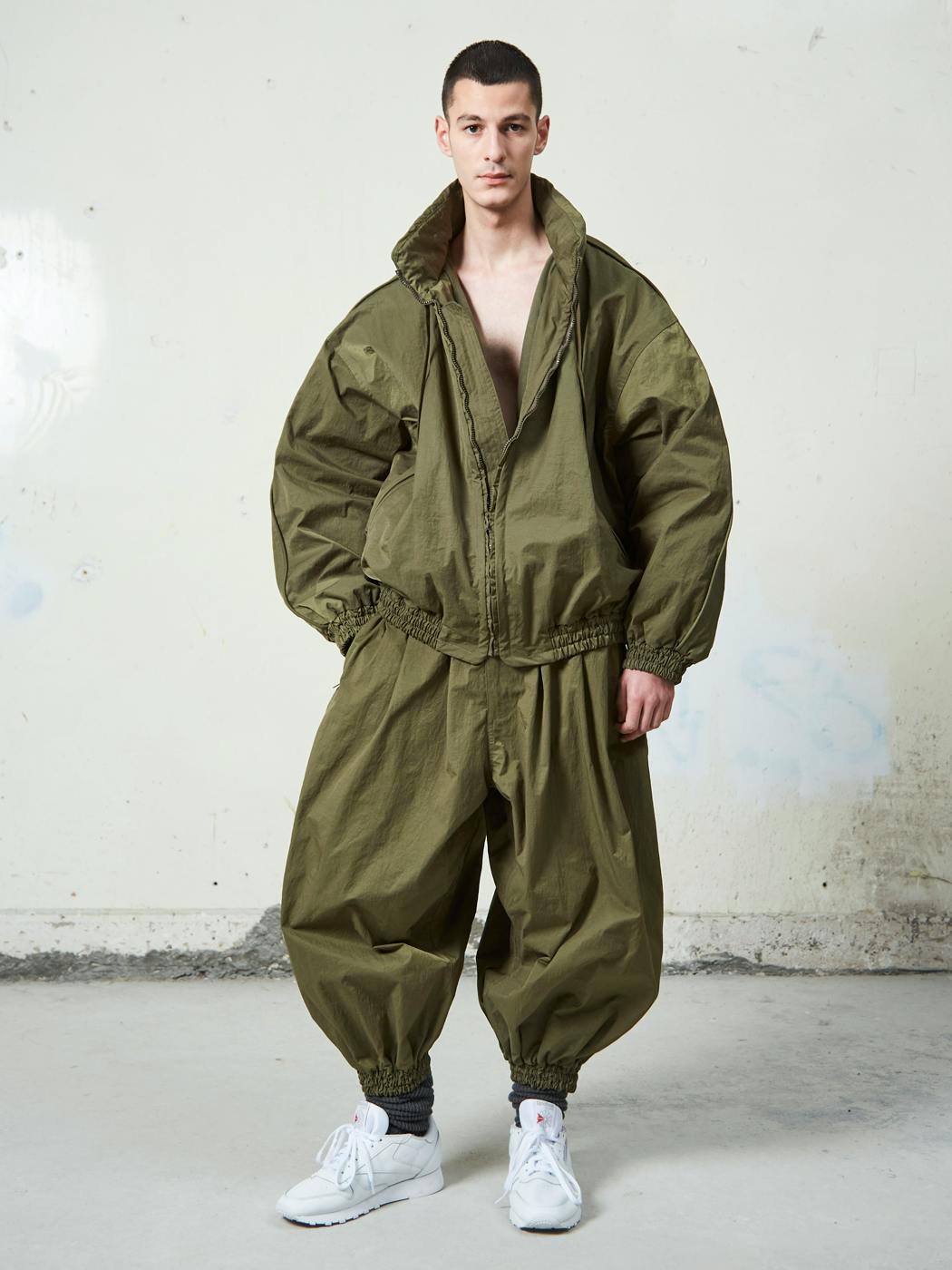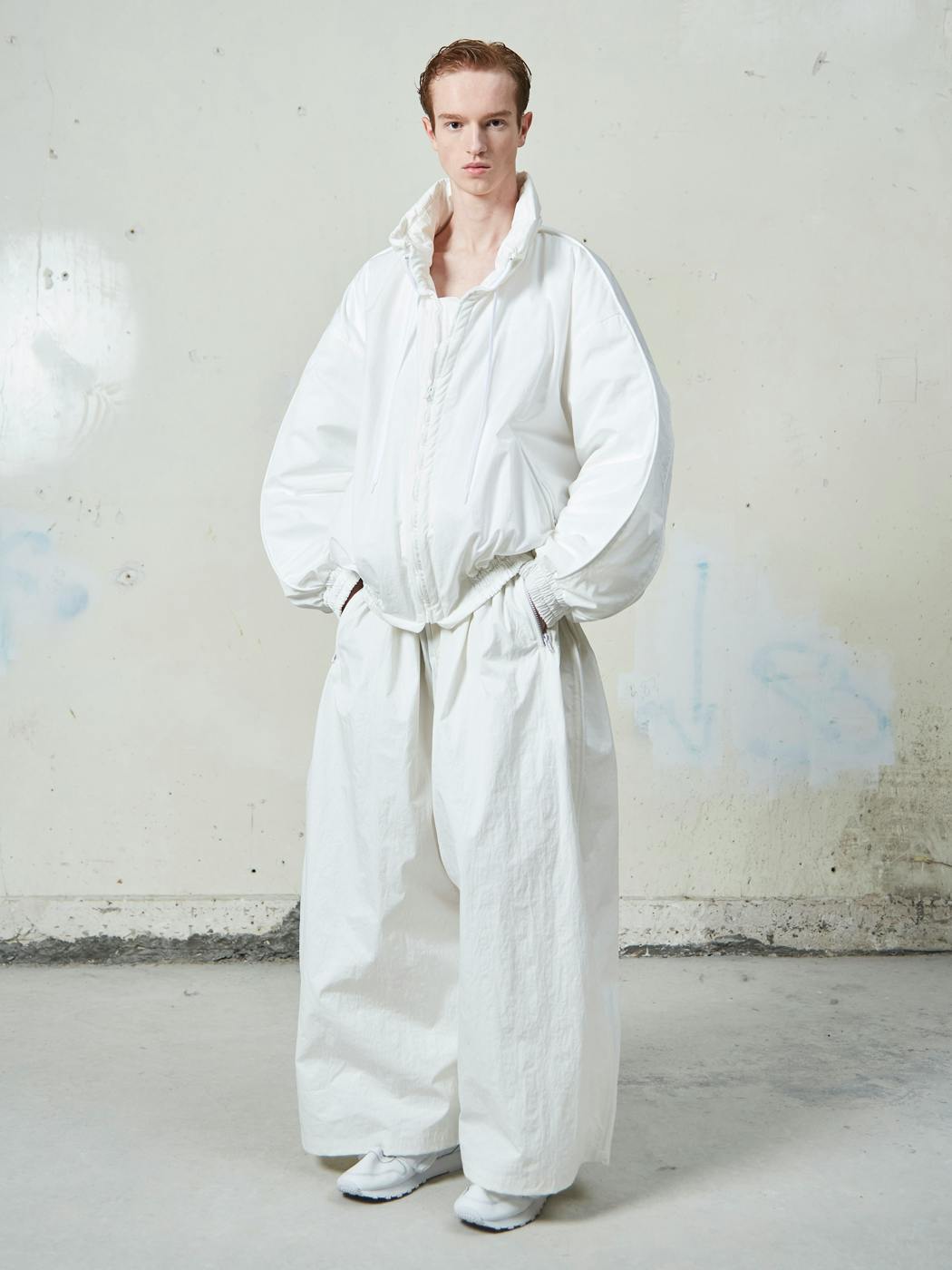 The main event are the shoes, which are less of a collaboration and more of a customization. Hed Mayner washed the inimitable all-white Classic Leather by hand to soften the leather uppers, and then bent each pair to taste.
Toeboxes are flattened, tongues are shoved across the forefoot, and the laces have been removed to create a kind of open-air sandal.
Mayner's FW23 Reebok tracksuits are of a similar design, in that they're at once familiar and alien.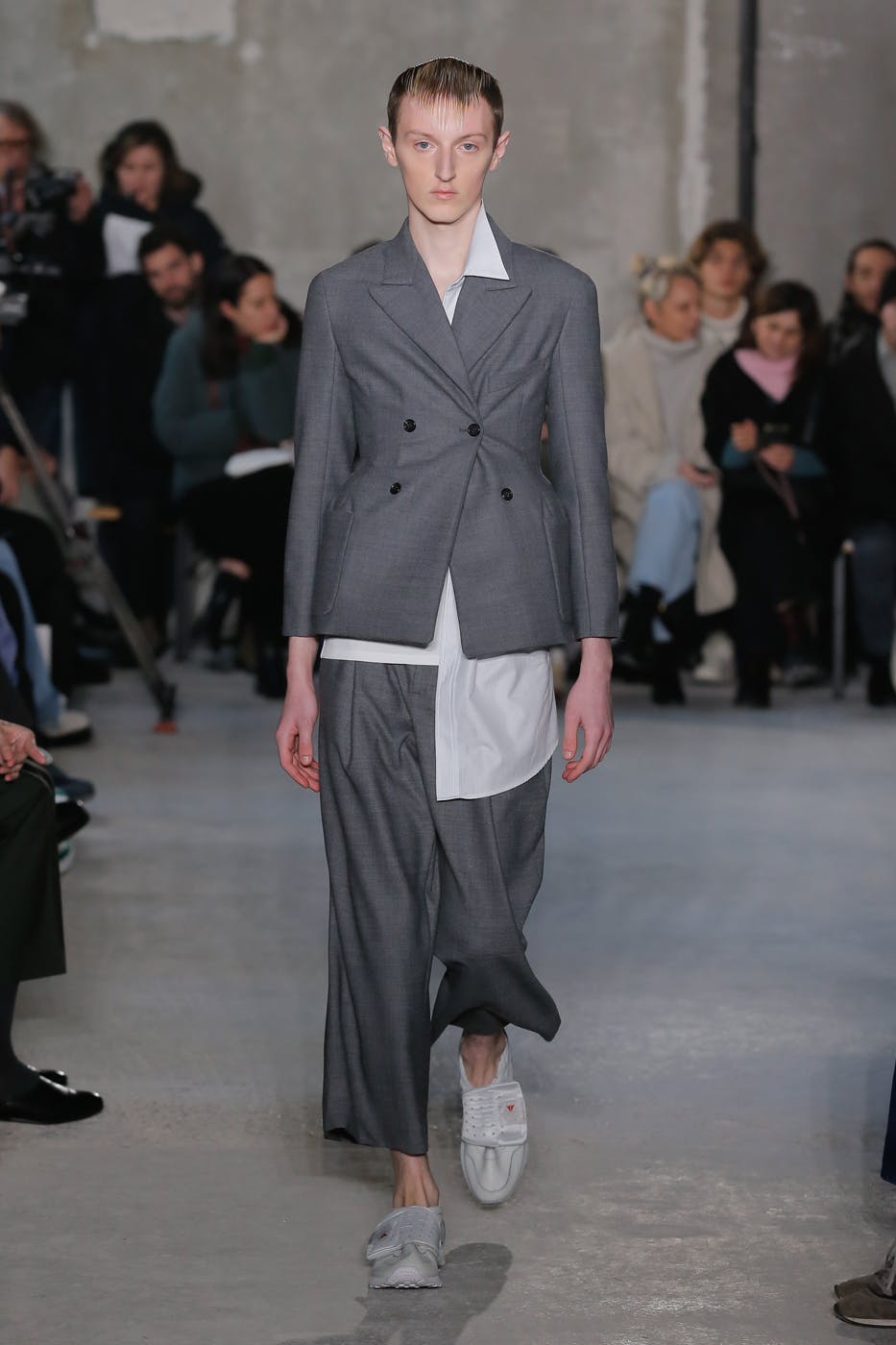 The track jackets' shape is of a classic sportswear blouson, wide and short, but with exaggerated volume, collars, and piping for texture.
Another Hed Mayner x Reebok jacket, meanwhile, sports cargo pockets aplenty, designed to fit atop the track jacket thanks to dropped shoulders and a cinch-free waist.
Like the other items, Hed Mayner's Reebok track pants are made of a lightweight wrinkled polyester that's swishy and soft, cut huge for the drama and snug at the hem for security.
It's not for the faint of heart but neither is anything else in Hed Mayner's Fall/Winter 2023 collection and that's what I like to see.
Hopefully, his Reebok partnership gets a few more eyeballs on the Hed Mayner brand and a few more people interested in expanding their own vision of style.