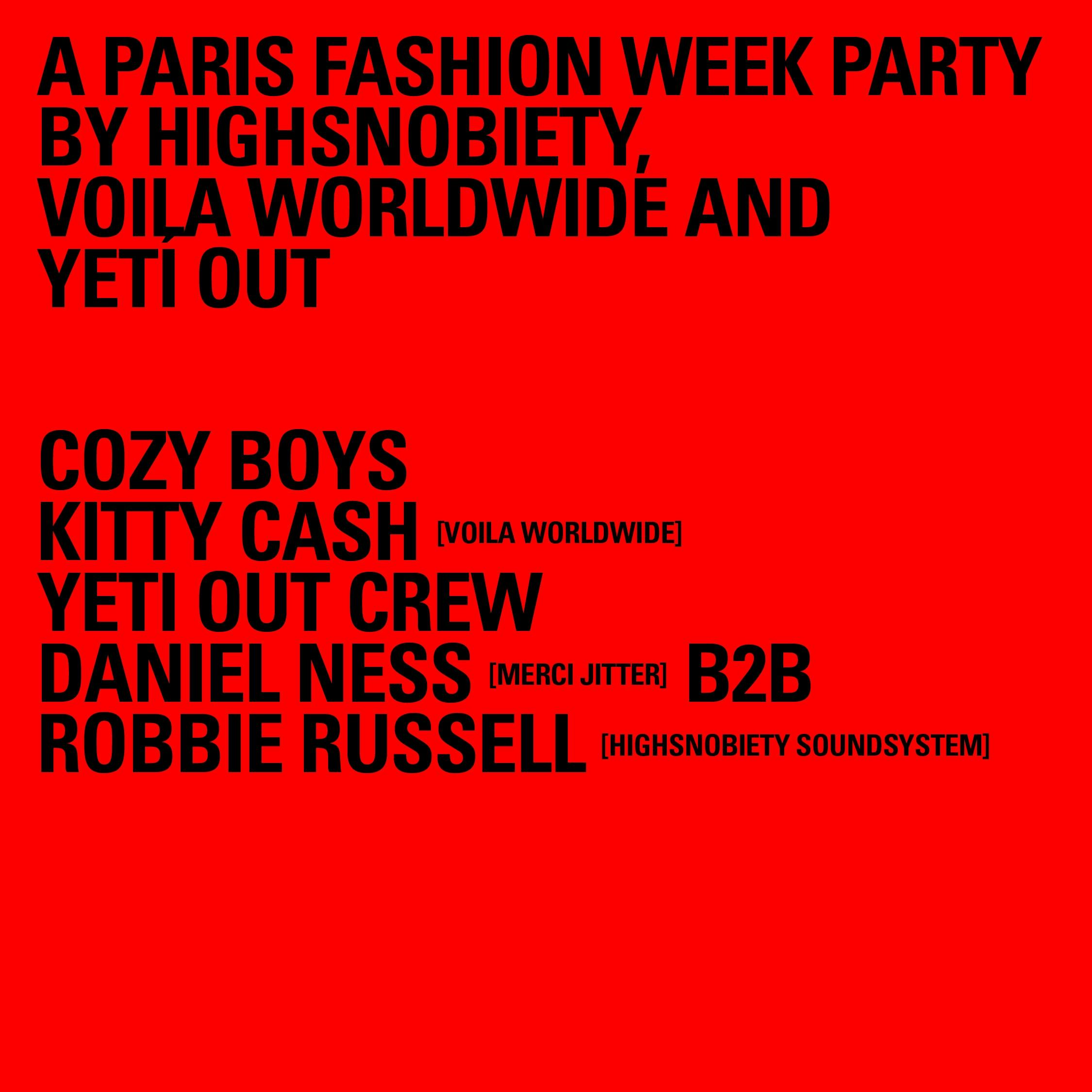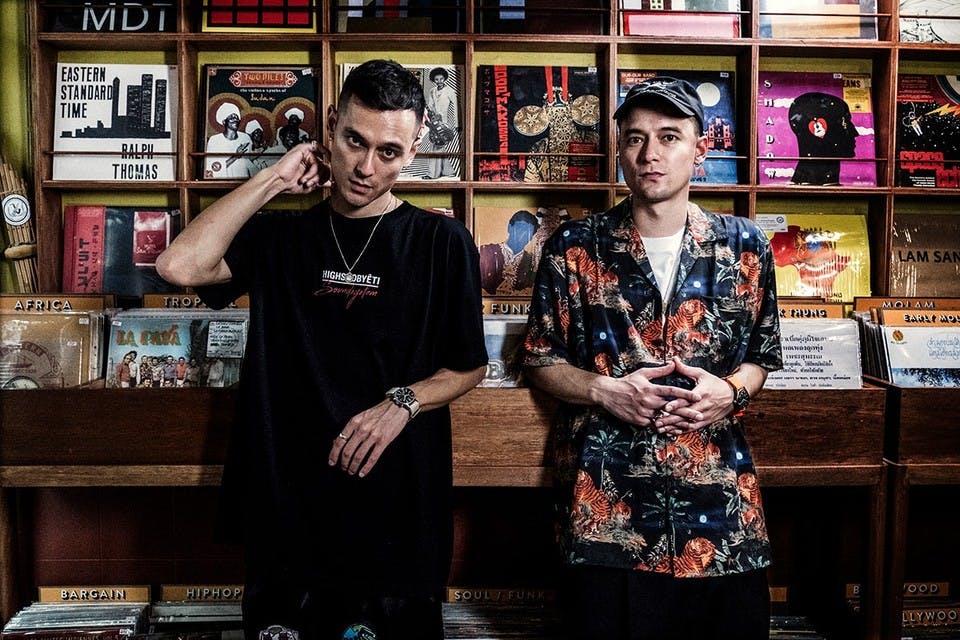 We've joined forces with Kitty Cash's Voila Worldwide and Hong Kong collective Yetī Out, for a Highsnobiety turn-up at Parisian nightclub JĀNGÄL, on Friday, June 21st. RSVP Here.  
Joining us in the intimate, central Paris spot, is globetrotting party-starters and A$AP affiliates J.Scott and Lou Banga aka Cozy Boys, international nightlife icon Kitty Cash and Hong Kong rave ambassadors, Yeti Out.
The event- although open to anyone attending the myriad of shows- pop-ups and events in the packed PMFW schedule, is an all-night after party for our release of Short For Magazine Issue 5 - curated by Jun Inagawa, and launched in close partnership with our friends at CIFF Paris. Highsnobiety Soundsystem will open the night, with a guest appearance from producer / DJ Daniel Ness - Sound designer for our immersive, multimedia exhibition of Inagawa's anime / hip hop inspired artwork at the CIFF showcase space.
RSVP to AFTER PARTY here, and take a dip into our archives to find out what went down when we last caught up with Cozy Boys, here.