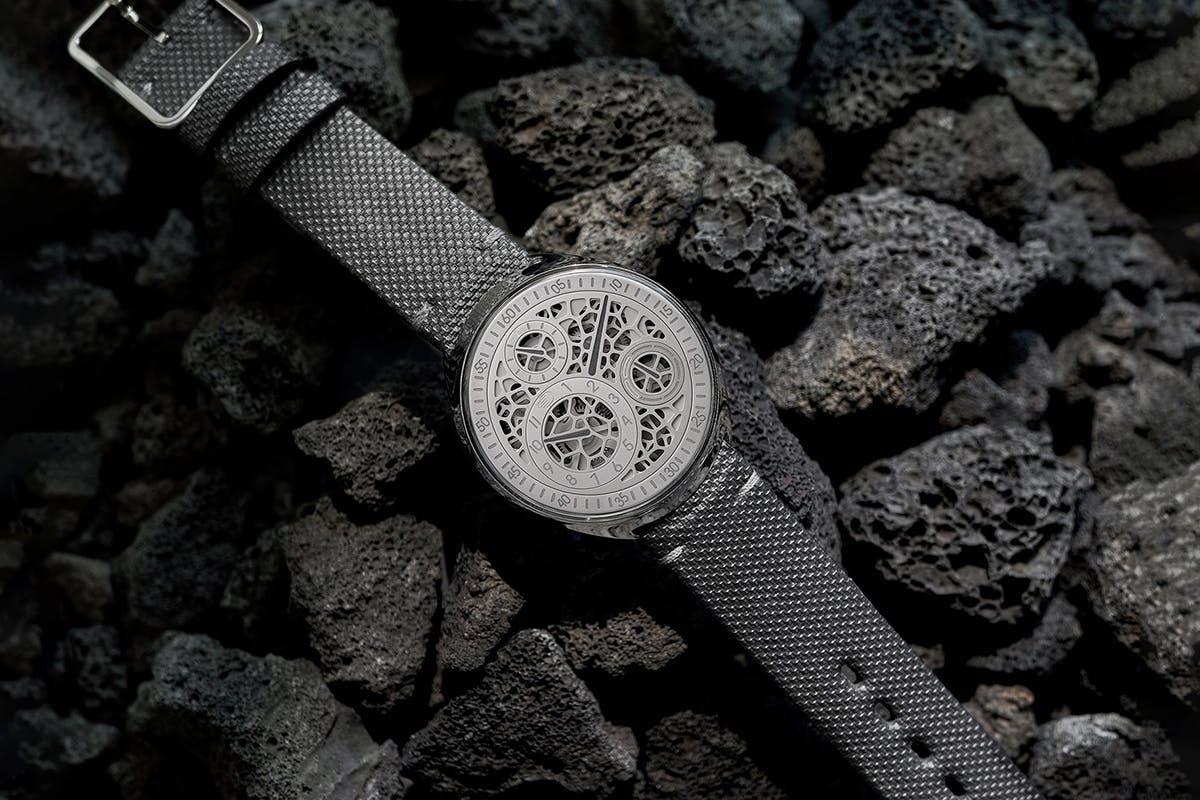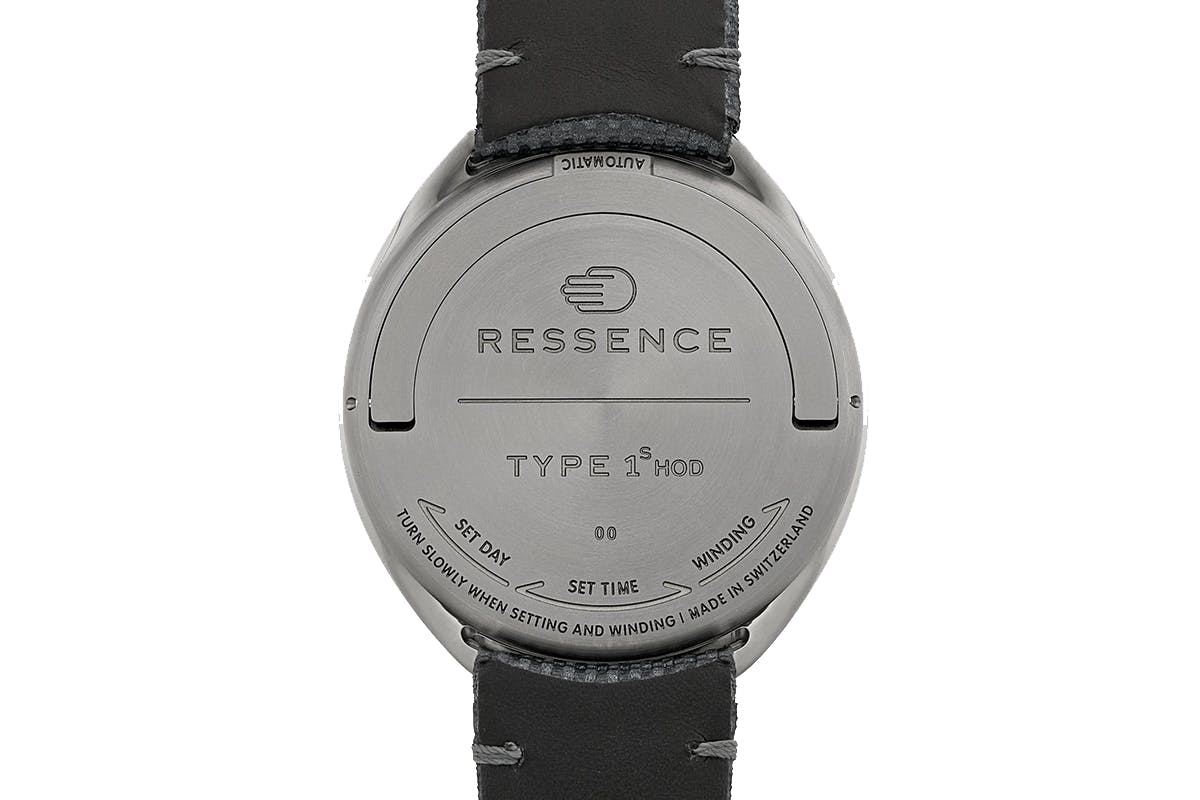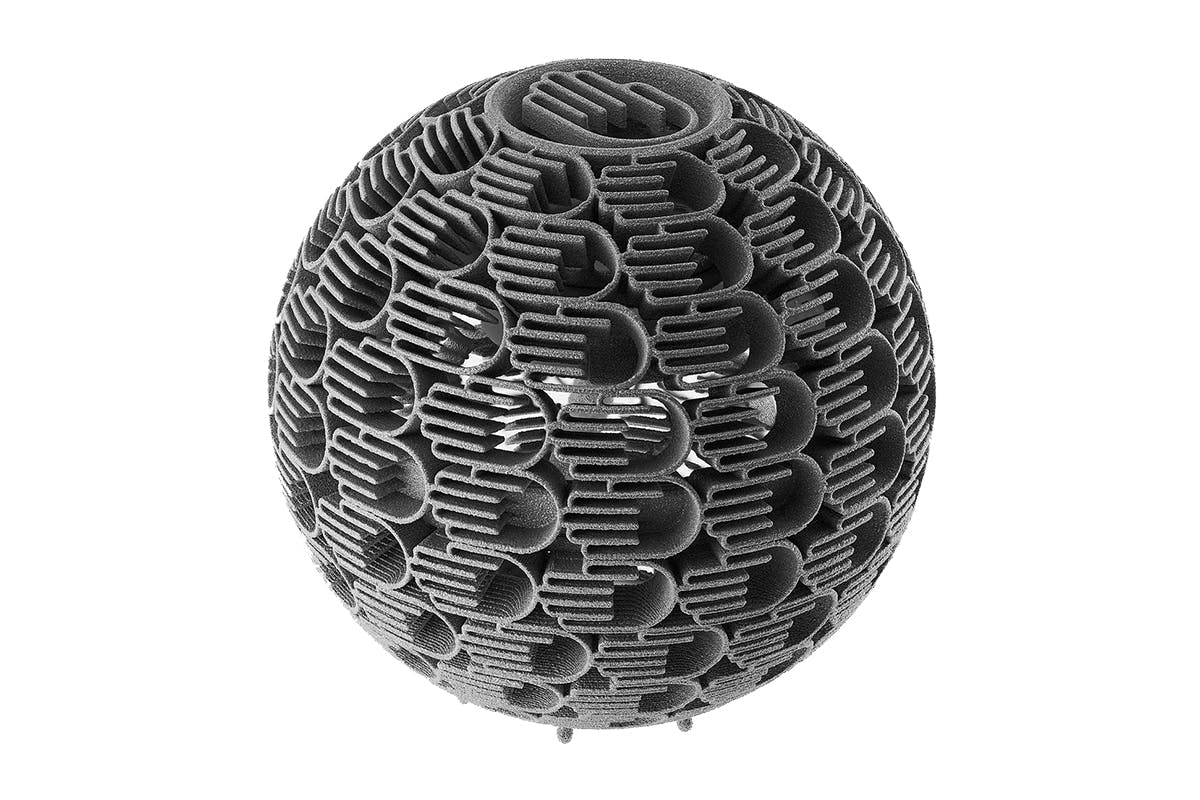 Brand: HODINKEE x Ressence Type 1 Slim HOD Limited Edition
Buy: HODINKEE for $22,500 in an edition of 20.
Editor's Notes: When HODINKEE brings a collaborative timepiece to the table, watch watchers, well, watch. HODINKEE's latest partnership sees Ressence coming on board for a pretty explosive twist on the watchmaker's Type 1, taking the Antwerp-based brand's slick original to the futuristic extreme.
Ressence's original Type 1 was a compact vehicle for the company's complex Ressence Orbital Convex System (ROCS), a three-dimensional pile of dials painstakingly shaped to allow for multifaceted timekeeping. HODINKEE's spin on the Type 1 puts that technique on full display with a skeletonized dial that highlights the incredibly intricate inner workings.
The result recalls a colorless stained glass window, a layered facade that could trigger passerby's trypophobia (read: distaste for of dense clusters of holes). Even as a watch greenhorn, I was immediately struck by the Type 1 HOD's textural intrigue. It doesn't hurt — again, unless you really hate seeing tightly-packed holes — that the watch comes packaged in a clever foam sphere informed by Ressence's "Beyond Hands" logo.
Still, given that I'm not a watch snob, I figured it'd be worth having one weigh in. And who better than Mr. Snob himself?
"I really love [Ressence] for its innovation in an otherwise dusty and old-school market," Highsnobiety founder & CEO David Fischer told me. "This specific piece seems like a really interesting dial design and I also like the fact that it's a slim version because I'm into thin watches at the moment."
Indeed, HODINKEE's bespoke Type 1 is even slimmer than the usual Ressence Type 1. It's pretty miraculous that Ressence's Swiss craftspeople can fit ROCS into such a neat little package — the windowlike facade only underscores the magic.