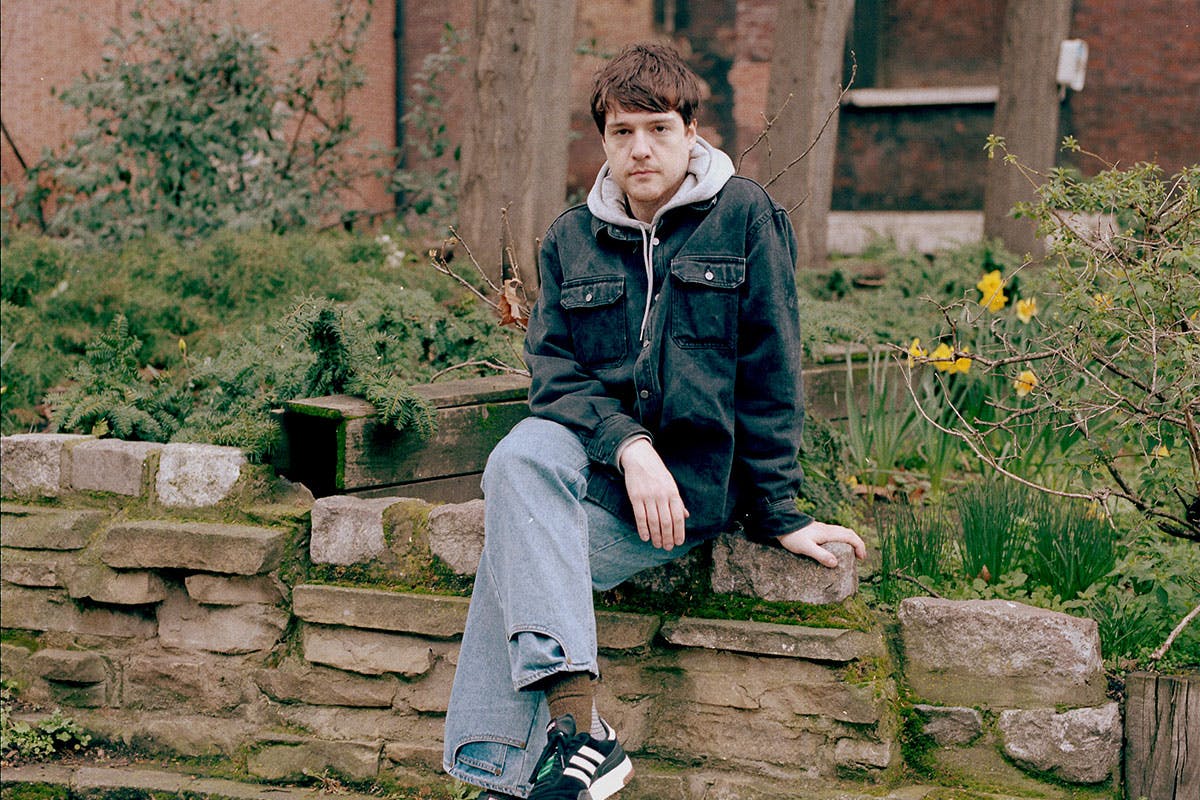 An offshoot of cult surf rock Edmonton outfit Mac DeMarco, Homeshake is the solo musical project of the band's former guitarist Peter Sagar. Established in 2012, Homeshake's relaxing, ethereal sound feels like the calm satisfaction earned after an exhaustive adventure; perhaps a metaphor for his journey throughout music. In the Shower, Homeshake's first release following his departure from Mac's gang, features familiar heavy guitar riffs, but it allowed creative space for Sagar to flex his romantic songwriting skills, experimenting more widely with texture and melody. Releasing two more consecutive albums as his solo success grew, Homeshake has established an identity apart from his good friend and former bandmate.
Learning to work independently as an artist, some elements of Homeshake's international success have triggered fresh anxieties for Sagar. A true introvert, he does not enjoy touring. Before the Homeshake rebranding, time spent gigging on the road with Mac DeMarco acted as the main catalyst for him quitting music. Fresh off his flight to London, where he was drafted to perform the new solo material, tour life finds Sagar once again pining for his partner/muse Salina. Cut adrift of everything that is familiar and safe, his bubble feels empty. An introspective songwriter, the music of Homeshake is wholly reflective of Sagar's character; comfortable in melancholia yet easily inspired.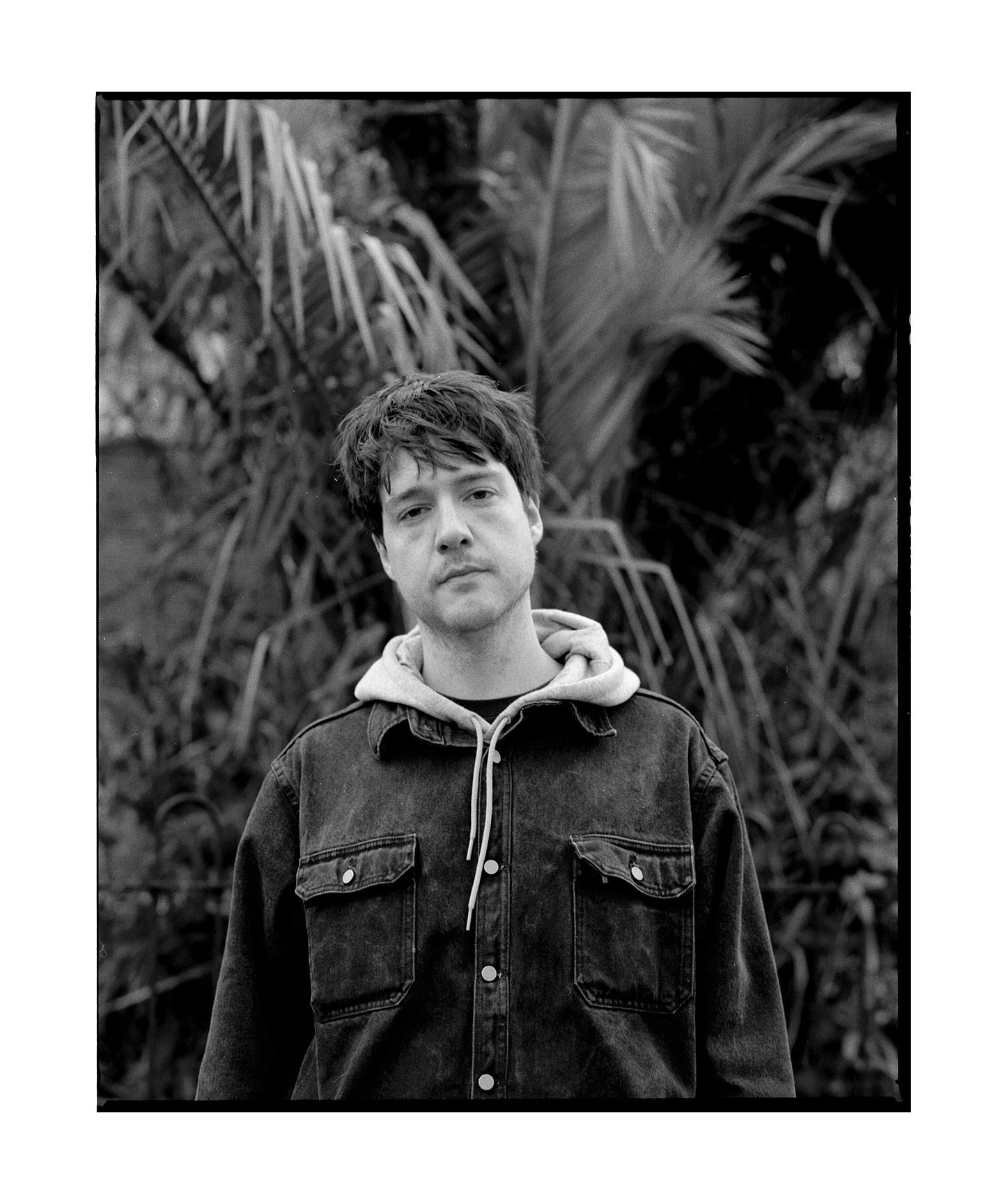 Releasing a fourth studio album earlier this year, entitled Helium, Sagar felt ready to create an uplifting sound signaling a new chapter in his life, representative of the hopeful optimism resonating within him right now. Each album to date has precipitated a kind of self-staged therapeutic intervention, exploring feelings of displacement, sadness, and loneliness. Perhaps the Montréal native's heightened emotional intelligence widens his creative sphere. In truth, he is unsure if these sensitivities curb his ability to confidently explore every aspect of his potential. Helium introduces a new dimension to his sound. Naming this chapter of the music after the second lightest and most abundant element in the universe, helium weighs less than air - and Homeshake's music exists on a higher plane than everyday reality. Experiencing this timeless, 13-track album clicks pause on the outside world; Homeshake's music could soundtrack cellular activity, blood in transit, homeostasis occurring, such is the organic vibe of the music.
Struggling to relax into conversation, Sagar immediately smiles at the mention of his girlfriend, who makes an appearance on album track "Salu Says Hi." "We are entwined in every way, we've been together almost ten years, we have grown in sync with one another. I would be a very different person without her, I'm so lucky to have her in my life, she's so awesome," he offers proudly. Sagar attributes her influence and presence in his life to the success and joy of his music. Everything and anything for Salina. As vulnerable as Sagar allows himself to be in his music, this deep affection he speaks of so candidly is heartwarming. Sagar seemingly experiences the world with neither censor nor filter. When quizzed about how he copes with the pressure of accumulating an online following, he simply answers, "Anxiety. It shouldn't feel this way but it does, I'm trying to work all of that out at the moment." In previous interviews, Sagar cited weed as a significant influence on his writing processes. Today, expressing himself more thoughtfully, he wishes to erase all accounts of that. "That's embarrassing, yeah l don't want to go into that, things have changed for me now."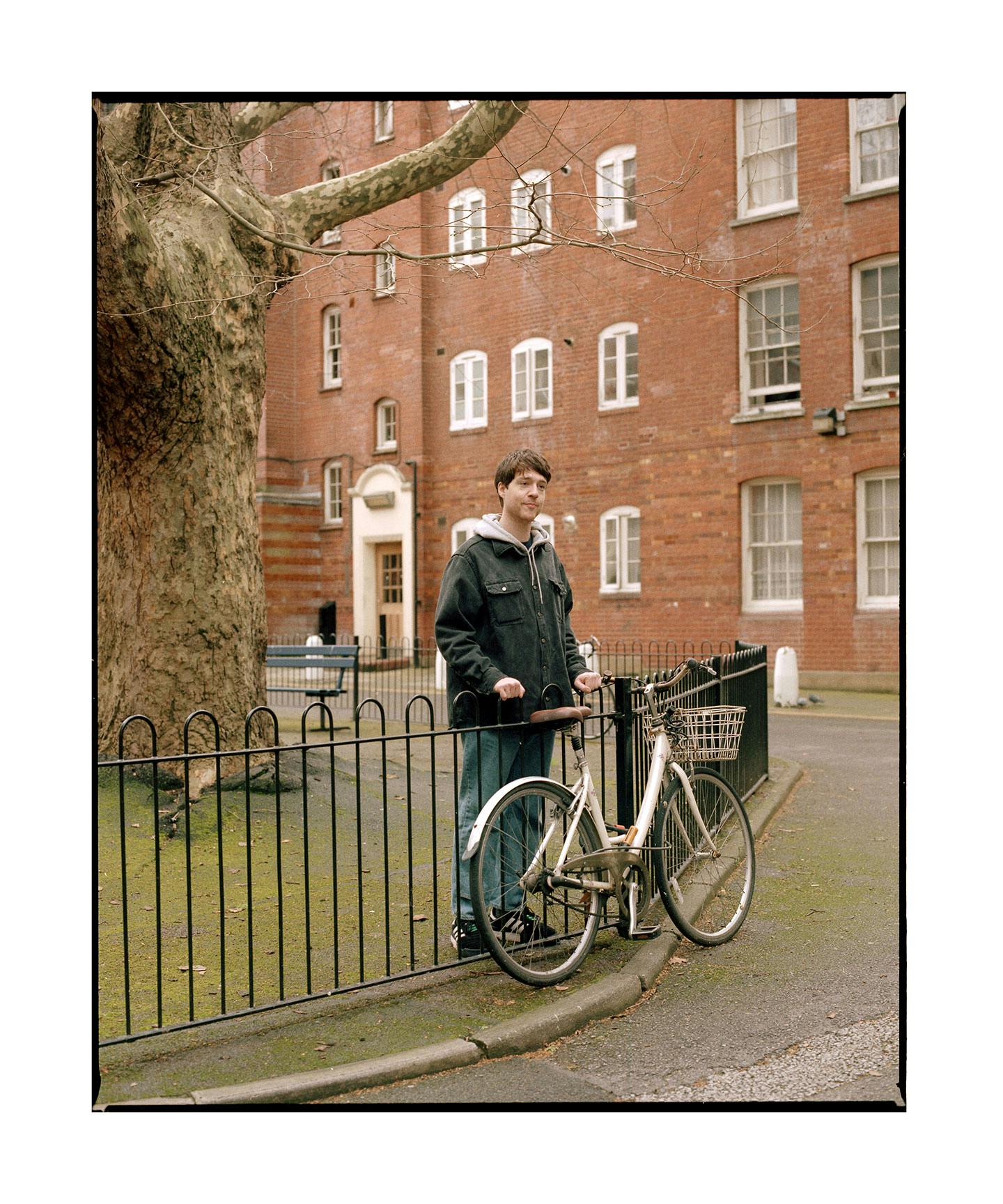 With each album release, Sagar comes closer to the heart of who he is. Committed to exploring the fibers of his being lyrically, the apprehension in his voice during our interview is linked to how exposed he allows himself to be with the release of Helium. Admitting he titled each track with "a dumb name," he seems unable to own the conviction contained within his music IRL. "I don't really find it easy to express myself emotionally, honestly, outside of the songs I make. I don't really open up to people very much and I generally keep a lot of the meaning of most songs private." Communicating with him does feel challenging. Filmed interviews with the multi-instrumentalist are uncomfortable. Some musicians create such awkwardness to deflect from themselves or to appear superior in an exposed space. Sagar genuinely seems conflicted throughout our chat - passionate about the music but disapproving of the idea of sharing himself, detailing the personal themes of his music with a stranger. The warm, comfy environment of his sound offers instant sanctuary from the fast-paced, cynical and competitive world thriving outside of his weightless and melodic helium balloon. The inner turmoil compelling him towards success but equally triggering anxiety and self-doubt is a very real place many artists hide from.
Bravado and confidence usually mask authenticity, but Sagar possesses an endearing shyness he hates. Speaking with a social conscious on social media, he educates his followers without appearing arrogant or contrived. Affected selfies, staged posts fronting popularity, and like-hungry imagery are obviously absent from his feeds. His most recent tweet at the time of this writing reads "PLEASE DON'T SHARE THE VIDEOS of the #ChristchurchMosqueAttack. Please, for the sake of Muslim children and teenagers. For all children. Don't do it." In a world which is consumed by self-promotion, where social media can feel like a plague on our society, warping the way we experience life, each other, ourselves and our loved ones, Sagar's integrity to use his music and networking tools for good is a moral example to us all. Taking the reigns with his creative originality, not acting deliberately as a role model but influencing those who follow him for the greater good, the easiness of his music suggests the way it all could work if we let go of vanity and conceit.
The opening chorus to "Like Mariah," named after his hero, plays out like an internal monologue. "Don't mind me, I'm only sitting here, dreaming something up seems so unclear, the only thing that's getting in the way of getting paid and everybody knowing my name. Isn't I wish I wasn't me, Even though I do occasionally." Homeshake's movements in music feel poetic and unaffected. Read out of context from the music, the distinguished sophistication of his wordplay, the metaphors, and emotive narratives distinguish him from his cohort. Where the ordinariness of Mac DeMarco's music could have influenced the tones of Sagar's work, he has instead explored the more obtuse and obscure nether regions of his imagination. Homeshake is a very humble creative with an expansive sound, what he cannot express in words about his experience of this world is communicated with richer intensity across his fragmented landscapes. This is not about fashion, branding or hits, Homeshake expresses his complicated relationship with society through the beats; he revels in his isolation through the music.
As our chat draws to an end, it feels impossible to be perceived authentically by him. He is as difficult to connect with tangibly as his music is. In truth, he wants the music to be faceless; he does not want the words of his songs to be reflected in direct relation to him but interpreted in relation to the wider experiences of being in this world. Homeshake's music is an algorithm for goodness.