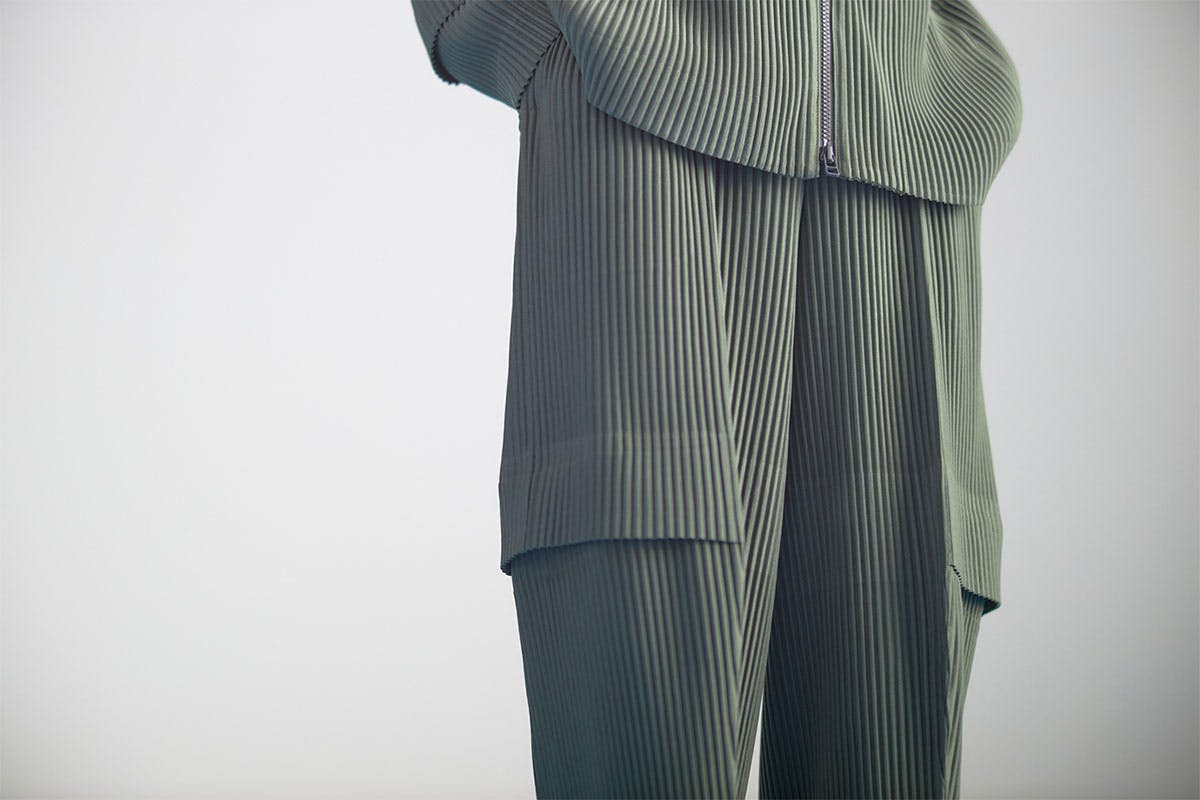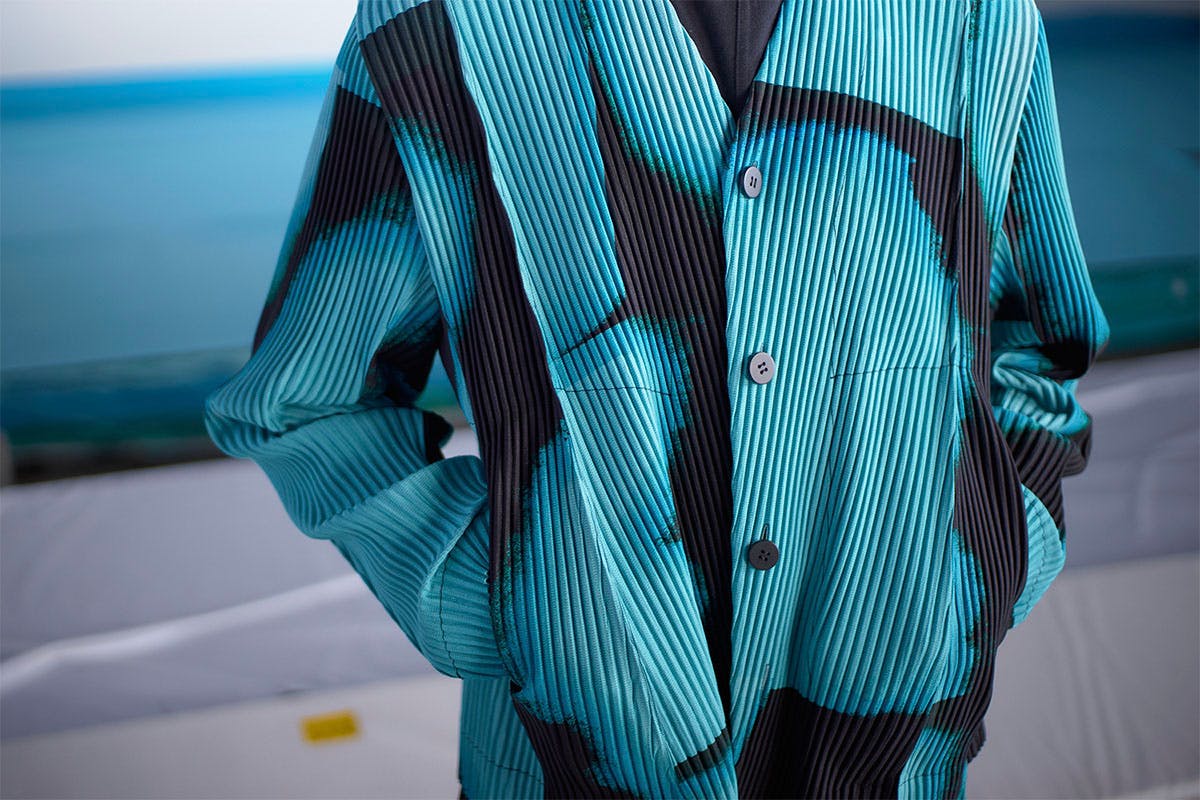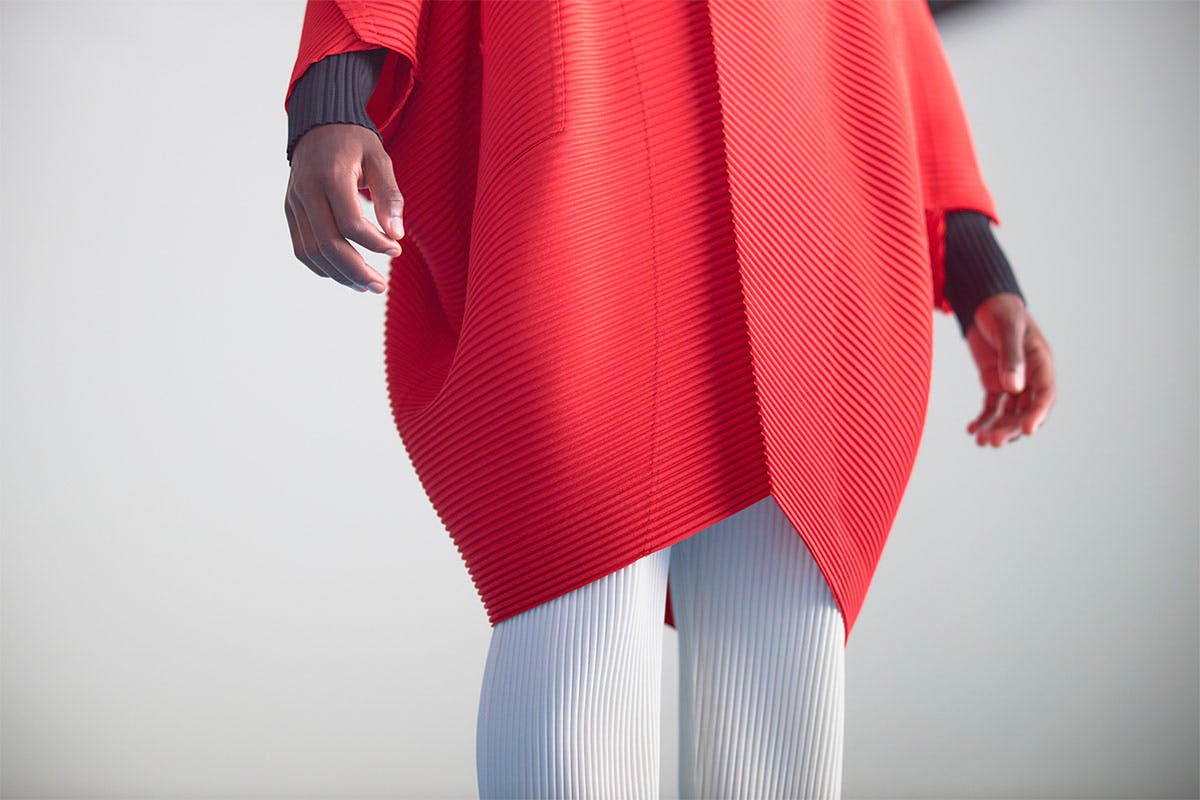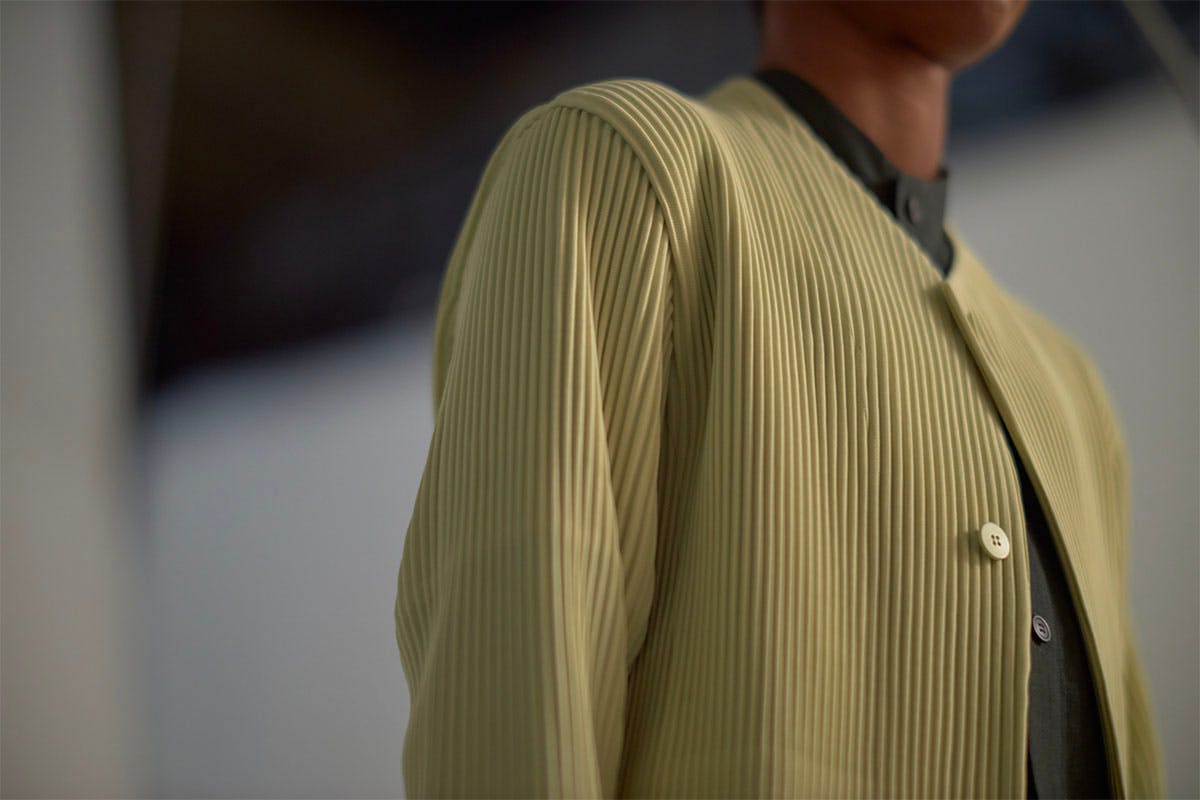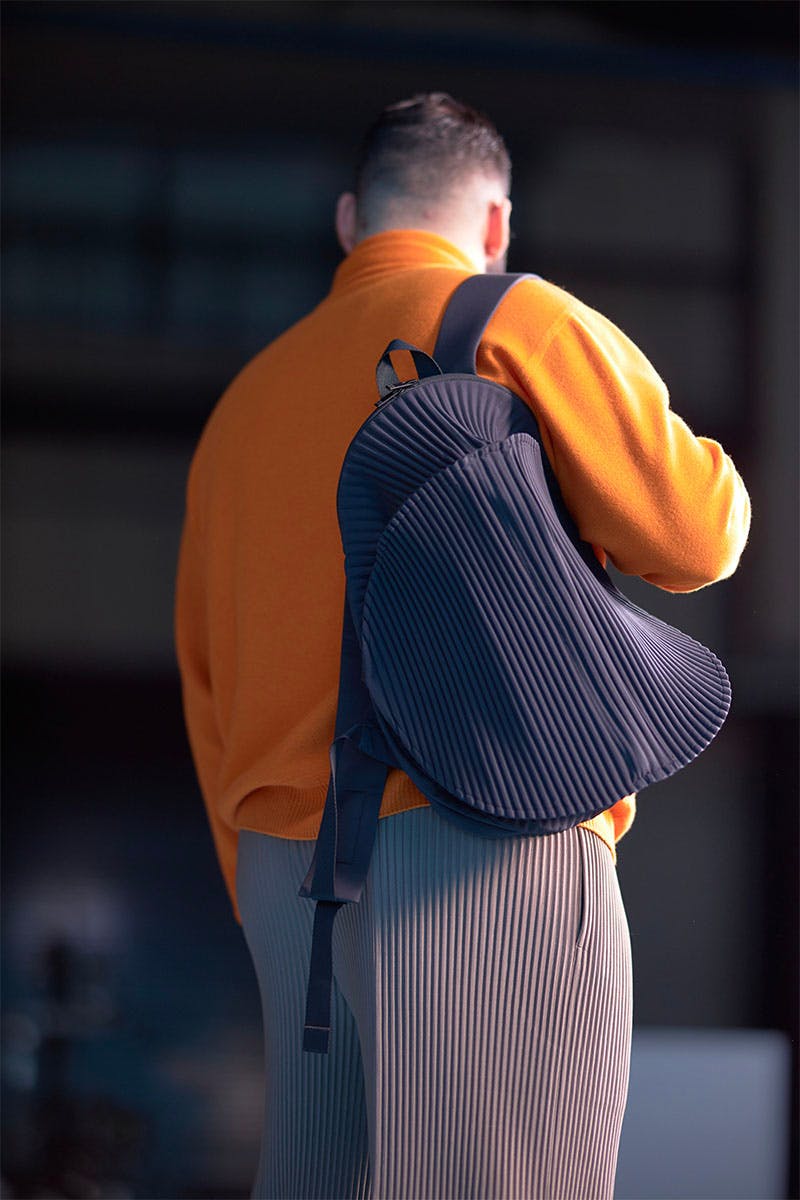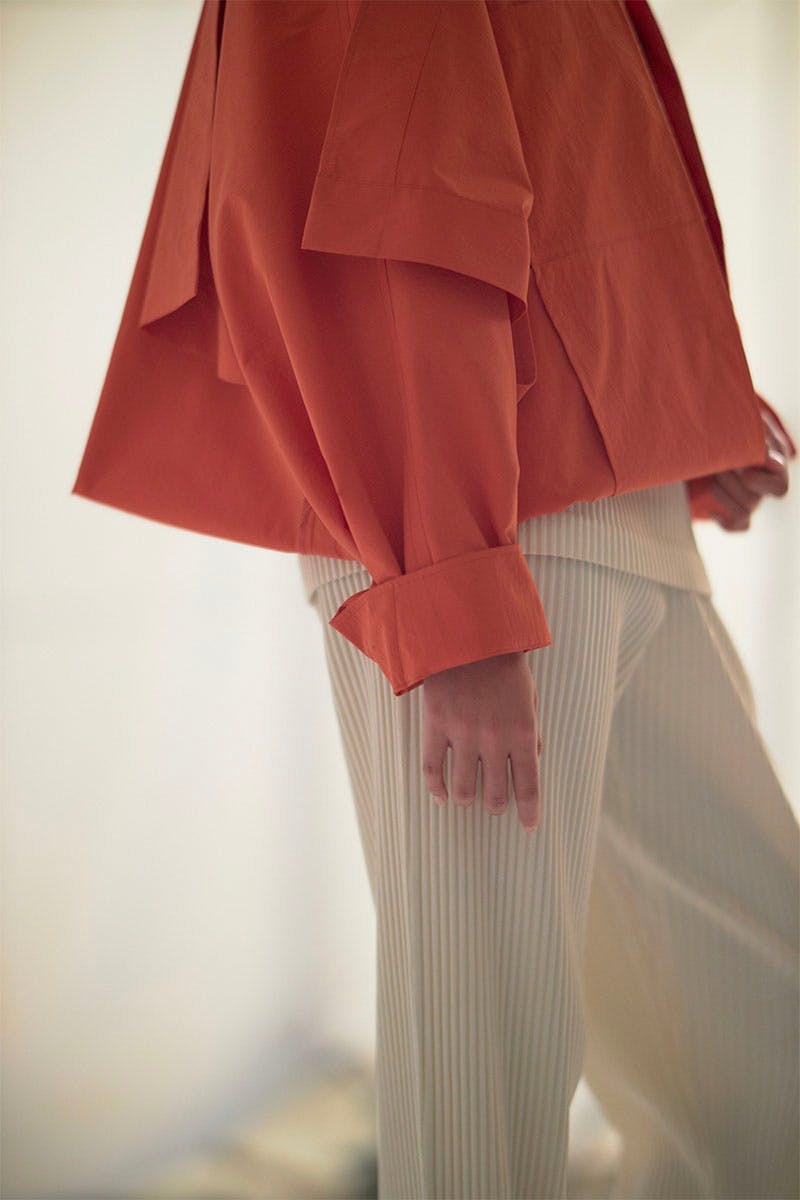 Homme Plissé Issey Miyake Fall/Winter 2022/23, titled "A WORK OF ARC," has all of the pleats you've dreamt of – and then some. 
At this point, it's pretty much a universal truth that no one does pleats like Issey Miyake. Through Homme Plissé Issey Miyake, pleated pants have become a high-end wardrobe staple, a seasonal essential that we're always ready to welcome in nice fabrications, colorways, and fits. 
Where Fall/Winter 2021/22 ushered in the addition of tweed (both plain and printed) pleats, Fall/Winter 2022/23 gives us the brand's most experimental takes on pleating yet, as it explores tents as a point of inspiration. 
No, this isn't Miyake making a left turn into Gorpcore – if you're looking for GORE-TEX pleated pants, you'll be left disappointed. Instead, it sees tents as a fabric and frame structure, showcasing its parallels to garment construction through folds, creases, and arcs. 
In essence, we're to think of ourselves as the frame and the garments as the fabric. A strange thought at first, yet one that makes perfect sense; and creates some of the brand's most daring structural looks. 
In an exploration of individual elements concerning shape and silhouette, the collection comes in parts, the first of which is titled "ARC." This series features a top and jacket with arched folds that form around the body from the back, while pants wrap around the legs.  
Additional parts include "BOW," which looks at the layering and stretching of fabrics across a structure, and "LANTERN," which is a distinct print series inspired by light glowing through a tent. The latter is undoubtedly the most attention-grabbing of the lineup, with saturated pops of blue and red creating strong statement looks. 
As you'd expect, a strong arrangement of color options are presented, ranging from deep greens through orange, yellows, blues, and greyscale. 
More on Homme Plissé Issey Miyake's Fall/Winter 2022/23 collection can be found online.