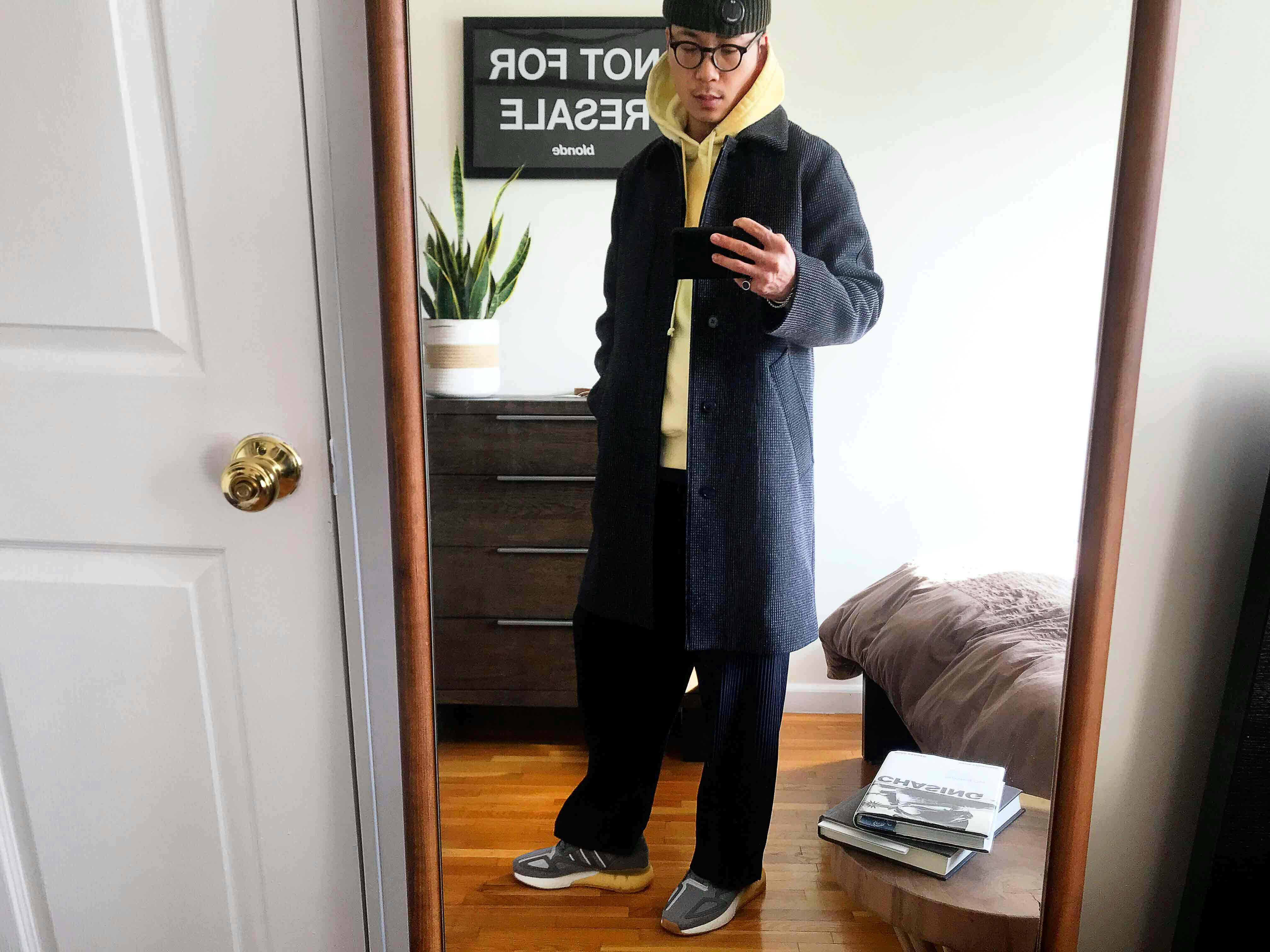 If we've learned to appreciate one thing after working from home for nearly a year, it's that comfort is king. And what's as comfortable as adidas' energy-returning midsole technology? Well, the Three Stripes' latest Boost silhouette, of course — the ZX 2K Boost. First launched last summer, the updated model pays homage to the original ZX range made popular in the 1980s, specifically the ZX 710, and catered to runners of all skill levels.
For nearly four decades, adidas' ZX series has continuously experimented with new technologies and raised the bar for its stylish line of runners. Now, the latest ZX 2K Boost is setting the standard for what you should expect in a running sneaker. It's equipped with a full-length Boost midsole and pays tribute to its stylish past with a modernized take on the ZX 710's retro upper.
With WFH being the new normal, our team at Highsnobiety's New York office decided to play dress-up in the latest colorways of the ZX 2K Boost to show how versatile they can be. Take a look at our fits below for some easy style inspiration, and visit adidas.com to shop the entire ZX 2K Boost range.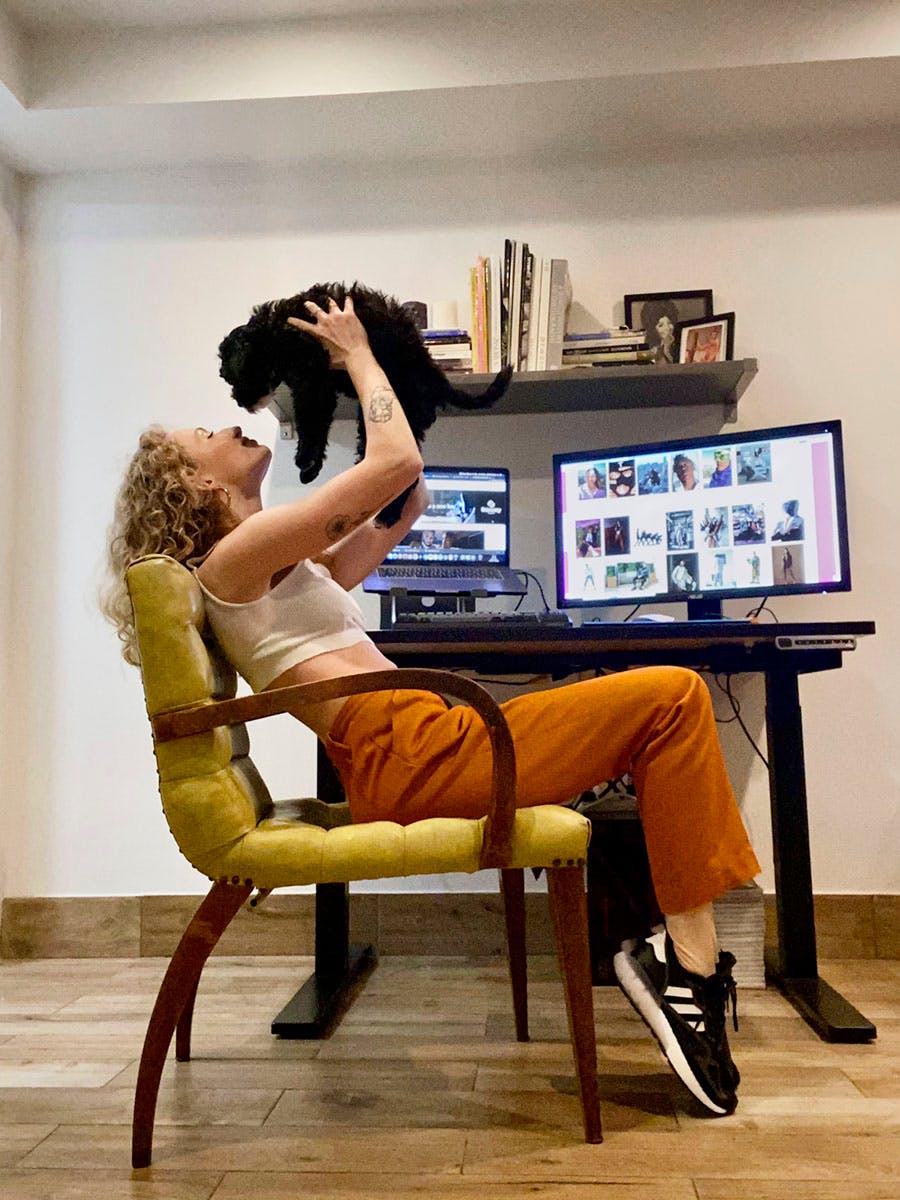 "My go-to outfit is always a variation on high waisted bottoms and a crop top. My style has always been a little bit sporty especially since I fell in love with martial arts, with a strong affinity for the classics. Here I'm wearing my mom's vintage western yoked trousers and a white tank I cropped, with my new adidas to bring in the sporty element with classic colors and comfort. I'm also wearing a sweater hand crocheted by my sister, @lilbittylivie, that's cropped with extra long sleeves. I love that I can turn out a fit for a regular day or wear them to the gym. My puppy is named Cash."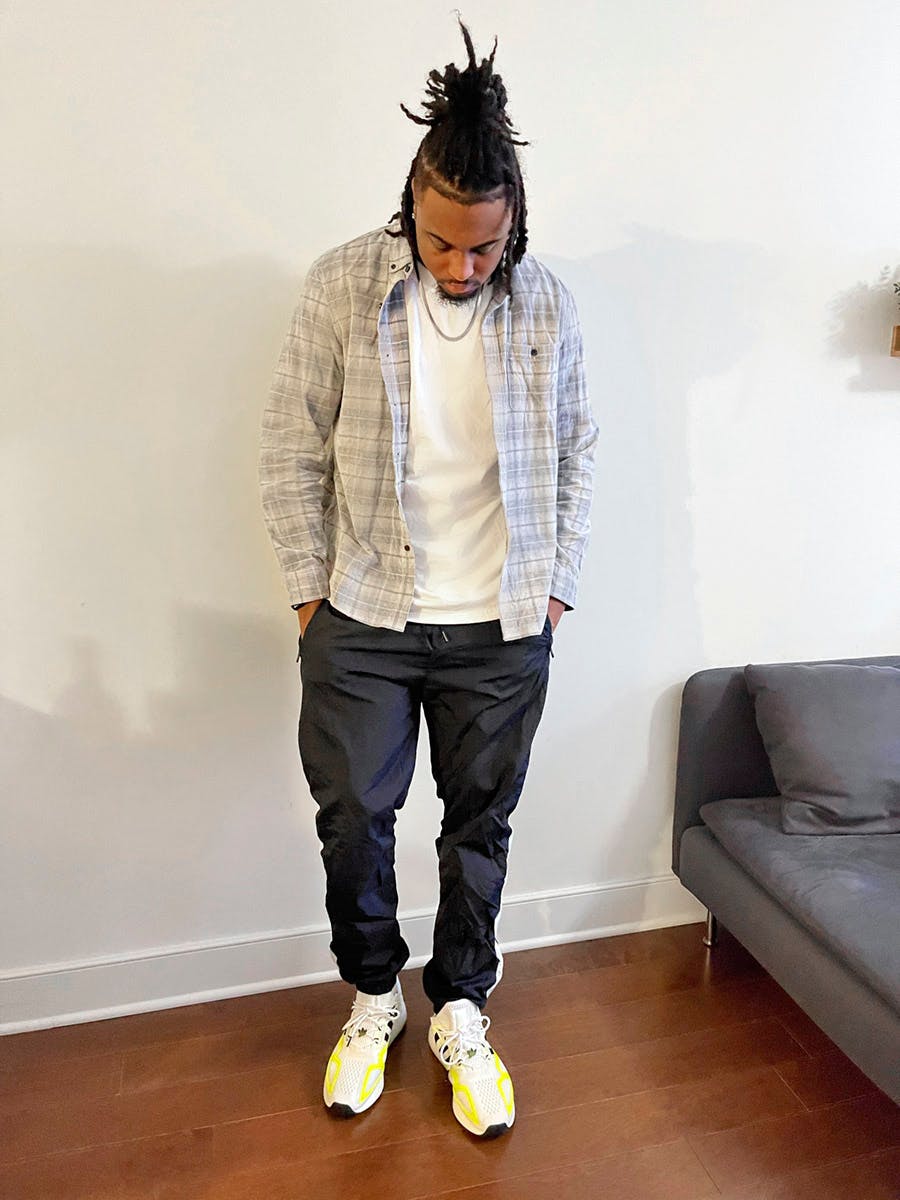 "Working from home, the most important thing about getting dressed is being cozy. Sweatpants, tee, and flannel is an undefeated combo that has to be paired with shoes just as comfortable. These ZX 2K Boosts are light, versatile, and a perfect balance of style and comfort. Whether I'm sitting at my desk, or stepping out to run an errand, I'm set in these."
"This shoe was easy to style since it's so versatile; you can play it up or dress it down. I had absolutely nowhere to go due to the snowstorm, so I kept it super casual, with a hoodie, corduroy jacket, and slim fit jeans. Earlier in the day, I rocked the ZX 2K to run some errands around town. The shoe was breathable and easy to slip on — I can't think of a more comfortable shoe in my closet."
Chad Ghiron, Senior Branded Content Producer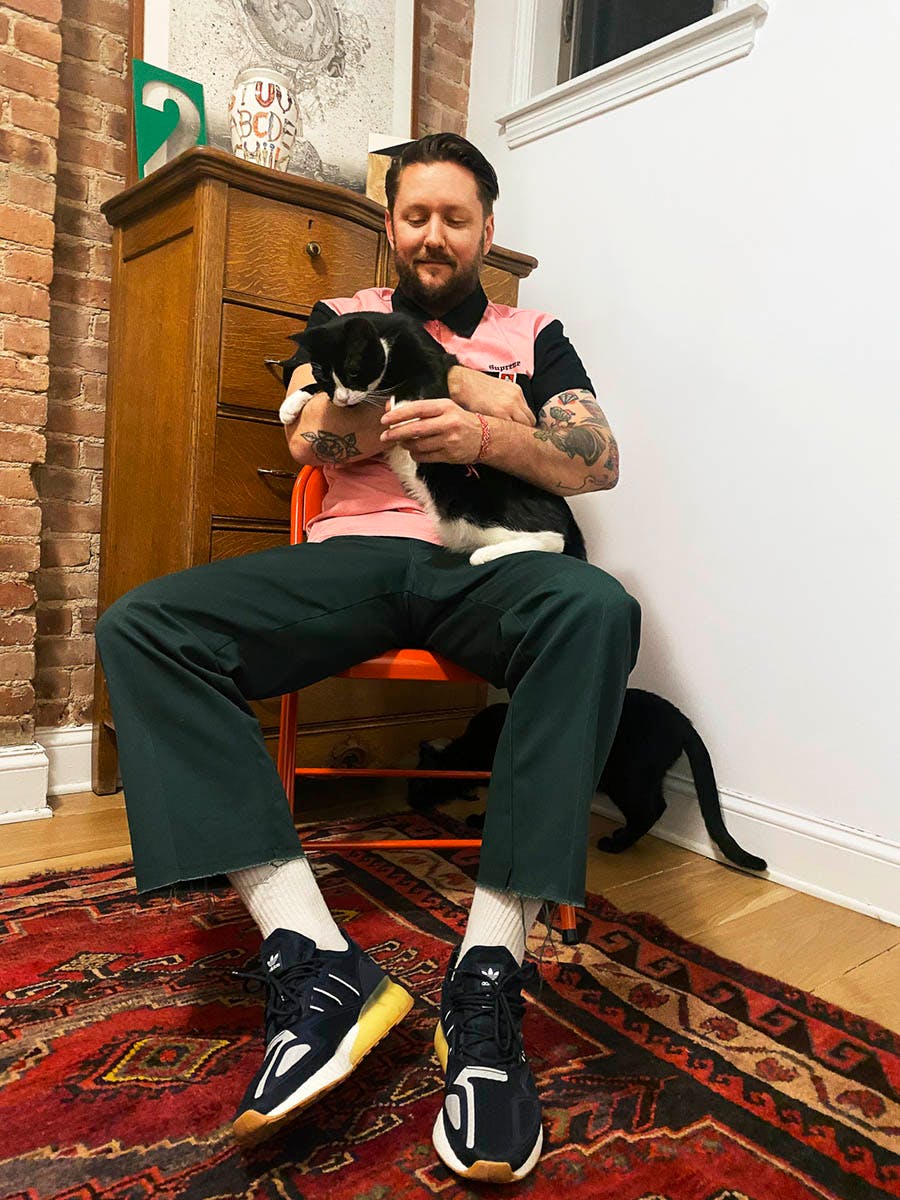 "Easily one of the most comfortable shoes I've ever worn. With such a classic look, it was only natural to pair it with something just as quintessential — cropped green Dickies as to not hide 'the shoe and a pink worker's shirt to make the fit stand out. In the end, it was a fun shoe to style. I could have gone simple and done it with jeans and a hoodie, or a bit more planned out."
Daniel So, Branded Content Editor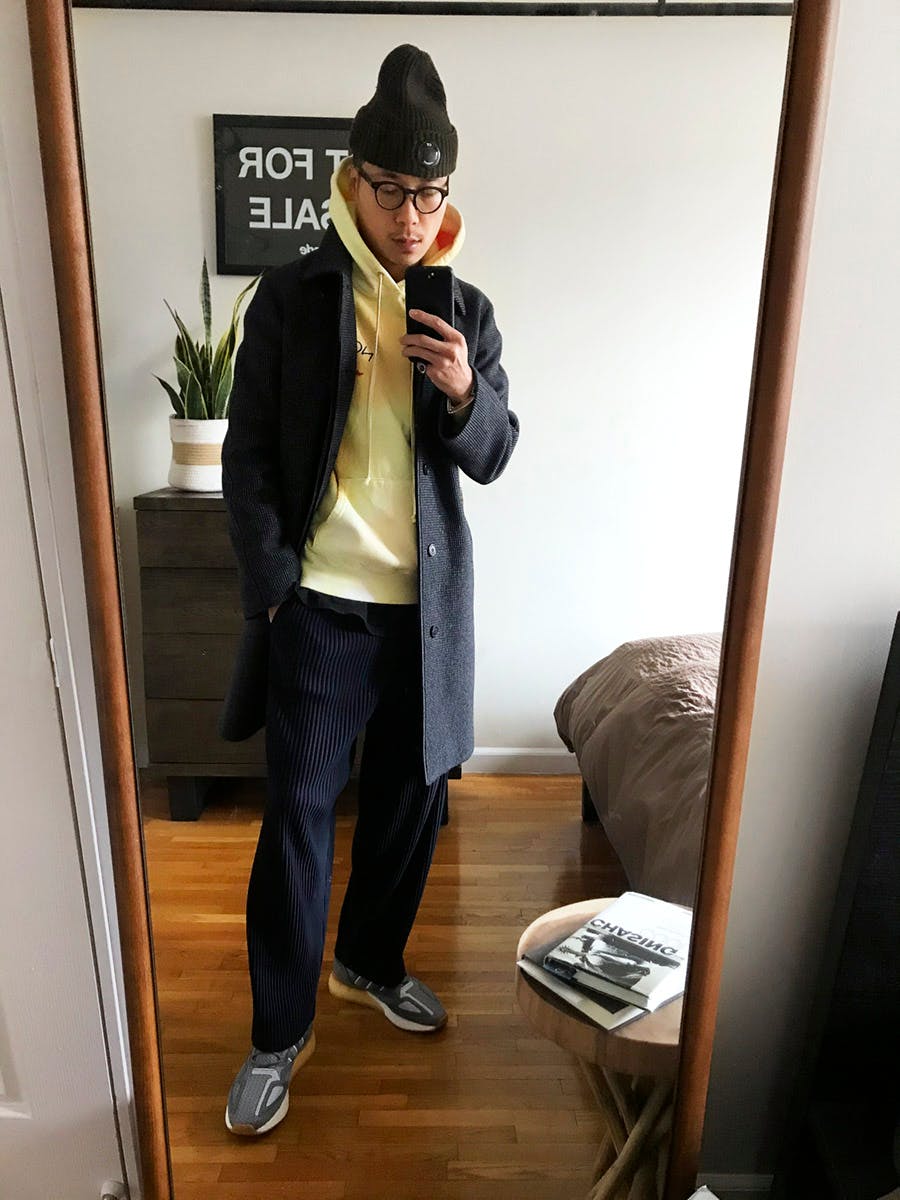 "I like to have balance in my fits. If I'm wearing something bright up top, like this yellow tie-dye Noah hoodie here, I have to break it up with neutral pieces throughout, and these grey ZX 2K Boosts are the perfect anchor. The light grey uppers can work with a range of palettes and the hits of gum rubber on the soles and heel cage add a touch of retro flair."