Italy's gladiators are champions of Europe, beating England on penalties in Wembley Stadium on Sunday night during a blockbuster UEFA Euro 2020 final.
England took a very early lead through Manchester United's Luke Shaw when he blasted home in the second minute, though Italy worked its way back into the game and equalized via a Leonardo Bonucci goal in the 67th minute. With the score tied at 1:1 after 90 minutes, no goals were scored during a very nervy extra time. England then missed three spot-kicks in a row to lose 3:2 on penalties.
The title marked Italy's first European Championship since 1968 and only second overall, adding to the nation's four FIFA World Cup triumphs and making them one of the most decorated footballing nations in the world.
Euro 2020 is (unofficially) the second title Italy has won this summer, as Italy was already Highsnobiety's pick for the most stylish team of the tournament. PUMA, the nation's outfitter, blessed the Azzurra with a beautiful blue home jersey that featured gold numbers and lettering — as if the sportswear giant knew Italy would win all along.
But it's not just on the pitch that Italy's style sits head and shoulders above the competition. Armani supplied the squad's official pre-match suiting, which, when unveiled prior to the tournament, had everyone in the Highsnobiety offices come down with Euro 2020 fever. There's something about a group of Italian men in tailored suiting that just hits different.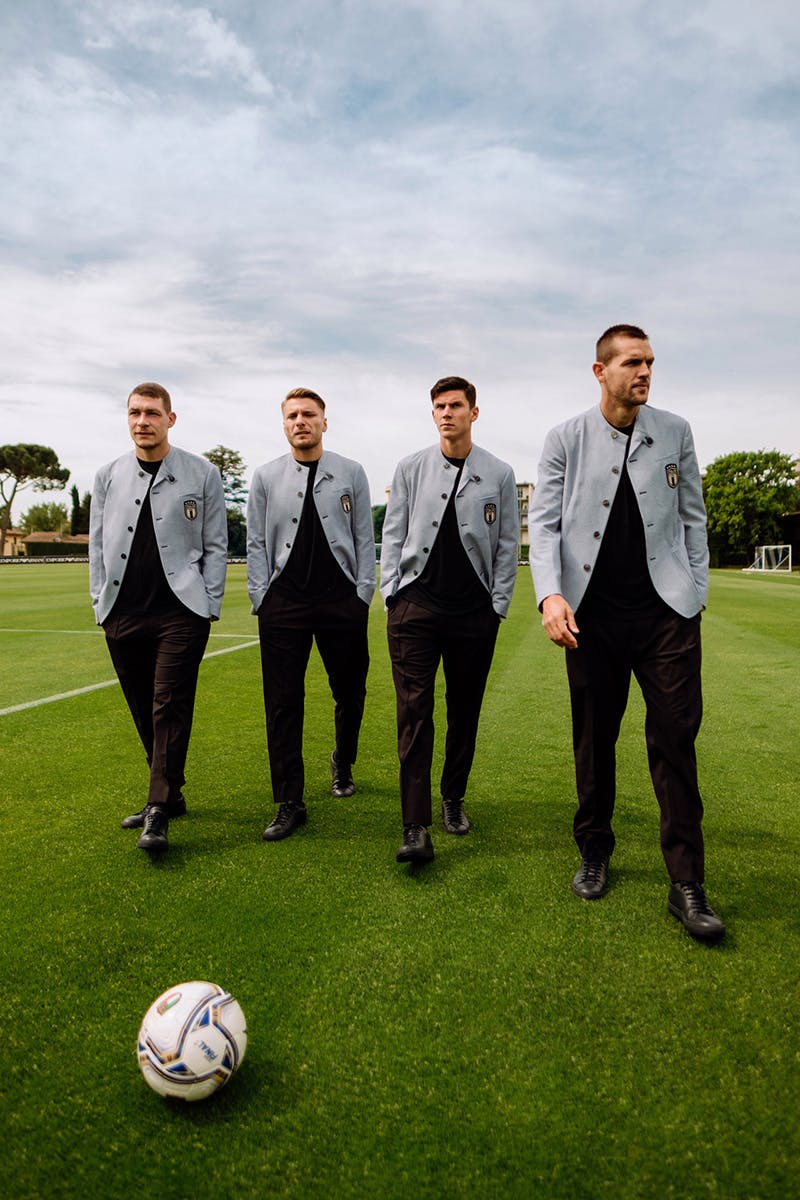 Italy beat Austria, Belgium, and Spain on its way to the final, after winning all three games against Wales, Switzerland, and Turkey in the group stages. Roberto Mancini's side also scored the most goals (13, tied with Spain) and, in typical Italian style, had the most tackles at the tournament (99).
Cristiano Ronaldo and the Czech Republic's Patrik Schick scored the most goals at the tournament with five each, though CR7 was awarded top scorer due to him having one assist in addition to his goals. Gianluigi Donnarumma was awarded with the player of the tournament award, making him the first goalkeeper in history to win it.