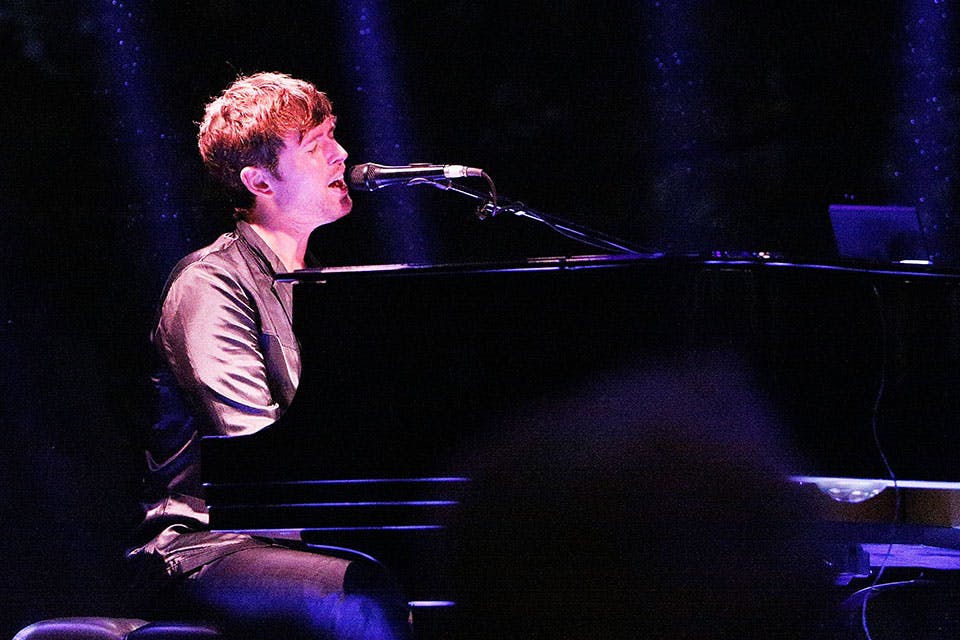 British singer/producer James Blake will be following up his 2016 album, The Colour In Anything, with the upcoming project Assume Form, due to arrive next Friday, January 18. See the full tracklist below.
1. "Assume Form" 2. "Mile High" (Ft. Travis Scott & Metro Boomin) 3. "Tell Them" (Ft. Moses Sumney & Metro Boomin) 4. "Into the Red" 5. "Barefoot in the Park" (Ft. ROSALÍA) 6. "Can't Believe the Way We Flow" 7. "Are You In Love?" 8. "Where's the Catch?" (Ft. André 3000) 9. "I'll Come Too" 10. "Power On" 11. "Don't Miss It" 12. "Lullaby For My Insomniac"
As rumors previously indicated, the upcoming album will feature contributions from a variety of artists, notably André 3000, Travis Scott, Moses Sumney, Rosalía, and Metro Boomin. Last May, André 3000 dropped the single, "Look Ma No Hands," with James Blake handling the piano and André playing the bass clarinet. Also, James Blake was featured on Travis Scott's single "Stop Trying to Be God," from last year's ASTROWORLD.
Furthermore, James Blake announced a North American tour last month, which will be kicking off in Miami in mid February and conclude with a Los Angeles date in March. Peep the full list of dates in the post below.
For more on James Blake, the artist previously opened up about depression and "suicidal thoughts."