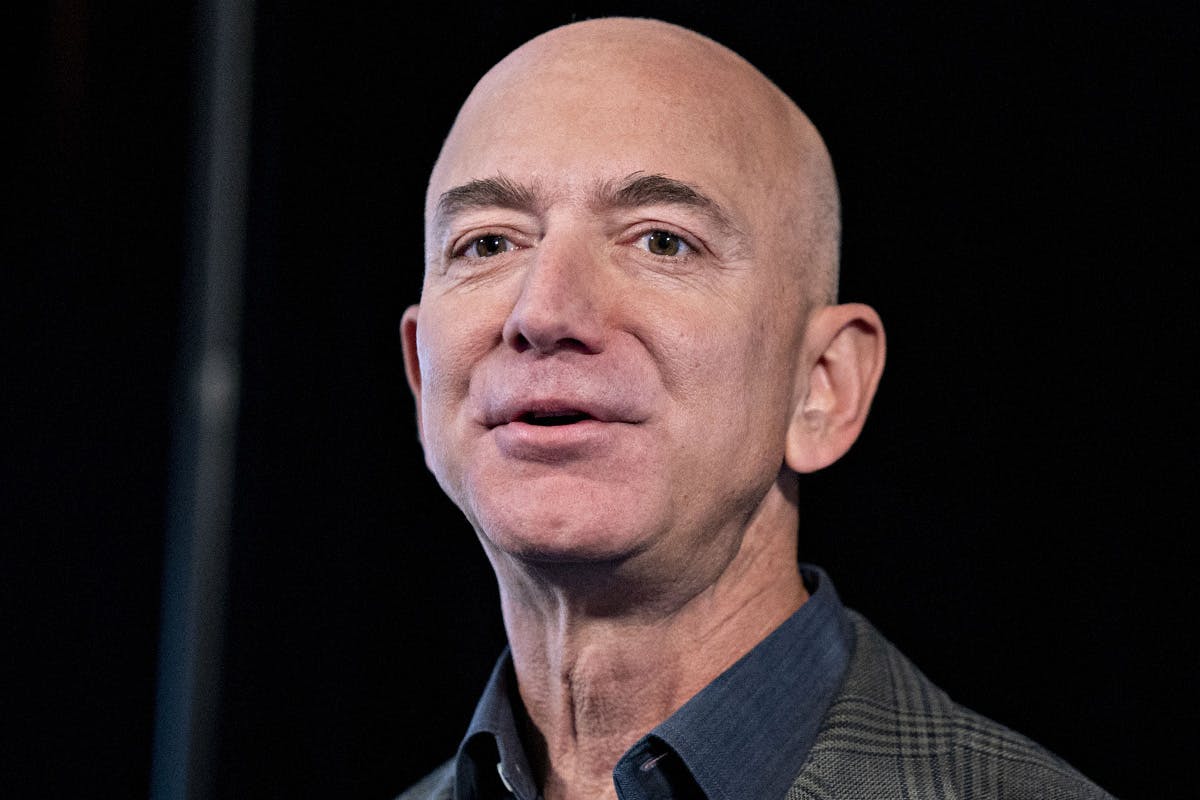 Jeff Bezos, the American entrepreneur and founder of Amazon, is currently listed as the third-richest person by Forbes with a net worth of over $190 billion. But while celebrating the new year in St Barths wearing a disco-themed outfit, Twitter believes it found the perfect example that money can not buy style. Despite the outfit being part of a costume, the social media platform did what it does best: it fanned the flames of 2022's first official roast.
The cursed outfit in question sees the 57-year-old wear a silk long-sleeve Casablanca shirt. With a retail price of $1,327 (although it is on sale at retailers, such as Farfetch), it's a large swerve away from his usual uniform of nondescript shirts and trousers.
This is not the first time that Bezos has been picked out for his style. In 2018 Vanessa Freedman dubbed him a "style icon" in The New York Times, making the case for the billionaire having found a "new look" as he increasingly finds himself in the spotlight. Although his well-fitted suits and polo shirts were far from revolutionary, his tidied-up look showed a consideration for fashion from the billionaire.
The article quotes Joseph Rosenfeld, a personal style adviser, claiming that his style is "modernist and minimal". However, his latest choice of shirt is the complete opposite.
Having debuted in 2018, Casablanca's graphic shirts that instill a summer-induced nostalgia have become one of its signature items. The shirts often depict lavish scenes such as a Formula One race in front of a country manor or have colorful prints that are reminiscent of the mosaic floor tiles you might find in a Mediterranean villa. It was hard to imagine how anyone could go wrong by wearing one of the label's playful silk shirts — until Bezos came along.
The monogram print shirt was tucked into a pair of skinny white trousers and paired with love-heart-shaped sunglasses, which did not help his case.
However, we do need to cut the Amazon mogul some slack. The questionable outfit was part of a costume as he was having a disco-themed party with his family to celebrate the new year. Twitter (and social media in general) does not care much for context, however, and most definitely had its say on the outfit. Here are some of the funniest takes:
A bad omen for the year ahead
Is Pitbull actually Jeff Bezos in disguise?
Is Bezos revealing himself as a supervillain?
And, of course, a reminder that he is richer than all of us put together