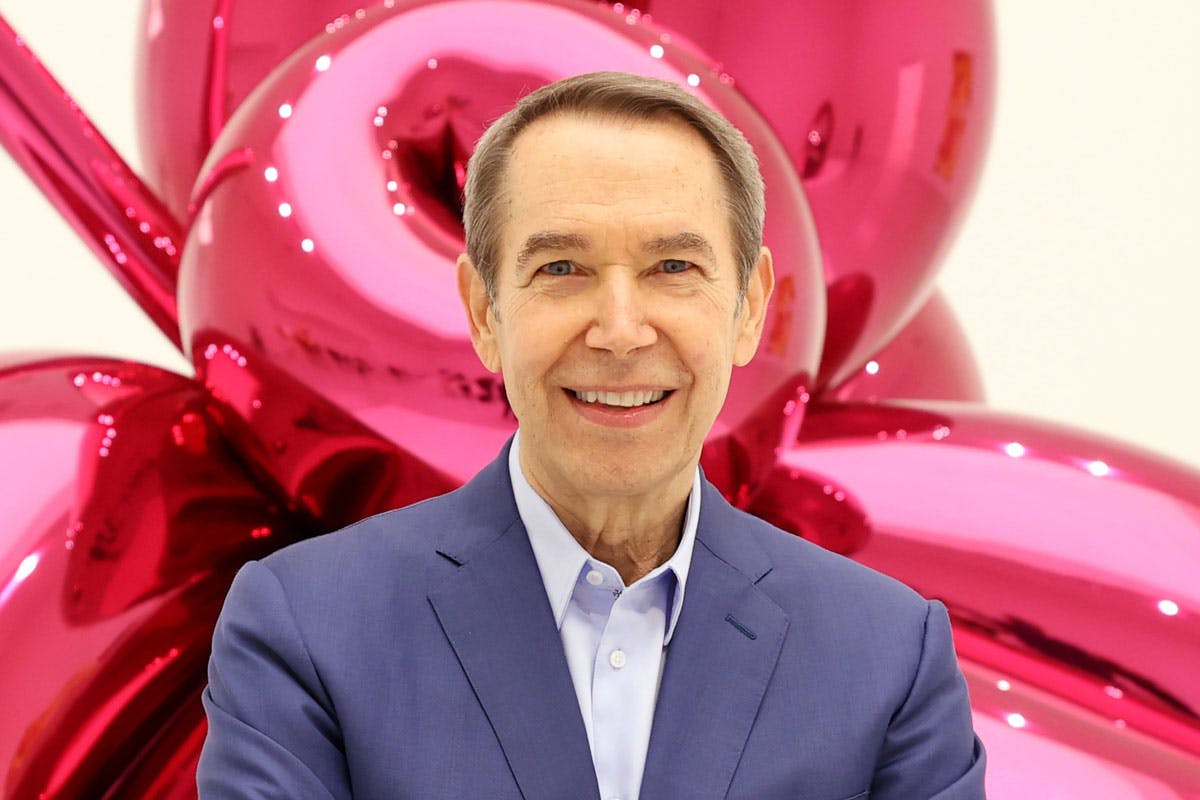 Jeff Koons, the artist known for his outrageously expensive Balloon Dog sculptures, is bolstering his reputation as the world's most expensive artist by getting in on the ultimate cash grab: NFTs.
Riffing on the phrase "to the moon," used by crypto investors to describe a spike in value of any given cryptocurrency, Koons is sending a series of sculptures to — you guessed it — the moon.
Titled Moon Phases, the collection of space-bound objects includes corresponding NFTs by NFMoon, an art-tech company founded by Patrick Colangelo.
The digital works will be available to purchase via Pace Verso, Pace Gallery's NFT and Web3 platform. According to a press release, proceeds from one of the first NFT sales will be donated to Doctors Without Borders.
"I wanted to create a historically meaningful NFT project rooted in humanistic and philosophical thought," Koons said, adding that his foray into NFTs "can be understood as a continuation and celebration of humanity's aspirational accomplishments within and beyond our own planet."
As for the artist's space mission, the physical sculptures will take flight on an Intuitive Machines lunar lander this summer, set to depart from the Kennedy Space Center and ultimately land in the Oceanus Procellarum, a flattened region of the moon.
"Koons' sculptures, documented by the NFTs and housed in a transparent, thermally coated, sustainably built enclosed art cube, will be the first authorized artworks to be placed on the surface of the moon, where they will remain in perpetuity," said Jack Fischer, vice president of Intuitive Machines.
A website dedicated to the project bears no indication of what exactly Koons' physical and digital works will look like, but I'm betting they're shiny, kitschy, and very expensive.