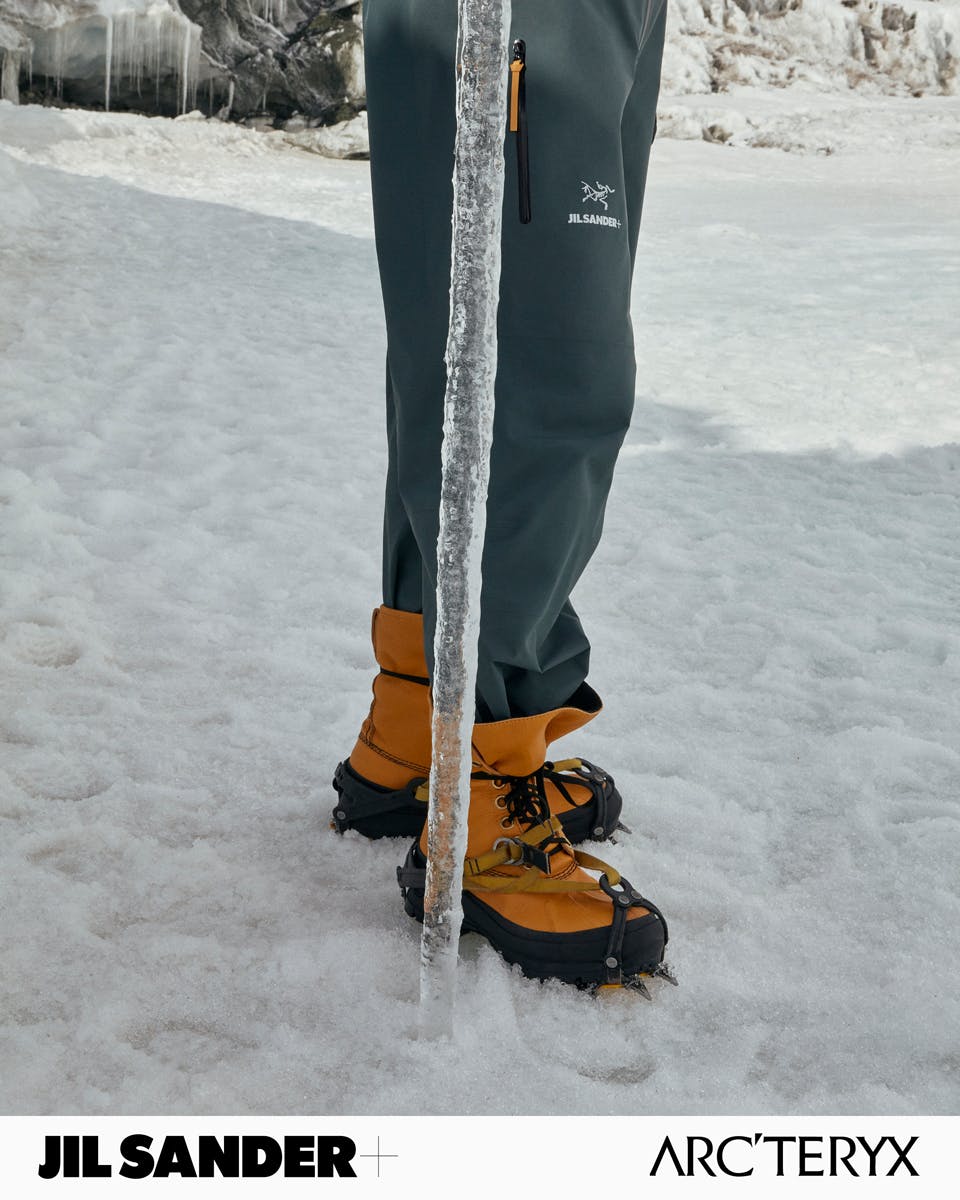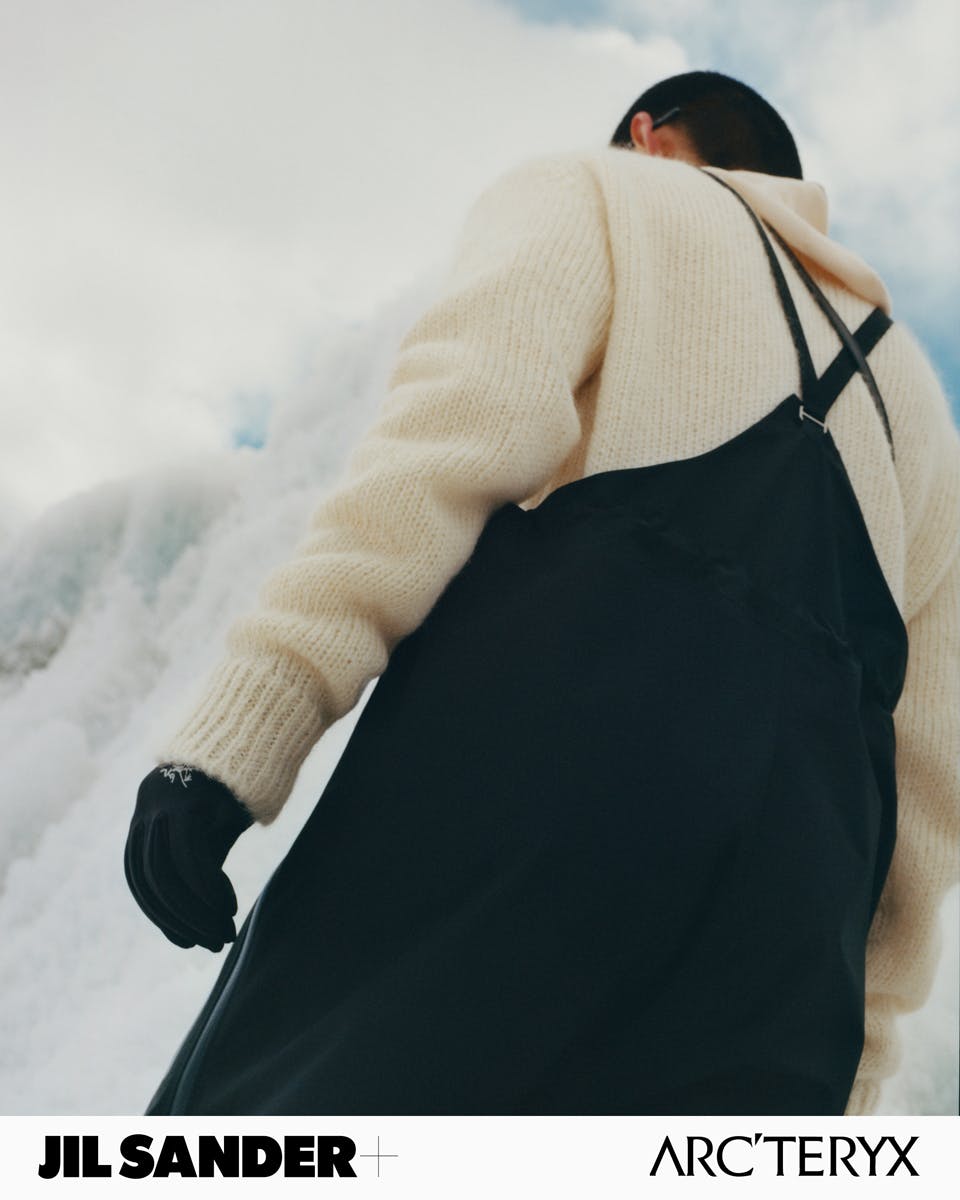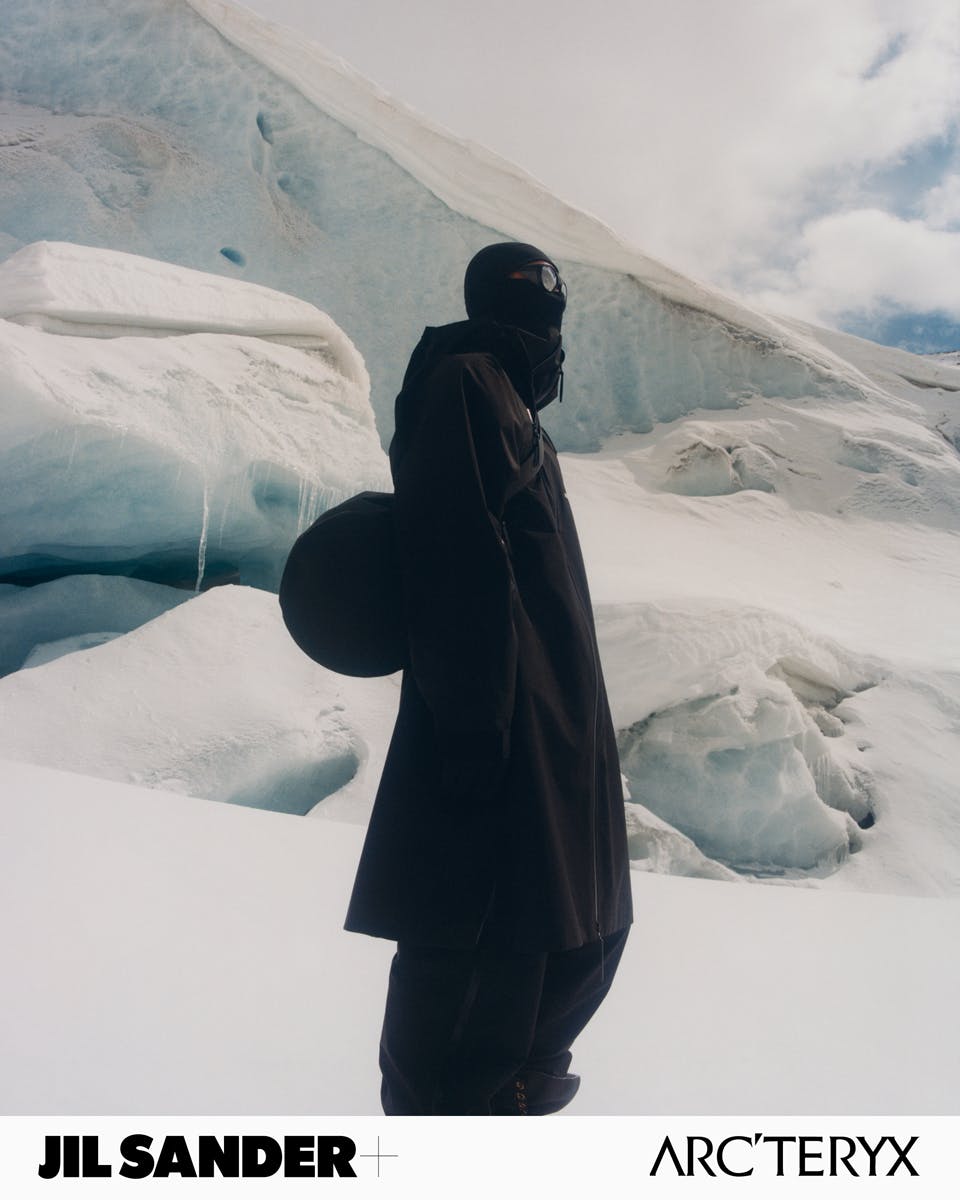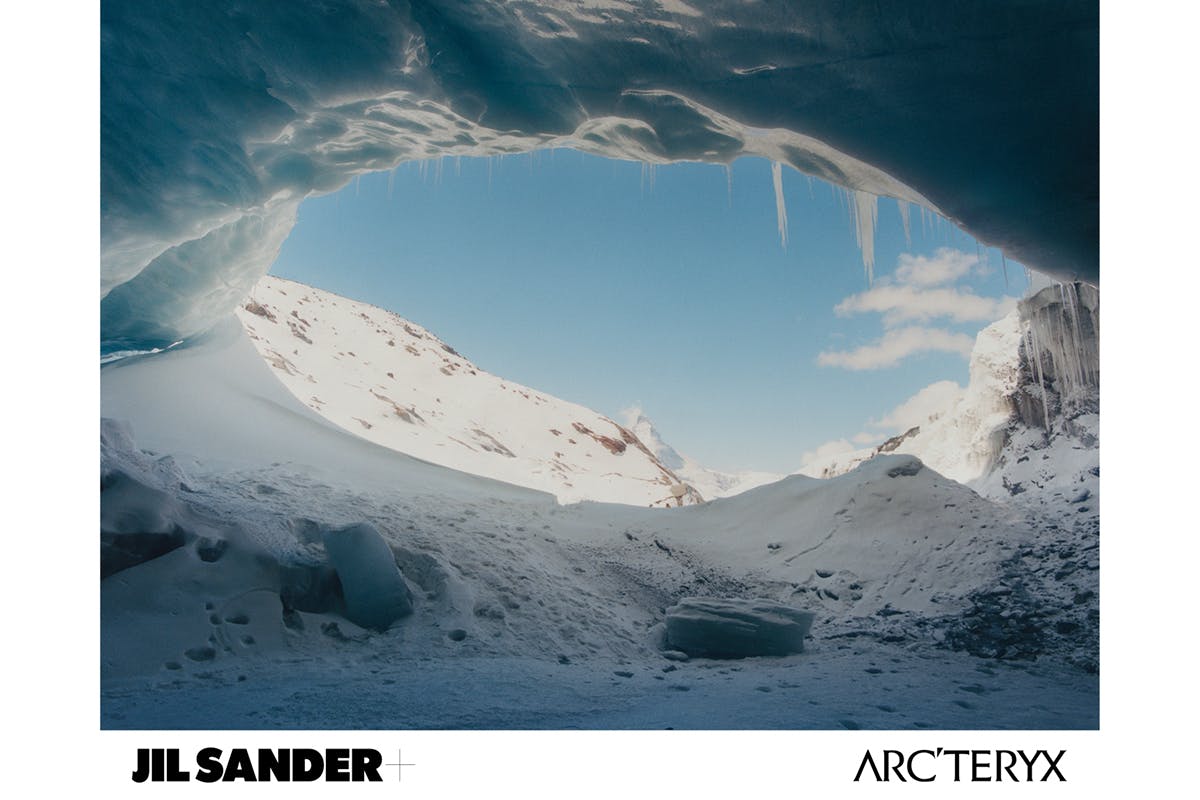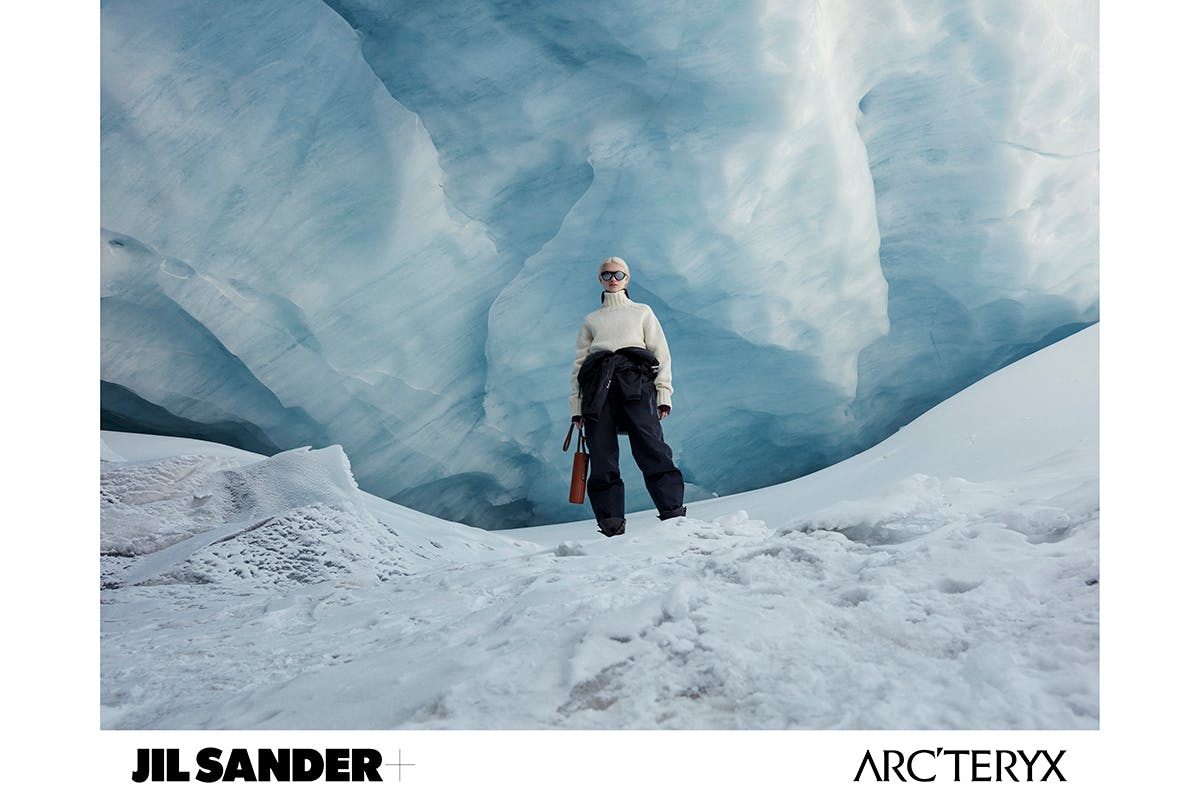 Jil Sander and Arcteryx are a match made in minimalist heaven. The former represents the cutting edge of subdued luxury, the latter's function-over-fashion mentality has whittled away any extraneous edges on its hardy gear.
Unsurprisingly, the duo's Fall/Winter 2021 collaboration is a perfect marriage of aesthetics and utility.
Arc'teryx's mountain-ready ski and snowboard gear get the Jil treatment here: the function is still there, but the jackets, bibbed trousers, and one-piece suit have been cut sufficiently loose, with new features that are as hardy as anything in Arc'teryx mainline and luxe as your typical Jil Sander collection.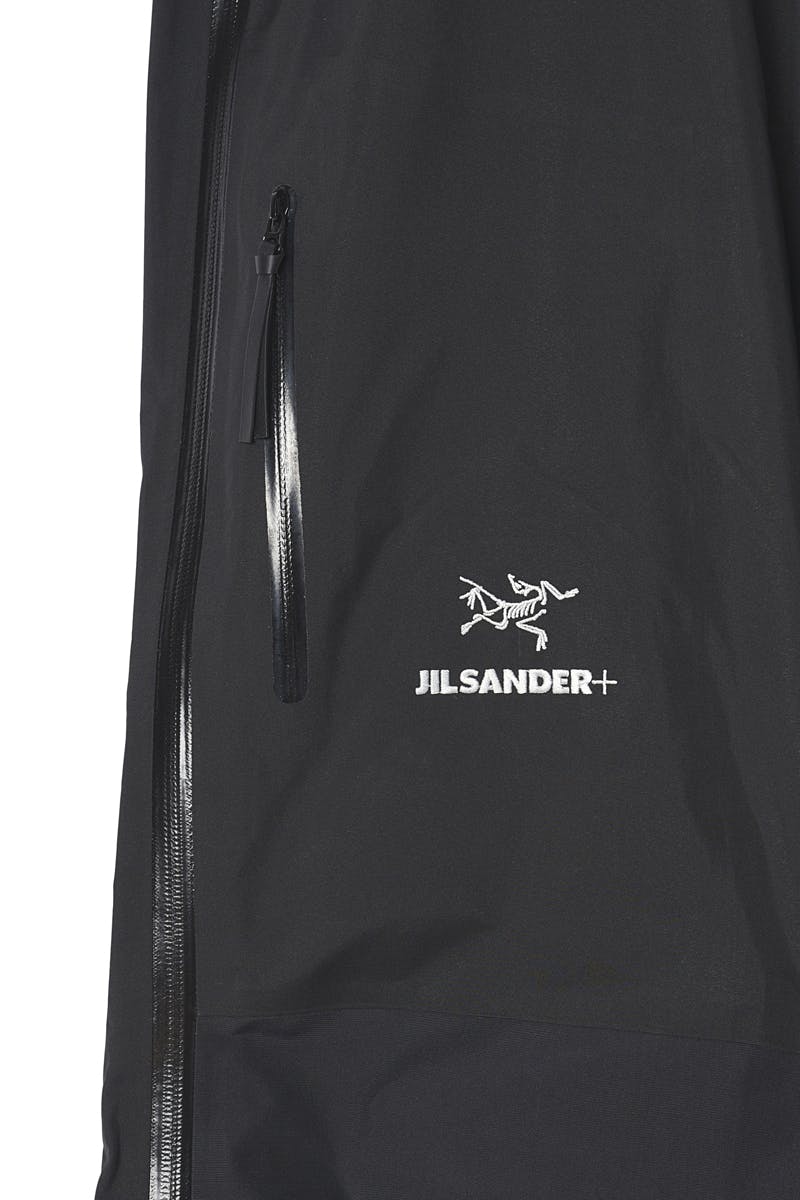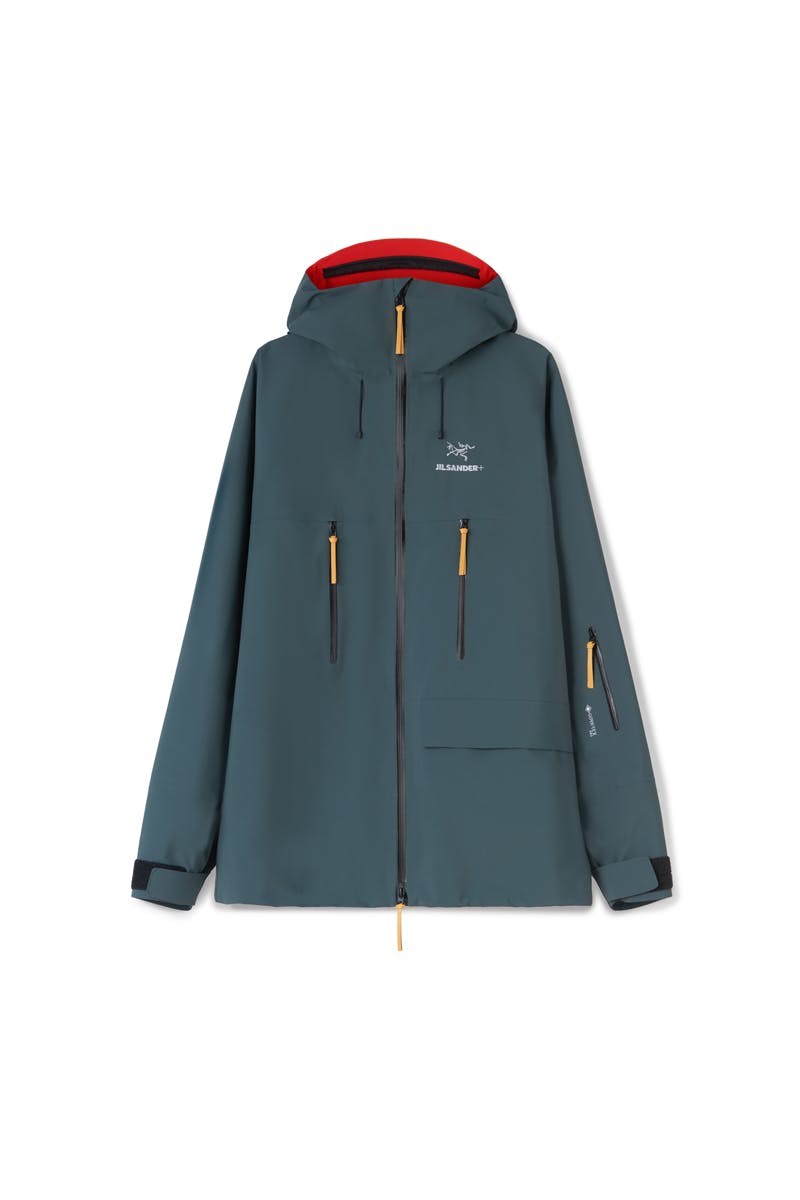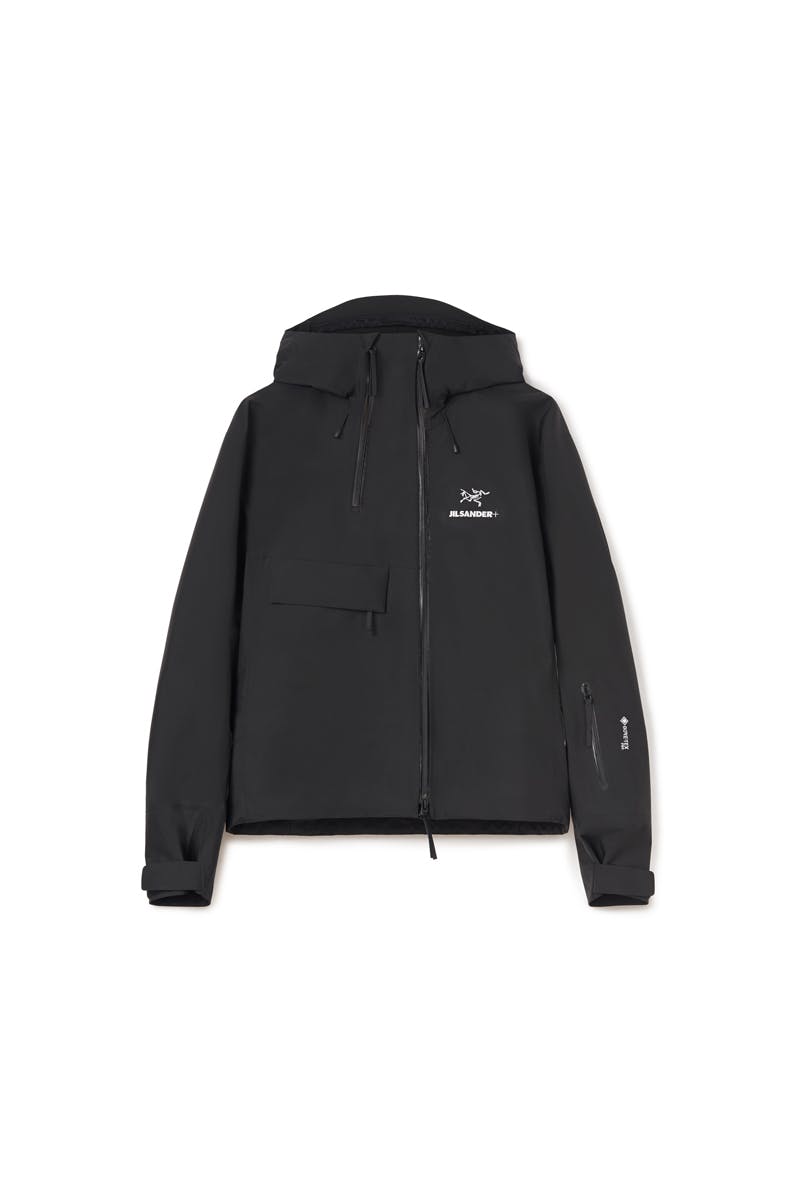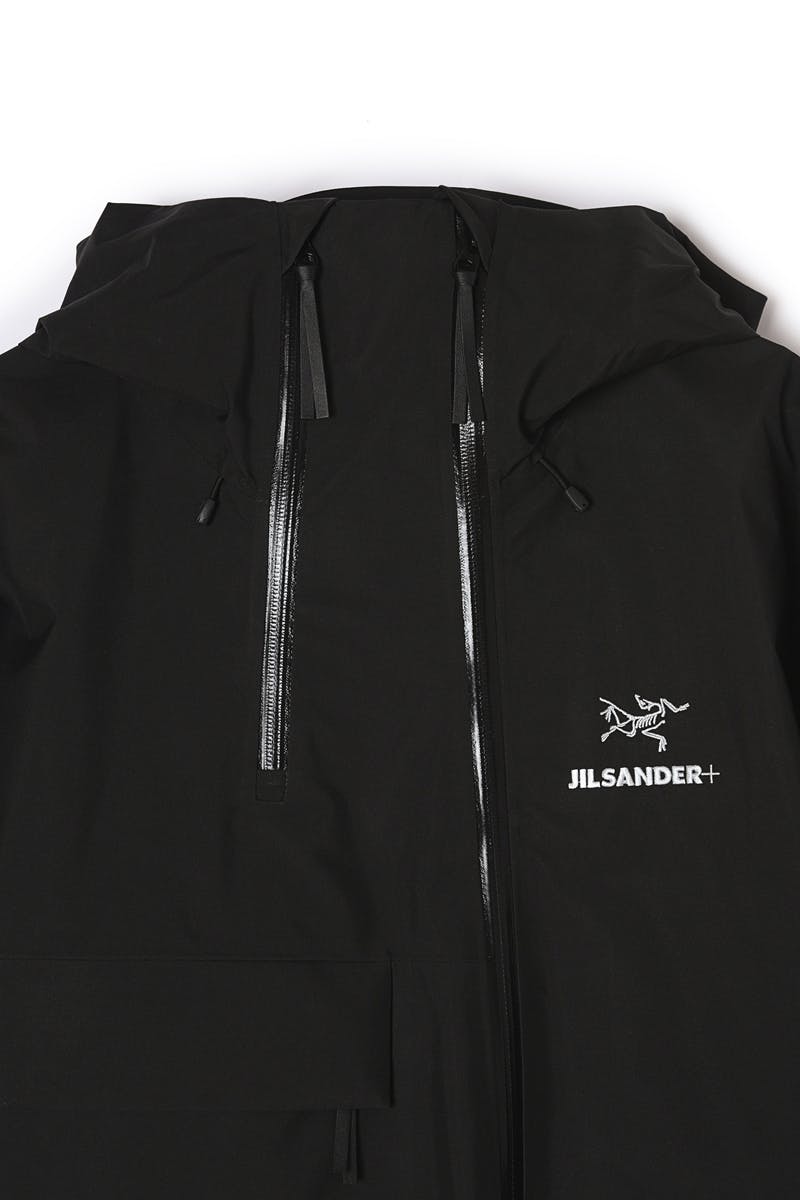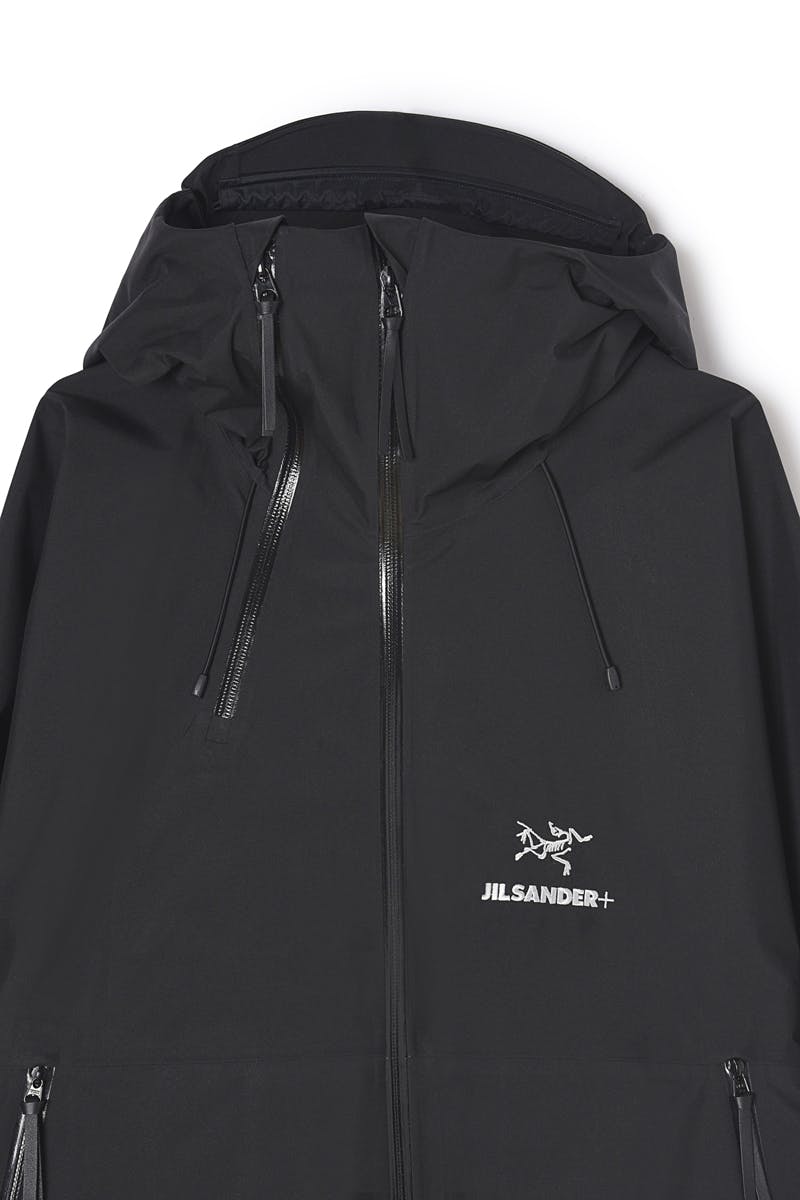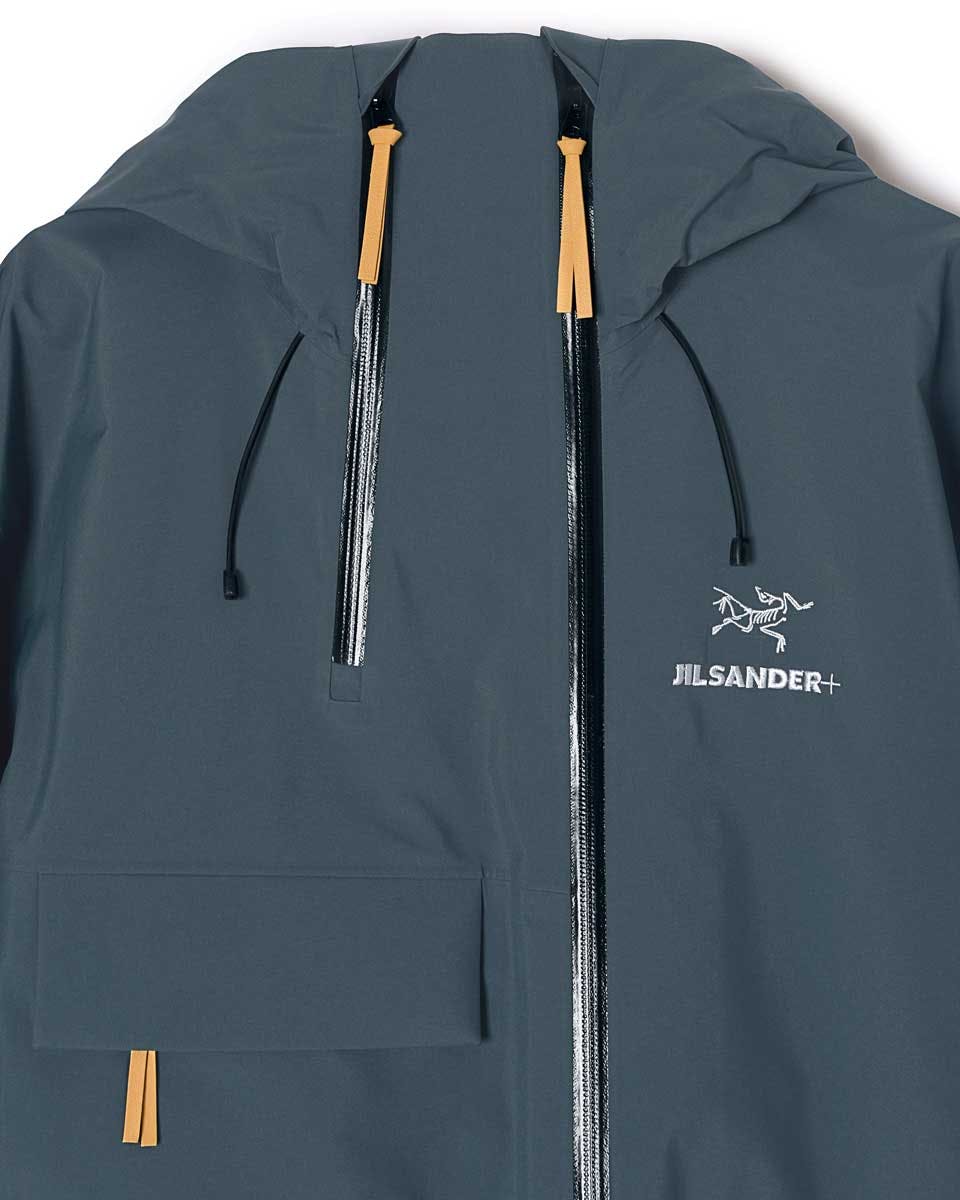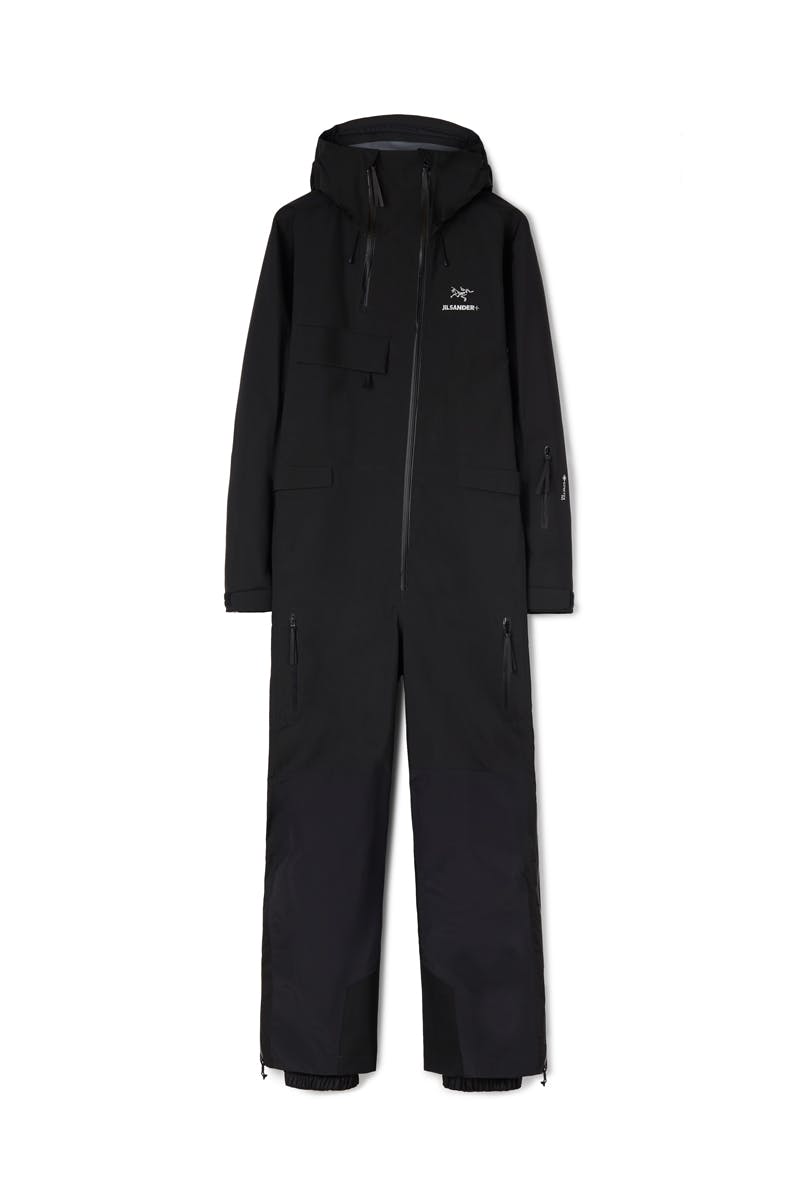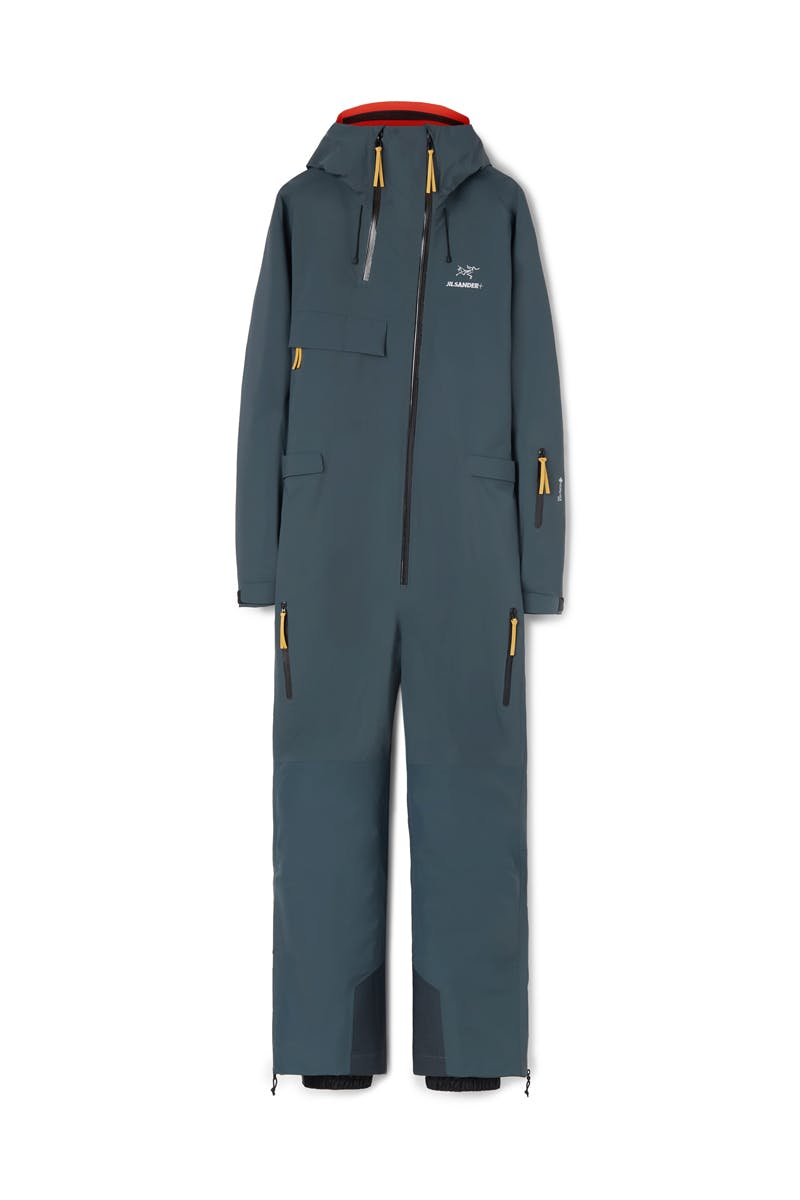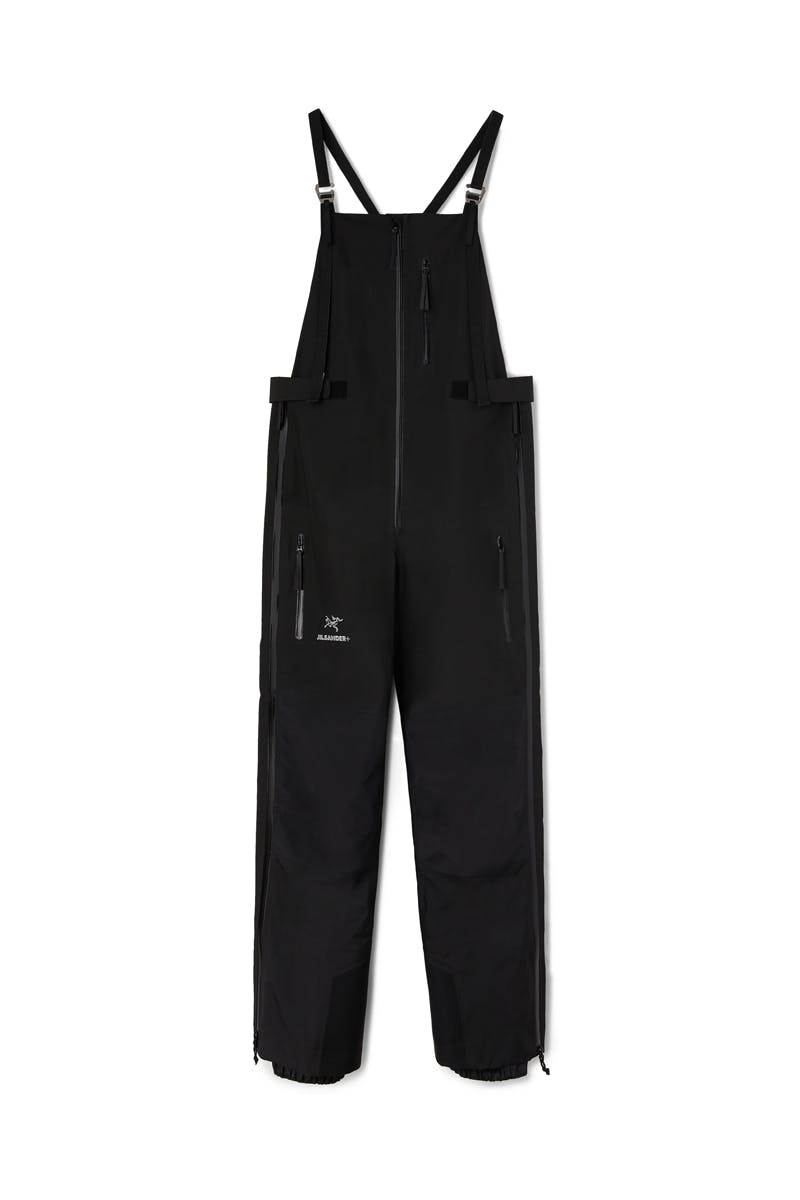 You'll find GORE-TEX Pro overlaid with weatherproof leather, asymmetric zippers, and ergonomic interiors that are drape like a Jil coat but hug the human form with dynamic cutting that only Arc can achieve.
It's been a big year for Arc'teryx, which launched a hip sub-label, received many celebrity co-signs, opened new stores, and remains extremely popular among a growing contingent of young fans, some of whom have mixed feelings about this collaboration.
This Jil Sander team-up is the outdoor label's first major push into the realm of upscale fashion. Arc'teryx has moved only at its own pace, eschewing collaborations aside from a partnership with Palace.
Before Jil Sander+ x Arc'teryx collection launches on November 10 on Jil Sander's website, Arc'teryx's website, their requisite physical stores and stockists like SSENSE, we spoke with Jil Sander creative directors Lucie and Luke Meier about their latest landmark tie-up.
How did the Jil Sander+ x Arc'teryx collaboration come about and why? That is, how does this partnership make sense within the world of Jil Sander?
We were introduced to the people at Arc'teryx a few years ago by a mutual friend, and we began speaking about a possible project.
The approach was interesting because we were looking for a partner who could help us bring our Jil Sander aesthetic to performance outerwear. We have been using Arc'teryx products for many years, so we understand the level that they can bring, and to us it was a logical fit in the Jil Sander+ world.
What's the appeal in working with heritage brands like Mackintosh, Birkenstock, and Arc'teryx?
The partners we have worked with all have specific characteristics, expertise, and know how that we appreciate. We wouldn't consider Arc'teryx a heritage brand, they simply make excellent products.
Why do these partnerships fall under Jil Sander+ instead of mainline?
Jil Sander+ is about life outside of the city, and the partners we have selected thus far create excellent products for life in the mountains and the countryside. It is important that the pieces we make in Jil Sander+ are functional as well as aesthetically pleasing.
How does the Arc'teryx collaboration speak to the expansion of the Jil Sander brand and its collaborative strategy?
This project is a natural extension of what we are doing within Jil Sander+. We wanted to bring our design sensibility to apex level outerwear. We personally grew up skiing and snowboarding, and we still go as much as we can. In a certain sense we were making the pieces we want to use when we're in the mountains.
Personally, how does Arc'teryx appeal to you? Why work with them rather than another outdoor label?
Luke is from Vancouver and so there was a natural appreciation and intimate understanding of the brand and their products.
Collaborations and crossovers are now more prevalent in the industry than ever before. What's the purpose of collaborations, for you? Why do you do them?
We only embark on collaboration projects if the end result is something we couldn't achieve on our own. It's about creating an interesting product that works well, is of extremely high quality, and has an aesthetic that resonates.