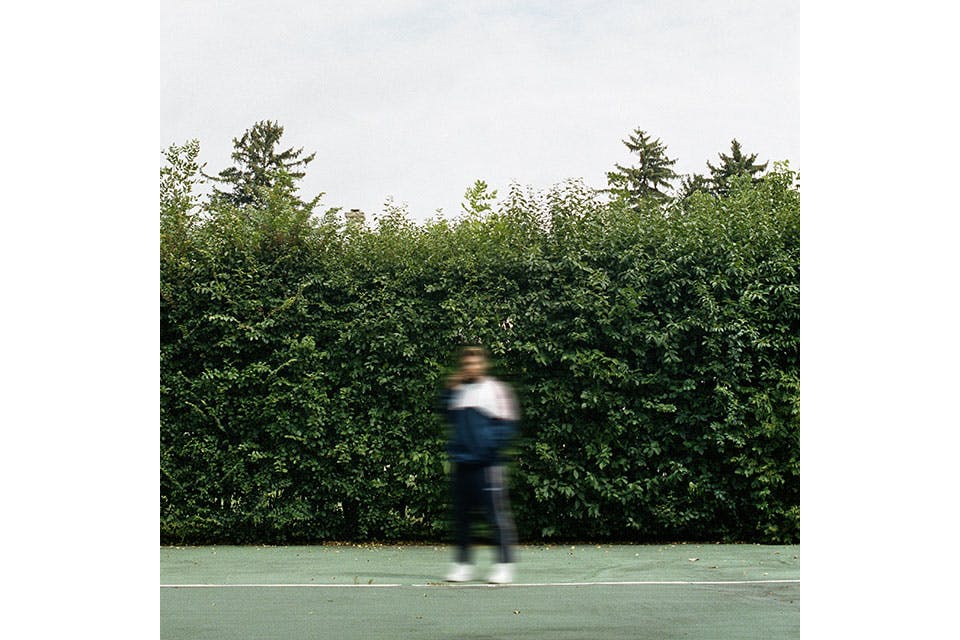 4.0/5.0
Joey Purp is a product of Chicago's pugnacious tenor. On his 2016 sophomore project iiiDrops, he makes his relationship with turmoil frighteningly clear; he's adjacent to the shrill call of anarchy, fluent in street-savvy as well as the awareness of what comes with living with his demons. But iiiDrops was more than the Savemoney crew member's plea for notoriety - it was an introspective and intelligent look at the full spectrum of his scourged existence. It may have been only his second release, but through it, the world was introduced to a beguiling wordsmith with an unflinching look at the bleak existence that comes with a realist's point of view. Unlike his fellow Savemoney members Chance the Rapper and Vic Mensa, Purp's armchair diagnosis of society holds a darker viewpoint. His insouciant raps refracted through frames of lugubrious instrumentation strikes different than Chance's casual analysis of love and life, or Vic's bubbly rap that borders on pop-centric. If you listen to Purp, be prepared to take a look at life itself.
Be prepared – QUARTERTHING largely forgoes falling in conscious rap trappings, opting instead to act as a soundtrack to dastardly lifestyle choices. "QUARTERTHING is about life," Purp revealed at the project's intimate listening party in Chinatown. "My life and the lives of people that I know. It's just about us in every sense of the word." Through a colorful cast of beats that tend to err on the side of uncharacteristically bright, Purp's third outing paints a sordid picture of two contrasting lifestyles: that of an effortlessly slick drug dealer with anything that a client would ever desire, and someone whose taste for eminence has been quenched. These layers are placed on top of each other in near perfect sync, meaning that they are explored in tandem on each track. QUARTERTHING's ability to straddle the lines of bragging, pleading, and being uncaring is striking. Armed with technically sound music that separates him from either of his two noteworthy cohorts, Purp continues to add new layers to avoid being labeled a one-trick pony.
QUARTERTHING begins with a thunderous bang. "24k Gold/Sanctified" magically roars onto the scene with egregious confidence. Booming horns and claps, sultry voices that open up the track's purposefully claustrophobic atmosphere, and Purp's one-note shriek combine for an anxious opener that's both beautiful and evocative. His yells make sense in context; a symphony of gunshots places him on alarm as ambulances race past his house, leaving him to wonder if any of his friends perhaps had fallen to bullets. From there, the song evolves into a bloodcurdling remembrance of past tragedies that adds Ravyn Lenae on the backend to bring a balance to its heaviness. Her sultry vocals act as soft hands stroking the forehead to ease the anxieties caused by harsh memories.
The album constantly reinvents itself across its 14-track runtime. Tragedy tends to have that effect; the mind goes into a state of constant flux that creates a number of moods to cope with a depressing reality. QUARTERTHING doesn't try to function as an album in response to tragedy and hardship, but its attempts at being anything else expose its scars. "Hallelujah" is as triumphant as its name impies, reveling in Purp's glamorous lifestyle that comes with a few striking caveats. "And they say we the ones that changed, that's the way it go/ Still selling anything, that's the way it go" he raps on the chorus, detached from his reality. Purp's ability to channel his dominating tone into cocksure swag rap is second to none; he sounds like he's trying to convince himself that his actions are not just chic, but right as well.
When he's not exploring what comes with a rise to prominence, he's trying on a variety of hats; one of them is even a Kangol. "Aw Shit" is an adventurous techno-injected journey, building around a futuristic refrain of "Aw shit, they done let the wrong-wrong in this bitch." The track only features six separate bars but runs for two minutes, an offbeat choice that ultimately pays off. If nothing else, "Aw Shit" proves to be an attempt at widening his palette of sounds. It doesn't add anything to our understanding of Purp's character, but at least it sounds good.
If you're keeping track, that's two sonic worlds that QUARTERTHING dips its toes into, the versatility immediately clear from the start. Title track "QUARTERTHING" invokes the robotic nature of late 2000s-era The Cool Kids with its unique structuring, while Purp's conflicted nature makes itself evident between his new whip talk and references to his father and brother being "the real runners." "Paint Thinner" jumps into another spectrum with a beat as galvanizing as a defibrillator. The jolt sends the listener into a perpetual head nod as Purp's flow switches from loud to intimate. "Pray my son not a fake n*gga/ Pray his daddy not a dope dealer" he concedes on the chorus. The conflict that's tearing at his soul makes it evident that he wants to step away from the drugs, even as he wholly embraces them elsewhere. Don't let the funhouse of beats suck you in too hard; Purp's dealing with some heavy stuff.
The death of a friend in 2012 is the focus of the mesmerizing "2012." Its particularly airy backdrop and gentle wisps work great in contrast with Purp's tendency for powerful deliveries. As he reflects on the juxtaposition between the circumstances surrounding his life at that time of the death of a friend and his more fruitful livelihood now, Purp raps loudly, pain dripping from each breath. "Ay that was then and this is now/ I done put the business down" he raps on the track's closing in what sounds like disgust. It makes the listener ponder on Purp's veracity, since he frequently refers to this same "business" in multiple instances throughout the album in a more present tense. Like many caught in a similar cycle of drug culture, he's back to convincing himself that he's finished with self-destructive tendencies.
Pandering for sonic diversity works fine if each song has nuance and grit; without even effort spread thoughout, at best, it can come across as an artist being a jack of all trades while mastering none. Traces of that can be felt on QUARTERTHING's second half in tracks like "Karl Malone," littered with OG Maco's imprint, and "Bag Talk," which itself is reminiscent of early 2010s-trap boilerplate. It's almost like he's exploring for exploration's sake without meaningful insight to bring to the conversation.
At its essence, QUARTERTHING is a welcome step up from iiiDrops. Purp's much more adventurous, offering a plethora of flows that separate him from both Chance the Rapper and Vic Mensa. Purp's story is one of purposeful confusion; you can never tell if he's genuinely happy about his current lifestyle, or if he prefers to be back next to the block, pushing weight and away from frauds and industry politics. While his bold expedition showcases boldness that often alludes many of his contemporaries, not every attempt at finding a new angle works out. It's clear that Purp has the creativity to stand with Chicago's rap elite. If he refines the rough edges, he'll be able to bring in a new dynasty.
Joey Purp's 'QUARTERTHING' is available to buy or stream. For more of our album reviews, head here.