There's a rumor going around that the last time Julia Fox stepped out of her house without getting snapped by paparazzi, iPods were still a thing. Because whenever the model leaves her the safety of her humble abode, the wild sartorial concoction she's put together that day goes viral within minutes. Fact.
From her leather dominatrix horse 'fit and a "Jress and Joots" combinations at New York Fashion Week, to the ginormous three-and-a-half pound body bag she was seen lugging around a few days later, Julia Fox seldom disappoints.
That being said, one of her latest looks — which came on March 2 in the midst of Paris Fashion Week FW23 — could well be her most stripped back for a while.
The 33 year old was spotted swanning around the French capital wearing a fairly subtle (for her anyway) denim zip-up number, a pair of chunky boots, and what appeared to be a normal, everyday clutch bag.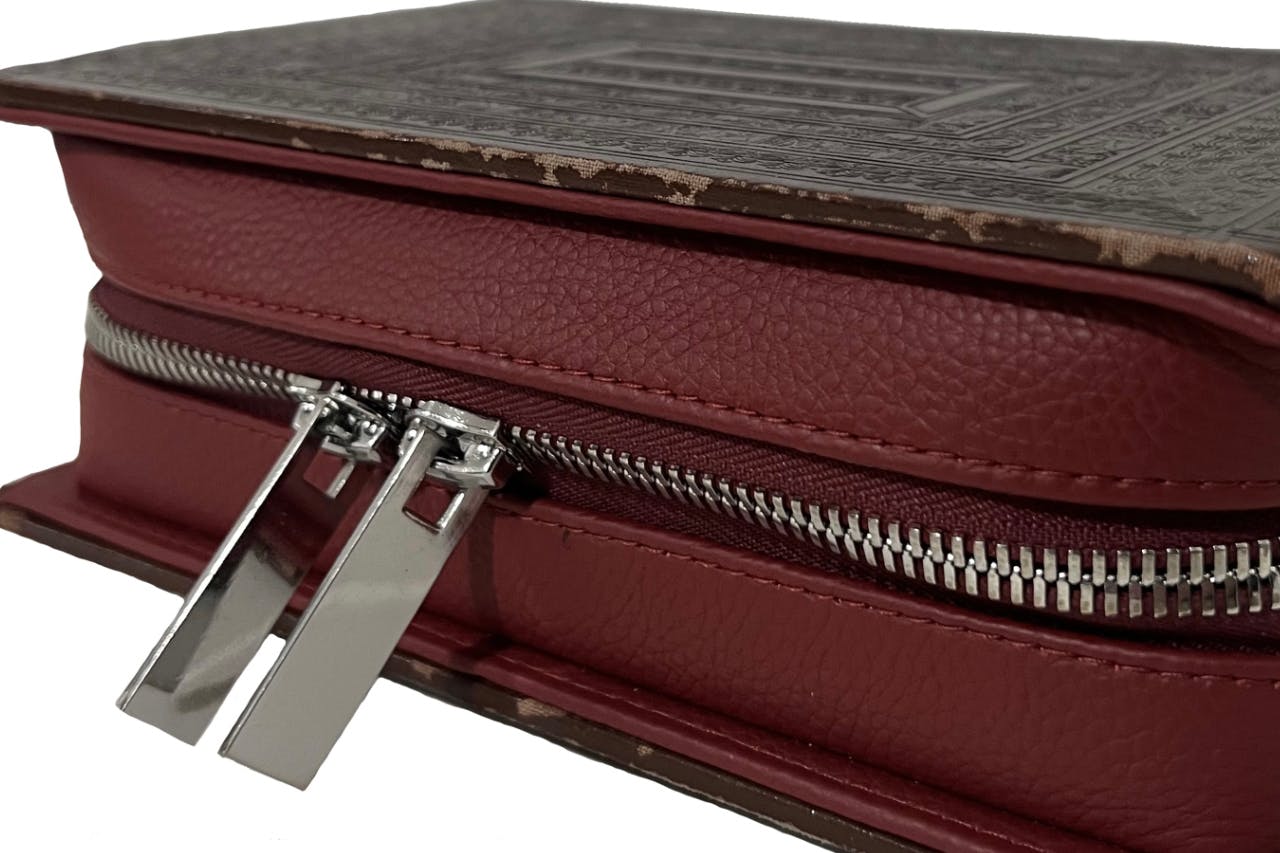 However, upon closer inspection, said clutch bag actually appeared to be that of God's collection: an old bible repurposed into a bag by designer Aylah Gallardo.
Born in Philippines but now based out of LA, Gallardo's The Bible bag is the first release under her eponymous line, having worked as an in-house designer for a slew of non-disclosed west coast brands.
"I drew inspiration [for the bag] from my childhood and the strong and religious women that raised me," Gallardo told Highsnobiety. "My intention is to design like an artist where my pieces serve as art that is open for interpretation and even criticism. I want to create designs that people have an opinion on and have a natural reaction to," she added.
Retailing online for $1,355, the custom hand-made Bible Bag is made out of actual used bibles, and comes equipped with heavy-duty chrome zips and a handy interior pocket for any other holy trinkets or loose change.
"The design process started with a vintage Bible I'd owned since attending an all girls Catholic High School. The main challenge was finding the right craftsman that believed in the idea as most had rejected the idea of deconstructing a Bible," continued Gallardo. "I believe that having the best quality is the standard, and it definitely took a few rounds of samples to perfect The Bible Bag."
Fox proved last year with her DIY leaf dress that anything can be clothing, and she's done the same again here, but with bibles and accessories. Spacious, hard-wearing, and designed to last the test of time: the Bible Bag might well be the answer to all of our luggage prayers.
Shop our favorite products