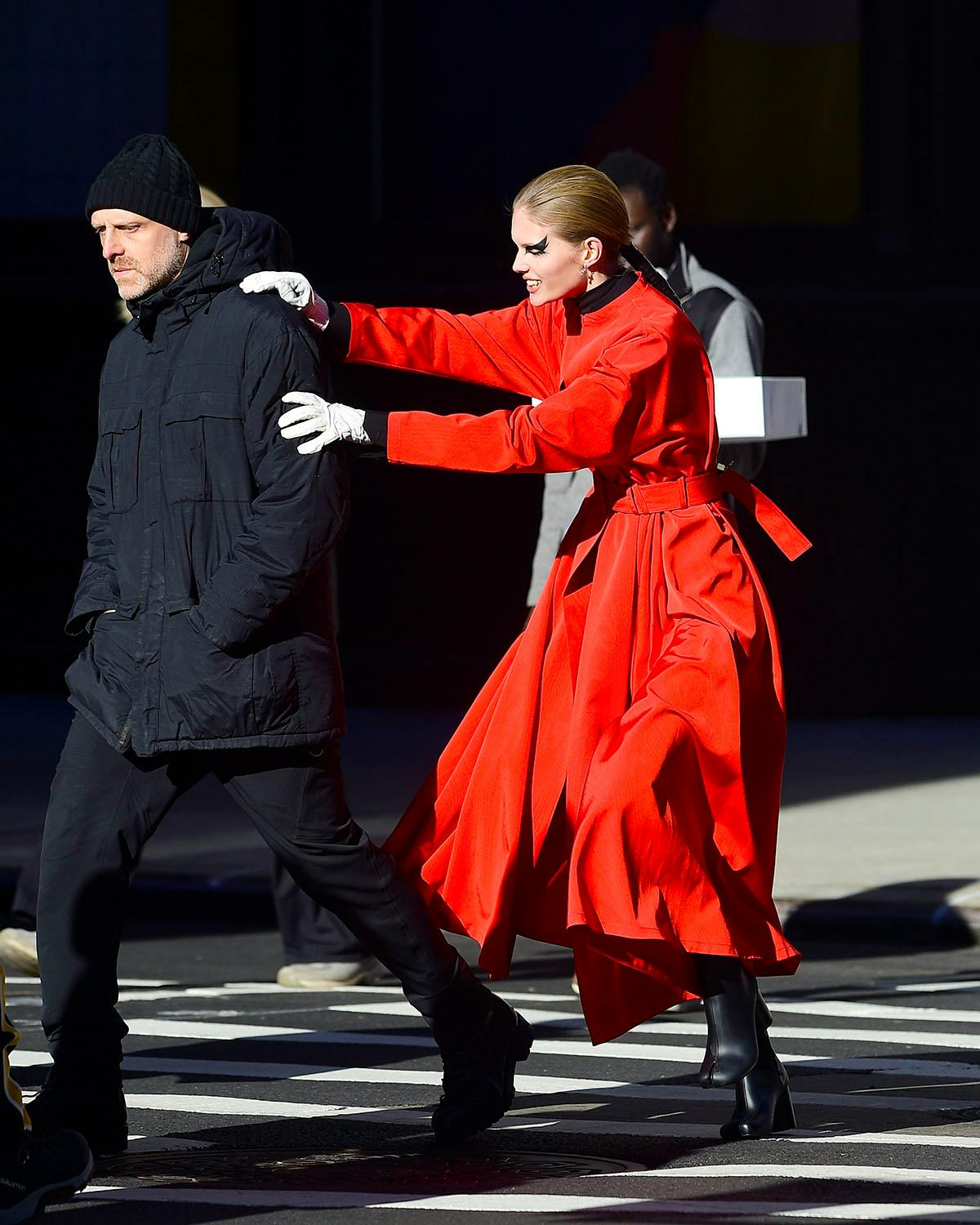 PSA: any white woman wearing slicked-back hair and heavy eye makeup is now liable to be mistaken for Julia Fox.
On December 13, Getty Images uploaded a series of paparazzi shots identifying a statuesque individual — clad in a red coat, Margiela Tabi boots, a bondage tape-wrapped ponytail, and raccoon-y eye makeup — as the Uncut Gems actor.
It's a pretty good cosplay, but the person pictured is very clearly not Highsnobiety's December cover star.
The photos raise more than a case of mistaken identity. While our Fox impersonator is captured peacocking on a street corner (run-of-the-mill stuff!), the lookalike also appears to accost a man crossing the street. In one shot, Fox 2.0 is frozen mid-air as she pounces on the poor passerby from behind.
"Celebrity Impersonator Terrorizing Streets of New York City" makes for a great story (I used it at the headline, after all), but there's clearly something else going on here. Is it a film shoot? A fashion shoot? Is Faux Fox the Real Fox's body-double for an undisclosed project she's working on?
If the impersonator isn't Fox, who is she?
Does anyone have answers?!