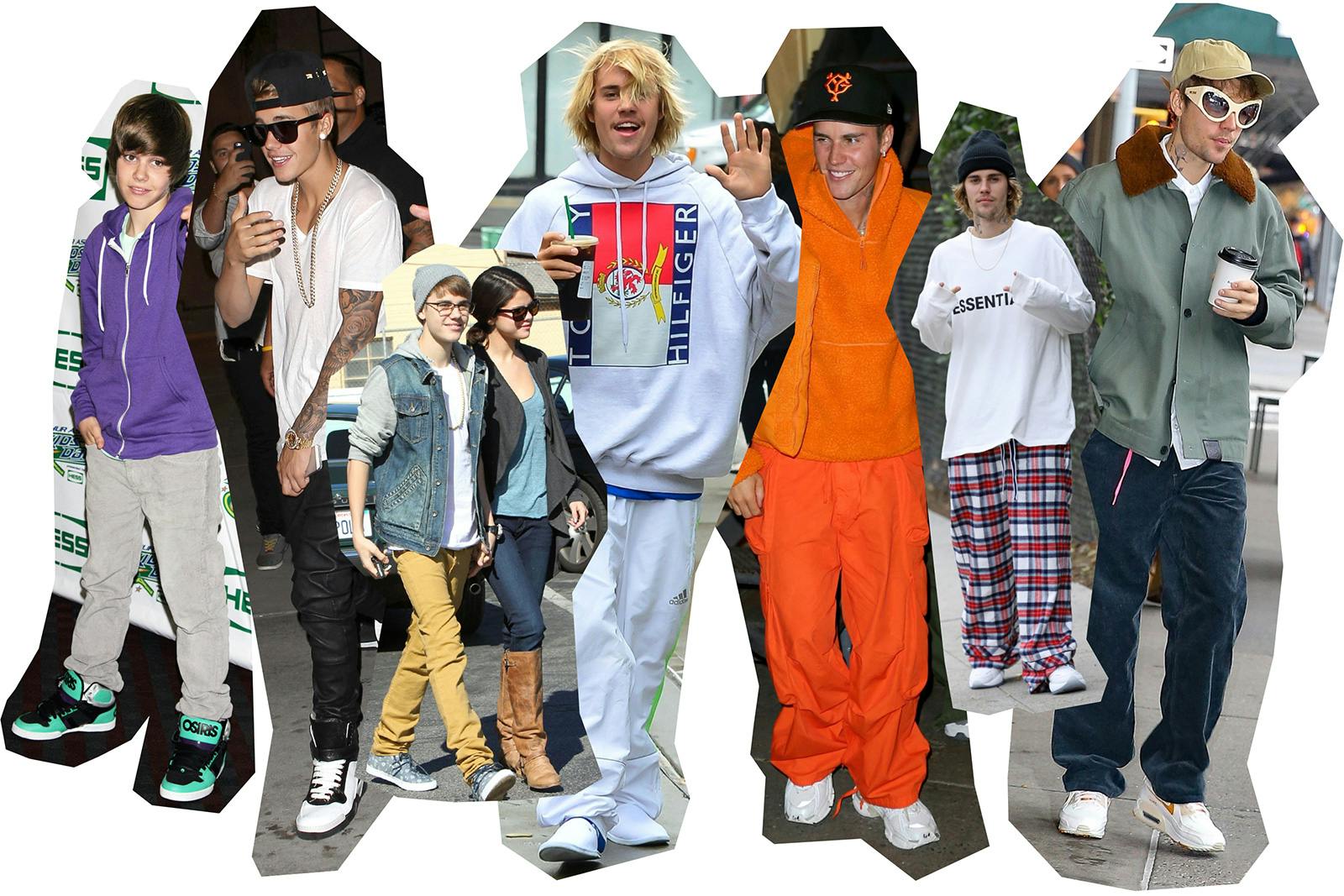 Experience this story and others in the new issue of Highsnobiety Magazine, available from retailers around the world and our online store.
Justin Bieber's style never stops evolving. While most of us have the luxury of archiving old Instagram photos and Facebook albums, Biebs, who became a star at just 13 years old, has his whole life on the Internet: a public catalog of his most memorable — and questionable — 'fits.
From "Baby"-era purple hoodies to hotel slippers, Bieber has never stopped experimenting. To celebrate his journey along the many peaks and troughs of personal style, we've assembled a recap to guide you through his standout looks over the years.
2009 – The Bieber Basics
How many of us dreamt of being Justin Bieber's "One Less Lonely Girl"? Right from the start, Bieber was rocking big skate shoes and his signature shade of purple — two codes to which he's stayed true throughout the years.
2011 – #Jelena
The glasses. The necklace. The beanie. This outfit is as 2011 as they come. And with Selena Gomez on his arm, Bieber was truly the best and coolest of us (even though we hated to admit it).
2013 – Chronicles of a Scumbro
As the decade progressed, Bieber quickly went from wholesome to scumbro, eventually racking up a DUI and making the lip bite his signature pose. The cap got turned backwards, the tie-dye shirts went on, and his bad boy era began.
2013 – Time to Flex
Leather trousers were once a regular go-to for the Biebz, and in 2013 he started switching out hoodies and trainers for blazers and loafers. He also began sporting massive watches and eye-popping chains, which is obviously what most of us would have done had we been millionaires at age 19.
2015 – Rated Ü
In 2015, Bieber really got into his EDM bag with the release of "Where Are Ü Now," which was followed by the album Purpose and as many great outfits as bangers.
By this point, peroxide blonde Bieber had amassed an impressive collection of tattoos, and his days of being a cutesy pop idol were long gone. Somehow, this meant Justin Bieber merch became a part of everyone's weekly wardrobe rotation — lest we forget.
2018 – Hotel Slippers
Next came the strange window of time in which Biebz was continuously snapped wearing hotel slippers while out and about — which may just be his most iconic fashion era. Paired with the Vetements x Tommy Hilfiger hoodie and trackpants, this look is nobody's but his.
2019 – The King of Cozy
Bieber launched his own fashion line, Drew House, in 2019, and like any good boy boss he started wearing it almost every single day. Of course, the brand sold his signature hotel slippers, along with a variety of cozy staples that we've seen him incorporate into his style since the early days.
2021 – Proud in PJs
One thing about Justin Bieber's outfits is that you never really know if he's just rolled out of bed or if it's been carefully planned for weeks. Despite this look doubling as cozy pajamas, we can always expect Biebs to rock the biggest brands of the moment.
January 2022 – Giddy Up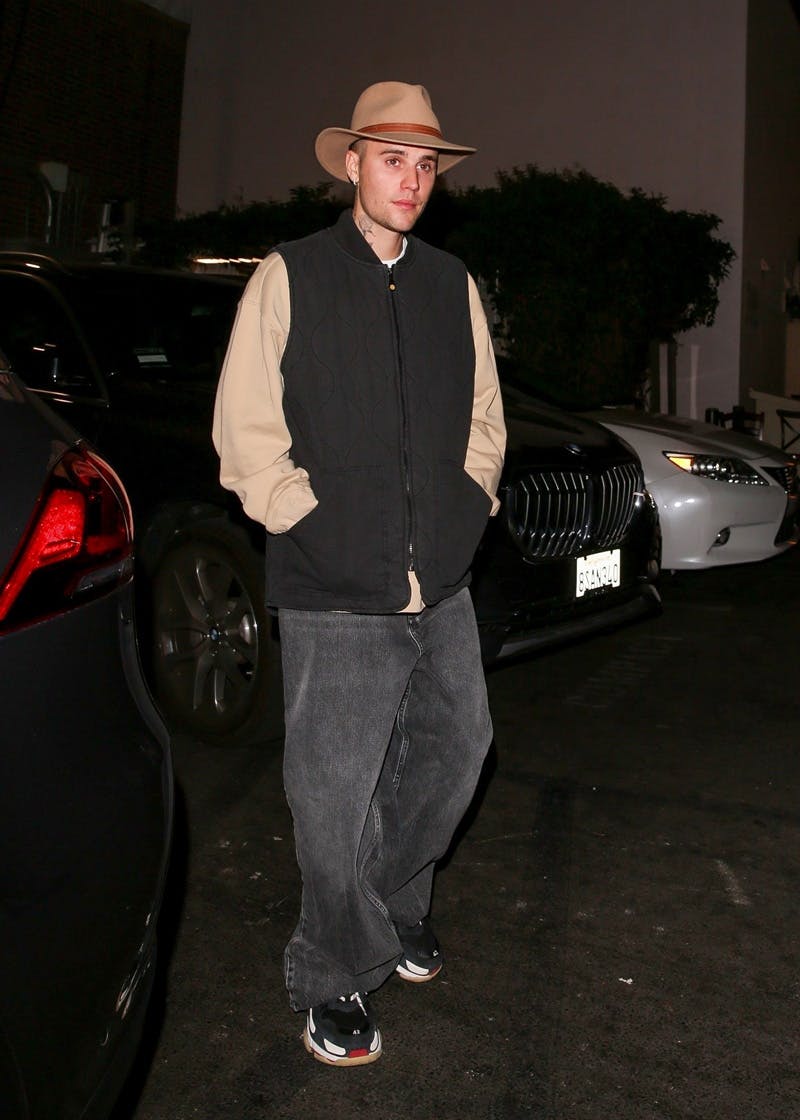 Although he's Canadian, Bieber takes plenty of inspiration from the land down south. We've seen the singer rock a cowboy hat a handful of times over the years, switching up his usual rotation of fitted caps for something more adventurous. However, he's not quite graduated from baggy jeans just yet.
March 2022 – Back in Cap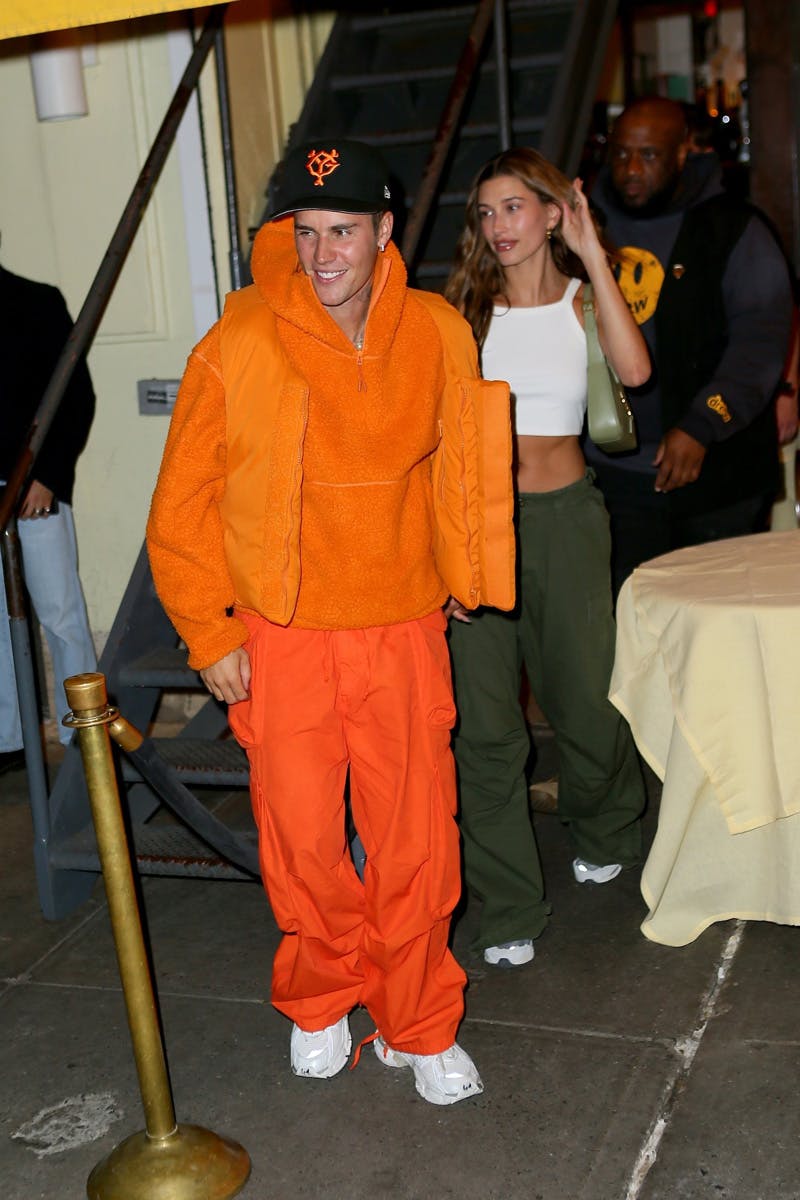 Despite his personal wealth and ever-growing collection of designer clothing, Bieber's love of a good hoodie and oversized pants has never faded. This monochrome orange look perfectly captures Chef Justin's recipe for a good outfit.
December 2022 – Happy Wife, Happy Life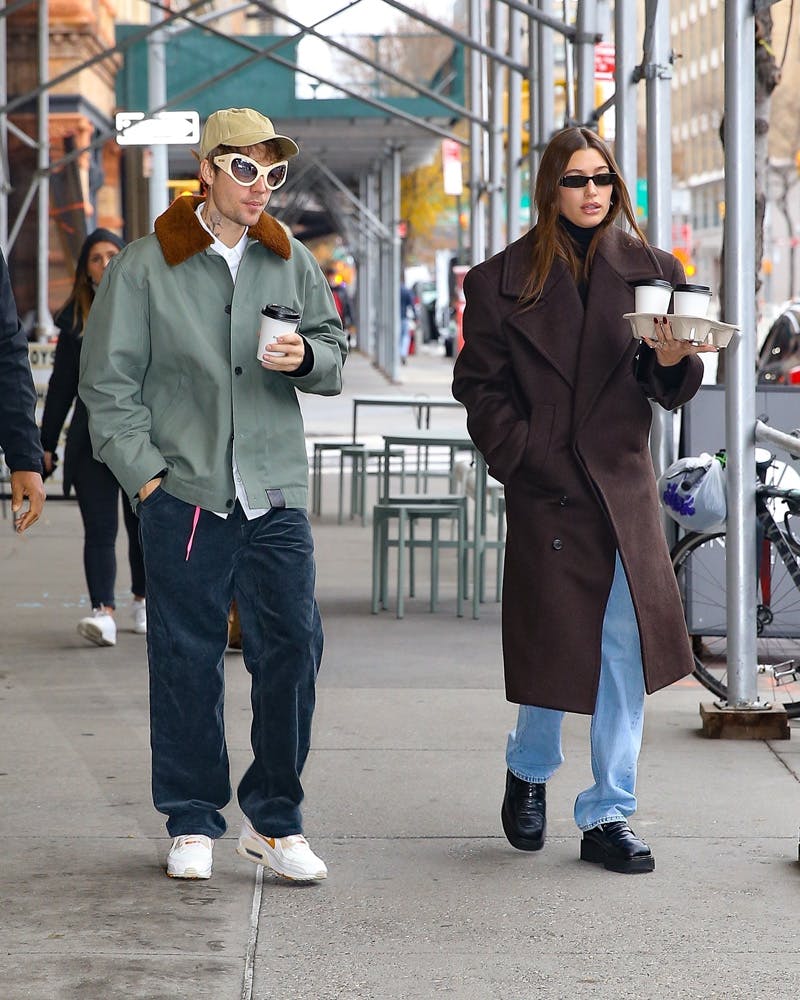 Although the hotel slippers have been consigned to the trash can of history — for now — Justin remains a big fan of statement accessories. As a self-proclaimed "wife guy," he and Hailey are well-known for their couple 'fits — never slacking off in the eyewear department. Somehow, Justin's effortless, laid-back style provides an almost comical contrast to Hailey's chic model-off-duty looks. It really works. The whole is greater than the sum of its parts.
Head here to get a copy of the new issue of Highsnobiety Magazine.