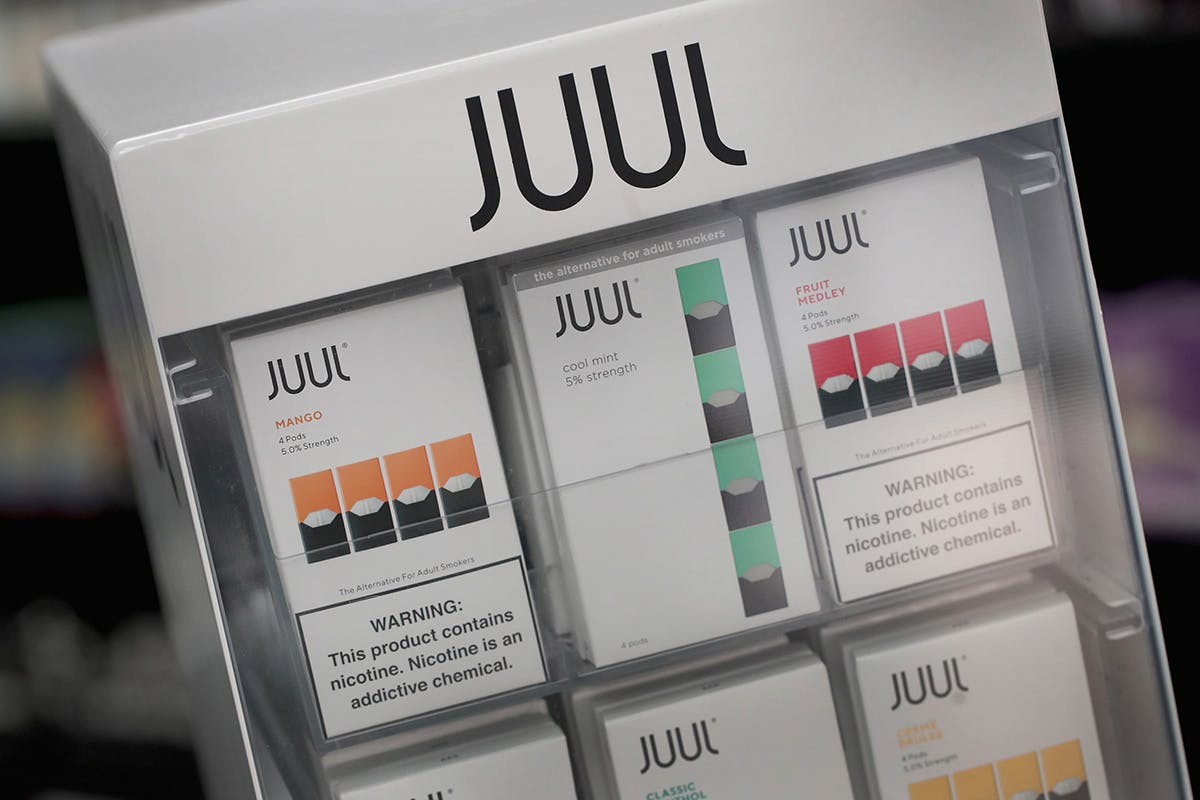 E-cigarette manufacturer Juul has announced it will suspend sales of most of its flavored pods in retail stores and discontinue its social media promotions. The move comes amid government and public pressure to clamp down on the growing teenage vaping crisis in the United States.
Despite the fact it's illegal for the vapes to be sold to minors, they've still proved to be wildly popular among teenagers and have spawned memes on social media. Juul introduced lower-nicotine pods and age-verification to online sales earlier this year, but the craze continued to grow at least in part because of online virality.
In a company blog post, Juul Labs CEO Kevin Burns announced that it would shut down its Instagram and Facebook accounts in an attempt to counteract underage use. The "action plan" will also see its Twitter presence changed to "non-promotional communications" only, and its YouTube channel limited to adult testimonials about quitting smoking.
"By deterring social media promotion of the Juul system by exiting our accounts, we can better prevent teens and non-smokers from ever becoming interested in the device," Burns wrote.
Juul said it would keep mint, tobacco and menthol flavors for its devices in retail stores to prevent users from reverting to menthol cigarettes. People looking for creme, cucumber, and mango flavor pods can still purchase them on the company's website, but will need to go through the sophisticated age verification system.
The decision by the San Francisco-based company is seen as a significant step for an industry that set out to help people quit smoking, but is now entrenched in a new health problem as nicotine addiction continues to rise among nonsmoking teens. It also preempts a plan by the Food and Drug Administration plan to implement a series of measures to curb the problem.
In other news, here's what's dropping at Supreme tomorrow.