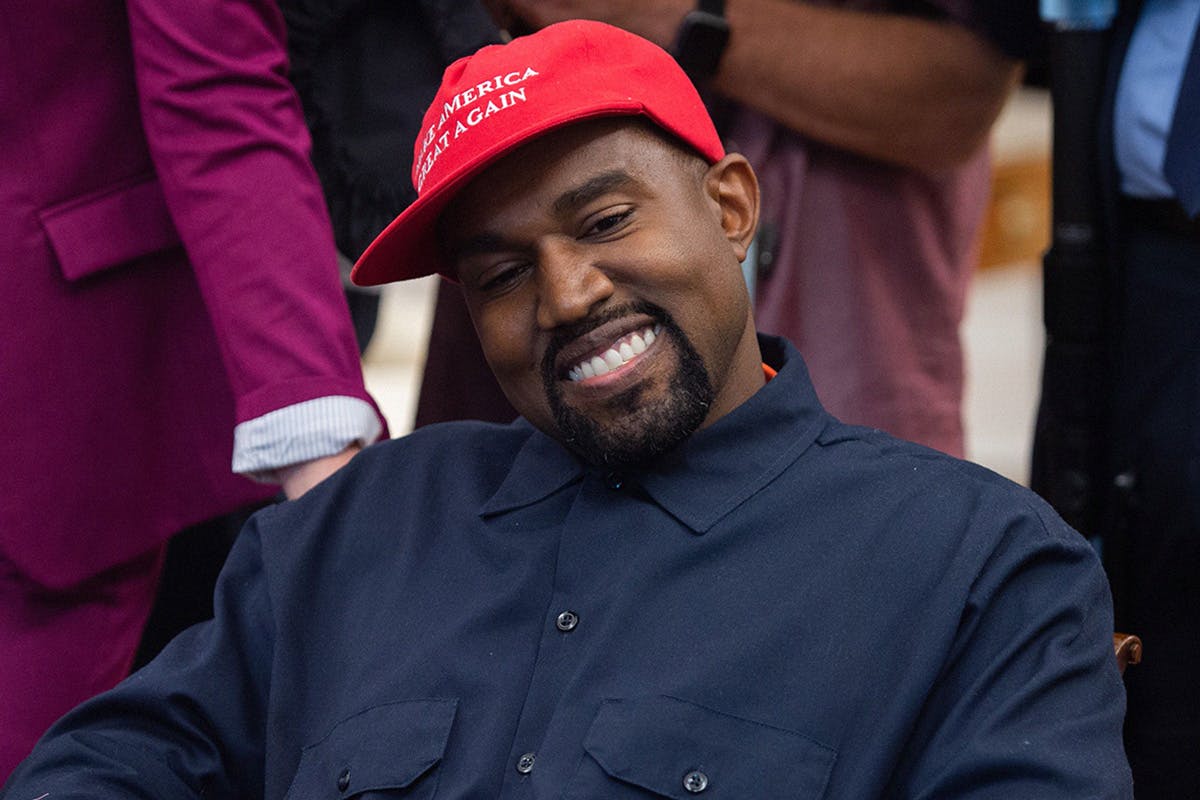 The views and opinions expressed in this piece are those solely of the author, and do not necessarily reflect the position of Highsnobiety as a whole.
It's rather telling that 2018 ended with the release of an app called 'SnoozYe' that allows people to physically silence Kanye West. As one of the most successful hip-hop artists who's ever lived, Yeezy draws both strength and notoriety from his voice, but what happens when people no longer want to hear what he has to say?
The developers behind SnoozYe describe Kanye's recent output as "exhausting," referring of course to his ongoing (and often, unwanted) involvement in US politics which reached a fever pitch last year. By now, most people are aware of the controversial comments that Kanye made about slavery, as well as his strange, yet somehow unsurprising affiliation with Donald Trump. It seems odd looking back now that him posting pictures of some bugs he ate on Instagram is probably the least bizarre thing that Kanye did in 2018.
Combined with Kanye's defence of problematic artists like 6ix9ine and XXXTentacion, it's easy to see why some people would want to put the legendary rapper on snooze these days. It's far quicker to list the good that he's accomplished recently rather than the bad, and most of what we can salvage from his work in 2019 is directly linked to the ambitious G.O.O.D. Music experiment that was released last summer.
Although his own solo output missed the mark last year, ye was just one of many projects that Kanye rolled out, including the well-received Teyana Taylor comeback and Pusha-T's DAYTONA, which topped numerous end of year lists (including our own). Most impressive of all though, was the Kids See Ghosts collaboration with Kid Cudi, which many hoped would set Kanye on a path of redemption. It inevitably did not, but perhaps 2019 will be his year?
I Love It
Although such claims might have been a tad presumptuous, it's easy to see why the Kids See Ghosts project started to reignite faith among the most devoted of Kanye's long-suffering fanbase. Unfortunately though, not even this nor the success of "I Love It" could ultimately pull focus in a year where his political ideology took center stage like never before.
After huge swathes of the general public and Kanye's own friends alike subsequently turned their back on his Republican-inspired rants, Kim Kardashian attempted some damage control last November by claiming that her husband is "not political," and that "he just happens to like Donald Trump's personality." These comments came shortly after Kanye himself decided to publicly distance himself from political discourse and focus on "being creative."
While the very thought of somehow separating Trump from his politics might sound absurd, it did still seem like Kanye had finally woken up to the fact that his music was being overshadowed by his own personal beliefs. By shifting his priorities once again towards creativity instead of ideology, it felt like there was still a chance that Kanye could redeem himself in the eyes of the fans he's lost.
Can't Tell Me Nothing
Unfortunately, it soon became clear that Kanye was unable to contain all of that "dragon energy" for long. By the time that January 1 rolled round, the "not political" star immersed himself once again in a dark, twisted, and not so beautiful fantasy, telling millions on Twitter why he loves the "Trump hat" so much.
Just as Kanye struggles to separate himself from the politics that he's become entangled with, so too are the fans struggling to separate his controversial beliefs with their enjoyment of his music. For many, it's going to be almost impossible to watch Kanye perform live if he keeps his promise and does indeed decide to perform from now on with his "mutherfucking hat on."
Trump has proved time and time again that he's only willing to Make America Great Again for a select few, and by further aligning himself with this agenda, Kanye continues to alienate the very community he once stood up for when he declared that "George Bush doesn't care about black people." However, if Kanye proved anything in 2018, it's that a lot can change in one year. There's still plenty of time for the star to turn things around in 2019, and the key to this lies with the music. Sure, his Yeezy sneaker line is more popular than ever, but for better or worse, Kanye's legacy as an artist is most dependent still on the words that come out of his mouth.
Touch the Sky
When it was revealed late last year that Kanye's next album would be delayed, it was easy to interpret this as yet another sign of him unraveling, or at the very least, pushing music onto the backburner. In hindsight, this might have been the smartest move he's made in a very long time. After all, certain aspects of the G.O.O.D. Music project, and ye in particular, suffered from tight deadlines that left the music feeling rushed or incomplete. By taking his time to deliver something truly special with Yandhi, Kanye can pull himself out of the creative tailspin that's plagued his solo work for the last few years.
To be honest, Kanye's music hasn't felt particularly focused since the release of Yeezus in 2013, and rumors that Yandhi will act as a sequel of sorts to this suggest that we might finally be in for another game-changing project in the same vein as Yeezus or even 808s & Heartbreak. Many underestimated the impact that the G.O.O.D. Music rollout had on the industry too, and without the self imposed deadlines that Kanye placed on himself last summer, Yandhi stands a real chance of perfecting this concise approach to hitmaking in a way that could redeem his career - at least musically, if nothing else.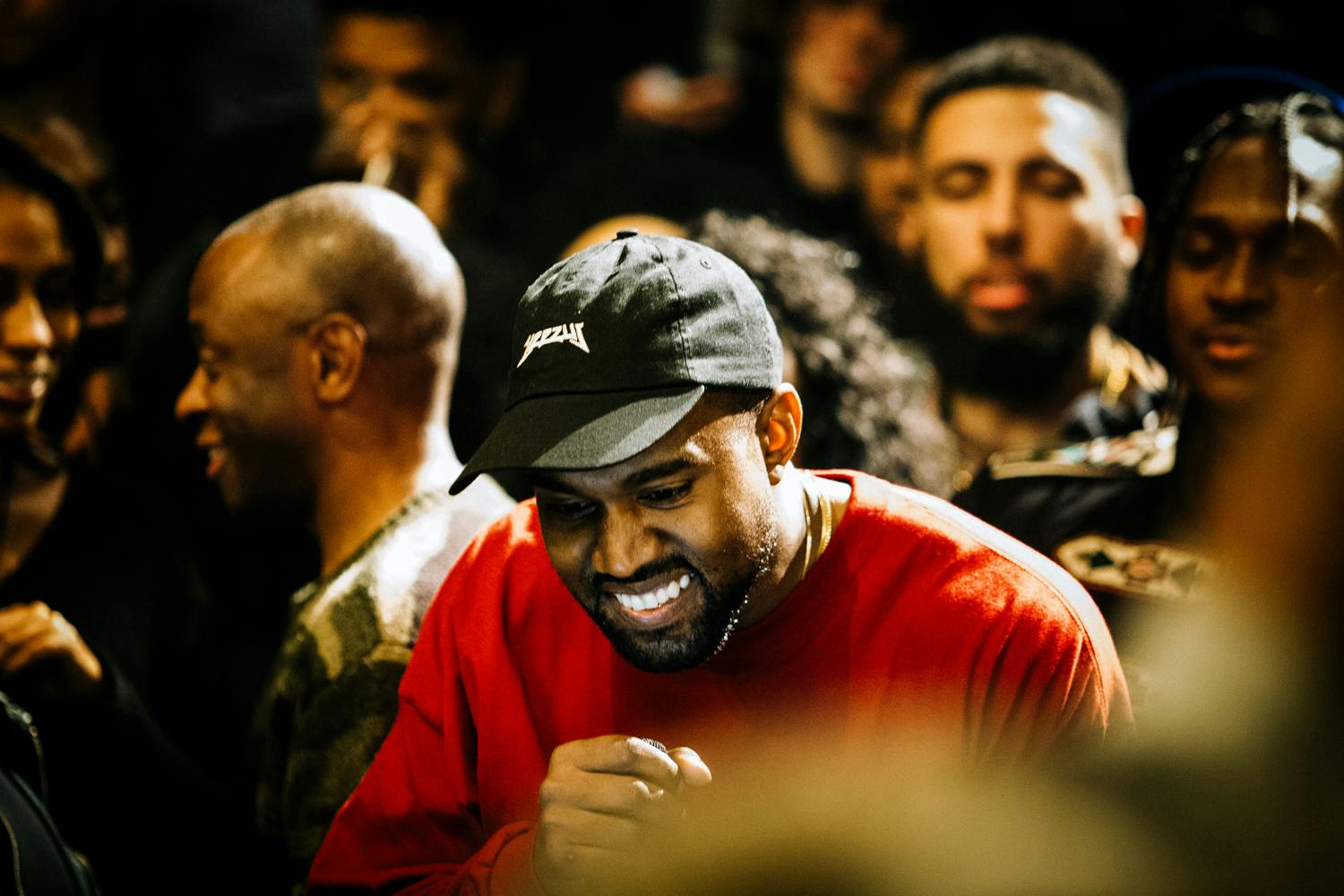 Hype for Yandhi has also increased thanks to confirmation that numerous high-profile guests will join Kanye on his ninth studio album, including Migos, Timbaland, and Lil Wayne. Furthermore, Pusha-T recently revealed hopes that Kanye will produce his next album too, hoping to recapture the success of DAYTONA, and rumors continue to circulate about a potential sequel to Watch the Throne, Kanye's now legendary collaborative album with JAY-Z.
Not only does this all suggest that 2019 could turn out to be a far better year for fans than those New Year tweets suggest, but it's interesting to see that many heavy hitters are still keen to work with Kanye, despite actively supporting a president who deals in discrimination on a daily basis. Of course, there have also been outspoken dissenters like John Legend who publicly distanced themselves from Kanye in an act of protest, but still, it seems that plenty of rap stars are willing to separate the art from the artist when it comes to Trump's new bestie.
Lift Yourself
Although this is hardly a new problem in the world of hip-hop, it's not exactly a new problem when it comes to Kanye West either. Whether he's comparing himself to Hitler or refusing to let Taylor Swift finish, the self proclaimed "God" was courting controversy long before he started courting Kim Kardashian. It's just that the controversy finally caught up to him in a way that threatened to overshadow the music completely, something which has become easier to do in recent years as the the quality of his albums continues to decrease in direct inverse to the building resentment.
The decision to 'cancel' a celebrity or continue supporting them despite their actions is ultimately down to the individual, but whichever side you fall on, it's easy to see why plenty of fans miss the old Kanye and have subsequently turned their back on the new Kanye. As cynical as this might sound, it was probably easier for people to withdraw their support for Yeezy when the music he put out failed to match his previous highs.
If Yandhi and Kanye's other upcoming projects can recapture his glory days - something which we've already seen glimpses of recently - then it's entirely possible that some of his previous fans might change their minds in their very own homecoming of sorts and return to the fold, despite Kanye's questionable beliefs.
Of course, this is all contingent on whatever else Ye gets up to in the public eye as 2019 moves forward, but perhaps it's time to stop silencing his voice through 'cancellation' or apps like SnoozYe and instead give him a chance to redirect it into something new. If Mr. West wakes up and holds back on the political discourse, then he may very well escape the coldest winter his career has suffered yet and finally redeem himself by the time that 2019 comes to a close.
For more like this, read why Pusha-T's 'DAYTONA' was the most significant album of 2018.