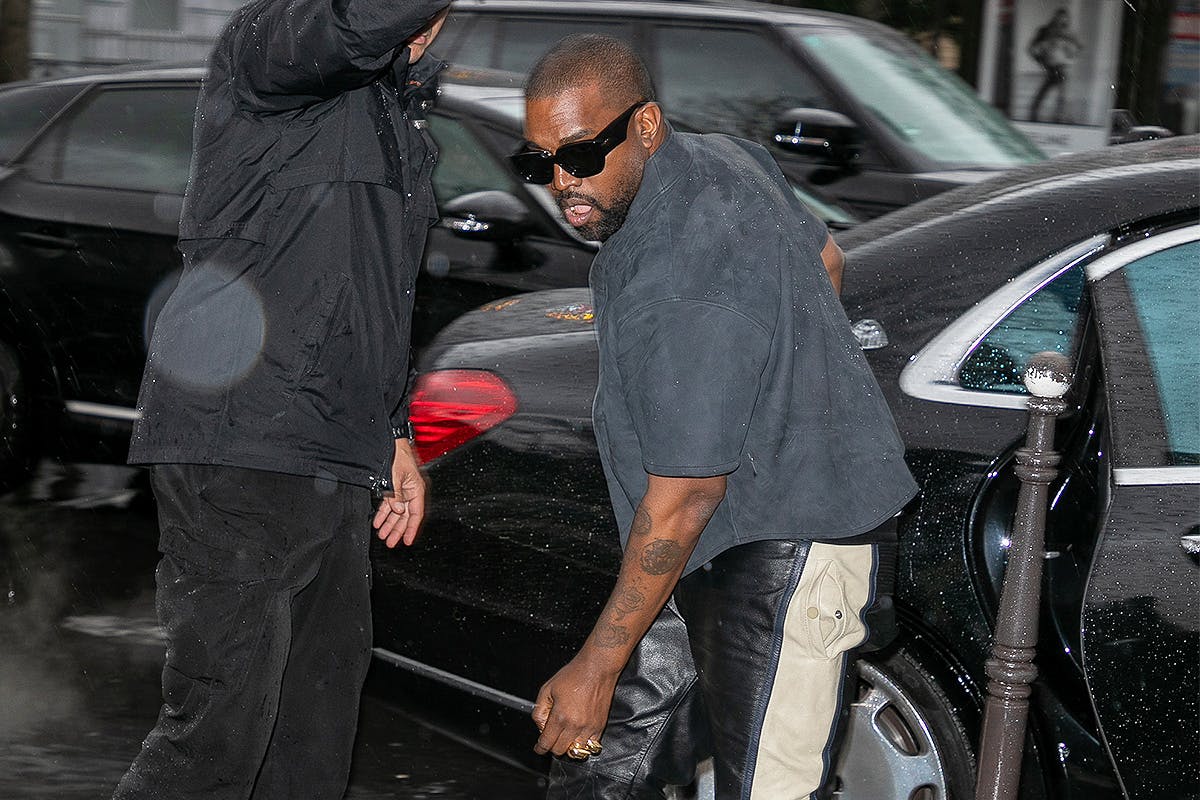 Following his surprise Sunday Service at Paris Fashion Week, Kanye West stepped out and — more importantly — over a puddle in a pair of unreleased adidas YEEZY 451 sneakers. The futuristic sneaker was first teased in July 2018, when Kanye West shared rough sketches of upcoming YEEZY releases, and was seen on-foot for the very first time in Paris this weekend.
The YEEZY 451 is one of Kanye's craziest sneaker designs — and that's saying a lot considering his line of adidas sneakers. It features a mesh upper that is partially encased by a sawtooth midsole. Unlike other YEEZYs the midsole extends through the upper, giving it a distinct look. The 451 is expected to feature Boost cushioning and could launch in "white/blue," "volt green/black" and "fuchsia/black" colorways.
The internet was already divided on the silhouette's exaggerated, Alien facehugger-style sole unit based on an early prototype West teased back in 2018. Now sneakerheads have their best look at what is likely the launch-ready design, as West has a penchant for wearing and teasing his own designs before they come to market.
On Sunday, West was filmed jumping over a sizeable puddle in a pair of the anticipated new sneakers as he exited his vehicle. The manoeuvre quickly caught the attention of Twitter users, some of who joked that "no puddle can stop Ye."
Which begs the question: "Why would anyone step in a puddle, regardless of how coveted their footwear was?"