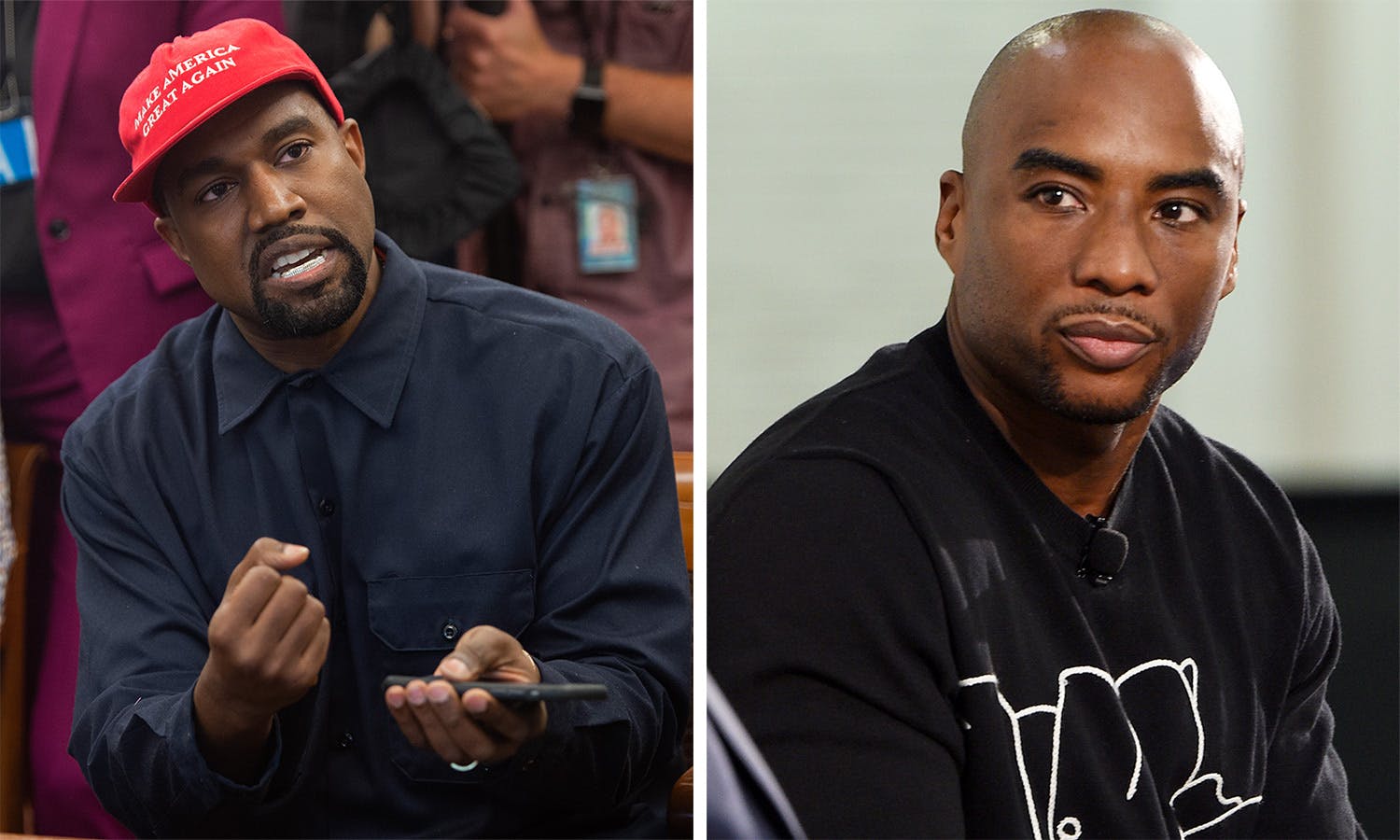 A public conversation between renowned radio personality Charlamagne tha God and Kanye West about anxiety and mental health sponsored by The New York Times has been canceled, with Charlamagne explaining on Instagram that the October 17 event would have been "a total distraction."
In the Instagram post below, Charlamagne tha God wrote, "Normalizing being mentally healthy is a conversation that I really wanted to have with Kanye because he's been so vocal about his own mental health struggles. Unfortunately I think to have that conversation with him right now would not be productive and a total distraction from the point of the convo which is to eradicate the stigma of mental health especially in the black community."
Back in May, the two had an intense two-hour sitdown, as the two delved on a variety of topics ranging from Kanye West's time spent in the hospital, to the infamous Taylor Swift incident, Ye's relationships with JAY-Z and Barack Obama, Donald Trump, leaving Nike for adidas, YEEZY, Virgil Abloh and Louis Vuitton, and much more. You can revisit the interview in the video below.
The New York Times has also announced that those who already purchased tickets to the TimesTalks event will be automatically refunded. We'll be sure to update this story if the talk is rescheduled.
Up next, Jonah Hill thinks Kanye West should apologize for his President Trump antics.