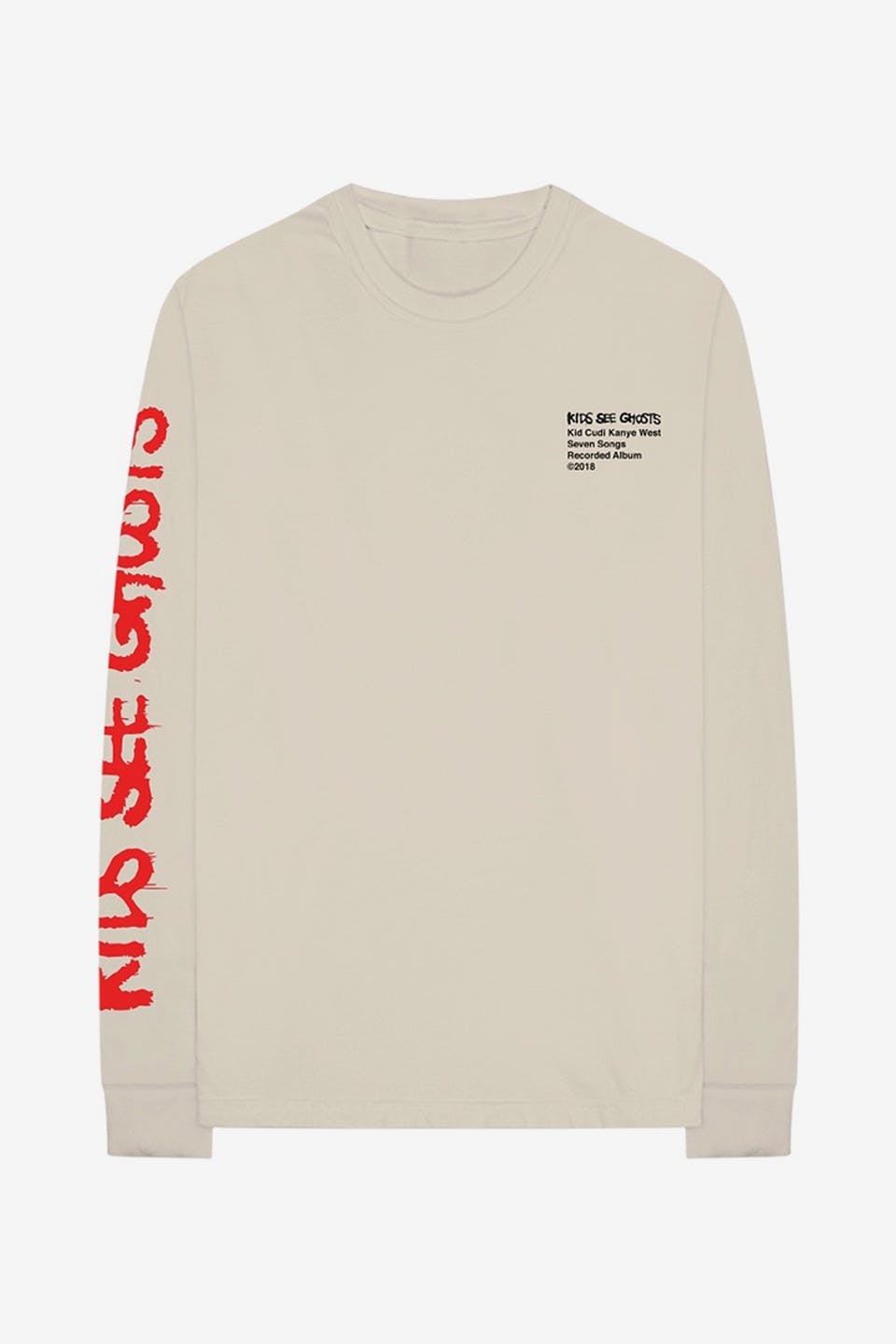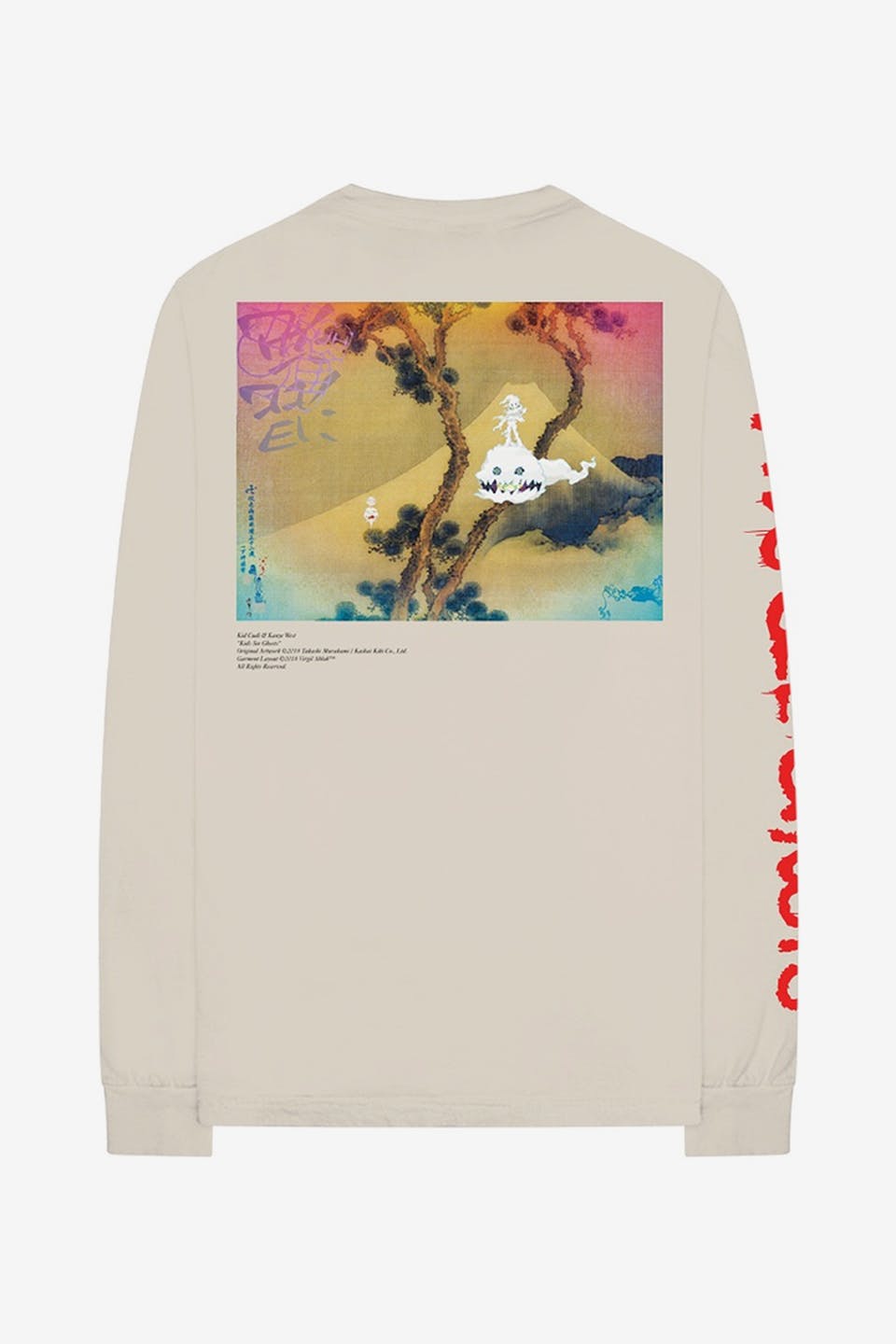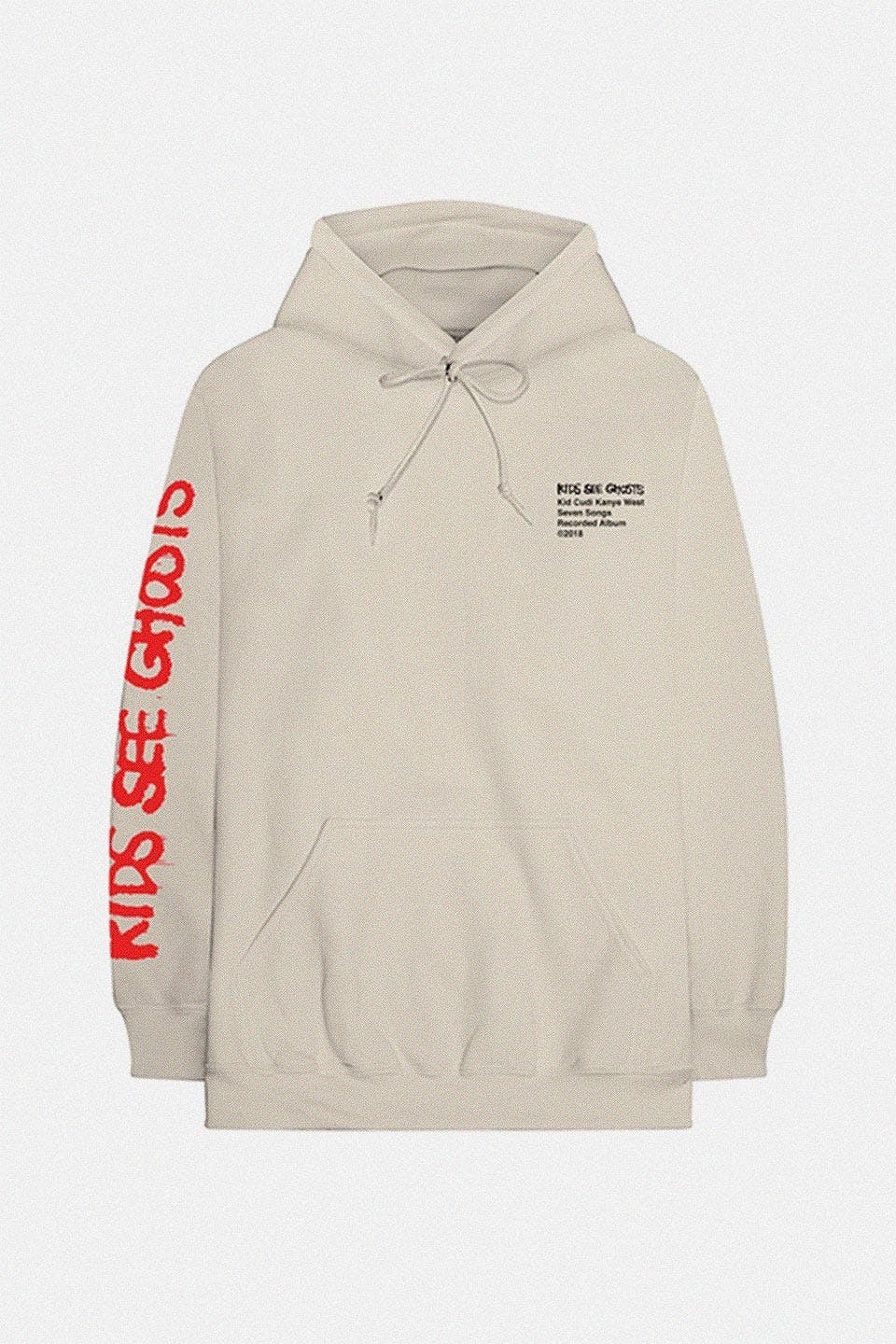 Brand: Kanye West
Key Pieces: The coaches jacket takes the prize thanks to the contrast between the black of the jacket and the colors on the album artwork. It's the perfect lightweight layering piece.
Release Date: Available now
Buy: Kanye West
Editor's Notes: Shortly after dropping the vinyl edition of ye last week, Kanye West released three pieces of merchandise to coincide with his latest release, a joint album with Kid Cudi titled Kids See Ghosts.
The capsule comprised a long-sleeve T-shirt, hoodie, and coaches jacket, all of which feature the album artwork on the reverse with "Kids See Ghosts / Kid Cudi Kanye West / Seven Songs / Recorded Album / ©2018" printed on the breast, as well as vinyl and CD versions of ye.
Now, Team Kanye has made another long-sleeve T-shirt available, this time in dark gray and featuring the ye artwork on the front and "YE" on the reverse, as well as vinyl and CD versions of the Kids See Ghosts album.
The Kids See Ghosts album artwork was designed by iconic artist Takashi Murakami, who said work on the cover first started when Kanye and Kid Cudi came to his studio last year and performed for him. "Afterwards they said, 'So, how was it? How did you like it?' I was like, 'I don't know,'" Murakami explained. "They said, 'Okay, let's talk. Kid Cudi and me are doing a collaboration. Why don't we do something together?' The next day, they came back."
The merchandise itself, however, was put together by none other than Virgil Abloh, who has been a longtime West collaborator and has found huge success on his own in recent years, most notably with his Nike collaborations and by being named menswear creative director of Louis Vuitton earlier this year.
Merch prices range from $65 to $150 and the Kanye West website notes that orders will ship in three to four weeks. With every purchase of any of the four pieces of apparel, customers will get a copy of the respective album featured on the merch.
Check out the offerings above and then click the links below to shop the capsule.
In other music news, Nicki Minaj has unveiled her almost-NSFW album artwork for 'Queen.' Check it out here.