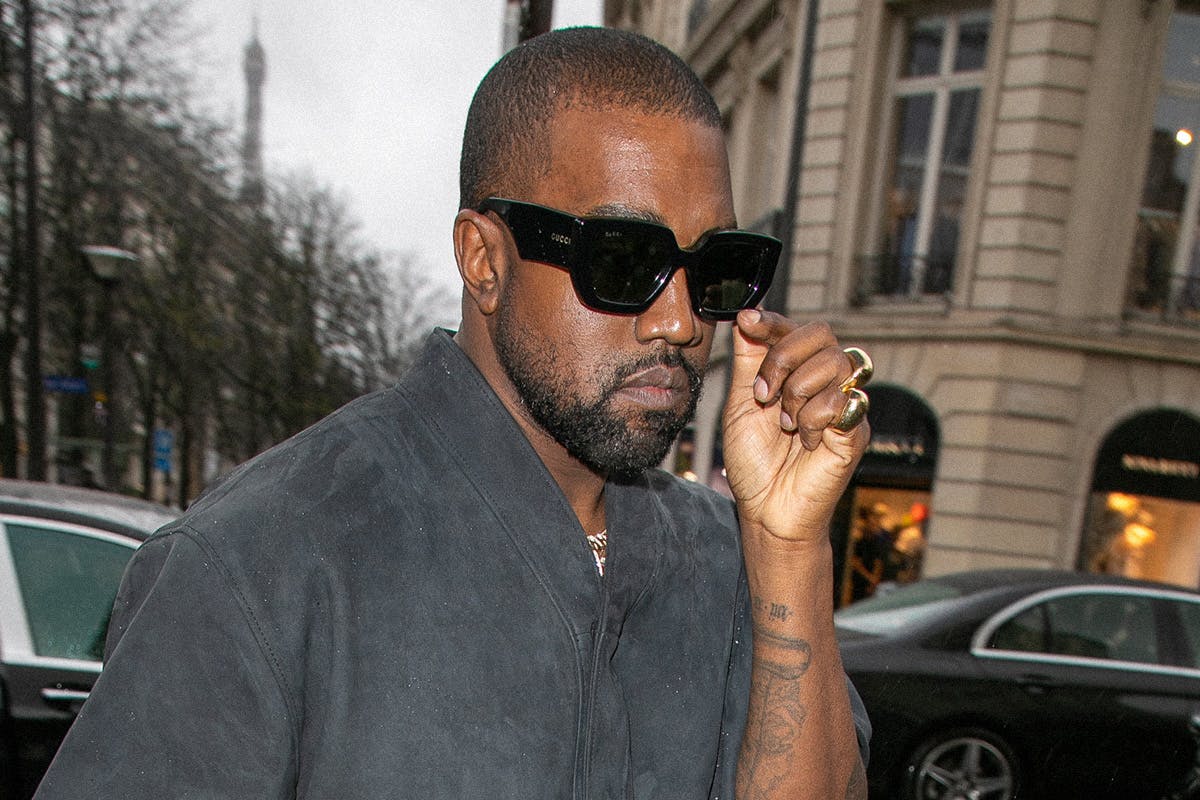 Once every blue moon, such a rare sneaker sighting occurs that we have to report on it. We're talking about Kanye West wearing Nikes.
In the sneaker game, two things are canon: Kanye's YEEZY empire and his beef with Nike. But for Mr. West, that apparently doesn't mean the competition is entirely off-limits. This week the rapper-designer was photographed in Los Angeles wearing a pair of Nikes.
But before we get to the kicks, let's briefly address that fit. Ye stepped out wearing a full head covering featuring a painting of Black Jesus and an unseasonably large puffer jacket. Underneath an all-black fit leads up to a pair of black canvas sneakers embossed with a distinct silver Swoosh.
The pair in question is inspired by a one-off from the 1984 film The Terminator. While the film's version never actually released, a slightly modified iteration dropped in June 2015 as part of promo pairs for the release of Terminator Genisys.
While it's not nearly as rare as the original version, the 2015 "Terminator" Nike Vandal High is coveted in its own right. Even before West recently rocked them, a pair would go for more than $500 on sites like StockX, with several sales even hitting closer to the $1,000 mark. There is currently only a single Size 10 pair available at an asking price of $14,128.
The last time we spotted Ye rocking the Swoosh was Thanksgiving last year. It's unclear whether this means that Kanye has put his beef with Nike behind him. Or maybe he's just checking out the competition.