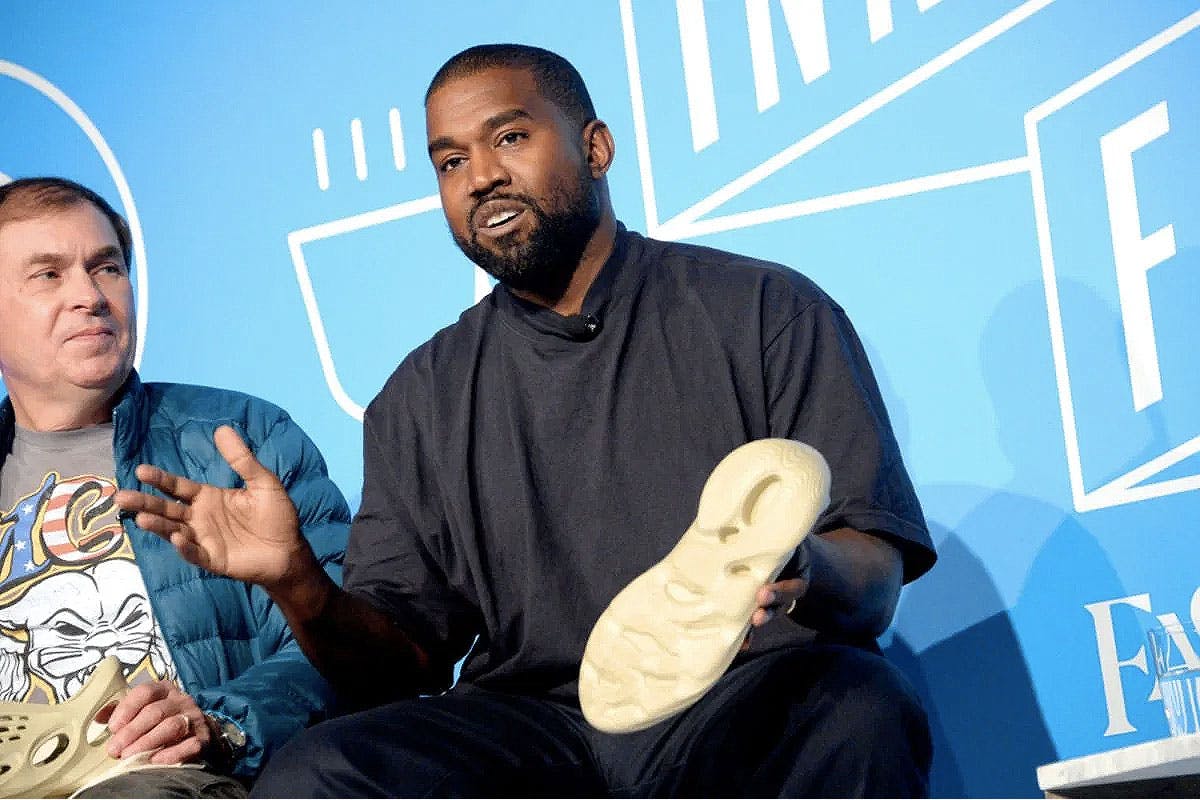 Kanye West is known for many things, but in the sneaker game two stand out: his YEEZY empire and his beef with Nike. So it was surprising, to say the least when Ye was spotted on Thanksgiving wearing the Nike ISPA Air Max 720.
Kanye West's partnership with adidas is thriving, with the artist's YEEZY brand set to hit an estimated $1.5 billion this year. Kanye partnered with the three stripes after he famously left Nike in 2013, and he's been feuding with the Swoosh ever since. And Mr West has not been shy about letting the world know all about it.
In 2016 he dropped the Nike diss track "Facts", in which he took blatant shots at the brand, rapping "If Nike ain't have Drizzy, man they would have nothin'" and "Nike treat employees just like slaves / Gave LeBron a billi' not to run away." Furthermore, Drake's "checks over stripes" line on Travis Scott's "Sicko Mode" allegedly ignited a beef between Kanye and the two rappers.
So it goes without saying, it comes as a bit of a surprise to see Ye trying on a pair of Nike's on a sneaker shopping spree with his nephew Mason Disick. While West is wearing a YEEZY on his right foot, one can't help but notice the wildy designed Nike ISPA Air Max 720 on his left. The innovative shoe is priced at $210. Check out Kanye contemplate to cop or drop in the photo below.
It's unclear whether this means that Kanye has put his beef with Nike behind him. Or maybe he was just checking out the competition.