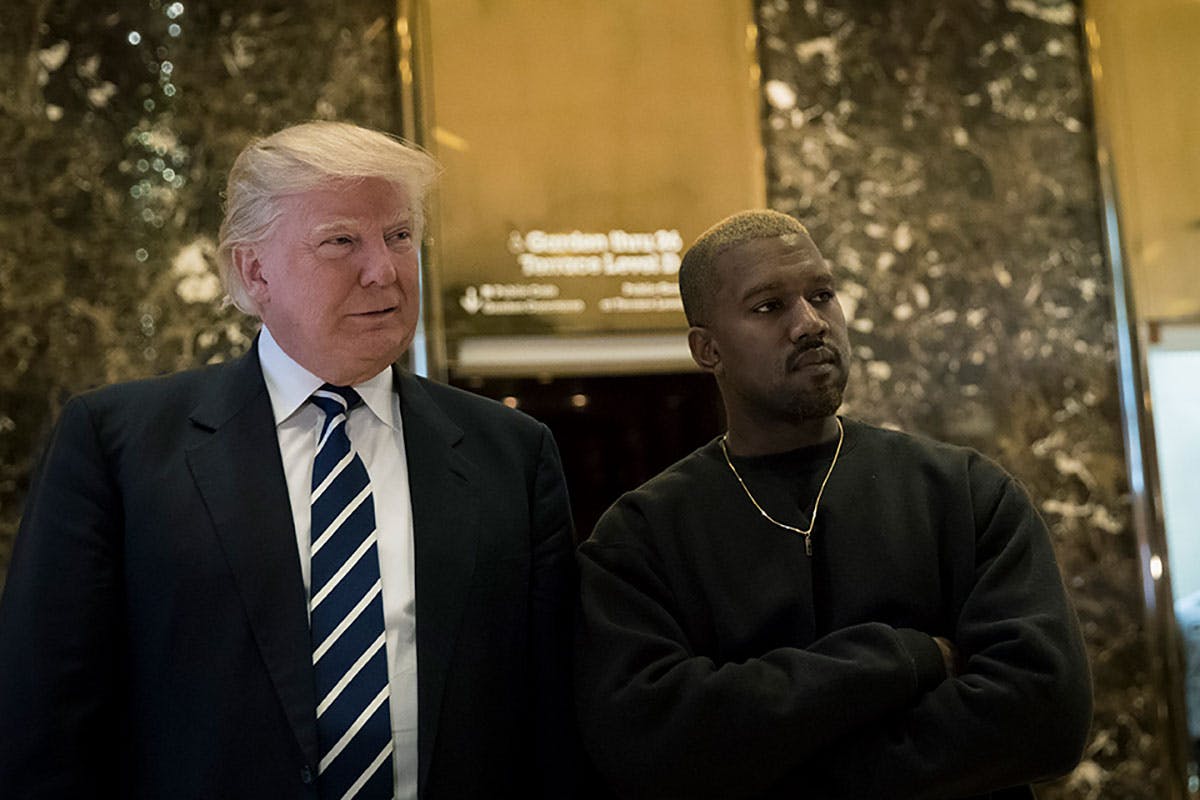 The timing couldn't be more bizarre. Mere days after Drake and Kanye ride the high of their Free Larry Hoover benefit concert — which Kanye fans are over the moon about, BTW — news broke about one of Ye's publicists apparently pressuring a volunteer working the 2020 election ballots to admit to bogus federal crimes related to the January 6 riots. Phew.
Trevian Kutti, a "confidante of Kanye West" who Reuters reports is a publicist and "Director of Operations" for the rapper, is involved in a twisted tale involving dubious claims of voter fraud.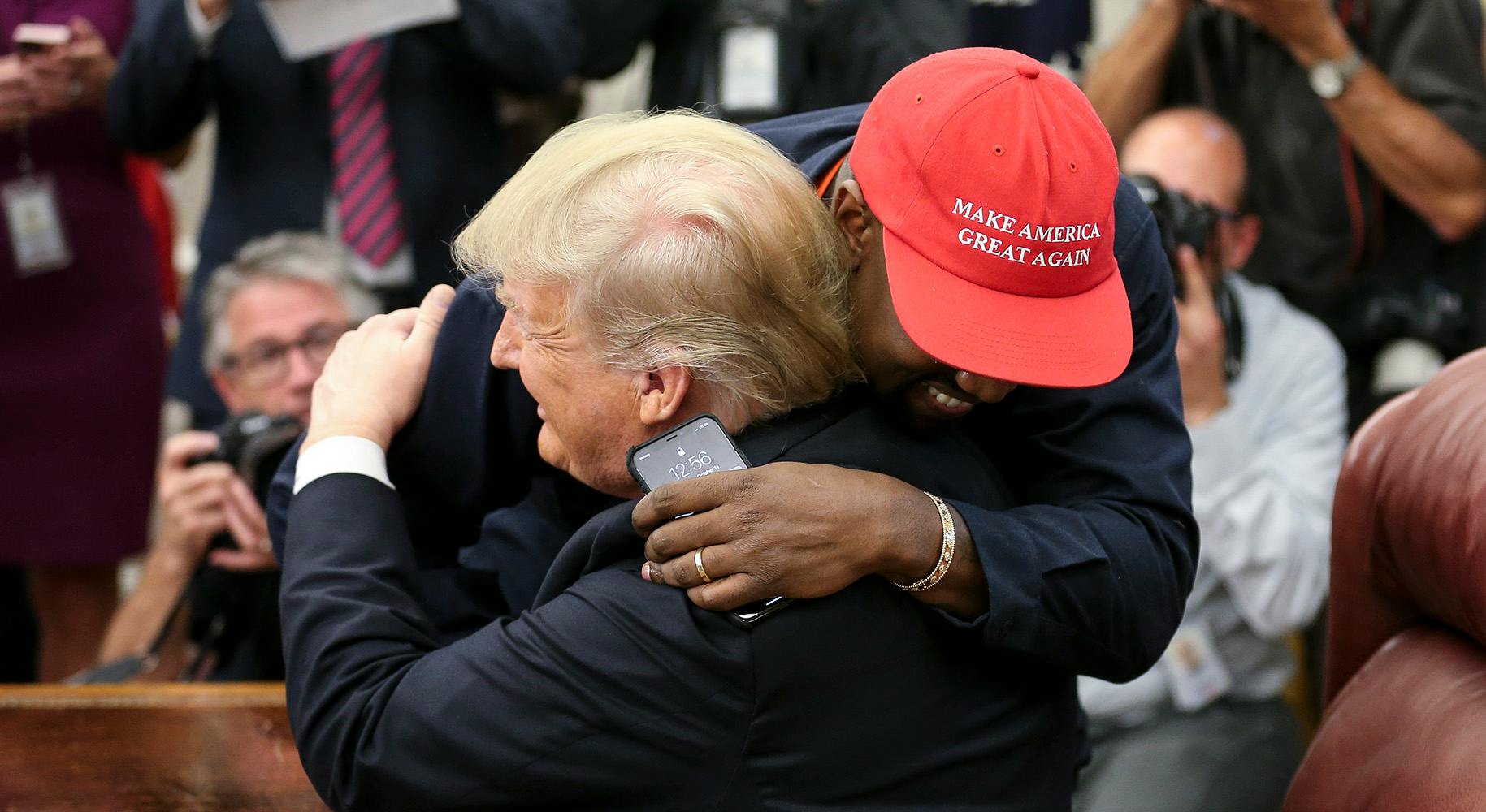 Long story short: on January 4, 2021, Kutti attempted to put the squeeze on Georgian election worker Ruby Freeman. She allegedly used both muscle and claims of being sent by an anonymous "high-profile individual" to pressure Freeman into admitting that Freeman and associates had counted false ballets to help Joe Biden win crucial swing state voites, a claim that had already been debunked by Atlanta voting officials several times over.
Quick digging turns up basic truths about Kutti: she purports a history in working in Chicago luxury retail and joined Kanye's executive staff in 2020 to help with Yeezy's doomed presidential bid.
Kutti previously handled publicity for an even more embattled Chicago musician: R. Kelly.
Furthermore, Kutti is apparently a staunch Trump supporter and may have been responsible for the flood of Trump protestors that surrounded Freeman's home in Atlanta with bullhorns and signs on January 6 (Freeman had evacuated a day earlier on a tip from the FBI).
Atlanta is obviously a far ways away from Washington DC, where the actual capitol riots went down.
But, given Kutti's ties and the fact that the Atlanta Trump mob on the same day as the bigger riots, it's not hard to conceive that the assault on Freeman's house was part of a coordinated push from powerful figures that sought to give credence to Trump's spurious election fraud claims.
What's the takeaway? Well, to me, it doesn't not sound like some kind of political opp.
Remember that Yeezy still has some disagreeable views and supports Trump — though he kinda flipped last year, he did reaffirm love for Trump in his recent "Drink Champs" interview.
But there's not enough evidence to assert that Kanye had a direct role in this mess or in the January 6 riots. After all, this could've been masterminded by some other right-wing power player and, despite her ties to Kanye, Kutti could've just as likely gone rogue (though that's the story they'd want you to believe!).
Like with all the other Kanye rumors flying around, let's step back and reiterate the certain truths: a supposed Kanye associate seemingly played a role in targeted political harassment that could have been tied to the January 6 riots, though there's no definitive evidence of the latter.
It's not as snappy as saying, "Kanye caused the capitol riots!" but it's the fairest analysis of the available facts pertaining to a very strange footnote in what was already a weird year for Kanye.