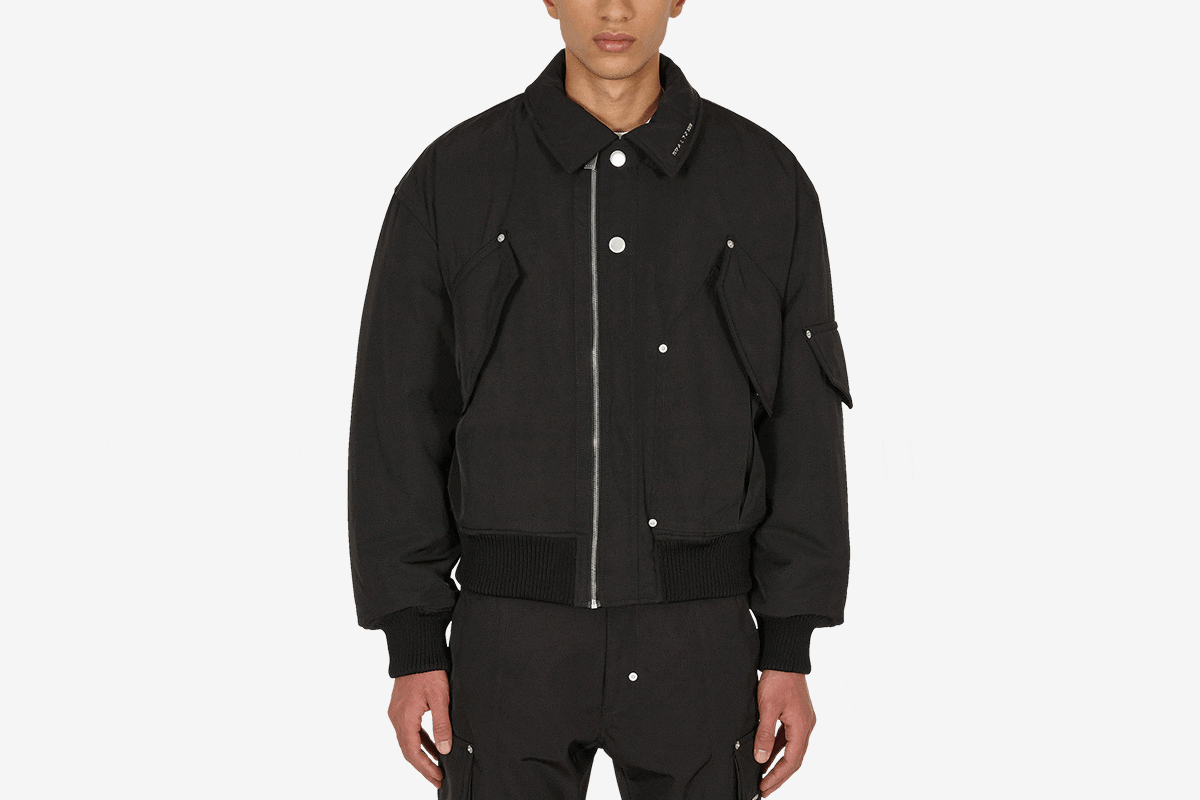 You probably didn't get the chance to dress up for Halloween last year. Luckily for those who are partial to a Halloween costume, we've had a year stacked with inspiration for costumes. From the over-memed tracksuits of Squid Game to Frank Ocean's creepy green baby, we won't be short of choices. That's not even mentioning the year Kanye's had. Whether he's sporting terrifying masks around Berlin or turning up with Kim Kardashian decked in black to the Met Gala, he's basically set us up for several years of Halloween costumes.
The best bit about Kanye (or Balenciaga's Demna Gvasalia, apparently) & Kim's all-black Met Gala ensembles is that they're about as easy as it gets when it comes to recreating the look. While others go above and beyond, take it easy this Halloween by going for the full-black, face-covered look. To make things even easier, we've rounded up the pieces you need to nail the look with the help of Slam Jam. Plus, when Halloween's over, you can actually promote these pieces to the regular wardrobe. Secure free shipping on all items over
Get the Met-Gala look for your Halloween costume below.
Carhartt WIP Storm Mask
The key to this look is a face covering. Although Kim's date went full-face-covered, we reckon it's probably a better bet to keep the eyes clear for Halloween.
AFFIX Logo Neck Gaiter
Another option offered by this Affix Neck Gaiter is to pull it over the face when needed but have the choice to keep it sitting around the neck.
Patagonia Classic Retro-x Fleece Jacket
You have to take into account that Halloween falls at the end of October. Although Kim's date could go with a thin hoodie, you might need to up the insulation.
1017 ALYX 9SM Flight Bomber Jacket
Kanye is a champion of the big bomber jacket, and this 1017 AlYX 9SM iteration fits the bill.
Acne Studios Shearling Aviator Jacket
The beauty of the all-black fit is that you can stick to the script as closely or not-so-closely as you like. This Acne Stuios Jacket looks right even though it's a stretch from the original hoodie.
Stüssy Bryan Pants
Kim's date opted for a pair of super-baggy black pants on the red carpet but this pair from Stüssy offers the same look with a touch more versatility for when Halloween's over.
Carhartt WIP Mesner Pants
If you want to stay true to the original, though, this pair of Carhartt WIP Mesner Pants is cut to a wide leg for the oversized look that we saw at the Met Gala.
A-COLD-WALL* Nc.2 High Sneakers
When it comes to the kicks, you just need to keep it toned-down. Kim's date chose a pair of slippers to round out the effortless look but if you're heading out for Halloween then that doesn't work for you. Samuel Ross' latest footwear masterpiece is the NC.2 High Sneakers which finish the all-black look perfectly.
ROA Andreas Buckle Boots
In similar style, ROA's Andreas Boots got a refresh this season with an all-new buckled flap across the laces.
Stone Island Pouch Bag
Well, you need somewhere to keep all the candy, don't you?
Want to keep browsing? Head to the Highsnobiety Shop for more products that we love. Highsnobiety has affiliate marketing partnerships, which means we may receive a commission from your purchase.