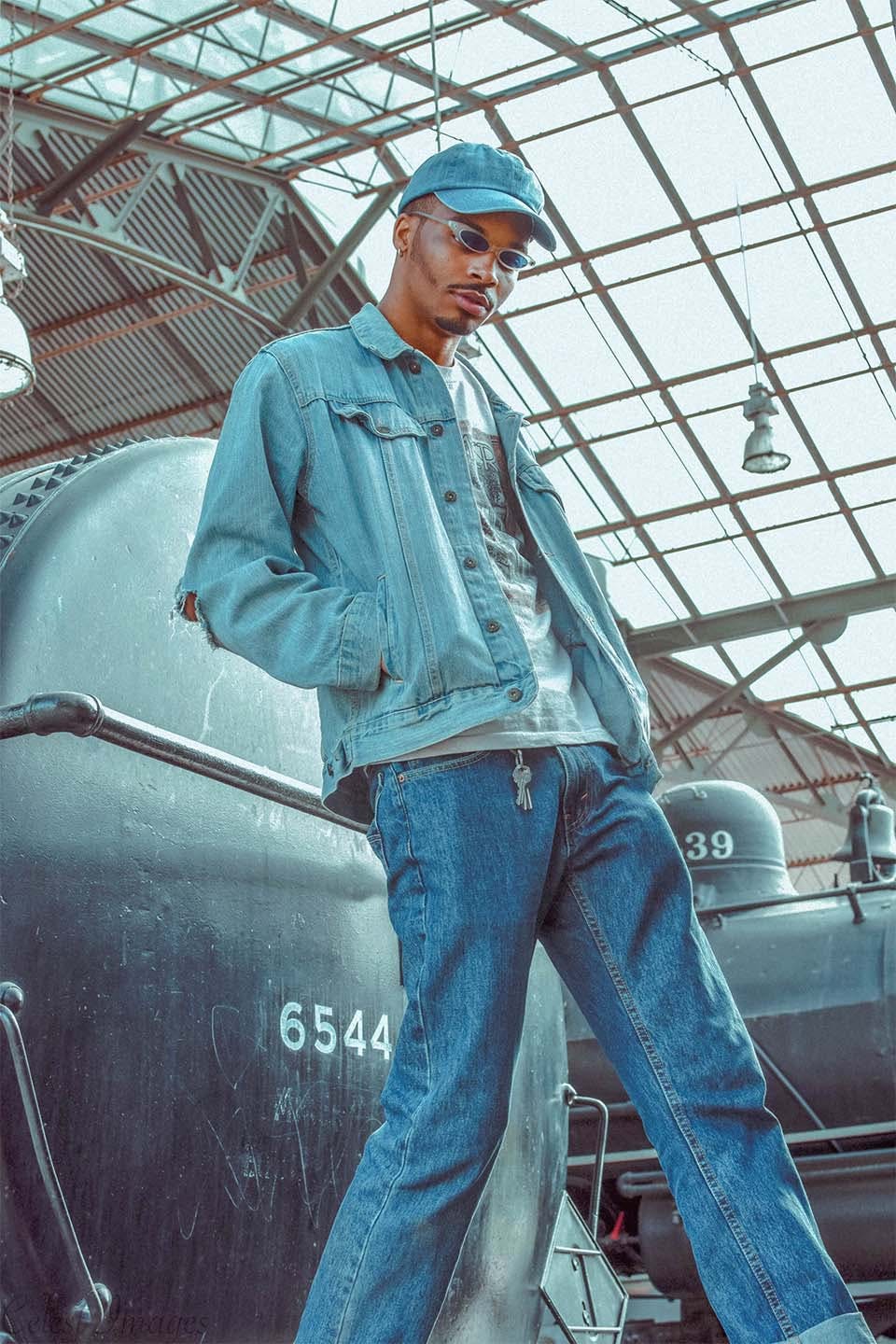 When YouTube sensation Caleon Fox made the jump from viral rapper to bonafide musician three years ago, he didn't lose sight of the quirkiness that helped define his style and sound. He's since racked up over a quarter-million subscribers to his YouTube channel, SenseiLeFox, where he releases new material on a semi-regular basis.
That's why we connected with Fox on this week's Thursday Hookup to get an inside look at his wish list, courtesy of Klarna — the Swedish app that offers the smooothest shopping experience around. Just as we expected, the stuff he's eyeing is as eclectic as his rhymes. From woven baskets to an actual wastebasket, his selections go beyond fashion and touch everything from homewares, tech, and skincare.
Check out everything Fox picked and why he chose each item below. And for an even smooother shopping experience, you can also browse his list from the Klarna app — which makes it easy to browse and buy anything online, create your own wish lists, get customized price alerts and enjoy exclusive deals all in once place.
"I wore them on a flight, and there was a baby throwing a fit behind me. I threw on those headphones and slept like a baby. Plus, the colors are fire."
"I could store my music and visuals on them."
"They're cute as hell. I could store my bucket hats, or game consoles in them or something and my girl would love them."
"I could totally use a new trash can for the kitchen."
"I had the first-gen and they were smooth, so I'm curious on how these work."
"I like shirts that sit loosely on me. I'm a slim ting and have a sexy collarbone, and with a little chain on? I'd be a snack."
"It would be nice to have the essential oils filling up the crib."
"They're retro looking and they look comfy."
"I love the colors and it would go with a lot of fits I currently have."
"Taking care of my skin is incredibly important to me. My girl has also done work with YTTP, and so when they sent her a care package I got to use some products with her and my skin loved it."