Kyle Kuzma's tunnel style is the stuff of legend. The fearless Washington Wizards forward will wear just about anything en route to the locker rooms but there's one outfit that's outlast all the rest. That's Kuz' enormous pink Raf Simons sweater and it's finally getting the treatment it deserves.
On January 13, Kuz' Wizards will take on the New York Knicks in their home arena and the Wizards are welcoming eager fans with a special treat: a custom bobblehead fitted in Kuz' most divisive 'fit ever.
This of course dates back to late November 2021, when Kuzma hit the tunnel in a gargantuan Raf Simons sweater from the then-current Fall/Winter 2021 collection (retail price: €1,160, or about $1,253 at current exchange rates).
Reactions were swift and implacable. Nearly all of the average NBA observers derided the look in its bigness, its pinkness.
In fairness, Kuz didn't exactly opt for the cleverest styling.
Kuz sort of replicated the runway look — black pants, white shoes — but lost the proportions of the enormous coat worn under the shirt and the looser pants that helped to balance the sweater.
The skeleton cuff was also missing but that's not a big deal, really.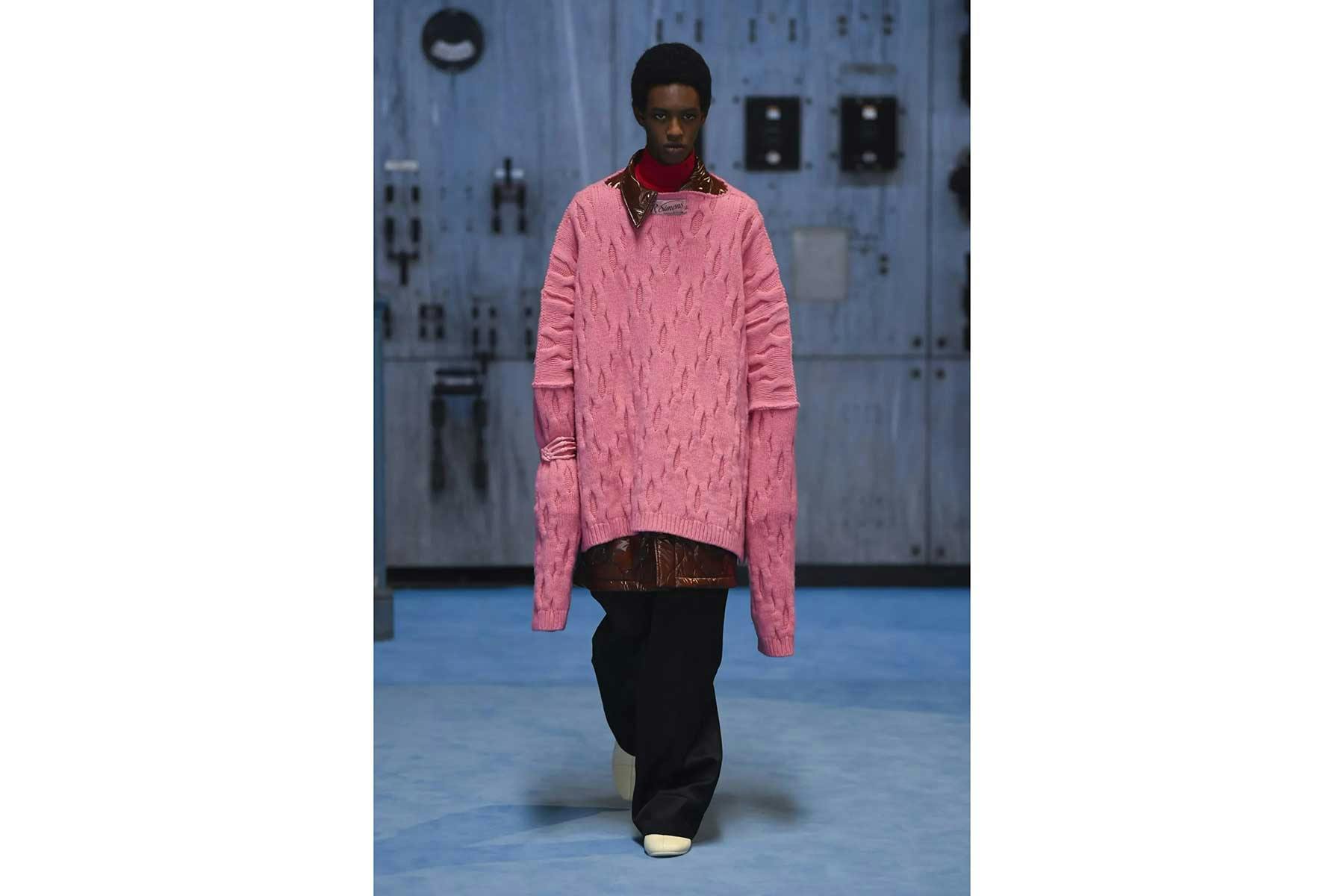 Still, it's nothing if not endearing to see an NBA player not only taking a stylistic risk, but actually wearing something that makes them look small. How often does that happen?
You can currently get your own iteration of Kuz' sweater for under $1k through secondhand sites but the first 10,000 fans to the January 13 Wizards game will get their own sweater-wearing Kuz bobblehead free of charge.
Odd timing to immortalize one of Kuz' craziest outfits but better late than never, especially with Raf Simons shutting down his eponymous label later this year.