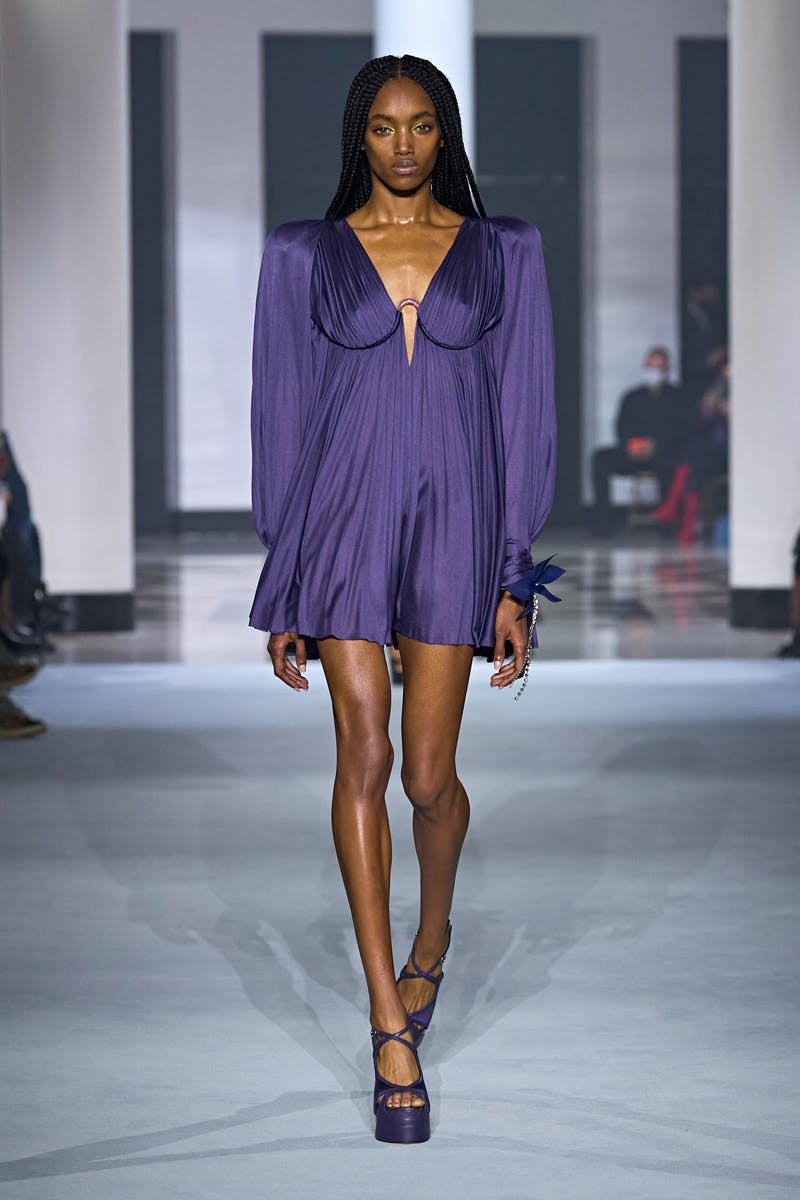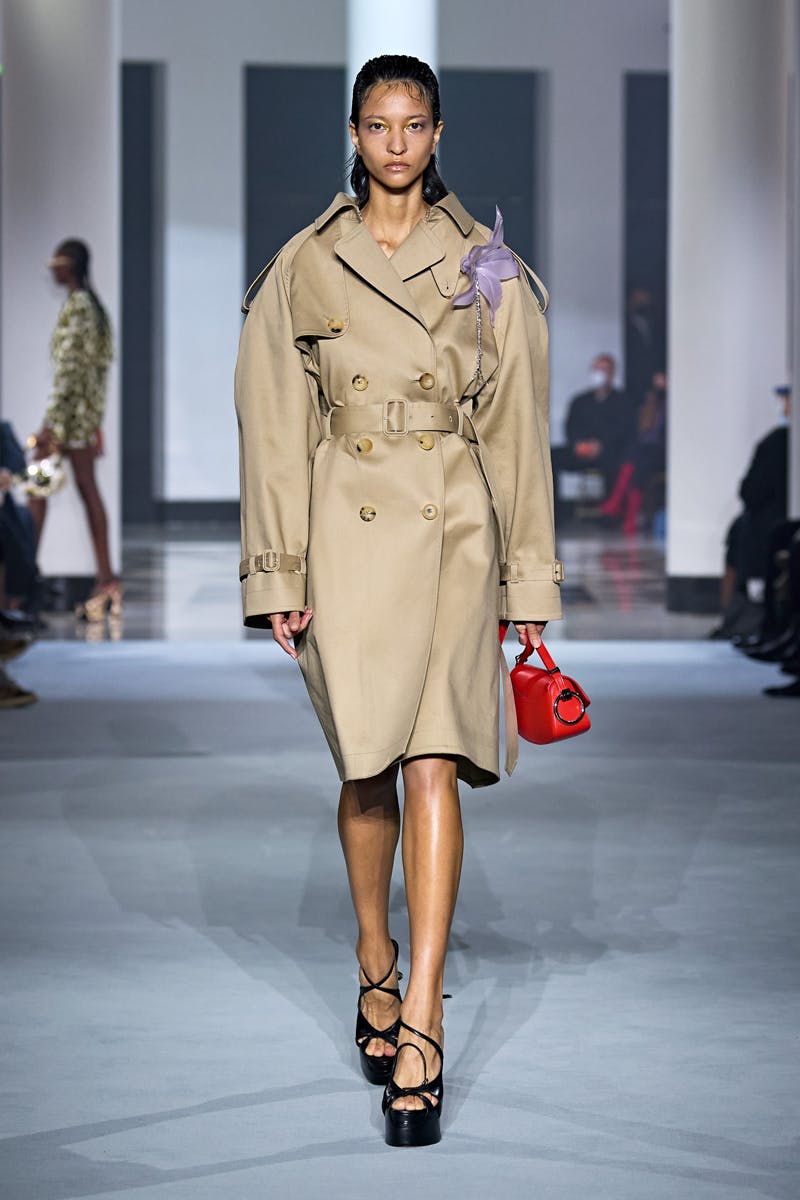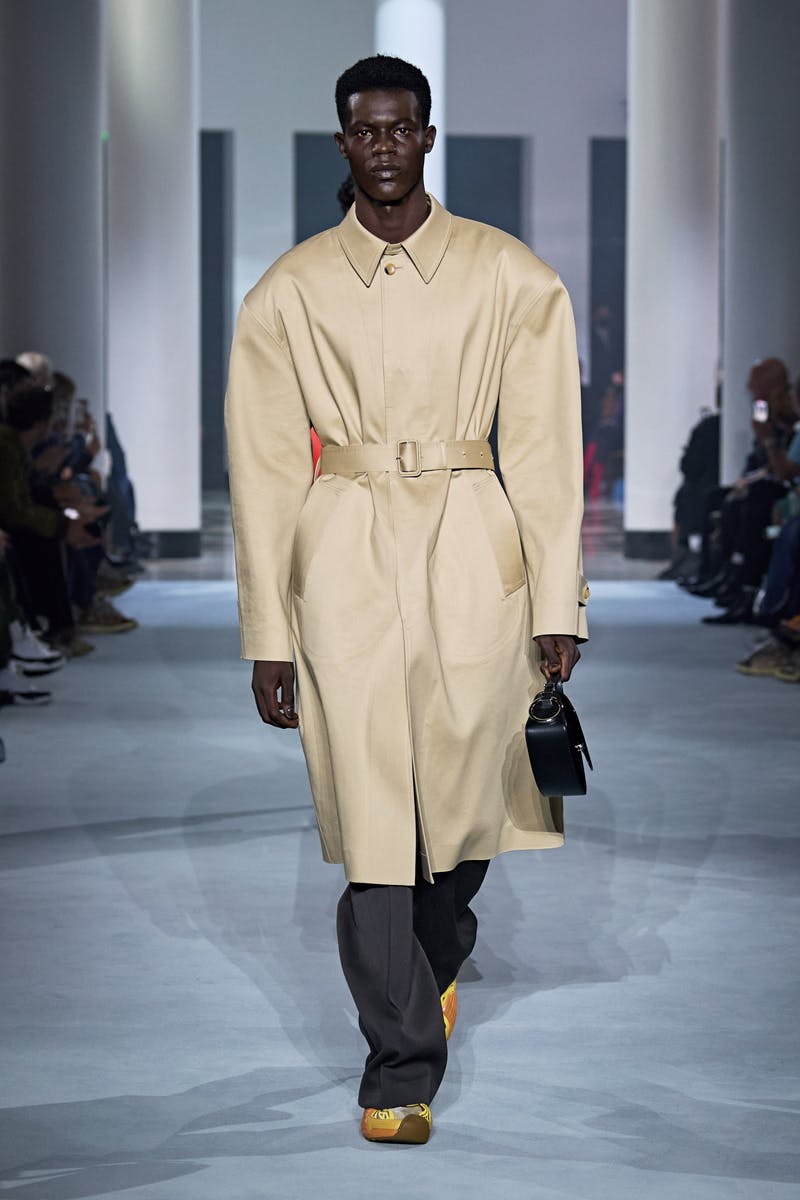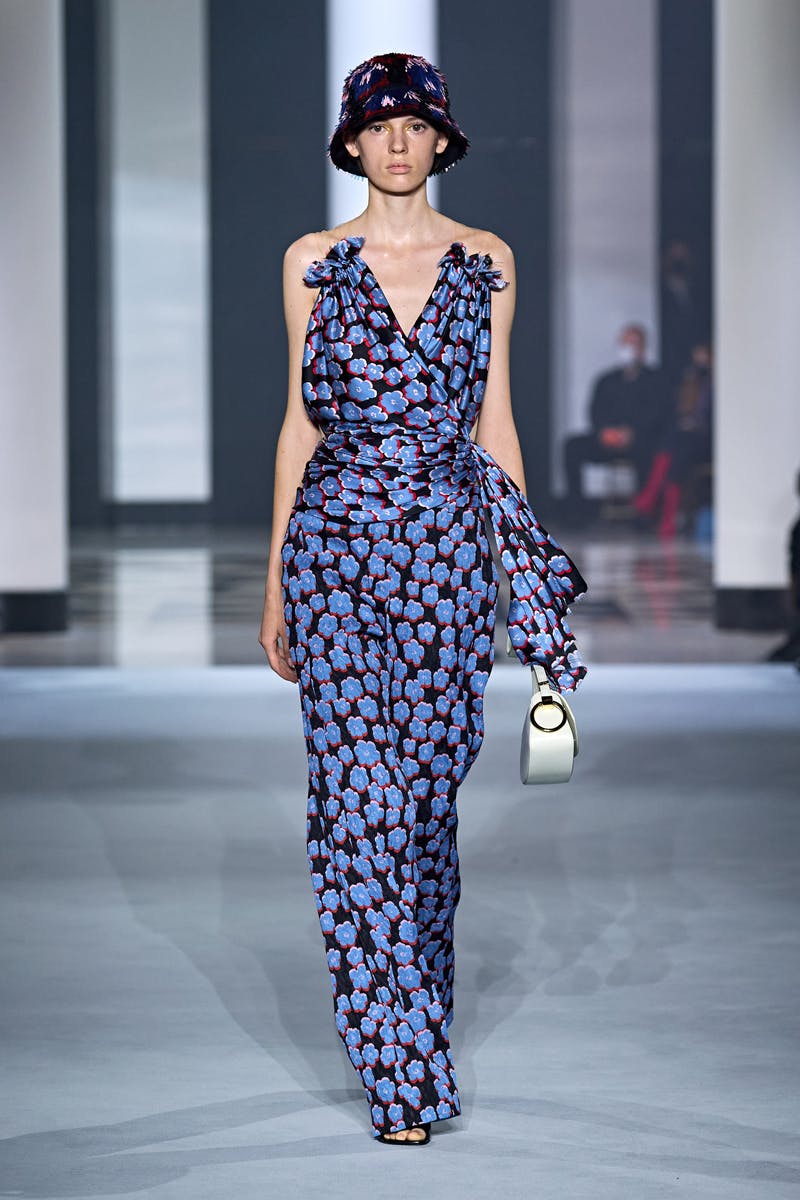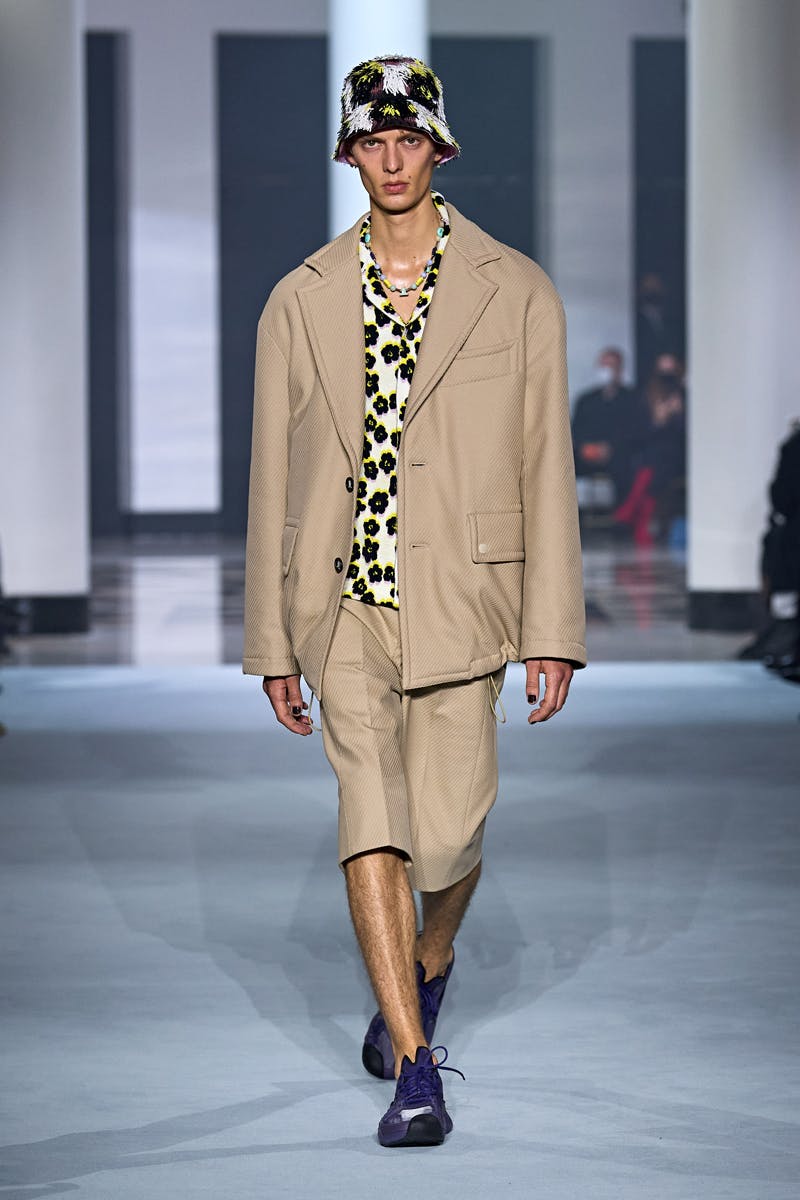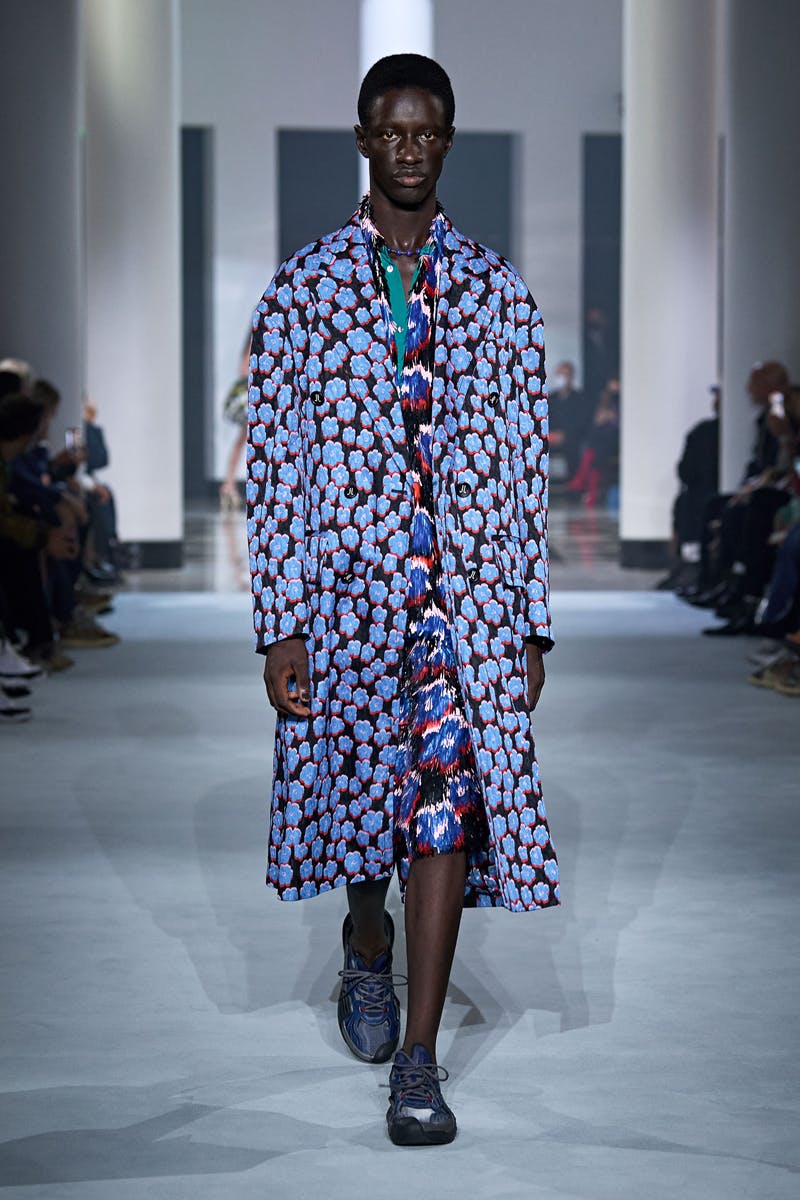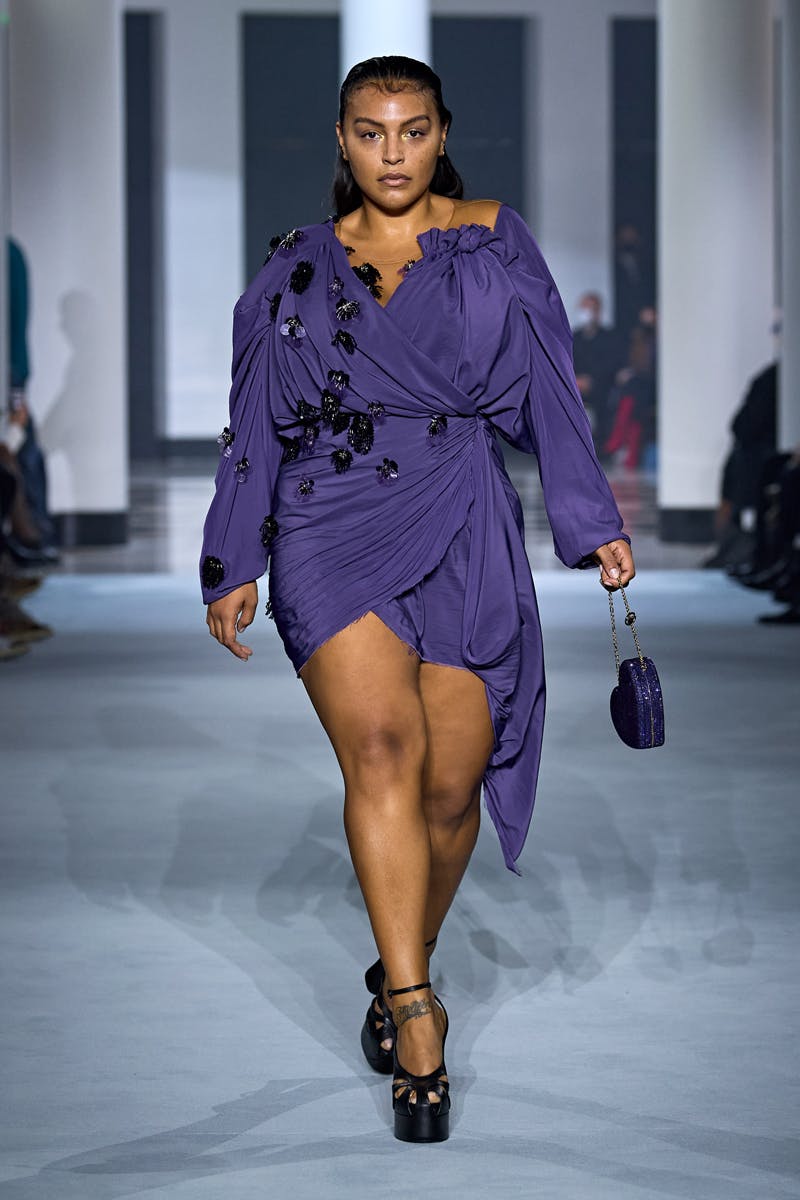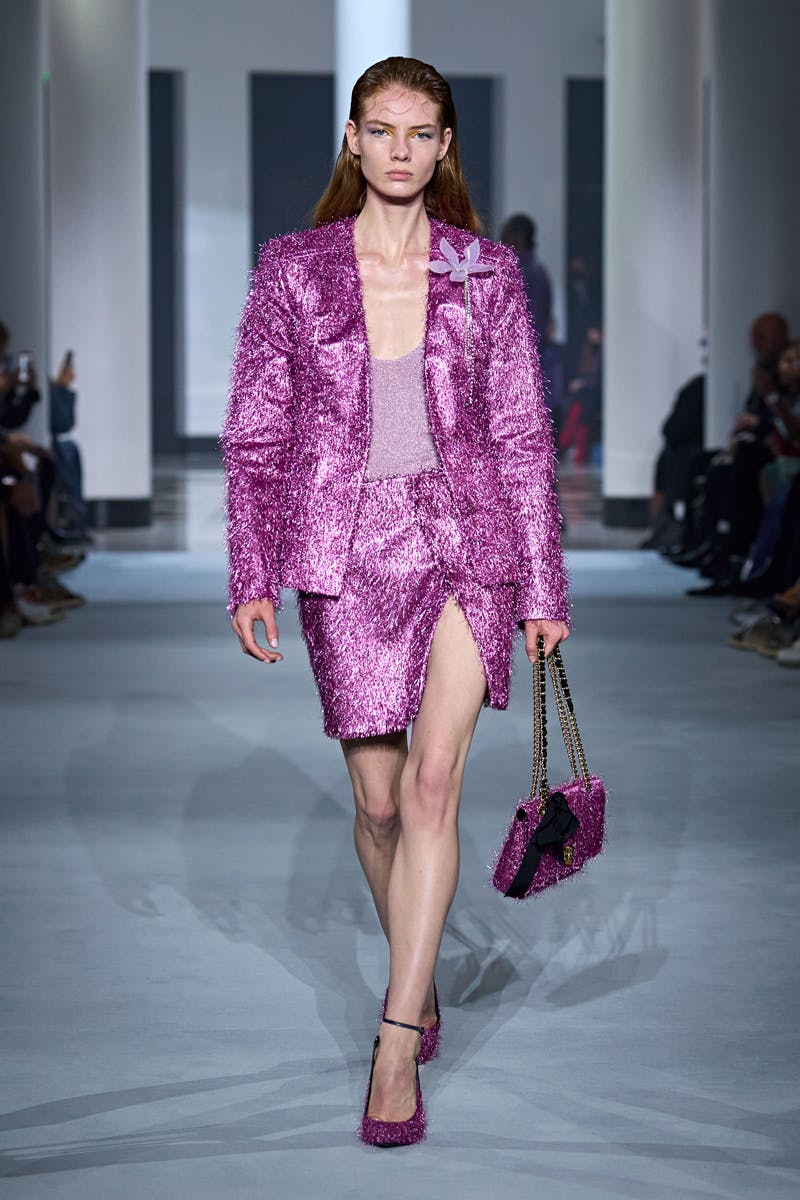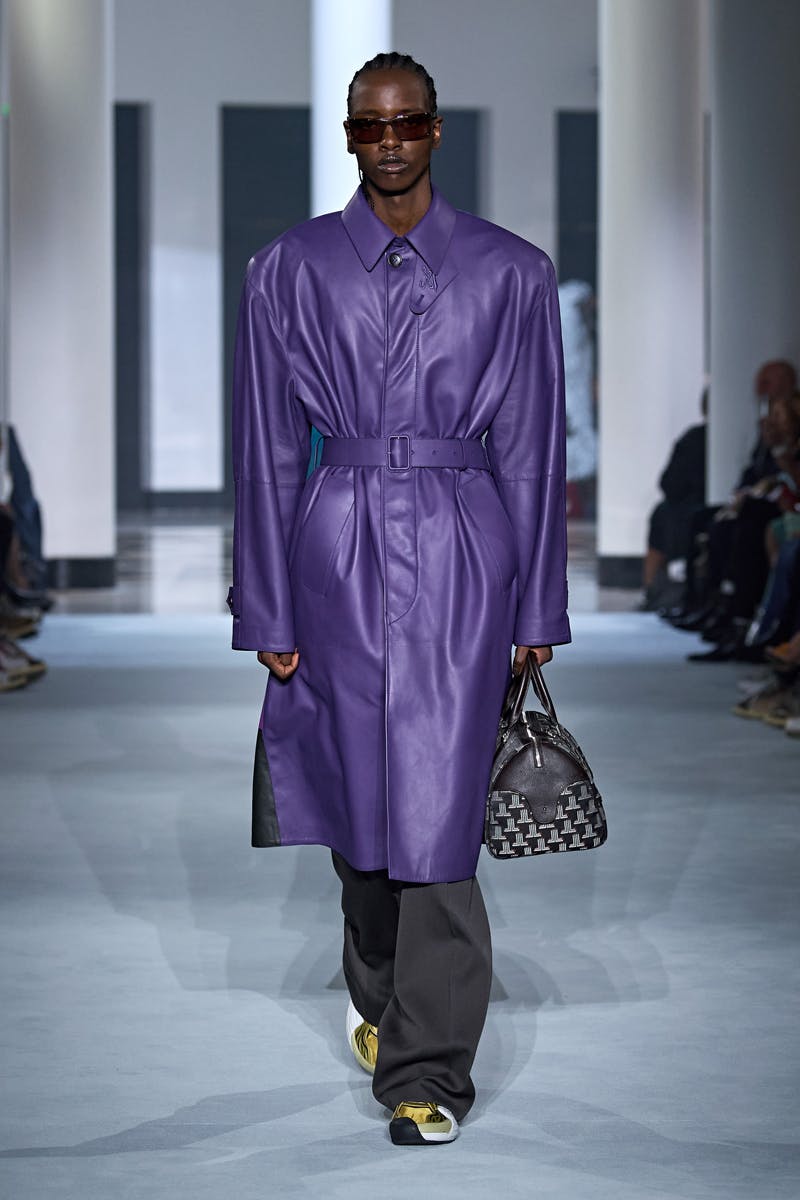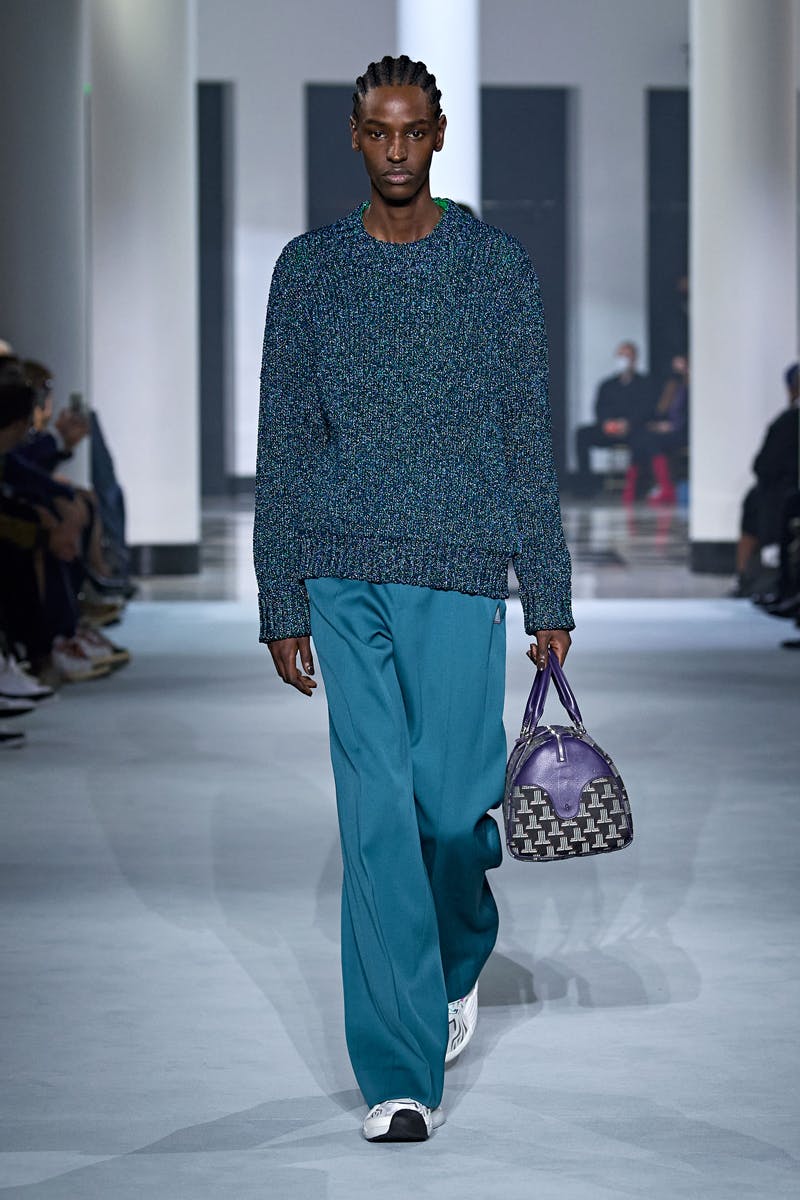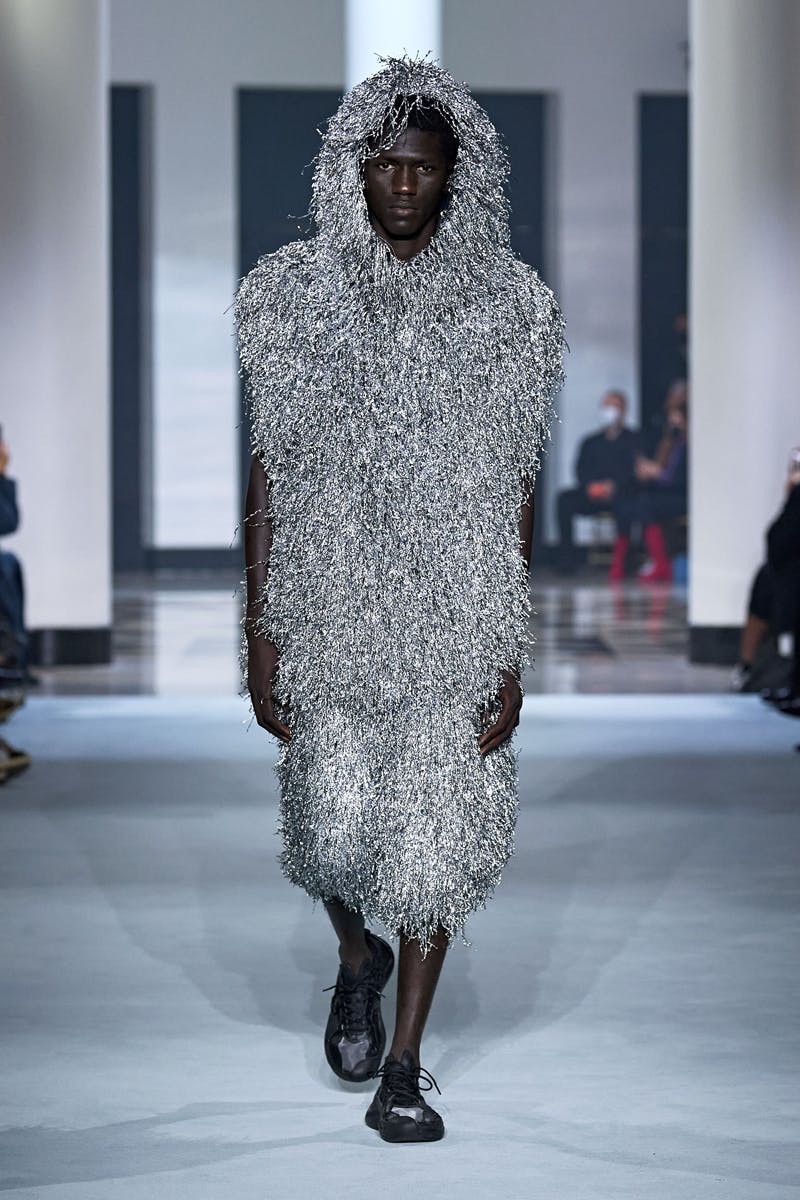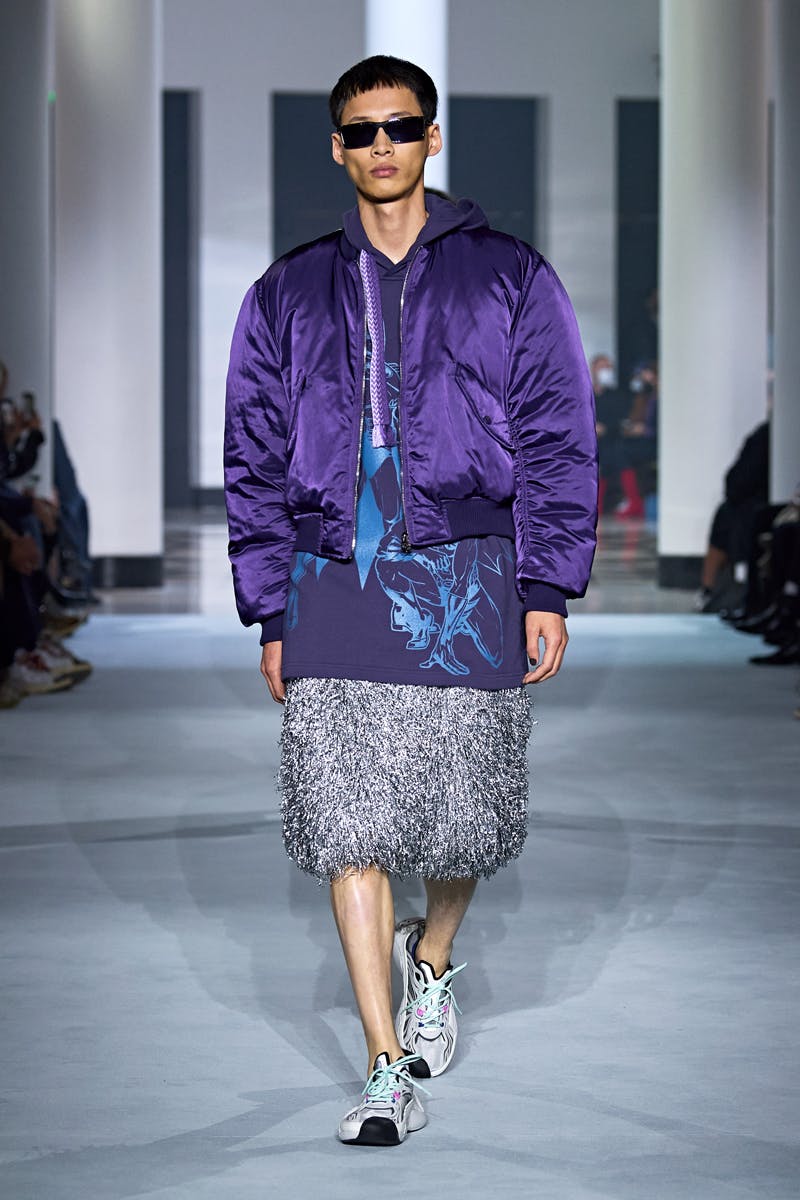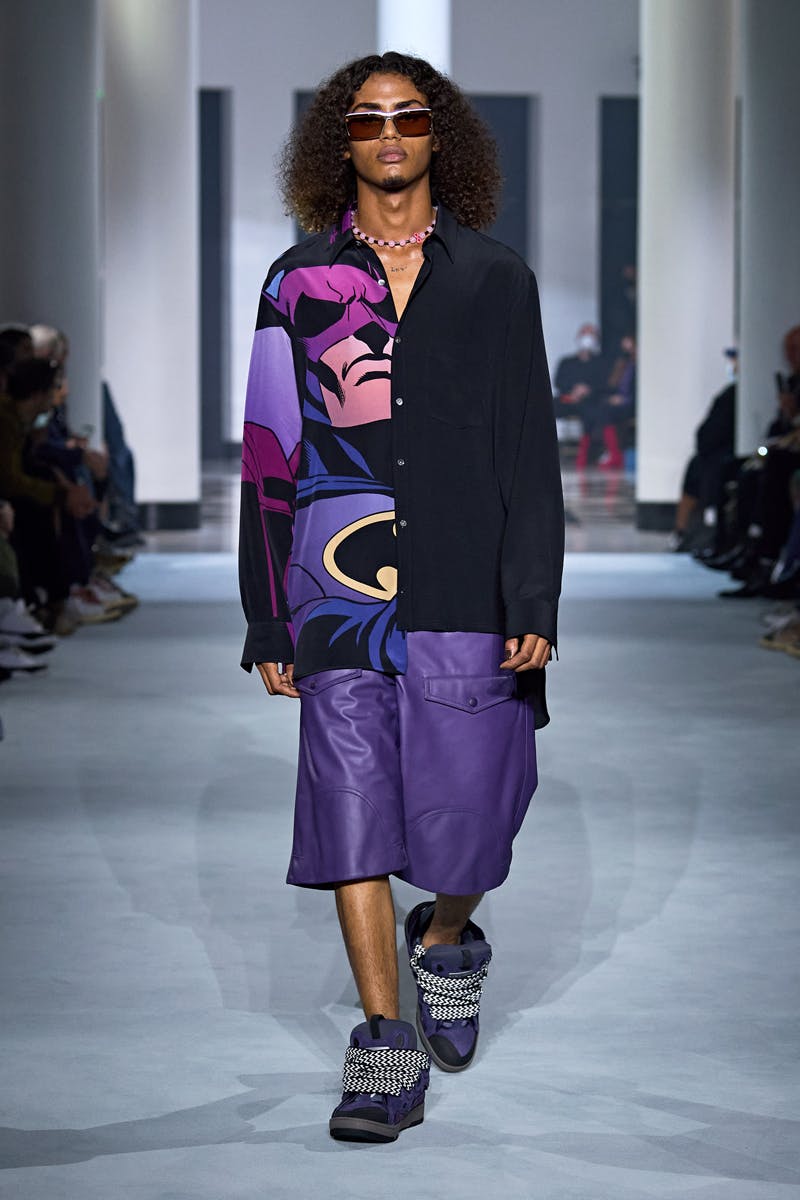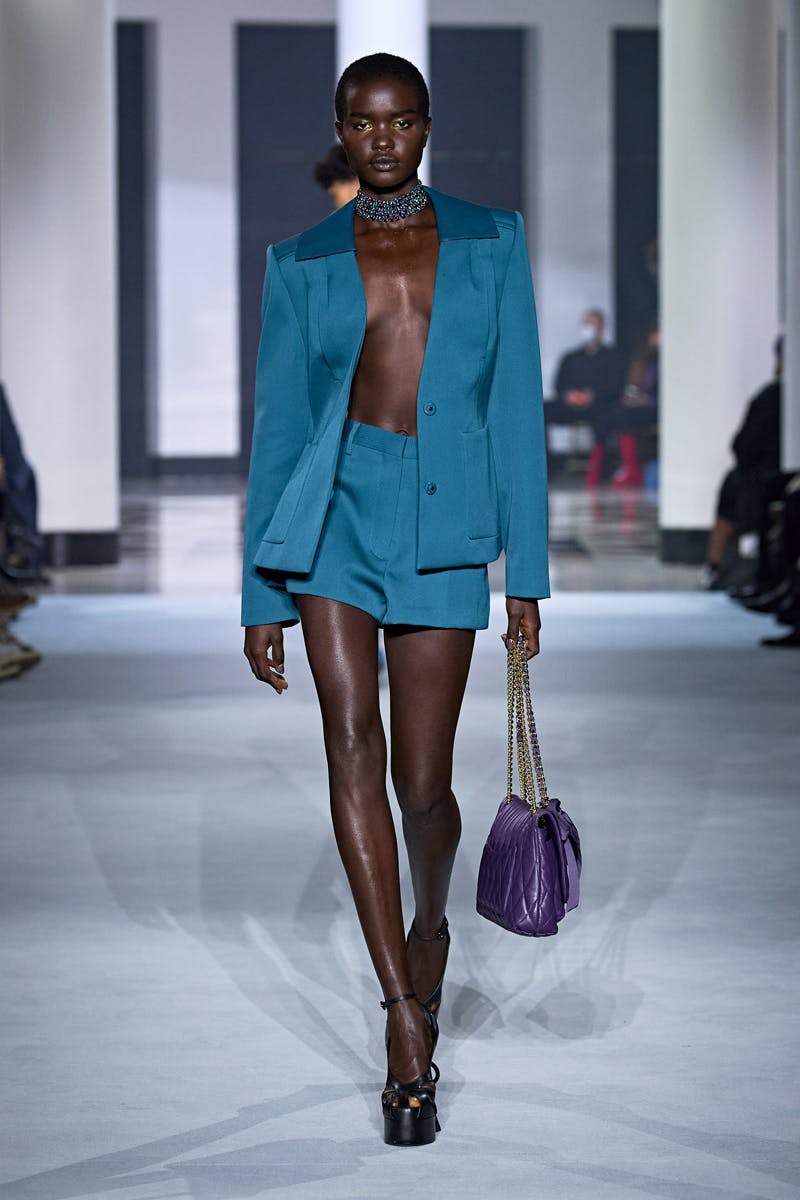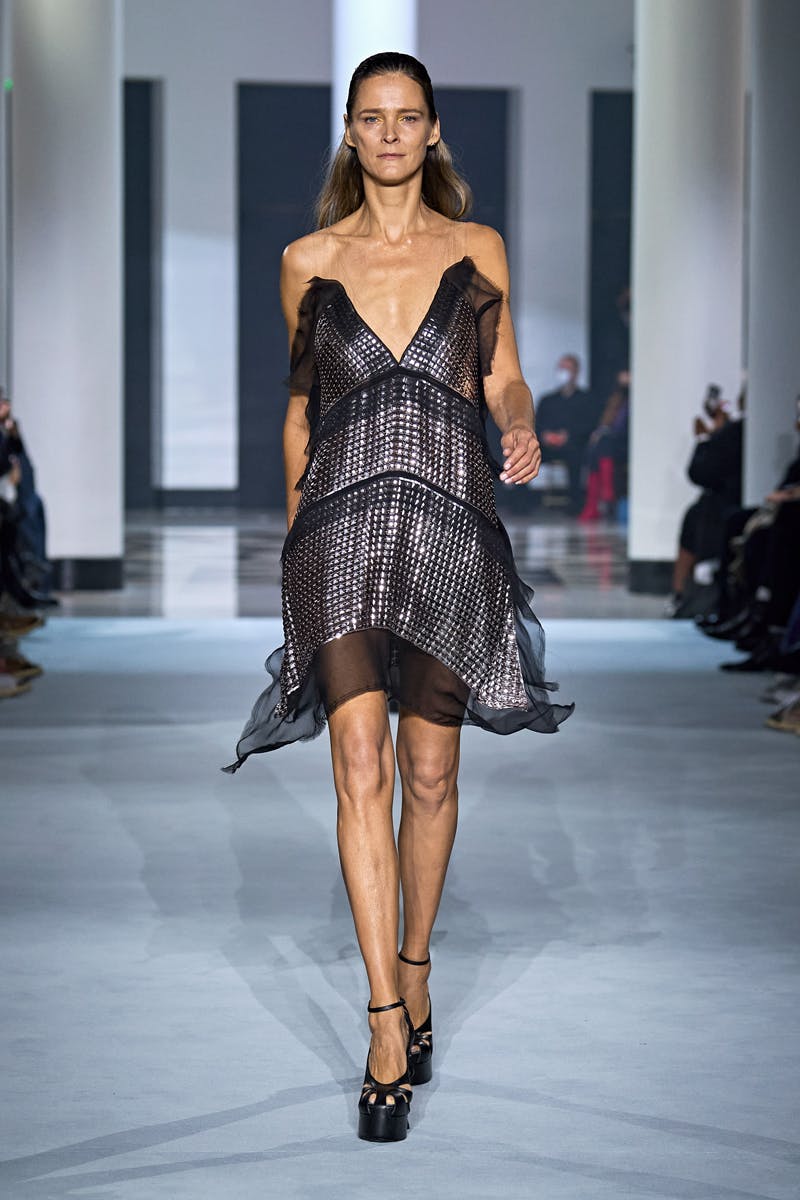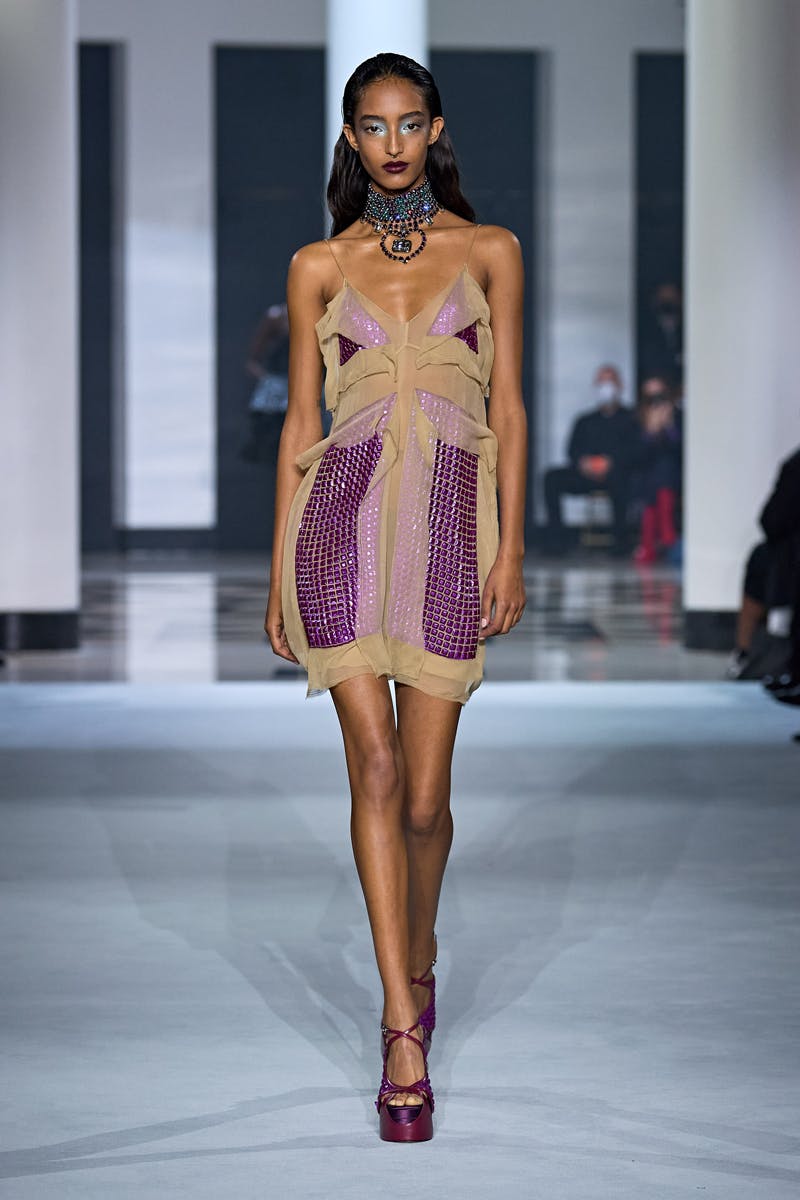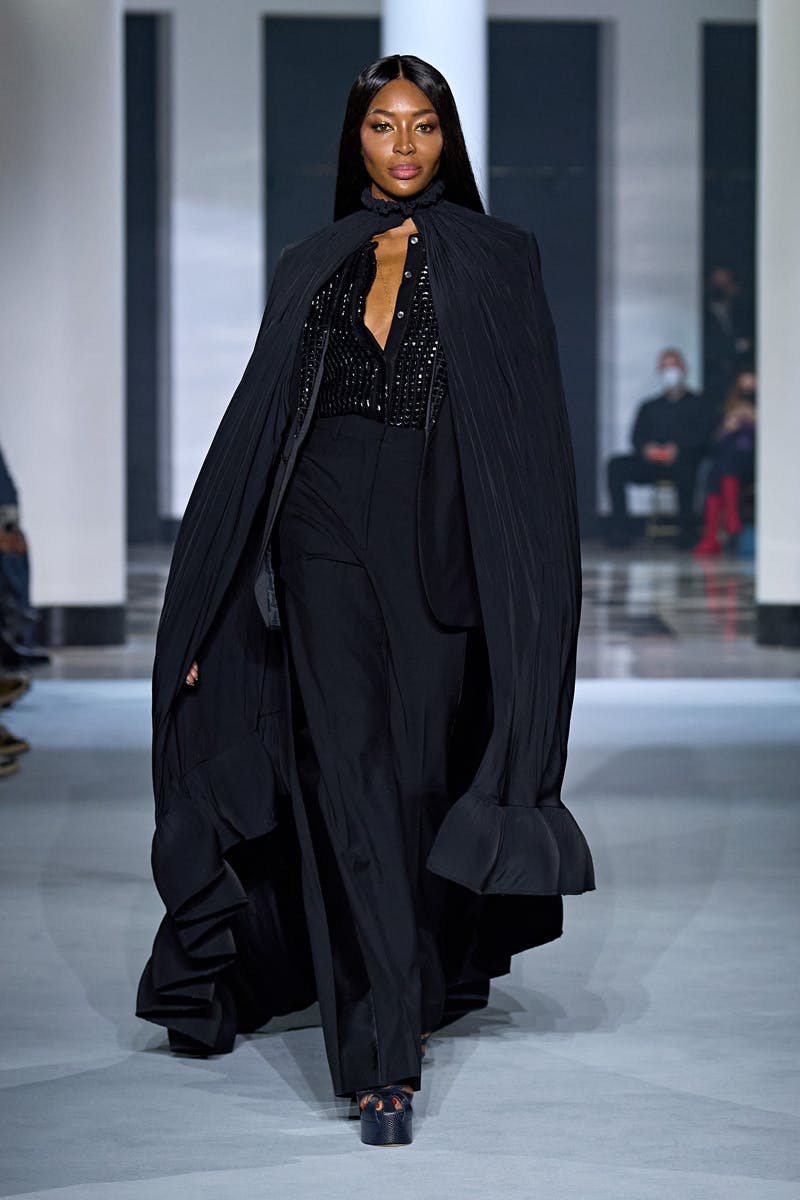 Brand: Lanvin
Season: Spring/Summer 2022
Editor's Notes: Lanvin has enjoyed a quiet resurgance in the streetwear space over the past couple years as tastemakers co-sign its chunky sneakers and street-leaning collabs. Creative director Bruno Sialelli is doubling down on that Instagrammable appeal with SS22's surprising comic book collaboration.
Though it arguably wasn't Paris Fashion Week's buzziest partnership ( or even the most surprising: Balenciaga delivered both), Lanvin x Batman is still pretty out-there.
Sialelli's co-ed collection was mostly flowy and loose, reshaping archival Lanvin dresses from 1934 and playing with the house's contemporary streetwear leanings by way of bomber jackets and leather board shorts. Fluffy metallic textiles came out to play amidst some oversized tailoring, reiterating an inorganic sheen that pervaded the entire collection.
Suddenly, in the middle of the runway show, the Batman gear emerged. It'd been hinted at by the dark blue shades that appeared in a few previous looks but it wasn't until the first piecemeal Batman shirt hit the catwalk that it became especially clear.
Batman, Robin, and even the Batmobile were either grabbed directly off the pages of comic books or interpreted as sketches, getting particularly illustrative with the latter. Truth be told, the drawings were a better fit for Lanvin's designs but the vibe was off, especially for the glittery dresses printed with a goggle-wearing Batman.
The Batmobile bags were cute, though.
The Batman-branded Curb sneakers weren't any more subtle, with the Dark Knight's head simply fitted to the tongue of Lanvin's flagship sneaker.
In fact, Highsnobiety's Instagram post about the shoes received some very mixed reviews from commenters: "Making crocs [sic] look almost acceptable," one said. "Lanvin's ongoing rip off of the Osiris D3 skate shoe (which was even a joke 20 years ago)," another snarked.
Other commenters were cheerier, though, including positive takes like "Justice Drip," and "FIRE."
Along with the Batman wearables, Lanvin SS22 also debuted a new sneaker silhouette, dubbed the "Flash X." No relation to Batman's speedy pal, though Lanvin did acknowledge that the sneaker's curvy high-tech upper and grippy outsole were "inspired by superheroes and rock climbers alike."