There are LEGO sets and then there are LEGO sets. LEGO's Land Rover Classic Defender 90 is one of the latter, a classic build made better by the addition of all kinda new details (though with a price tag to match).
Land Rover's original Defender, debuted in 1983, is the inspiration for the new LEGO Icons Land Rover Classic Defender 90 kit, which launches on LEGO's site for $240 on April 4.
This is the epitome of off-road automotives. The Land Rover Defender hardly needs an introduction but, if you're so inclined, it basically took the utility of the WW2-era Jeeps and beefed it up with a rugged exterior, meaty tires designed for unreliable trails, and more functionality than any normal driver would ever need.
Suffice to say, the Defender may be the closest thing we've got to a street-legal tank until the not-so-unbreakable Tesla CyberTruck hits the road.
LEGO has saluted the Land Rover Defender in the past by way of a dedicated Technic kit that sold for $200 back in 2019 but the new LEGO Land Rover is made with over 2,300 classic LEGO bricks and is comparably smaller — it stands 7" tall — though it has even more detail packed inside.
Accessories include a toolbox, working winch, fire extinguisher, jerry cans, mudguards, and traction plates, granting your toy car the ability to handle terrain comparable to its big brother (in your imagination, at least.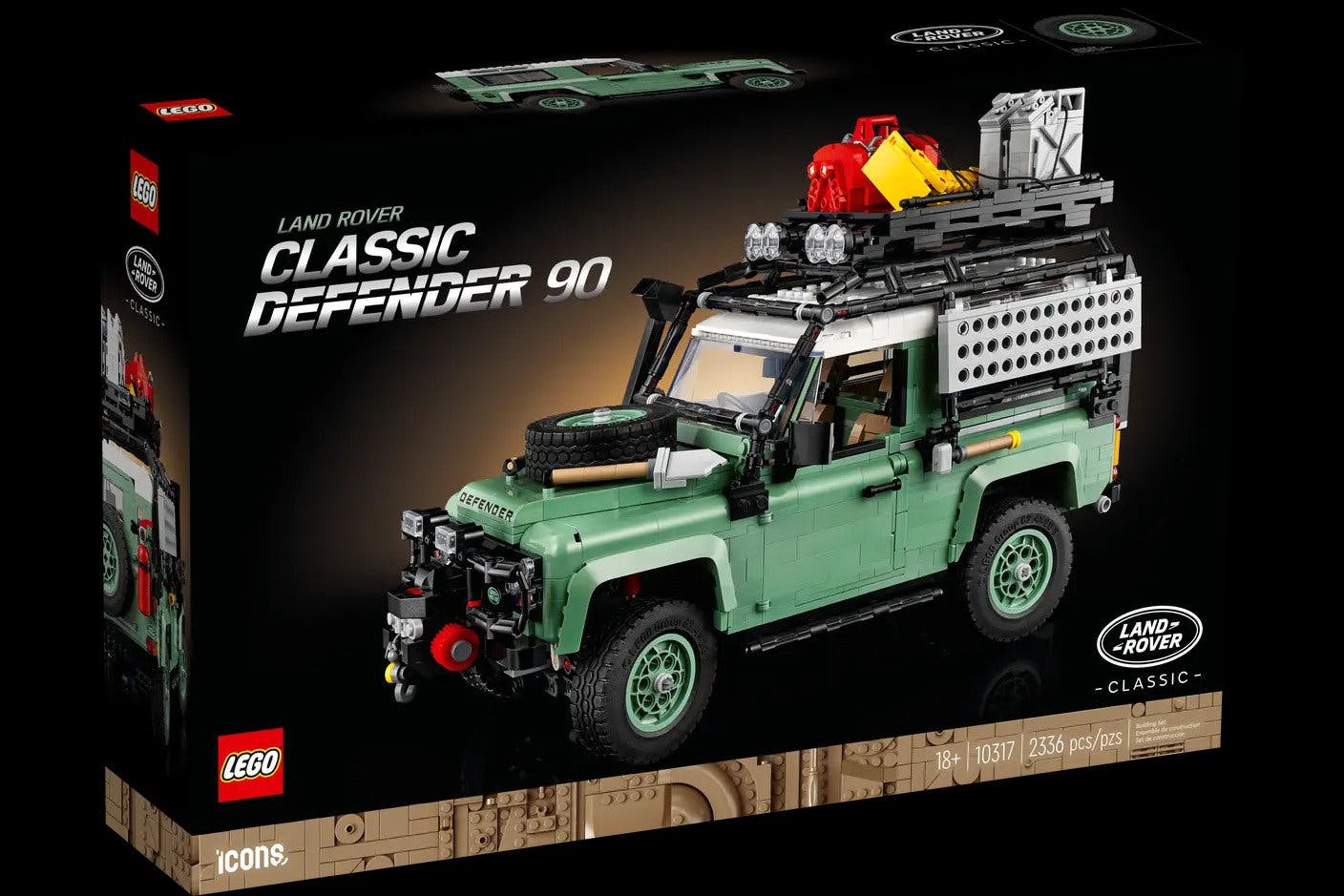 LEGO promoted the new Land Rover kit with a cute "competition" between adventurer Aldo Kane and pioneering mountaineer Raha Moharrak, which adds some nice context to the drop.
LEGO's on a real vehicular streak these days, having only just unveiled new kits for the 2022 Ford GT and two McLaren racecars, but the Land Rover is truly an entirely separate animal.
Shop our favorite products